Most Handsome Cricketers of all-time | TOP 9
Scroll down for the entire list!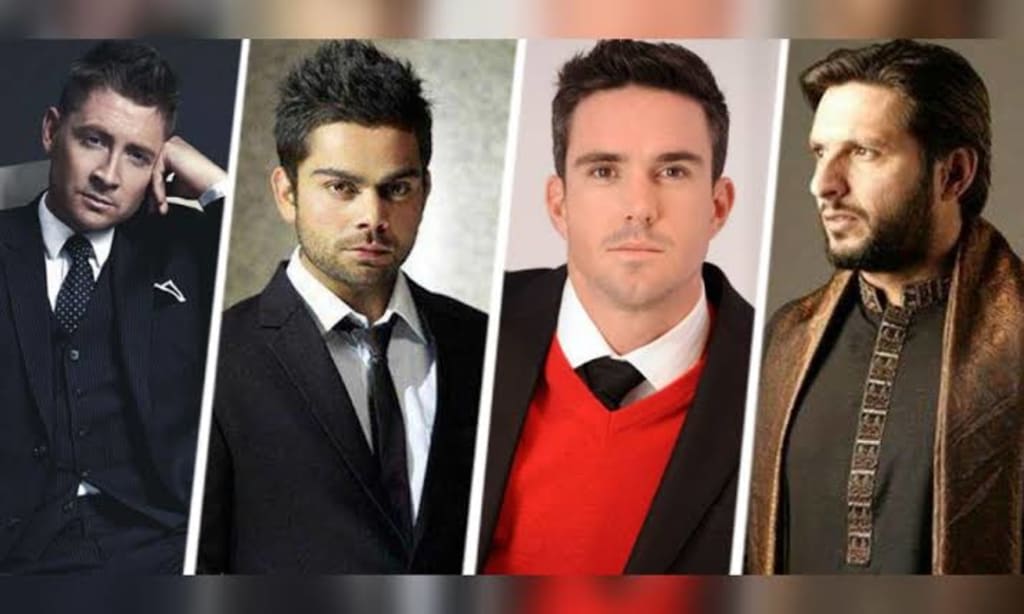 Most Handsome Cricketers
Nothing beats a man in uniform, whether it be an Army uniform or a sports uniform. Sportsmen have always had their own charm, a charisma they carry with them along with their good looks. These men are dedicated, show good sportsmanship, work hard to bring their team on top, are team players, and have undeniable good looks and charm.
Here is our list of the top 10 most handsome cricketers from around the world:
9. Alastair Cook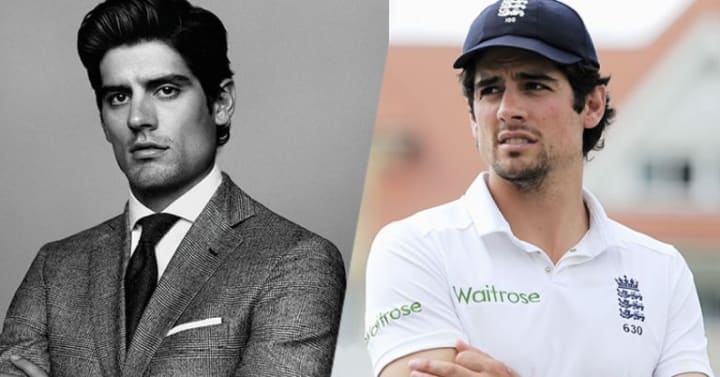 There is always something about Englishmen which automatically attracts you towards them, the accent, the chiselled chin, and of course, the fact that he is a cricketer. One of these men is none other than the former English Test Team captain, Alastair Cook. The stylish opener is an integral part of the team and has been a prolific player scoring a decent number of runs for the Lions.
8. Michael Clarke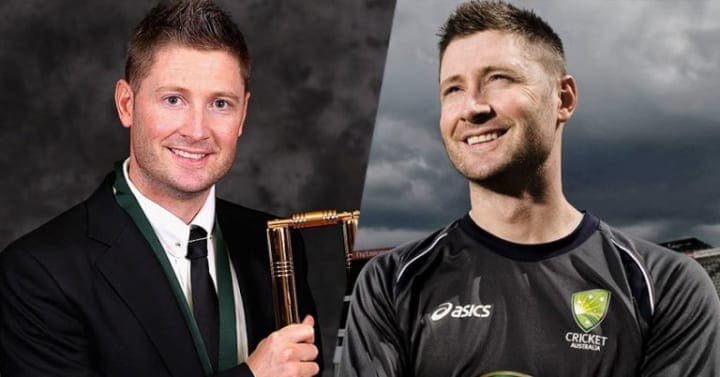 The former Australian captain is one of the most attractive cricketers who has made their name in the history of the sport. He made his debut in 2003 and took Australian cricket to a whole new level. He took over Ricky Ponting's captaincy, he was the one who led his team to victory and claimed their 5th World Cup title in 2015 against New Zealand in the finals. His enchanting looks have been noted by the entire world, Clarke was the ambassador of Gillette and Rawlings during his playing days.
7. Brendon Mccullum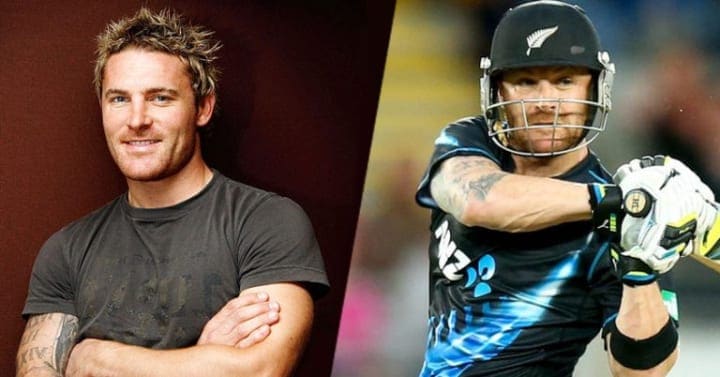 The mesmerising Brendon McCullum is a cricketer for New Zealand's cricket team. The gorgeous batsman has a built-body, beautiful coloured eyes, stylish tattoos, and a funky hairstyle, making his one of the most attractive sportsman in the game. You would want to stare into his eyes and be lost in a world of charm and hotness.
6. James Anderson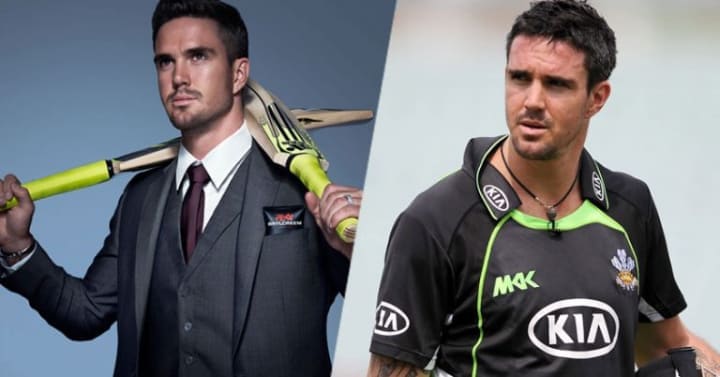 James Micheal Anderson also called Jimmy Anderson is a part of the English Cricket Team. The 34-year-old is a magnet for all laws of attractions! His hypnotic smile, deep coloured eyes, and sexy hairstyle can swoop any girl off her feet with just one look.
5. Kevin Pietersen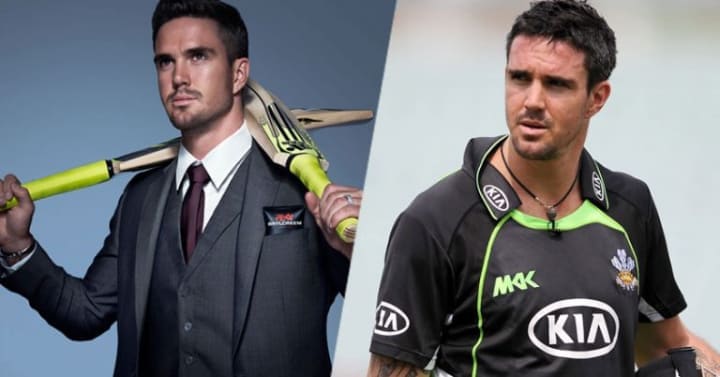 Kevin Pietersen is definitely one of the hottest-hunky cricketers in the world of sports. His build, looks, style, sophistication, add to has his own charm and glow. The South African-born England cricketer was a consistent run scorer for England before controversial issues led to his ouster from the team.
4. Shahid Afridi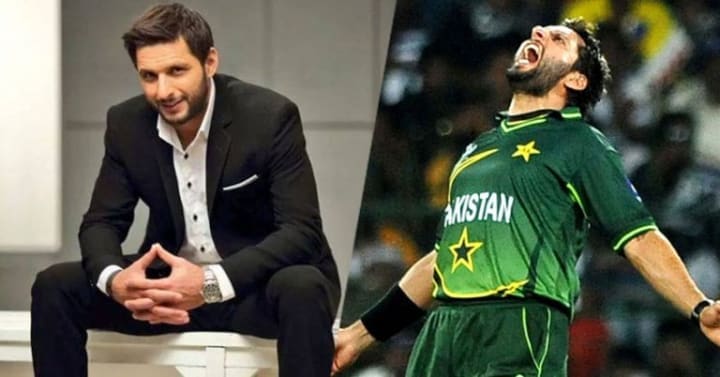 The title of 'King of Hearts' goes to the one and only, Lala! Shahid Khan Afridi is one of the most iconic cricketers. Not only does this man have an amazing sense of style, his to-die-for-smile is the best thing to see on television every time he takes a wicket from the rival team. No doubt he is the most handsome cricketer and one of the most popular ones too. Just look at his rock the Pakistani team uniform and an elegant suit, hayyee.
3. Imran Khan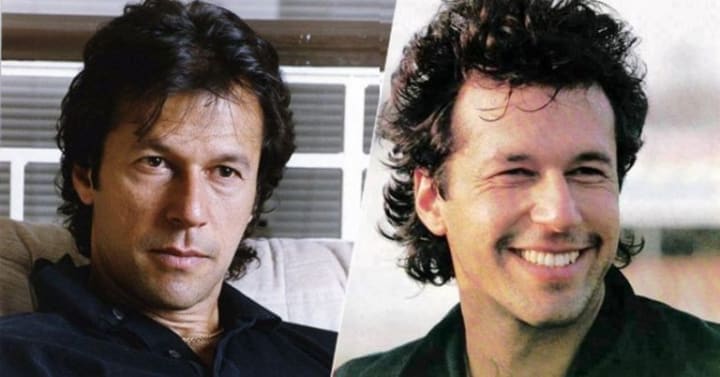 Although Imran Khan is no longer a cricketer, you have to admit, the only reason girls tuned into every Pakistan match was to ogle at this handsome lad who holds the title of 'The Kaaptan of Hearts'. The classy, elegant, red-hot cricketer was and still is one of the most sexist men who have ever played cricket in Pakistan and the world. How can anyone resist the charm?
2. Virat Kohli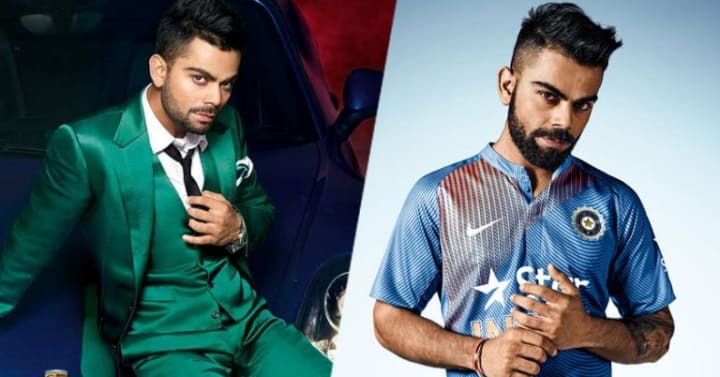 The young Indian talent just has to pass a smile to make any girl weak in the knees. The sophisticated, dashing, charming, hot, sexy, and every single word you can find in the dictionary, to sum up, a handsome young gentle you want to take home.
1. Kl Rahul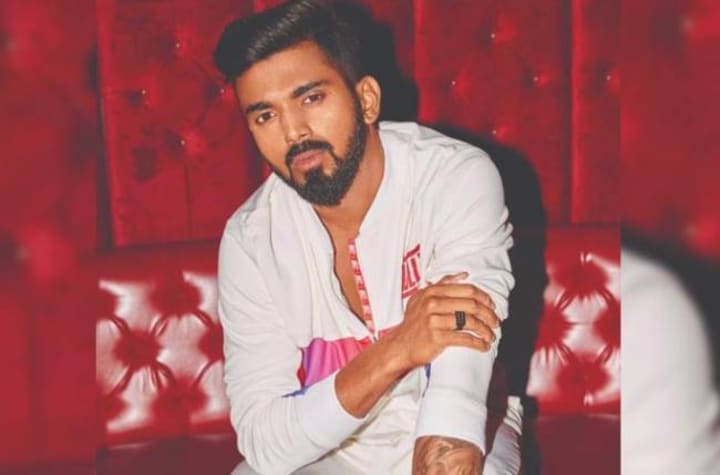 KL Rahul, born as Kannanur Lokesh Rahul, is an Indian cricketer who specialises in right-handed batting and wicket keeping (sometimes). In the domestic form of cricket, the Indian Premier League, he represents the Kings XI Punjab. His charm and looks make him look young. He is young and loved by many female fans.