More Overpriced and Overrated Body Washes
Forgoing These Will Put a Nice Chunk of Change Back in Your Wallet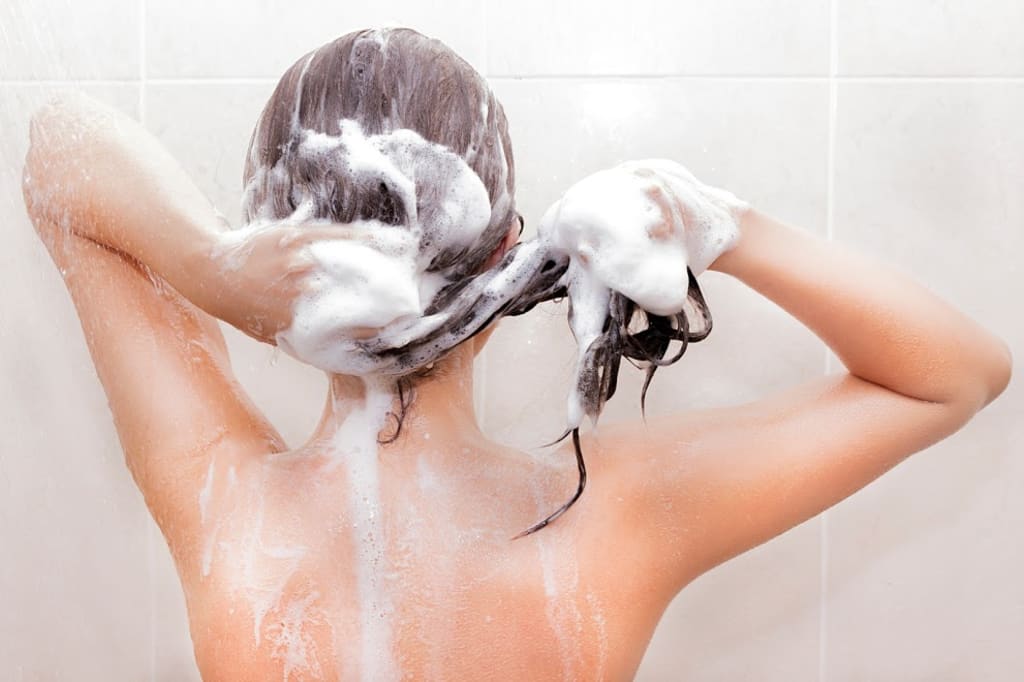 Attribution link: https://qualityplumbing.cc/reduce-water-heater-wear-with-shorter-showers/
With the Delta variant of COVID prolonging the pandemic and thus, making it feel like there's no end in sight, there is nothing more important to me than a good shower. And I'm sure I'm far from alone in this sentiment. However, it is time to round up more disappointing and expensive body washes and scrubs that fail to make your shower experience a relaxing and rejuvenating one. Bypassing these body washes and body scrubs for better ones will put approximately $140 back into your pocket. Trust me, every cent counts in the midst of this awful inflation.
Spraise Coco Mango Body Wash, 12 fl oz/340 g, $11.99 (shipping included) at Nordstrom
I could've gotten a better body wash at CVS. The smell is a horrible and putrid vegan smell — nothing close to the cool and refreshing and slightly sweet smell of mango. The saying on the bottle that they urge you to say to yourself out loud in the shower while you use it is, "I know my power." Such a saying is a tacky, ineffective, and useless one, being that there are no spa-like qualities present in this body wash. If you weren't already annoyed enough, there's this stupid clean beauty virtue signaling on the bottle. Seriously, save your money. There are much better body washes out there that cost less and are confident enough not to feel the need to brag to people and mislead them about their benefits.
Necessaire Body Wash in Sandalwood, 8.4 fl oz/250 ml, $25 (including shipping) at Nordstrom
It's only okay and is therefore, not worth the price. The scent is not a sandalwood one, but more of a mossy, earthy smell. If you like that kind of a scent, you'll probably be able to appreciate this more than I did. I expect a unisex sandalwood scent to smell more like a spicy, amber, Middle-Eastern scent. The body wash made me feel relaxed and refreshed during and after my shower. The twist-up cap, with its pea-sized opening, gets really frustrating to deal with in getting the shower gel out of when it reaches the end.
Alo Glow System Mega-C Body Wash, 6.7 fl oz/200 ml, $24 (including shipping) at Nordstrom
It smells citrusy and lemony, like Trix cereal, and the pearlescent color is gorgeous. However, for the amount of money it was, it could've left me with a more relaxed and refreshed spa-like feeling, like other and less expensive body washes have, such as Capri Blue.
Harper + Ari Exfoliating Sugar Cube Discovery Kit, $9.50 (shipping included) at Bonanza
These look like sugar cubes, which are cute initially until they get slippery and fall out of your grasp repeatedly in the shower. Because they don't break down/dissolve properly, like normal body scrub, they clog up the shower drain multiple times and Drano is expensive to unclog all of this.
Caudalie Fleur De Vigne Shower Gel, 6.7 fl oz/200 ml, $12 (including shipping) at Nordstrom
The bottle is cheaply made and gets dented very easily and it's a small amount for $12. It takes three squirts for it to lather just a little and it does so for a very short time. The smell is great — kind of grassy, but that only goes so far. Spend the money on Mario Badescu's A.H.A. Botanical Body Soap instead.
Oribe Cote d'Azur Replenishing Body Wash, 8.5 fl oz, $38.53 (including shipping) at Newegg
It has this cloying and unpleasant plum smell and after smell. It's also ridiculously overpriced.
Neom Great Day Wild Mint + Mandarin Hand & Body Wash, 10.14 fl oz/300 ml, $21.20 (including shipping) at Nordstrom
The smell of this was so off-putting, medicinal, and chemical when I sampled a small amount that I quickly listed it on ebay and Bonanza to get rid of it as soon as possible. It's not worth the price.
body
About the author
Stephanie is a writer who resides in Maryland with her boyfriend, their daughter, and their two orange tabby cats, Slam and Allie. She loves the beach, boardwalk, Barn 34's pancakes, and soft-serve ice cream in Ocean City, MD.
Reader insights
Be the first to share your insights about this piece.
Add your insights