Makeup: The Beat Face, RIP
Makeup and masks do not get along.
I started wearing makeup pretty late in my life. Yet, when I started, I really started. I'm the person who has dedicated some of the hall closet, half the counter, and most drawers in their bathroom to makeup and skincare. It was by mistake; I just kept buying. So when Covid rolled around in 2020 and shut-down everything in sight well, all that product suddenly became obsolete.
The quickest lesson I learned in 2020 due to the pandemic was just how time-consuming my daily routine actually was. When I had nowhere to go but to the living room, 2 hours of my day became free because I was no longer staring in my bathroom mirror putting on my face. My days felt longer, not only because I was bored but because they were longer. It forced me to form a new routine.
The Industry & Social Media
The makeup industry is resilient. Even in the face of a global pandemic, it did better than the majority. The fact is that we as consumers care about people more than we do the brand. So when our favorite people on social media sites create content, we are immediately drawn in. We instantly make heart eyes at the content, and that person, while we are more than positive we love them, they are also just a powerhouse marketing tool for every brand they are wearing, including their makeup.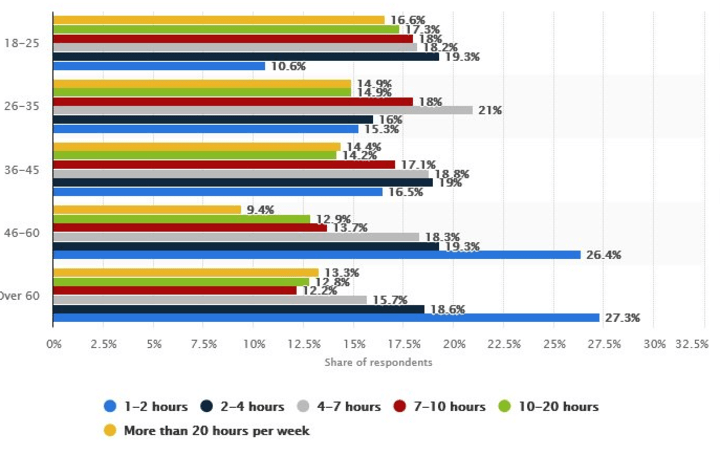 Platforms matter, but Covid showed us that anyone with any halfway decent tech-savvy skills can become a hit. We are obsessed with how people look and how they carry that look. The average YouTube user spends at least 40 mins on YouTube per day, Instagram is 53 minutes per day, Tik Tok is 52 minutes, and Facebook, the grand-daddy of them all, is 58 minutes. Based on the numbers, in an average lifespan, a person is expected to spend over 6 years of their life viewing or creating content on social media.
So it is natural to say that much of what we buy is based on what we saw on social media, hence, how I ended up with makeup that is still yet to be opened or is opened but is 2 years old because I have 7 other options.
As reported by CNN Business in an early report of May of 2020, "Makeup sales were down 22% in the first quarter versus a year ago, according to NPD, while fragrance sales declined 13%." I kept buying makeup through the pandemic, but my expense was easily half of the previous year. As the pandemic persisted though and as I kept watching makeup creations and tutorials, that is all it was. It was me just enjoying content from some of my favorites.
It's Time for a New Routine
My morning routine started to include other things. Such as cooking breakfast instead of settling for a cup of coffee and something microwavable. It began to include mediation to clear out my head and get a clear idea of my goals for that day. It included turning up my music extra loud and jamming in my undies from room to room. My morning shower time increased exponentially, which turned into me enjoying an increase in my water bill. It included finding the simplest way to make sure my skin stayed cleared under the mask while making sure my eyebrows were on point and that my eyes popped. Those two hours I spent agonizing about too much makeup or laying my hair perfectly became about everything but that.
My makeup routine takes 5 minutes now. My skincare routine takes up another 5 minutes. The pandemic forced me to see less can be just as effective as more. I was notorious for using products because I had product to use. Now it's wash, tone, moisturize, eyes, eyebrows, mask, and done. While I have never had a real issue with being comfortable in how I look, my skin is clear, and I am now very pleased with my au naturale look. I don't feel the need to pick up the old routine again. When my face produces issues, I look at what I ate, what I did during the day, did I take my vitamins, did I get enough sleep, am I stressed, what is causing it. I look elsewhere than makeup.
In the End...
The fact of the matter is that social media isn't going to change. People are making millions being content creators and we are still engaging with them. The pandemic just made us reckon with how much social media is integrated into our lives. Take a look for yourself. Look in every room of your home and count. I guarantee you will be surprised at how much stuff you bought because someone you personally don't know influenced you through a screen. This, though, is the natural order of the consumer world.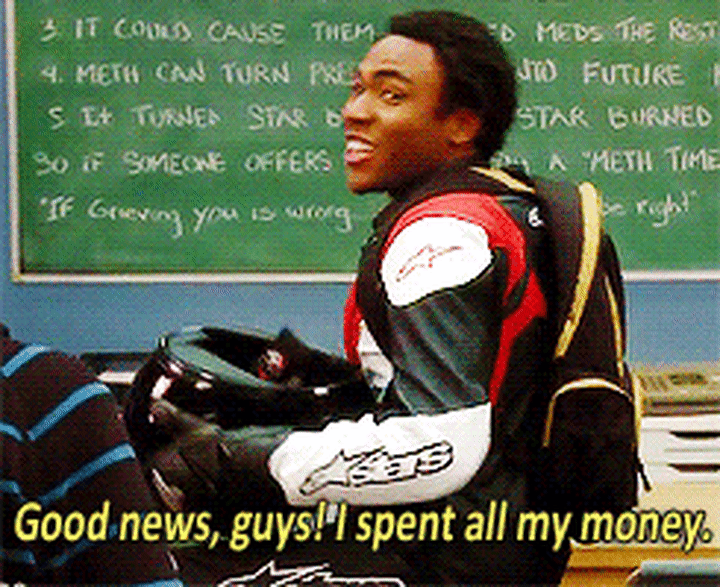 However, the beat face is gone for me. The last time I put on my face was for New Year's and before that, it was for a birthday party through a zoom call. It is my genuine hope that people leave behind the need to put on a face every day. The masks forced us to crack down on how much makeup we use, and we will probably be in masks for another year. So I hope it is enough time for people to create routines that don't serve the masses nor feed the need to feel accepted in the public eye. As the graph at the top states, teenagers and young adults are the most influenced by social media because of the amount of time they spend on it. I hope that while they enjoy it, that's all it is, an enjoyment instead of an expectation.
//P
Thanks for reading guys.