L'oreal Mythic Argan oil review: Price, comparison, packaging, rating and usage
Read this product review before buying L'oreal Mythic Argan oil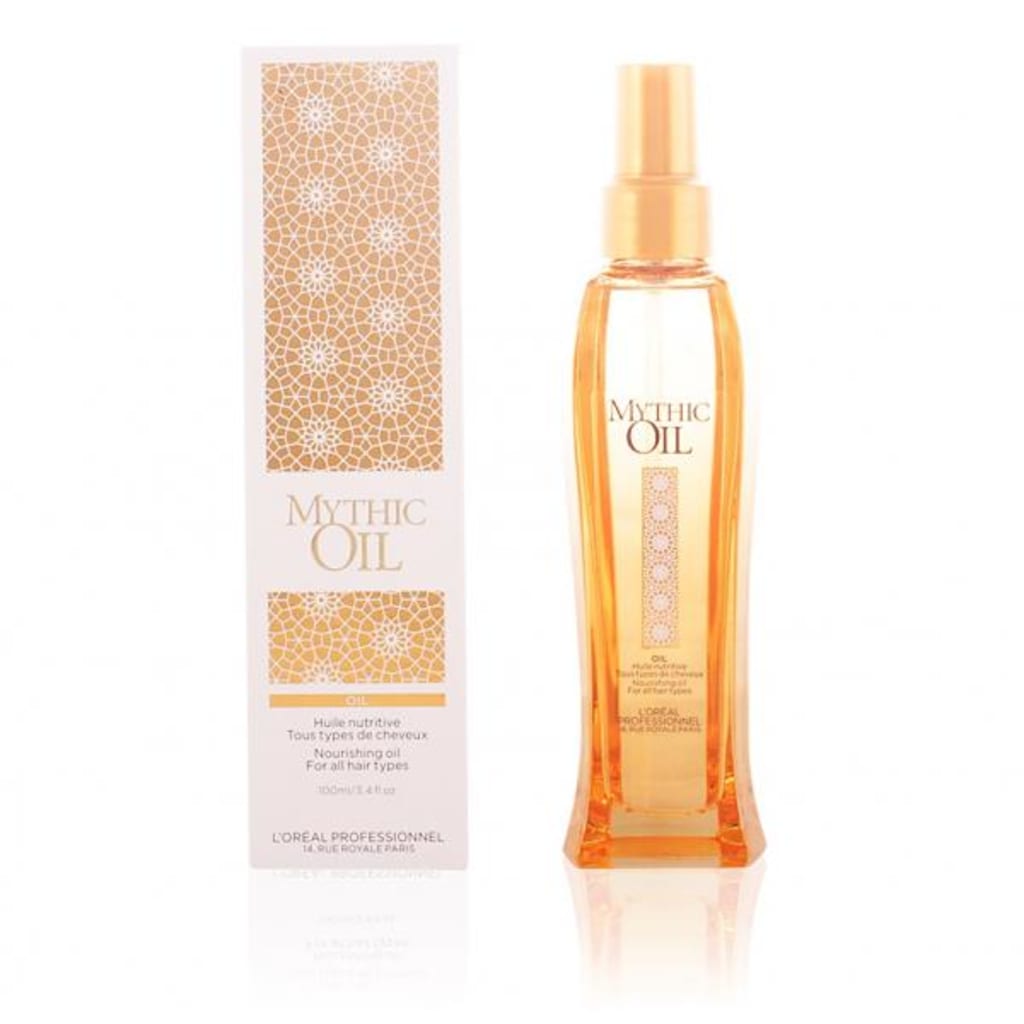 Loreal mythic oil is a 100 ml bottle that helps to balance the hair's natural oil. It gently cleanses the hair and decreases the oil level at the roots. It contains Argan oil, vitamin E and Omega 3 oils. Argan oil is known for strengthening the hair and works on the elasticity of the hair.
This oil is lightweight and provides 48 hours of anti-frizz. It is a little bit thick in texture and rapidly dissolves in the hair. Nourishes the hair intensely leaving it frizz-free and manageable. Your hair will become silky. It is formulated with cottonseed oil that gives moisture and super softness to the hair. It is perfect for all hair types. Also, 90% of the testers agreed that mythic oil gives a non-greasy texture. Also, it leaves hair manageable, shiny and detangled.
Loreal mythic oil claims to give heat protection of 230-degree Celsius. Testers loved this fact of heat protection. Testers agreed that it reduces hair loss; It smooths the hair that is easier to comb.
Packaging:
It comes in a rectangular box with a dull copper design. Box has a white and golden theme. The loreal mythic oil bottle is made up of glass. It has a unique shape with a light golden colour that gives luxurious look to it. It comes with the nostril so you can pump the right amount of oil. It is user friendly and easy to carry. It works well with the styling tools like blow-dry and straighter. Even some testers claimed that their drying time was decreased.
You can buy from amazon, daraz and cosmetic shops in Pakistan. The price of a 100 ml bottle is Rs 2100.
Rating
Customer happiness: 4.2/5
Guidelines: 5/5
Packaging: 4.4/5
How to use:
1) Make sure your hair is damp before applying.
2) Split for hair into two sections
3) Pump out the right amount of oil in your palm. 2 drops are enough for medium length hair.
4) Apply it on one side of the hair then another side. Use one pump on each section from below ear down. Do not apply it to your roots.
5) Now, let the hair dry. You will get smooth, shiny and frizz-free hair.
Positive points of the Loreal mythic oil
1) Before the blow-dry, you can use mythic oil as a heat protector.
2) It will hydrate your hair and make the hair frizz-free.
3) Hair was super soft after the first use.
4) It leaves the hair a little fragranced.
5) It is paraben-free.
The negative points of loreal mythic oil
1) The pump does not have high quality as compared to the bottle.
2) Do not cannot apply it to the roots.
3) The bottle has a little weight that is inconvenient during travelling.
4) Thin formula for the thick hair types.
Comparison between Loreal mythic oil and Kérastase Elixir Ultime
The Kérastase Elixir Ultime is a translucent hair oil based on a blend of Argan oil, maize oil, paraxanthine oil and camellia oil, all of which are known for their nurturing properties. All of the testers awarded this oil the highest score for fragrance due to its mildly spicy scent that has an undertone reminiscent of cedarwood. The oil's consistency is medium thick which made it well suited as a styling product with all of the hair types we tried it on during testing. As a deep conditioning treatment, it was most suitable for people with thick frizzy hair or dry and damaged hair as it felt very nurturing. However, it felt slightly too heavy for those with already fine, healthy hair. The Elixir Ultime is an expensive hair treatment product and the most expensive of the oils we tested, but it is still a good choice in the luxury price class since the oil is fairly economical to use - and the results are very good.
Mythic oil is cheaper than Kérastase Elixir Ultime. Kérastase Elixir Ultime is very heavy for fine hair. It nurtures the hair and has amazing fragrance. Mythic oil is light weight and does not make hair greasy.
product review
About the author
Just a normal person trying to express her feeling through writing. I like to write in my free time. Mainly the topic , I like is fashion, traveling and business post.
Reader insights
Be the first to share your insights about this piece.
Add your insights