Kylie Lip Kit: A Knock-Off of $6 Brand
New matte lipstick shares the same ingredients as ColourPop's cosmetics — for a $23 difference.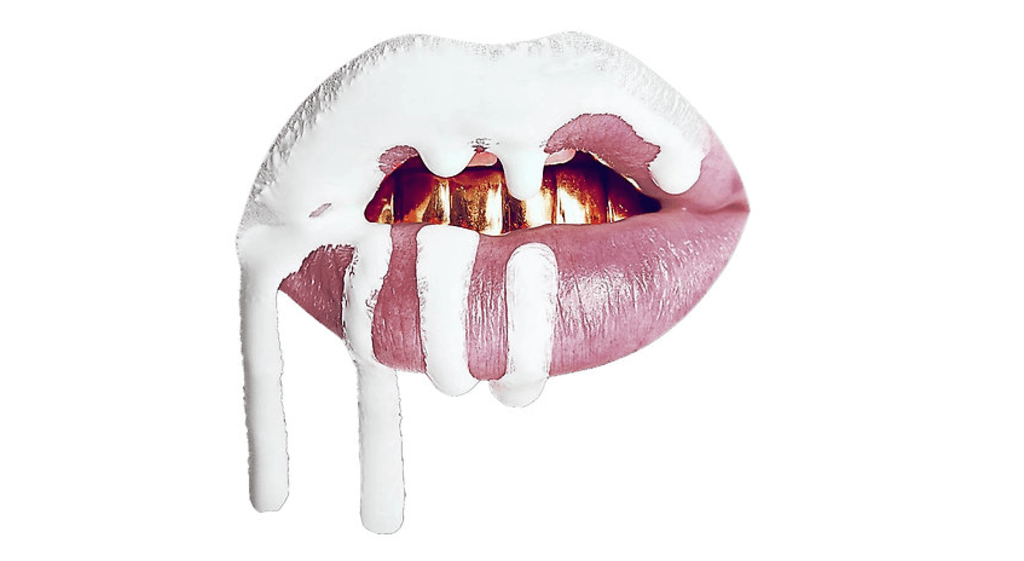 Elle Magazine
Kylie Jenner has started to build herself an empire with her new cosmetics line and enormously successful, social media boosted "Kylie Lip Kit," but for any makeup lover, finding affordable cosmetics is not only our main priority, but something worth researching.
Which is exactly what makeup vlogger Stephanie Nicole did. In her recent YouTube video, Stephanie reviews Kylie's new lipstick "Candy K," and it doesn't come as a surprise that the ingredients are a bit too similar to another brand's: ColourPop's Ultra Matte Liquid Lipstick.
What is important to take away here is that ColourPop sells their lipstick for only $6 USD, while Jenner is profiting on a single Lip Kit cost of $29 USD.
It isn't the first time Kylie has been accused of profiting off the work, ingredients, or art of others:
Recently, Jenner came under fire for stealing a two-piece camo set for her new fashion line, originally produced by designer, Tizita Balemlay of Plugged NYC, a brand Kylie herself has worn publicly.
She has also been accused of stealing image concepts belonging to Vlada Haggerty, as well as the general conception of Kylie's Lip Kit logo. This comes along side the eerily similar shadow pallet of New Zealand make up blogger, Shannon of BH Cosmetics.
And finally, in February Jenner was called out publicly for stealing the design of Cake Asia's black sweatsuit.
This isn't a new trend, however, for any major cosmetic and fashion break. Whether it be the Jenner's, Kardashian's or any other celebrity brand — the cost of popularized, social media driven products seem to leave much to be desired with a heavy toll on the wallet.
While the makeup industry continues to challenge itself, a generation of consumer-based online reviews have challenged it more. With many makeup lovers taking to the internet to get the scoop on what to purchase, we have learned that cheap, pharmacy brand products are often just as good if not better than the exclusivity of branded ones.
Many beauty bloggers have speculated on L'Oreal brands being as good, if not better than department store sell-outs like Chanel and Dior. While several other bloggers swear by NYC dollar brand for their brow, contour, and lip experience.
If we have learned anything it has been that the formulas for many basic and foundational cosmetics share almost everything in similarity.
Fashion has mocked this trend for decades with major new branded clothing being knocked off for up to 75% off the main brand price. Themes of fashion don't discriminate against the brand or producer, but capitalism has — are new celebrity-based brands a different kind of modern day rip-off? And is their dependency on social media to drive them as a brand the new pyramid scheme of our generation?
We saw this as well with the trend of thrifting and reselling, popularized in the Netflix series Girl Boss. Dollar finds being translated into hundred dollar sells is nothing new, and like we said, competing with what trends say is expensive isn't a difficult task if you own a computer to google the reviews.
As for the latest Kylie scandal: Jenner and her brands have been accused of a lack of creative direction with the need to rip off streetwear and indie makeup collections to make profit. It goes to show that having the Kardashian name backing you may allow you to profit successfully off brands — but all consumers should know where to find the originals for half if not three quarters the price. At the same time, if something sells why not make money off it?
Here's to hoping the prices of what we love come with a little bit more quality, better ingredients, and some sort of assurance.
All pieces published are pay-per-view and donation based. Consider contributing to this author on vocal.media for more content.