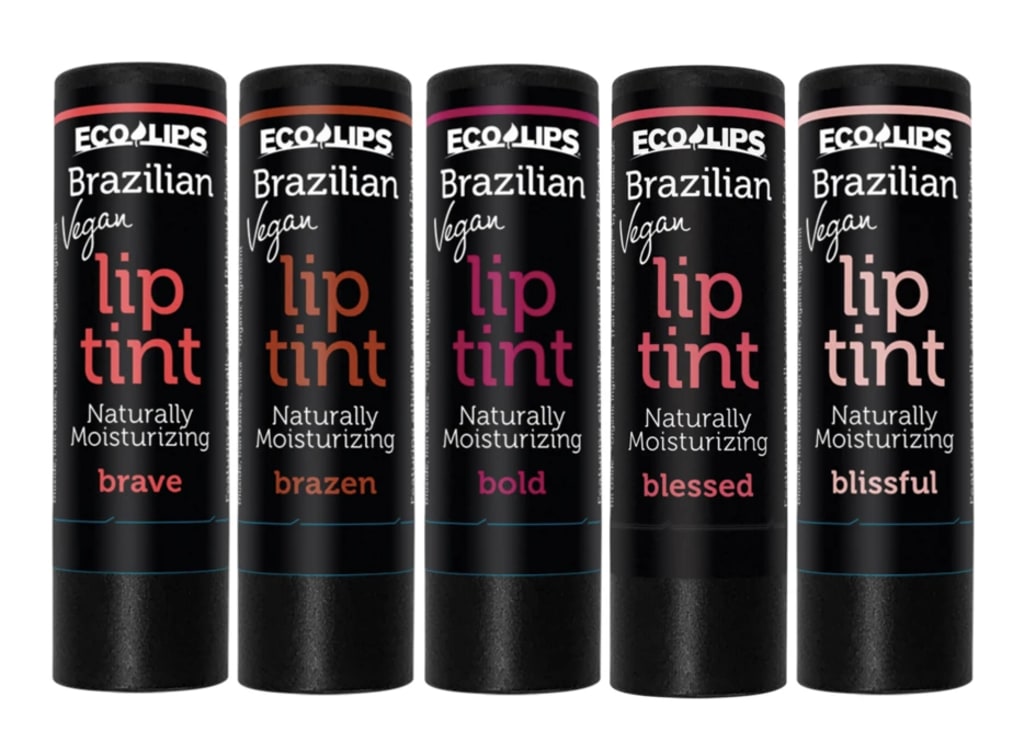 July 29th is National Lipstick Day! In honor of this lip-luscious holiday, I had the privilege of trying out Eco Lips Brazillian Vegan Lip Tint. Oh, my word!
Brazilian Vegan Lip Tints
Brazilian Vegan Lip Tints are opulent with a creamy satin finish and sustainably sourced Babaçu & Pracaxi Oils and Cupuaçu Butter to hydrate and nourish lips. These Fair Trade CertifiedTM, non-toxic earth mineral tints have a delicious, floral flavor of passionfruit and offer lovely, matte coverage for daily use.
Using ethically sourced Brazilian butter and oils, these vegan lip tints by Eco lips have a smooth, lightweight formula that delivers the perfect pop of matte lip coverage. These carmine, lanolin, and beeswax-free lip tints come in 5 lip-loving shades; Blessed, Blissful, Brazen, Bold, and Brave. As a bonus, partial sales proceeds go to Urban Beekeeping Laboratory and Bee Sancuary, Inc.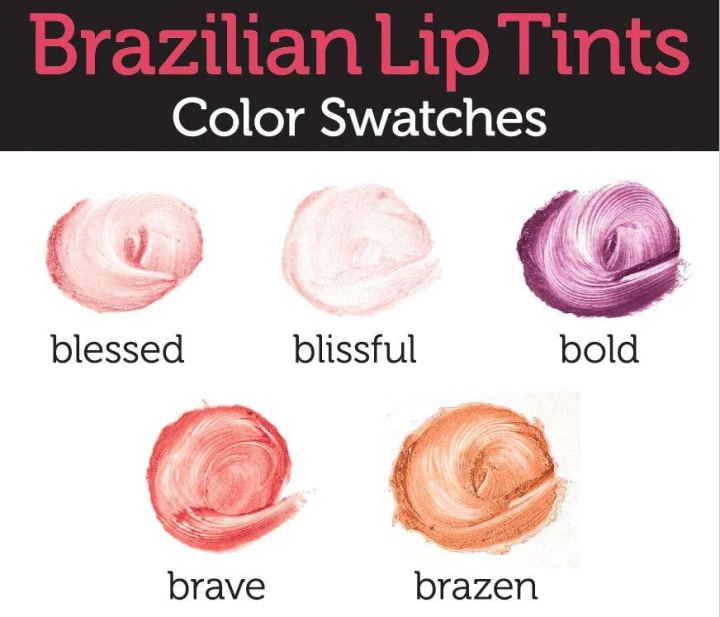 REVIEW
Discovering July 29th is National Lipstick Day; what better way to celebrate my love of lipstick than to do a lip-based review. It was then when Eco Lips Brazillian Vegan Lip Tints fell into my lap. Vegan lip tints? A lover of all things natural, I had to try.
It's a moisturizing lip balm and lipstick tinter all in one, and I love it! Perfect for when you are in a rush and want to add a little color to your lips. I usually need a moisturizing lip balm on my lips before applying any lipstick, lip gloss, or lip tint. Coming in a simple 0.15 oz eco-friendly lip balm tube, I use these babies as is on my lips. By the end of the day, I was surprised how soft and supple the lip tint left my lips!
Long Wear Lasting
Long-lasting, I only had to seriously reapply after eating as I had wiped my lips with a napkin. The lip tint stayed through my morning coffee and daily sips of water throughout the day, and my lips looked great.
Five Amazing Colors
I got to try all FIVE amazing shades which will fit every woman's skin tone.
Blissful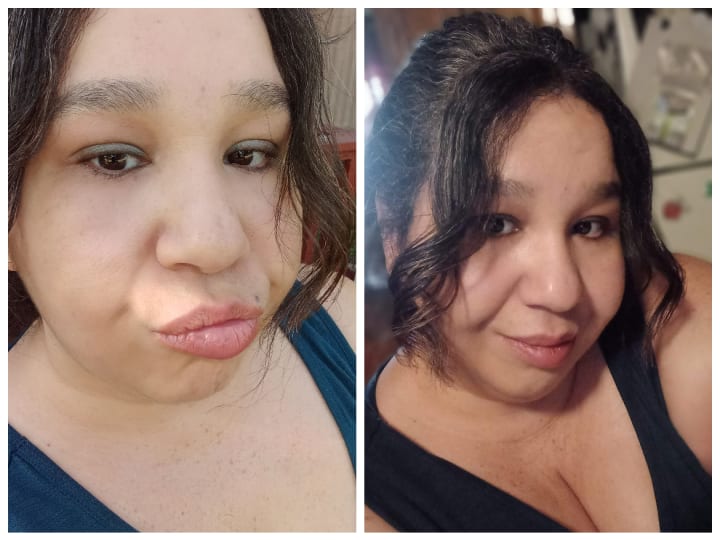 Blissful is a soft dusty rose almost nude/neutral shade that gives you the perfect barely-there flush.
Blessed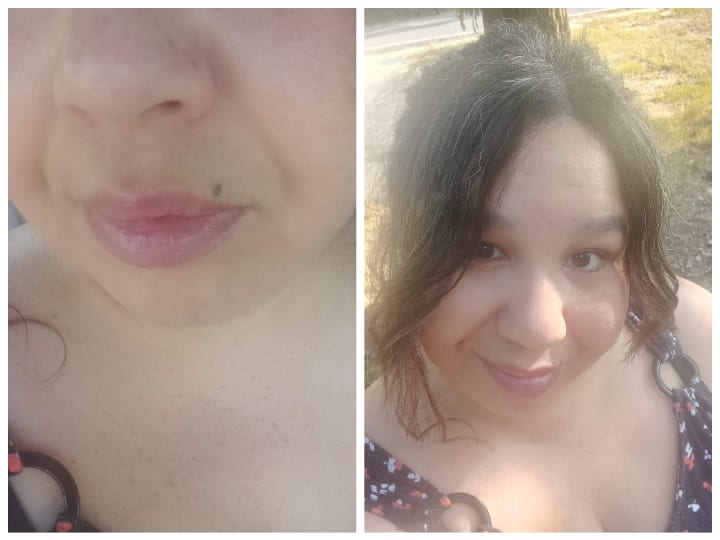 Blessed is a light rouge pink tint color that's soft and rosy, giving your lips a sweet natural glow.
Brazen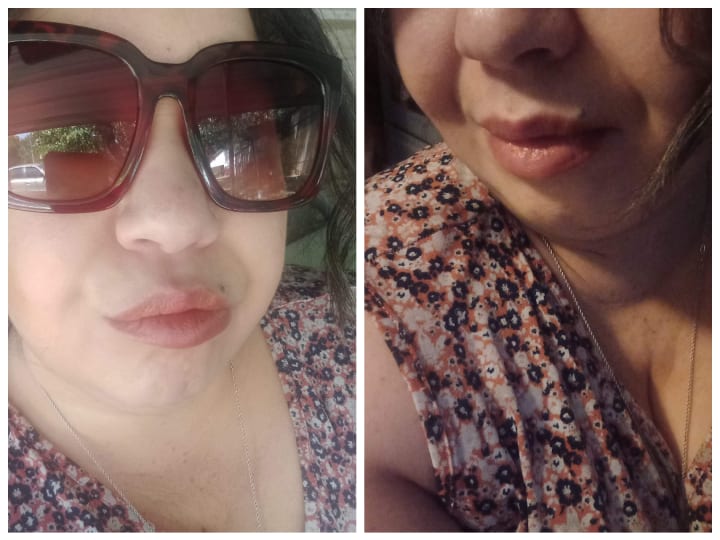 Brazen is a coppery burnt sienna color with reddish undertones, but on my lips had a bit of a coral/ bronze color. I liked it and had fun matching it with the shirt I was wearing.
Brave
You'll feel brave in this pinkish-red color tint with a hue of purple granting your lips a nice pop of color.
Bold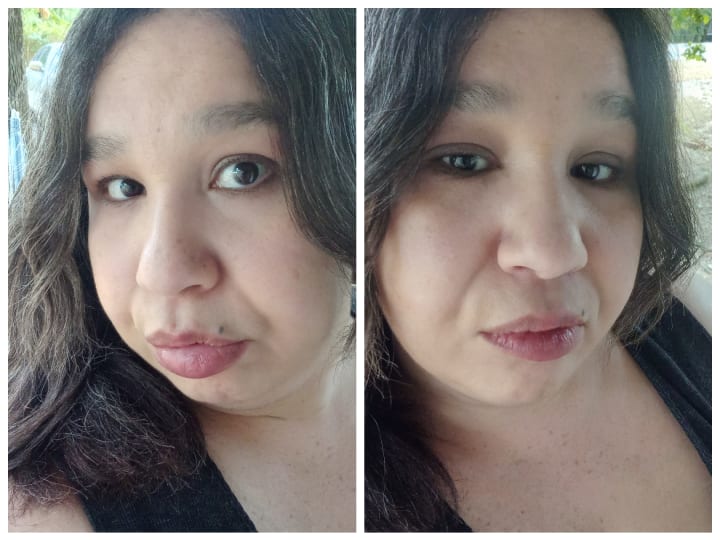 Be bold with this deep rosewood with hints of burgundy and mahogany. Don't let this color deceive you, though, as it looks much different from the tube to your lips. Looking at it, I didn't think it would work with my skin tone, but I was wrong! My lips are rocking! Perfect wear for a night on the town that will keep your lips kissable and soft all night.
Yes, it is finally here! A genuinely moisturizing lip tint in the form of Eco Lips' Brazilian Vegan Lip Tints. All lip tints are Certified 100% Vegan by the Vegan organization, 100% gluten-free, and Leaping Bunny (cruelty-free) Certified.
ABOUT ECO LIPS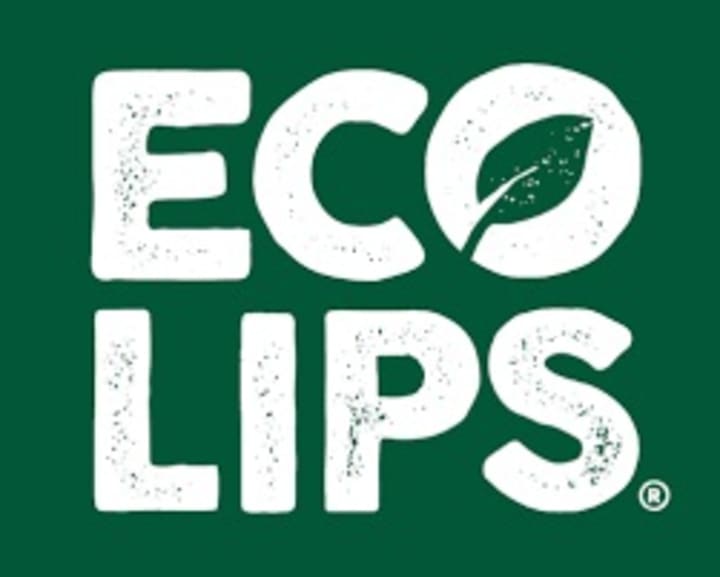 Founded in 2003, Eco Lips is the original organic lip balm. They manufacture the best USDA organic and Fair Trade Certified™ lip care products FOR the world. Eco Lips products are also Non-GMO Project Verified, Leaping Bunny Certified, and gluten-free. Their 86,700 sq ft manufacturing facility in Cedar Rapids, Iowa, is powered with 100% renewable energy. Eco Lips is a certified B Corporation focused on the triple bottom line - people, planet, and profit. With the recent purchase of Simply Soothing, makers of Bug Soother bug repellent. Eco Lips continues to be focused on creating effective and sustainable personal care products and being true innovators in the market.
Learn more about Eco Lips at https://ecolips.com/collections/vegan-tint.
About the Creator
Janny C is an established freelance writer. A bit of a jack of all trades writer Janny has found a niche in beauty writing, earning a reputation as a beauty product reviewer, which she shares here on Vocal Media.
Reader insights
Be the first to share your insights about this piece.
Add your insights