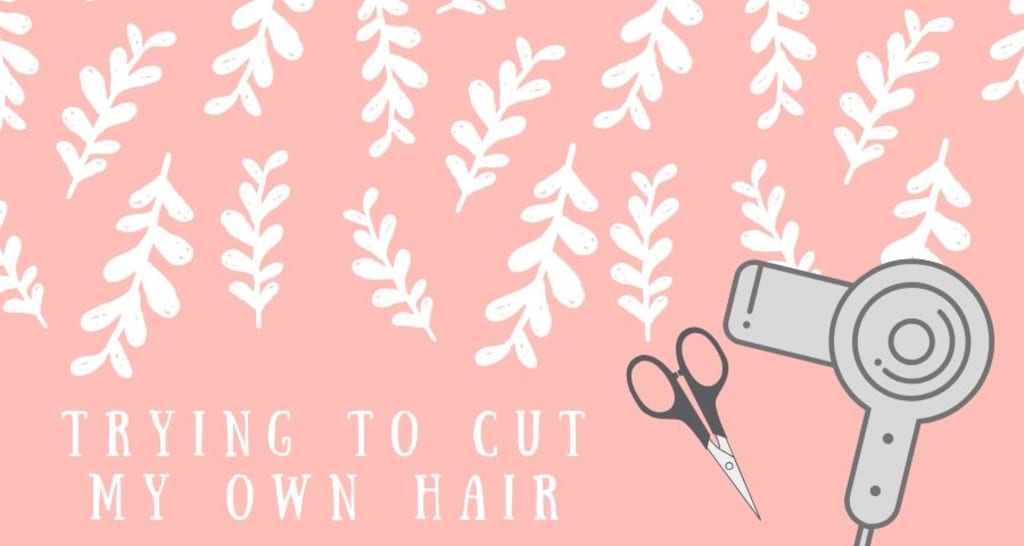 I haven't been to the hair salon in a while... and the truth is it's not that expensive, and a part of me feels like it is a good idea to go ta professional. The problem is, I am very stubborn and I know exactly what I want... so I decided to try to cut my own hair. In the past I have trimmed my own hair before, so I have my own scissors and stuff like that, but this is the first time I am attempting to give my self a full-out hair cut.
I know for sure that this is what I want: shoulder-length hair, one thick line (no layers), no bangs. A.K.A. 'The Slight Side Parting' according to this style blog I stumbled upon called 'StyleCraze.'
"Sometimes, going simple is all it takes. Blunt shoulder-length hair with a slight side parting can help soften a square or rectangle-shaped faces. The parting causes the hair in the front to cover the wide cheekbones and the large forehead." - Anjali Sayee
So now that I know what I want... the question is, how do you cut your own hair? I mean, I can't really see the back of my head... so do I need two mirrors? Probably. So I did some looking around online for pointers.
Here is what I found:
Buy a pair of scissors just for your hair.
Cut your hair wet!
You might want to consider washing and conditioning your hair first.
Part your hair in the middle (Use a fine-toothed comb).
Drape a towel or a cloth around your shoulders.
Use a thinning comb if you want to try and thin your hair.
Run a comb through your hair after to check out your new look and make sure you didn't miss any pieces.
Different Ways to Cut Your Own Hair:
The Low Ponytail Method
The Twist Method
The Unicorn Horn Method
Cutting Pigtails
My Thoughts:
I have a spray bottle already for watering my plants, so I plan on using that for wetting my hair. The different methods definitely interest me... but what I want isn't going to happen from any of the ponytail methods! Since I want such a straight cut, the only one that might work is the pigtail ones.
Could this go terribly wrong?
I am worried that this could go horribly wrong, which is why I now have a back up plan.
Here are my back up plans for if this goes horribly wrong: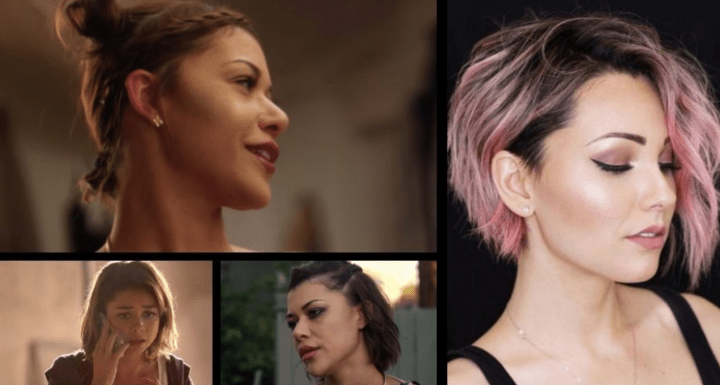 Short Hair Is Awesome!
I'm not worried about getting short hair. It would certainly be new for me... but I also think short hair would be much easier to take care of. If I ever have any doubt in short hair, I just take a look at Lana and Cheryl in the newest season of Archer.
These ladies look BADASS with their short hair!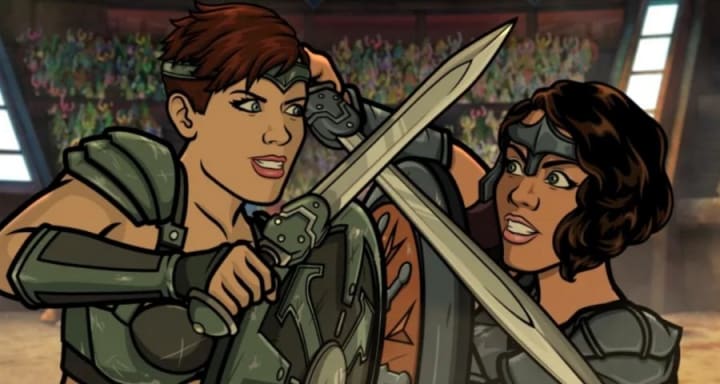 I did it! I cut my own hair!
I bit the bullet and I just cut my hair. I got tired of trying to dig through YouTube videos on how to cut for the style I was looking for and I just did it. I started with the 'Unicorn Horn Hair Method' just to start and cut off all that extra hair cause... I had a lot of hair. The problem is... I cut too short... so now I have some bangs on the front. Embarrassed, I tried to fix it by trying the 'Pigtails Method,' but I guess I'm not that great at it because they were uneven. So I finally forgot trying all those hair elastic methods and just did it by hand. It finally looked decent. So, I guess I learned my lesson and just not bother with any of the hair elastic method.
The Results!
Okay so... it didn't go as planned... at all. Then again, it also didn't go completely wrong. I like my new hair, even if I got this new style by accident.
My New Haircut Ended Up Looking More Like These:

It's cute! I could still style my hair a little. Since what happened wasn't what I was planning at all, I don't think I will be cutting my own hair again in the future. On the plus side, it didn't go horribly wrong and I'm not crying. So, I think I might go ahead and consider this a success! Yay! Good thing I had a back up plan though.

Hello. Nice to meet you! How are you? Hmm... this feels like a really one-sided conversation... why don't you follow me on social media so I can get to know you too!
Like the story? Share it on social media!
Thank you for reading my article. Would it be okay if I ask another favour though? Would it be okay if you share this on your Facebook page or Twitter? If you can't share, there is a tiny little donate box at the bottom too. No pressure though, just thought I would mention.
Work Cited
"Archer." IMDb, IMDb.com, www.imdb.com/title/tt1486217/episodes.
English, Patry Jordan. "HOW TO CUT YOUR OWN HAIR STRAIGHT." YouTube, YouTube, 19 Jan. 2016, www.youtube.com/watch?time_continue=18&v=kgYVImOwYiI.
Martin, Laura. "How to Cut Your Own Long Hair." WikiHow, WikiHow, 27 Sept. 2019, www.wikihow.com/Cut-Your-Own-Long-Hair.
Sayee, Anjali. "30 Beautiful Hairstyles For Shoulder Length Hair." STYLECRAZE, IncnutIncnut, 8 Aug. 2018, www.stylecraze.com/articles/best-hairstyles-for-shoulder-length-hair-my-top-10/#gref.