How To Get Beauty On A Budget
Article on beauty and saving money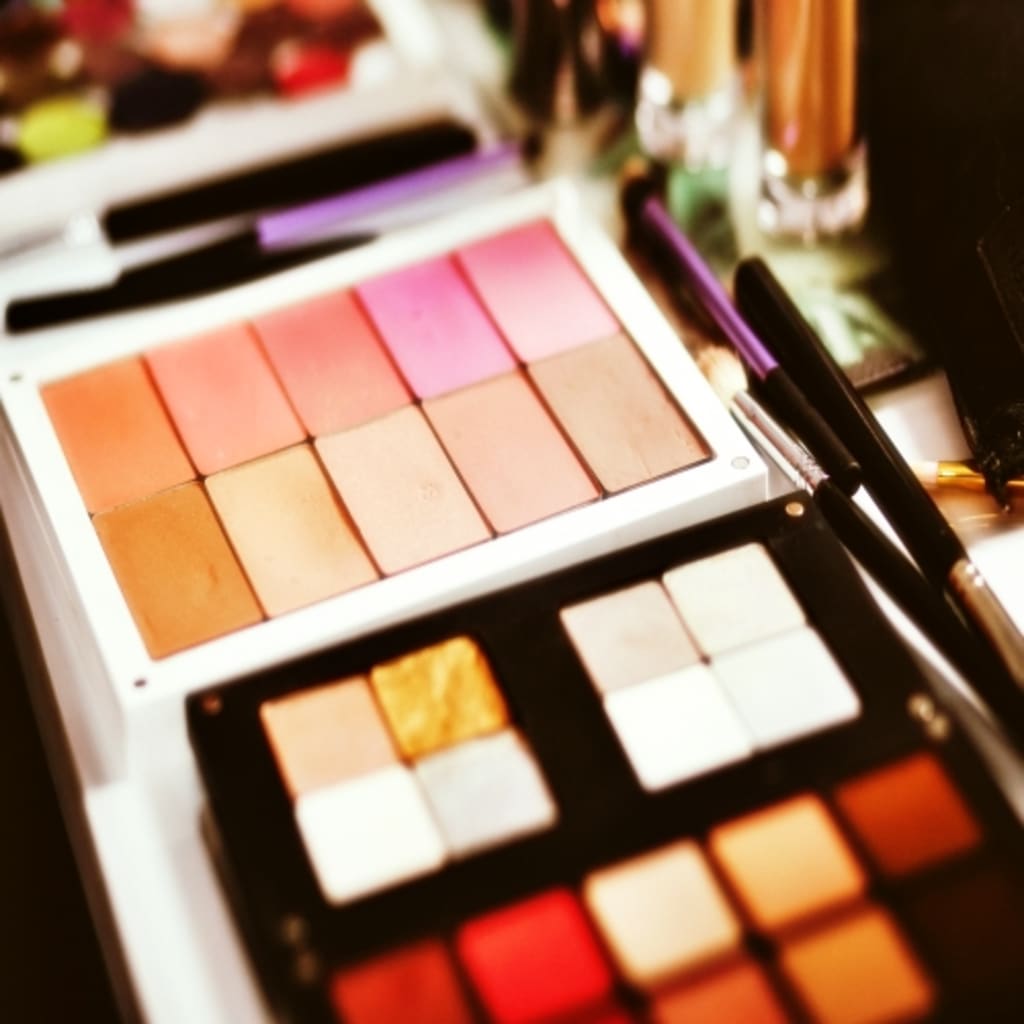 •How do you get beauty on budget? That depends on what type of makeup products you want; can you get high end products on a budget? Absolutely it depends on where you go and how much you want or are willing to spend.
•Is it really worth getting makeup products at those stores mentioned if they are cheap? You can find your favorite makeup or beauty products at Dollar General, Target, Ulta, or wherever you choose to go and yes you can find them at good prices and yes I definitely think it's worth it buying at those stores I have found some amazing deals of my own at Dollar General, Target, and Sally Beauty Supply.
• If you are a single or married woman who is on a budget it's so easy to get beauty on budget you just have to be willing to hunt for deals, discounts, and clearance items, and trust it's worth the money.
•Can you really get brand names on budget? Yes, absolutely you just have to know where to look. Know your prices what you're looking for some products might have a red or yellow price sticker to indicate a markdown or clearance. Ask a store employee where the clearance items are. Keep list short and sweet this will help stay on budget also. Give yourself a budget or limit on you want to spend this will help as well.
•If you're on a budget it's easy to get great makeup products even brand names like CoverGirl, Loreal, Maybelline and so much more. I once went shopping at Dollar General and got some great makeup products for only ten dollars; I was amazed at what I got for ten dollars.
•Sometimes some stores will mark their products down to get rid of them and make room for new products or in some cases if a store is closing they will mark down products so that's a great time to get a good deal especially around the holidays.
•Use coupons for makeup or beauty products if the store you shop at takes them, wait until that beauty product or products go on sale then buy then. Go online and checkout places like Glambot, Rue La, Hautelook, All Cosmetics Wholesale, Beauty Encounter, Buy Me Beauty, Discount Beauty Center, even Ulta has good deals.
•Also, when shopping look for products that are ten dollars or under ten dollars, products like fake nails at Dollar General or a dollar or lip gloss, some products there are three dollars or more depending on what you're looking for.
•Products that are cheap are Elf concealer $5, Maybelline Fit Me Matte Foundation $7, Maybelline Tattoo Studio Brow Pomade $10, Milani Amore Satin Matte Lip Creme $9, Maybelline Lash Sensational $10, RCMA, No Color Powder $12, Neutrogena Healthy Skin Liquid Foundation $12.
•How else can I get beauty on budget? Don't pay for fancy packaging, don't overspend, do your research, look for a multipurpose product, comparison shop, do inventory before you shop, choose affordable products ,request samples, only buy makeup you'll use, opt for cheaper makeup brands, sign up for makeup reward programs, buy in bulk or family size, be flexible, shop in unconventional locations like festivals, craft fairs, flea markets, or online, try before buy, ask for makeup for gift.
•Want to save more money when on a budget? Fix broken makeup, shop duty- free shops, revive old makeup, if have makeup you haven't used that you bought and you can return it in 30 days, sell unused makeup, find dupes ( copycat of brand names or designers) that you can get a fraction of the price, use loyalty beauty cards, volunteer as beauty tester, use influencers discount codes, use hacks to save money when online. Affordable makeup brands are: Maybelline, Loreal, Rimmel, Elf Cosmetics, Nyx Cosmetics.
•So. inclusion, you can find beauty on budget you just have where to look, and do your research, ask friends or family, ask for referrals or recommendations. Hope you find what you're looking for stay beautiful from the inside out.