French Girl Beauty Essentials
For every girl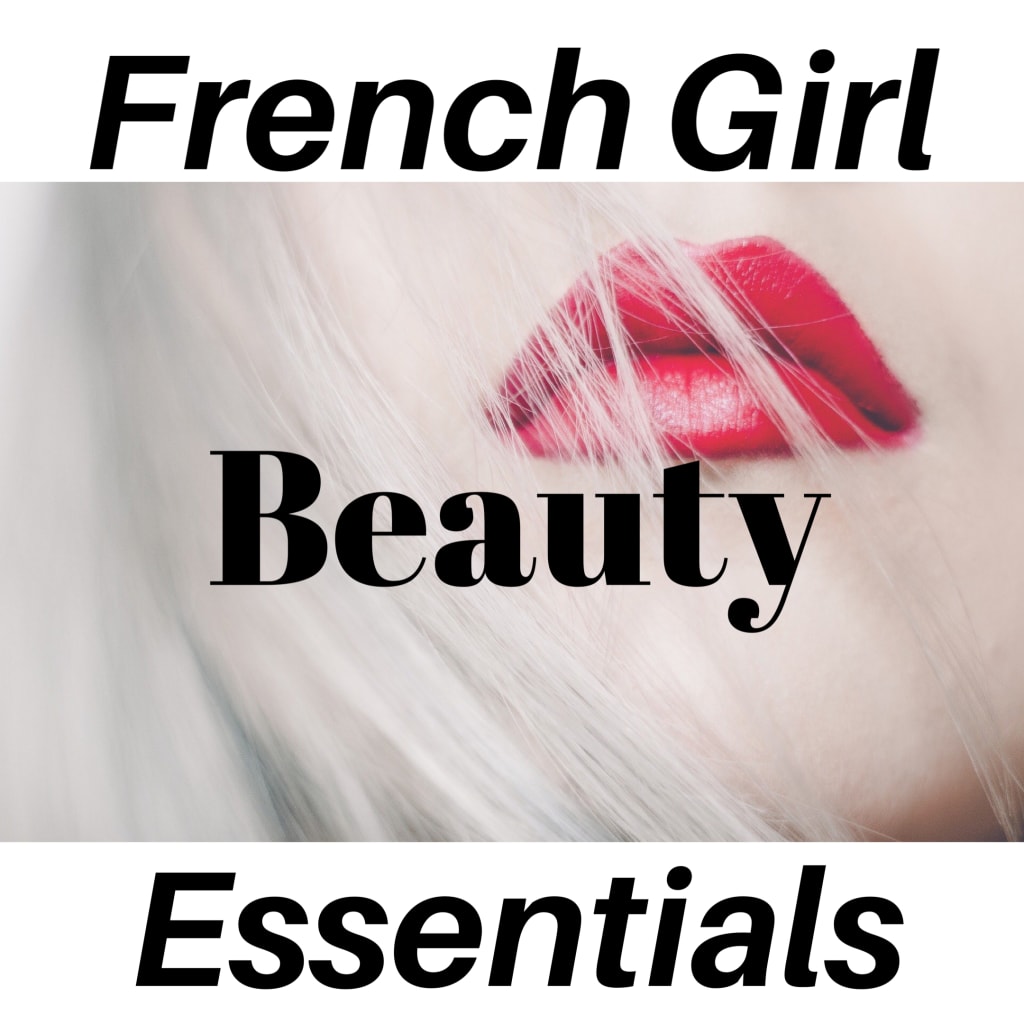 Are you ready to get that effortlessly chic French Girl look. French girls have a rebellious vibe when it comes to hair and makeup. To them everyone is perfect the way they are. Imperfections are a fact of life and instead of dwelling on what you can't change French girls celebrate all the good stuff.
They have an air of confidence about them and only ever wear items they are comfortable and confident in. The same goes for their beauty routines and essentials. They know what suits them and they stick to it.
Today we are looking at hair, makeup and skincare. The three things that make up the essential French girl beauty.
Let's start with hair. French girl hair is undone and never perfect. French girls don't blow dry their hair. Opting for natural drying which creates natural shape in the hair. All French girls know that hair is better the day after a wash so if you are going somewhere special was it the day before. But never blow dry. Remember we want natural texture in the hair. If you have straight hair like me then squeeze out any excess water and tie in a high chignon. Once dry you will have beautifully natural tasseled hair. Alternatively tie it in a loose braid before bed. Pieces might fall out but that just gives it this je ne sais quoi.
The other thing about French girl hair is their fringe. Many a french influencer have the perfect fringe that always looks spot on. But have you noticed the ones thing all these fringes have in common? They are all parted. This means less maintenance and it's looks effortlessly chic every time.
Finally, conditioner can be heavy on hair. Opt instead for a hair mask once a week or conditioner on the very ends of your hair if you really need it.
Hair Essentials: A good Shampoo, conditioner/ mask, a good regular cut to keep it in style, fringe, hair ties for chignons and loose braids.
Up next is Makeup. This one is pretty simple. It's minimal. Lips or Eyes but NEVER both. You never see a French girl with over-done makeup. They either do their eyes and play down their lips or vice-versa. A strong red lip with minimal on the rest of the face. My advice is to find the shade of red that suits you and stick to it. Not all reds suit everyone. If you have a cool skin tone opt for a blue undertone if you have warmer skin tone opt for orange undertone. If your doing your eyes don't make it perfect. Smudge the eyeliner a little and make it look worn in and smokey. Again we want undone not perfect feline flicks.
When it comes to concealer and foundation stick to one or the other and use sparingly. Just in places you need it (not all over). Cover imperfections, dab sow under the eyes and maybe a little over the t-zone to even skin out. Don't over do it.
Makeup Essentials: Red Lipstick, Natural pale lipstick, lip balm, concealer/ foundation, eyeliner, mascara. (Need a little blush? Dab a little of your red lipstick on your cheeks and use fingertips to melt it into the skin for a dewy fresh face look. P.s You won't need a lot)
Finally we are looking at skincare. This is absolutely vital to French girls and is perhaps the most important part of the French girl essentials. French girls are all about their base. Opting for minimal face makeup they prefer to have a good base that requires little attention. Sounds good to me! If you do anything then make sure you work out a good skincare regime. It doesn't need to be over the top. Simply cleanse the skin well and always moisturise. Possible the most important advise. And… always remove makeup before bed to allow your skin to renew overnight. French girls are taught from a young age to look after what they have. Something that is also vital to your skincare regime and to you general wellbeing is drinking plenty of water (at least eight glasses) – Important for your health, wellbeing and your skin! Water is a magic cure. It keeps skin clear and your body running well. It's also good for helping you stay trim (a la francais).
Skincare Essentials: Cleanser, Moisturiser (preferably a day and night cream), eye cream, facial oils and serums can be good for massaging and boosting skin, water, plenty of fruit and veggies.
French girl beauty needn't be difficult. In fact it's super simple and fairly low maintenance in general. Although a French girl may spend extra time on her makeup making it look for effortlessly undone that it might appear. We as women are busy people. The French understand that and don't want to be faffing around deciding what and how they are going to look. The simple chic makeup allows them to look put together without too much thought so that they can concentrate on other things.
Hope you have enjoyed this article.
Check out my others for more French style and lifestyle inspiration.