For the Love of Hair
How donation let me love my hair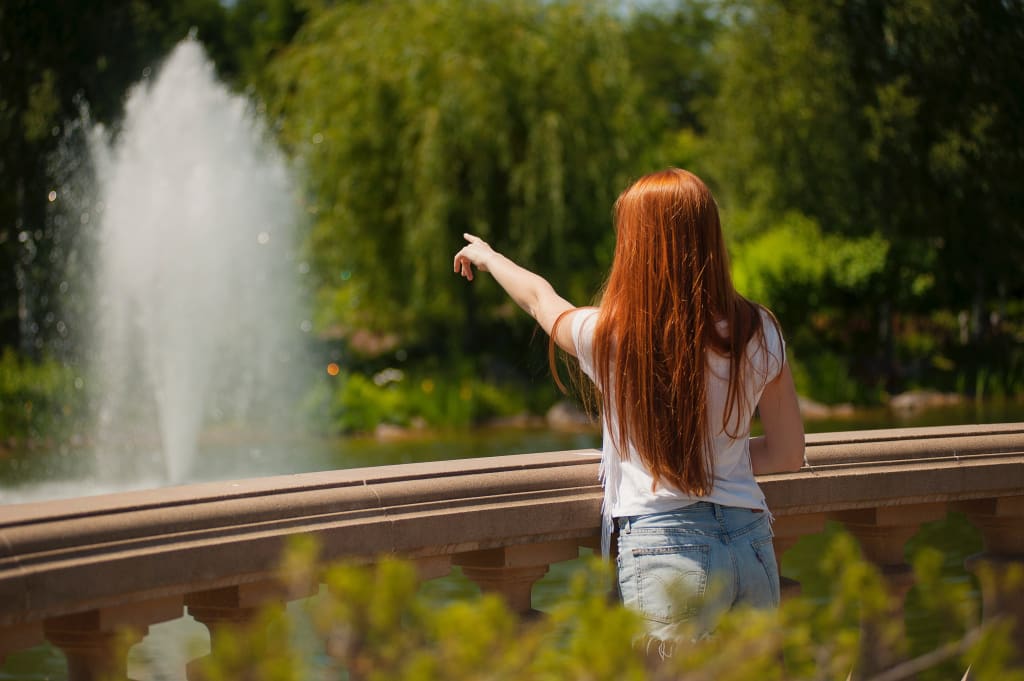 Photo by VisionPic.net from Pexels
Born with flaming red, extremely curly hair, I, of course, hated it.
My classmates were all brown or blonde, and I was the 'other' on the sorting graphs. Never ending names like Pippi Longstocking, Carrot Top, and Anne of Green Gables would hound me when the teachers weren't watching. My hair also turned into an Afro if it even hinted at rain in the forecast, while their coifs stayed silky smooth, or wavy.
It's an old saying that you want what you don't have, but there are so many treatments for hair to change it to the style and colour you do want these days.
Maybe. Let me explain.
Around two percent of the world's population, including Asia, Africa and the Middle East, carry the MC1R gene mutation for red hued hair (which increases the amount of vitamin D processed from the sun), which is a genetic bonus to those 'lucky' enough to express it.
So I chose not to express it, but I found out that red hair does not hold pigments as well as others, which made dyeing it darker (black, and then brown) an unhappy experience. The colour faded quickly, bringing dull ginger highlights into the darker shade, and making it look like a four year old had played with an ink jar on my head.
The next time, I tried a well known hair lightening product, that worked in my friend Erica's hair, and waited the allotted time to discover if I could put in blond streaks. Nada. Nothing. Not even a slight shade lighter in hue.
In the meantime, walking in the city was a creepy affair, as people would reach out to touch my hair at random times at bus stops, on the subway, at the library, in almost every coffee shop. I would be told how lucky I was, to which I started to make the serious offer to shave it off if the person wanted it.
The next experiment on my hair took three hours, at the local community college hair styling school.
Before, I had always tackled the colour, but this time my hair was straightened with a flatiron. The volume cut down by two thirds, and the length increased by several inches! I was able to keep it tangle free easily, however daily flat-ironing would damage the hair, making it too wispy to work with once it had been exposed to water again. In fact, it had taken only minutes to kink again when I accidentally put my purse on my shoulder over top of the hair.
Then one day, in a frustrated rage, I shaved it all off.
I am not one of those women who looks good with a completely bald head, and it truly looked horrible. A childhood accident had left multiple scars on my head, which were magnified as the stubble began to grow around the bald spots, so I wore a handkerchief to cover it.
I did my best to ignore it completely. I let it grow matted, and dirty, and hid my face behind long curly bangs. Sometimes I would relent and allow a hairdresser to clean it up if it got very bad.
Eventually I grew up, and taking care of it was a necessary evil because of hygiene. I grew my bangs out, removing them from my over my eyes, and began looking the world in the face too.
It was after my daughter went into elementary school that I started to change my opinion about my mop, when I was introduced to a mother who had set up an event for hair donations to go to children's cancer wigs, while local hairdressers gave each a simple style afterwards.
My daughter had me measure her strawberry blonde strands four times before the evening came to see if she had the required 10 inches of hair to give, and about 100 people came to donate their gently used locks into a large blue bin.
When asked how much I would be donating, I responded, "As much as I can, as long as there is enough to hide those scars." which delighted the volunteers, because my long red hair would be used to give highlights to the brown and blonde wigs, and the curly nature would provide body and fullness.
That day, 12 and a half inch wide braids were donated from my head. It was a big production, with lots of photos taken to be used at future events. It took the volunteers awhile to braid over two feet of hair, and the hair cut was simple, to match the new look, and I let it begin to lengthen again.
Now, every three years without fail, when my hair reaches the small of my back, it is donated to organizations that make wigs for cancer patients. This coming May will be the fourth time.
True, headbands are required when it gets to that awkward stage of too short to tie back, but I never will allow myself those dreadful bangs again. Occasionally, for a special event or to pamper myself, it is flat-ironed if long enough, but I still go to a hair styling school to let students learn the complexities of my type of hair.
Since finding a purpose to grow my hair, I like it long and healthy. Tending to it properly takes time and patience, but for the privilege of knowing someone else will gain from it once it is cut I will happily do what is necessary, because I finally have a reason to love my red, wild, curly hair.
Fun fact: Red heads have less individual strands of hair on average, 90,000 to the other colour's 140,000, however that is because each hair is almost twice as thick!