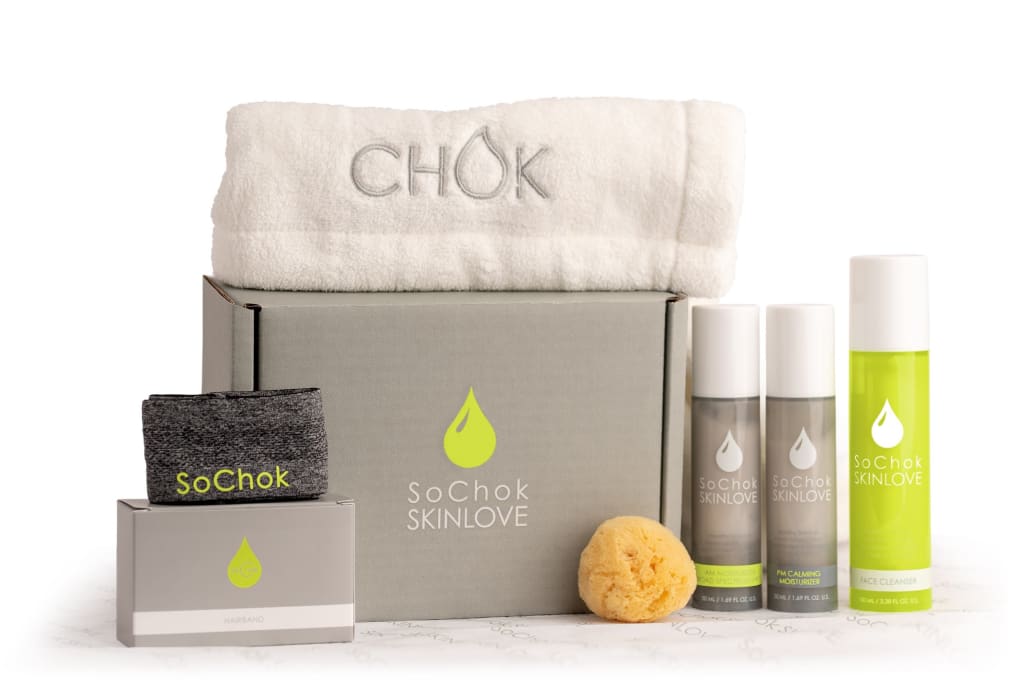 SoChok is a gender-neutral skincare product for kids, tweens, and teens. Skincare is essential, so why not start early? Kids can simply establish a regimen that fosters lasting healthy behaviors by beginning with a daily foamy cleanser, a daytime moisturizer with SPF35, a nightly calming moisturizer, and complementary accessories. SoChok Skinlove is suitable for all ages targeting those aged five and up, tweens and teens. SoChok contains no parabens, phthalates, sulfates, glycols, formaldehyde, mineral oils, nanoparticles, sunscreen chemicals, or artificial/synthetic perfumes or scents. FDA-approved, cGMP-certified, and certified organic products are developed to obtain an adequately regulated mid-range pH, which will best defend against free radicals and environmental contaminants and seal in hydration. In the end, SoChok Skinlove is a business where clean, eco-aware, effective, AND luxury converge!
Think about it. Why wouldn't we teach children to take care of their skin from a young age when it is the greatest organ in our bodies? We teach children to brush their teeth, wash their bodies, and encourage them to eat healthily. What about our skin? It is not till the problem arises that we start to teach. Skinlove says why not learn from an early age?
REVIEW
We received the SoChok ALL-IN kit to review.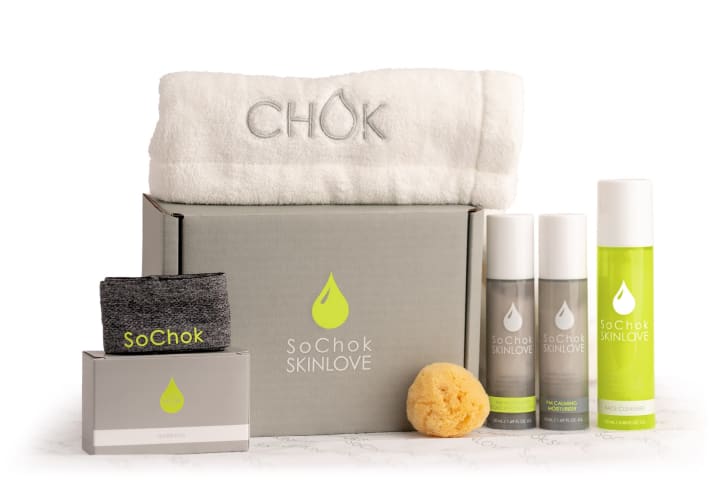 It includes a hairband, a sea silk sponge, and a soft facial towel just for them! Along with SoChok Facial Cleanser Kit. This includes:
Daily Facial Cleanser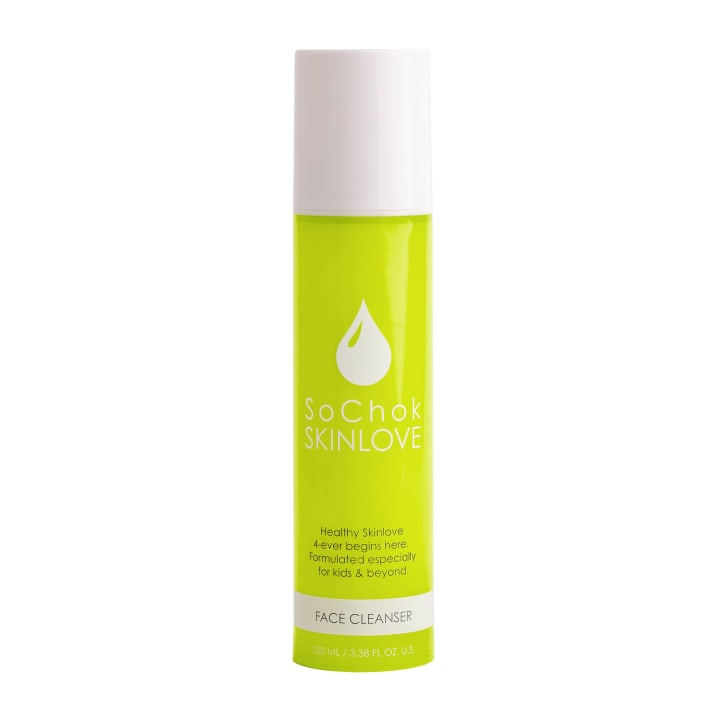 A whipped texture face wash that is gentle but effective and generously lathers and cleanses the skin without removing its nutrients.
Morning Kids Face Moisturizer & Mineral Sunscreen SPF 35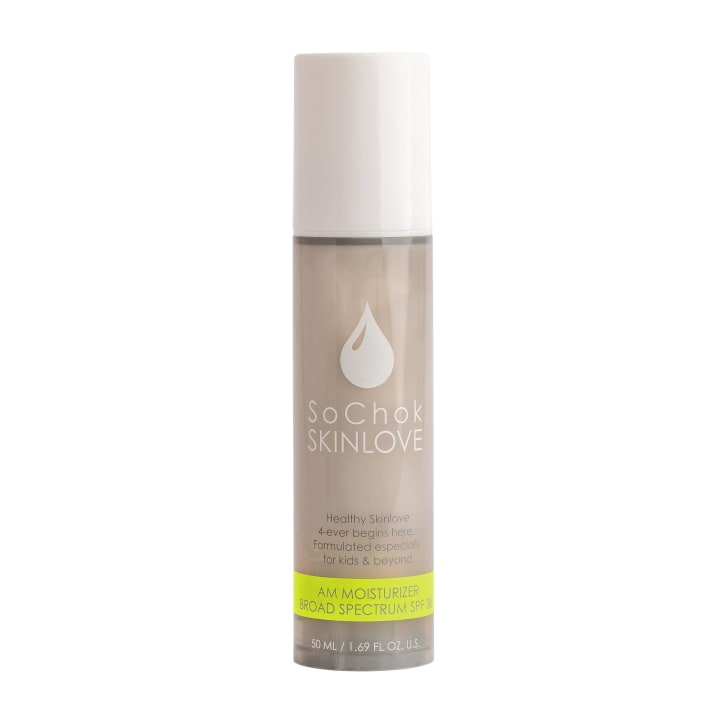 A morning face moisturizer that is vibrant, light, and protects skin from UVA/UVB rays, harsh environmental pollutants, and free radicals (broad spectrum SPF of 35). leaves skin protected and hydrated without a lingering white cast.
PM Calming Facial Moisturizer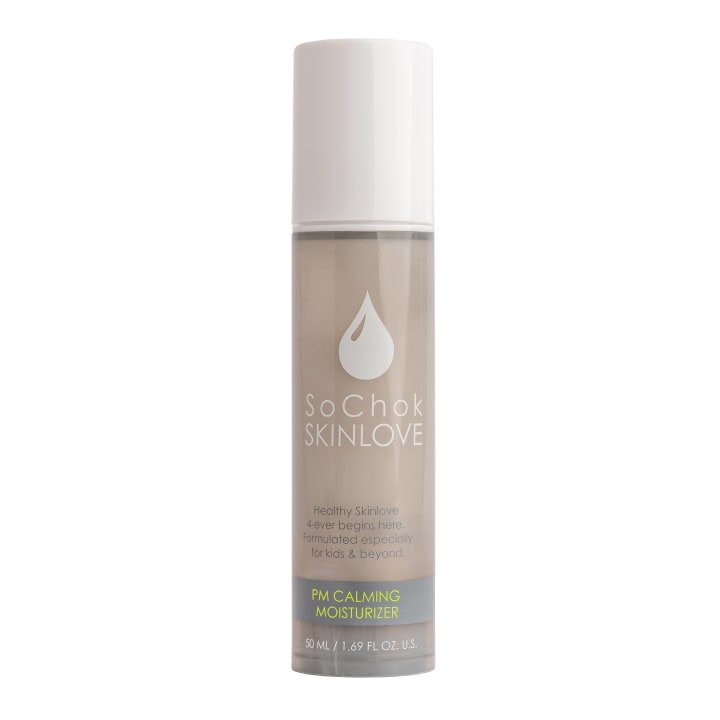 A calming creamy evening face moisturizer that hydrates and locks in moisture. Non-greasy or oily, with a lightweight feel.
I loved it, and my kids did too. The accessories were a real enticer for them to dive in and start learning how to care for their skin. Well, don't listen to me.
Here is what my boys are saying.
AIDAN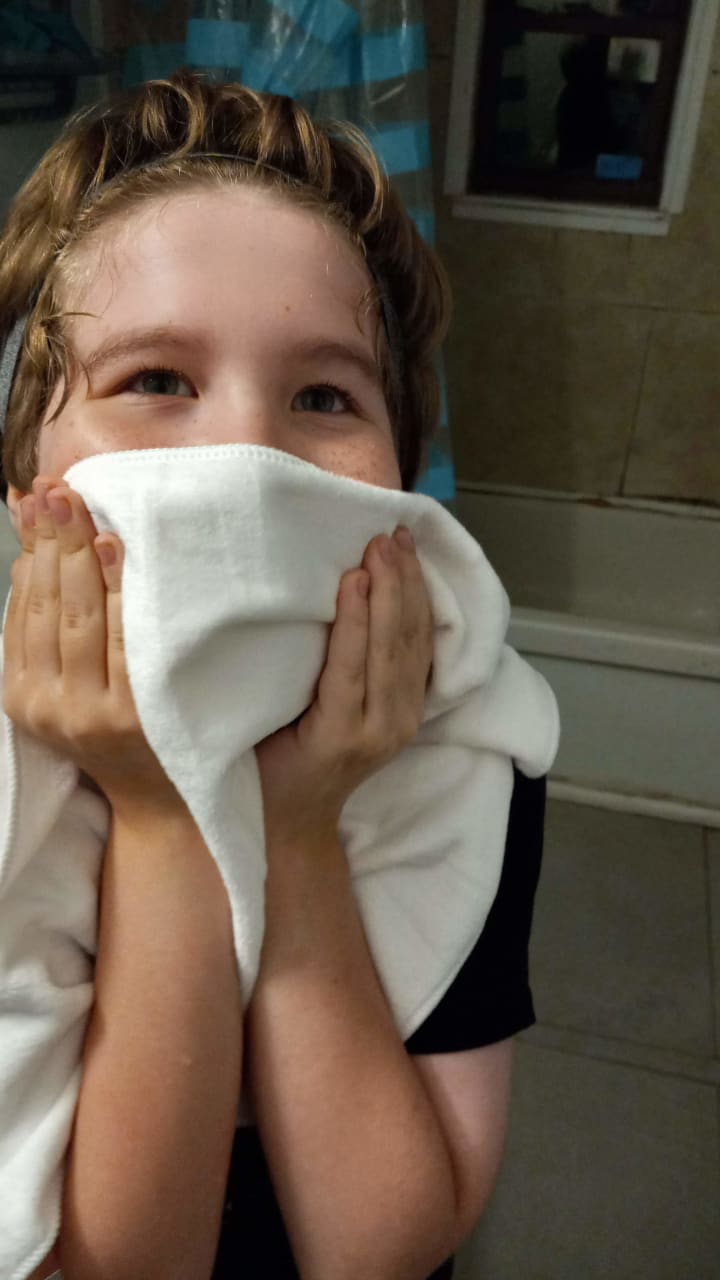 "My skin is so soft!" He also loved the AM Moisturizer Board Spectrum 35 saying. "Normally, my face is hot when I come in from recess. When I came in from recess after using the moisturizing SPF, my face felt cooler than the rest of my body."
What about the PM Calming Moisturizer Adian? Aidan says, "PM Moisturizer smelled really good and helped me relax and sleep better."
ZANE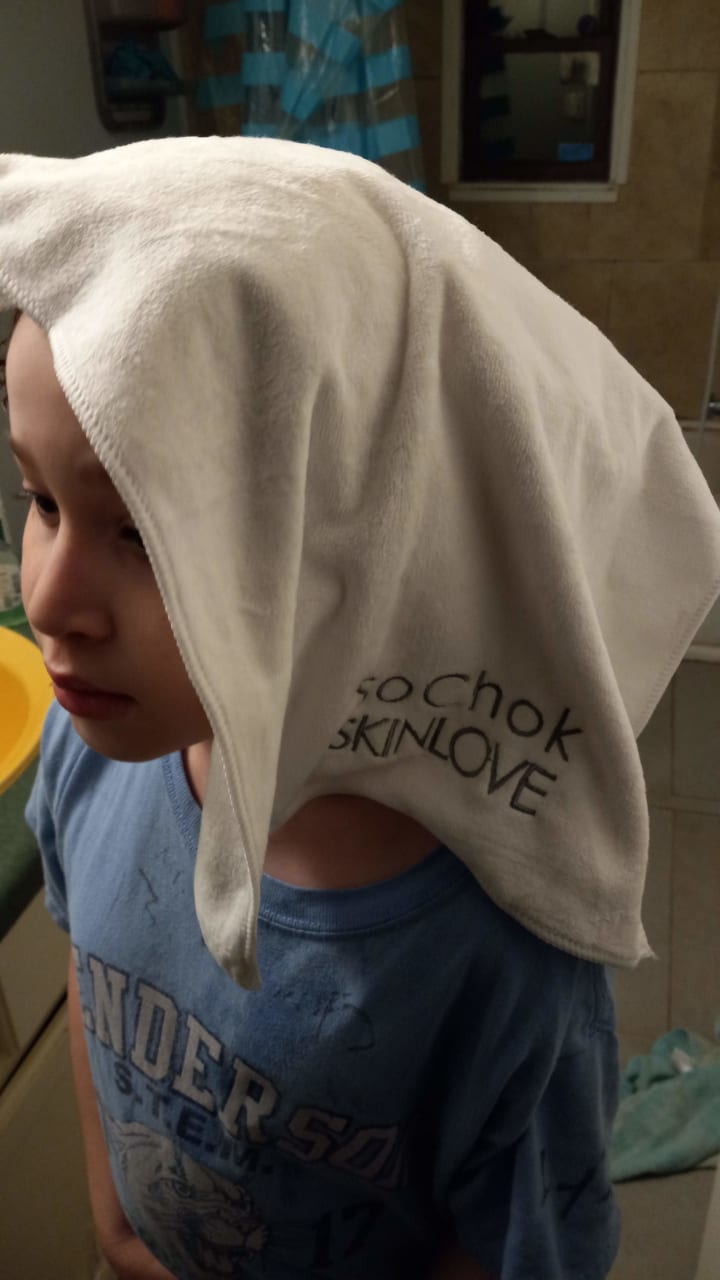 "It made me like to wash my face. I liked the sponge; it was super soft and fun. I liked the scent of the PM Claiming Moisturizer. It helped me not wake up in the night."
SoChok A Dream Come True
SoChok is a dream come true. It was not till I was a teen with an acne breakout that I learned anything about skincare or that I had sensitive skin! Start young, I say! I was not comfortable with just soap and a rag, though. I love that a skincare line is now made for kids' skin. It's perfect!
I tried it myself, and it is super gentle and didn't irritate my sensitive combination of over 40 skin. The scents are very light, and the calming moisturizer scent is divine! It's how I know if my boys have washed their faces. I can go in for a sniff check to know.
Oh! And as a bonus, we also got this cute Love Your Skin Reward Calendar with stickers that you can use to encourage your new face-washing routine!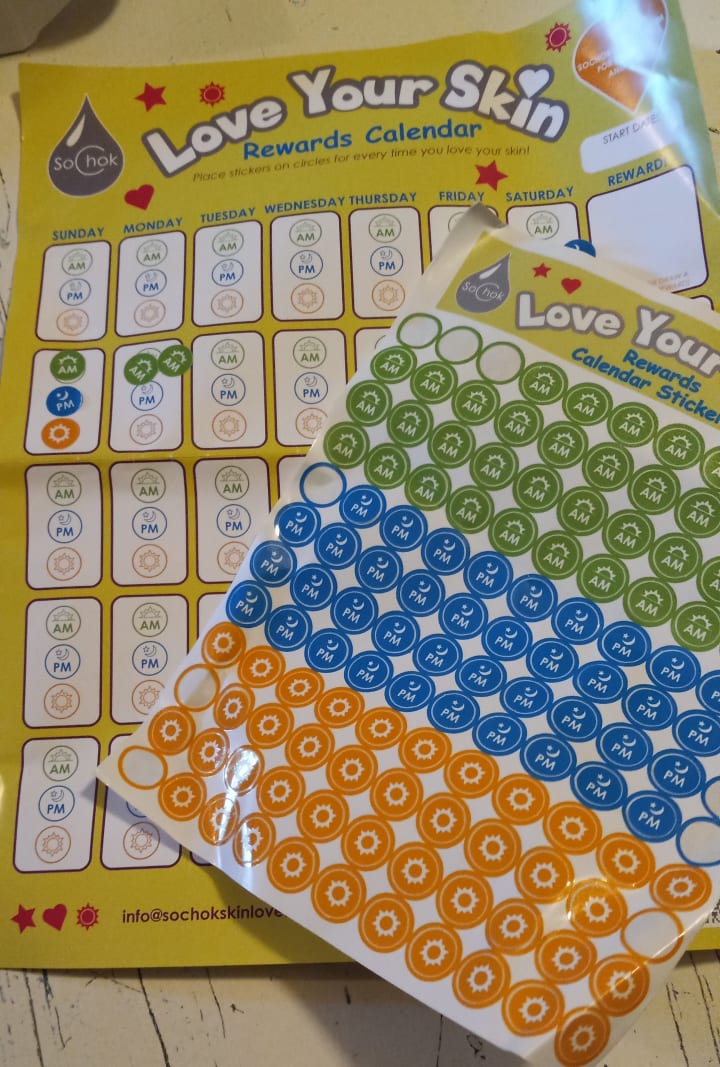 Well worth the investment!
ABOUT SOCHOK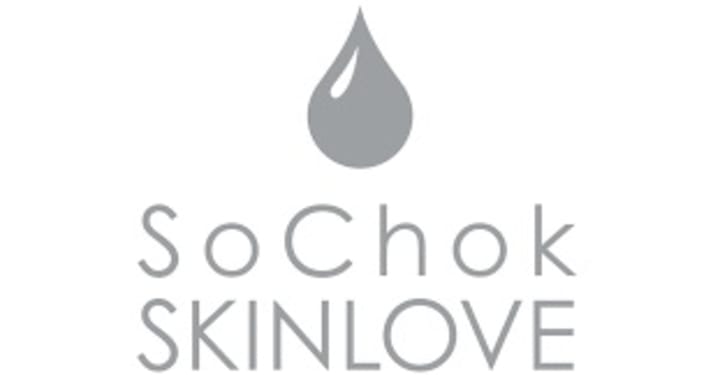 Keri Bougie, founder/ owner started her career in corporate finance. Keri Bougie started her career in corporate finance, working for several fortune 500 companies, and transitioned to working from home when she began having children in 2011. Fast forward nine years, now with five kids! Having moved to sunny California in 2015, Keri became more aware of the need for kids to protect and take care of their skin, beginning at an earlier age. Through her skincare research, she realized that, in general, children are not taught at an early age to develop healthy skincare habits. And while there were a lot of skincare products for babies and tweens/teens, there were little-to-no skincare products targeted toward the age group of older toddlers to tweens. The development of "SoChok Skinlove" is meant to promote and encourage healthy skincare habits in kids from an early age, setting them up for future healthy skincare habits well into their futures.
Learn more about SoChok at SoChokSkinLove.com
About the Creator
Janny C is an established freelance writer. A bit of a jack of all trades writer Janny has found a niche in beauty writing, earning a reputation as a beauty product reviewer, which she shares here on Vocal Media.
Reader insights
Be the first to share your insights about this piece.
Add your insights