DIY: Oatmeal Exfoliators
Flakes be gone! And read for a cool science lesson!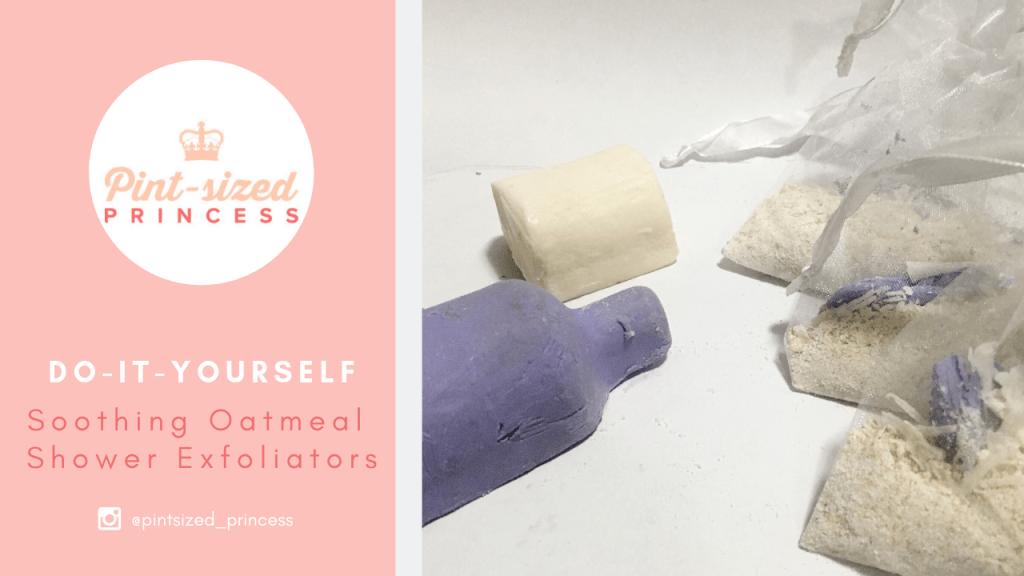 Doesn't matter what season it is, I constantly have some crazy dry skin. I was diagnosed with eczema at the age of five after I recovered from the chicken pox, and flaky dry skin has been the name of the game to this day with the occasional eczema episode.
This year has been especially bad with the entire winter affecting me from my scalp all the way to my wrists and then my legs. Old Man Winter has not been kind in the slightest.
I took major inspiration from One Good Thing by Jillee's Oatmeal Shower Bags, but tweaked her original DIY to better fit my skin's needs.
Disclosure: This post does contain links, they are not affiliate links and I will not receive any type of commission if you should choose to purchase anything through them.
What You Will Need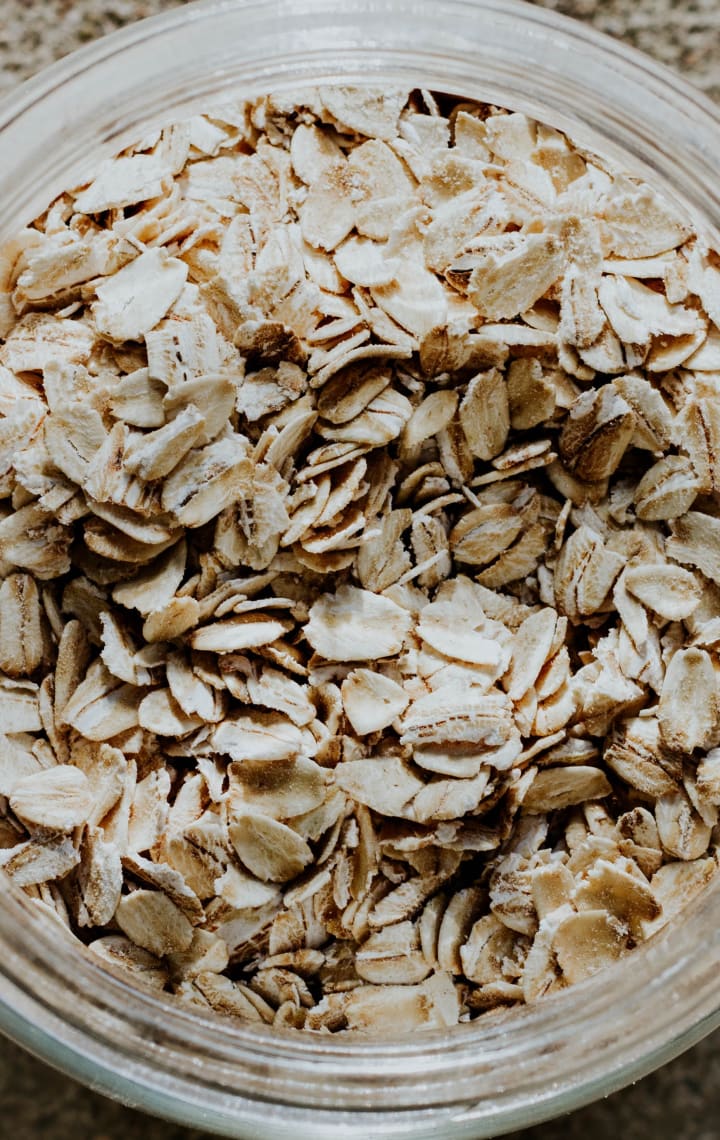 Organza gift bags (I got a pack of three for $1.25 + tax)
One cup of oats
Some type of bar soap product (I used a 1:1 ratio of Lush's Milky Bar Soap and Lush's Naked Sleepy Shower Gel)
Process
Blend oats in a blender for a minute until they are a coarse powder.
Once blended, divide them into thirds and put them into the organza bags.
Using a knife, pair of craft scissors, or even a vegetable peeler (depends on the hardness of the soap(s) you use), cut up parts of your soap.
Put the soap pieces in with your oatmeal, pull the ribbons to close the bags, and double knot.
How to Use
When you're in the shower, wet your bag up and rub it in your hands to create a nice lather. Lather your body with the bag and then hang to dry when you are finished! If stored properly, you should be able to use this more than once, just be sure to really moisten them as the oatmeal gets hard, until the soap is gone, or until the bag begins to fall apart on you.
Why This Works
Firstly, why Organza?

Mainly, it's easy to come across, relatively inexpensive, and the gift bags are also super handy for storage inside and outside the shower.
Organza also acts like a loofah would and exfoliates your skin while you lather.

Why Oatmeal?

Oatmeal contains Oat β-glucan (or beta-glucan), which assists in wound healing, improve moisture levels, and decreases redness.
In addition to this, oats contain two naturally occurring saponins (read: soap), which won't strip away natural oils.

Why Milky Bar?

Lush's Milky Bar is a bar soap formulated with soy milk and Brazilian orange oil, and is great for sensitive skin (and is also shaped like a milk bottle??? What's not to love?). Let's break this into parts...

Why soy milk?

Soy milk contains proteins that assist in moisturizing and also aide in tightening your skin by keeping it moist and elastic.

Why orange oil?

Orange oil is antibacterial and anti-inflammatory
Contains Vitamin C (obviously), which promotes collagen production and assists in reducing wrinkles and age spots.

You can purchase a bar of Lush's Milky Bar Soap in-store at your local Lush or online at Lush.ca for $4.95 CAD/100g.

Why Sleepy?

Sleepy is possibly one of Lush's most popular scent families at the moment. With their lotion famously helping lull insomniacs to sleep everywhere and its calming lavender scent, it keeps you moisturized while you sleep. I am personally someone who does not get a lot of sleep and have found that Sleepy not only helps put me to sleep, but keeps me asleep as well. It also helps when I have muscle pains. But this is not why it's in the shower bags...
So Naked Sleepy was a Holiday 2018 exclusive, and I had bought it during the BOGO free sale Lush does at the end of the year for my birthday (so I don't have a complete list of ingredients for it). After looking at Lush's current line of Naked shower gels, I can safely assume the lavender essential oil is the most important ingredient.

So, why lavender?

In addition to providing a sweet and relaxing scent to help lull you to sleep, lavender relaxes your skin, too.
Lavender is a natural anti-inflammatory (bye redness!) and is great for both acne-prone and eczema-prone skin. It also assists in wound healing and carries anti-aging properties.
As previously mentioned, you can't purchase Naked Sleepy anymore (hopefully it will return!), but you can purchase the liquid Sleepy Shower Gel in-store at your local Lush or online at Lush.ca for $9.95 CAD/100ml.
Would you try this? Would you like to see other soap/shower gel combinations for this concept? Tweet me @pintsized_p or comment on my post about these on my Instagram @pintsized_princess to let me know!