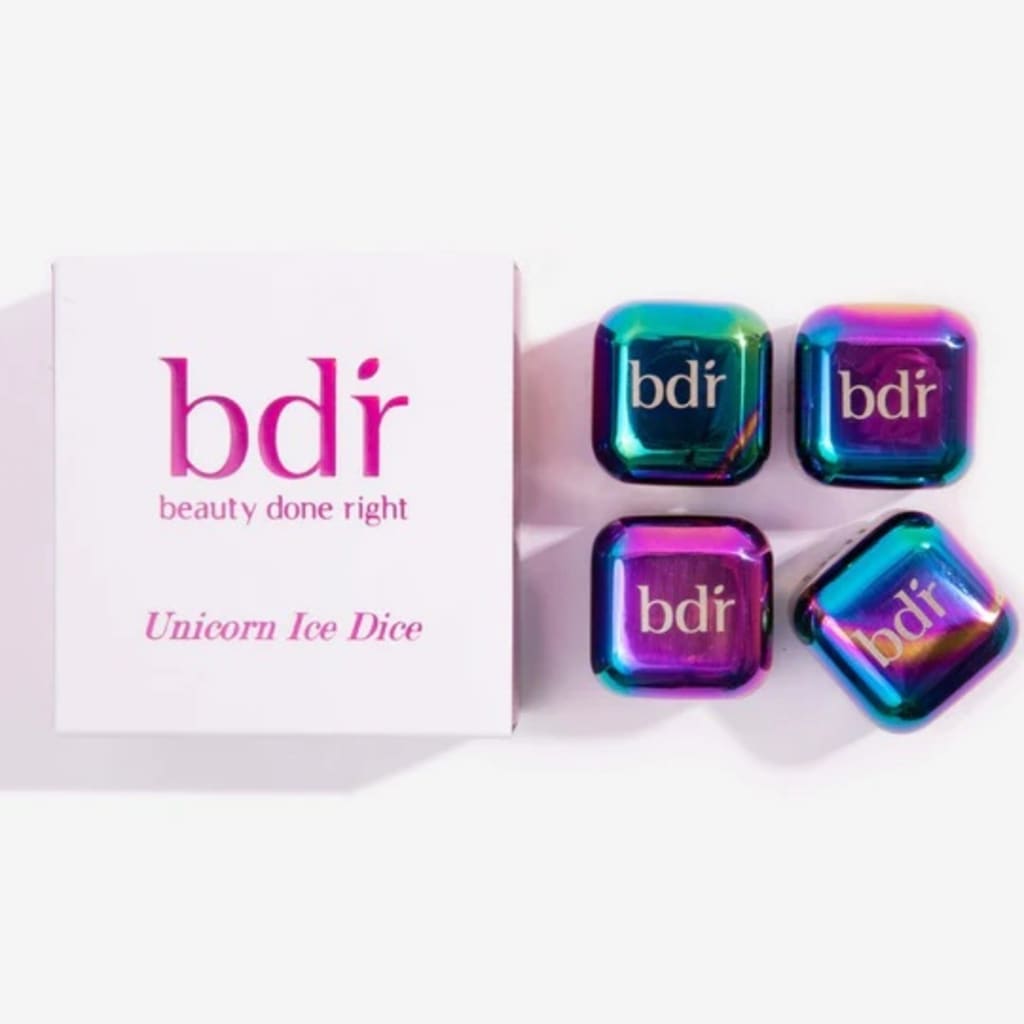 The Unicorn Ice Dice is one of the most cutting-edge beauty tools available for puffy eyes. Crafted by Beauty Done Right (BDR), these portable dice are adorable, clean, and mess-free. They boast of helping skin ailments like puffy eyes and reducing acne redness. Ice them or heat them; each method comes with skin benefitting results.
The Rose Gold Sculpting Massager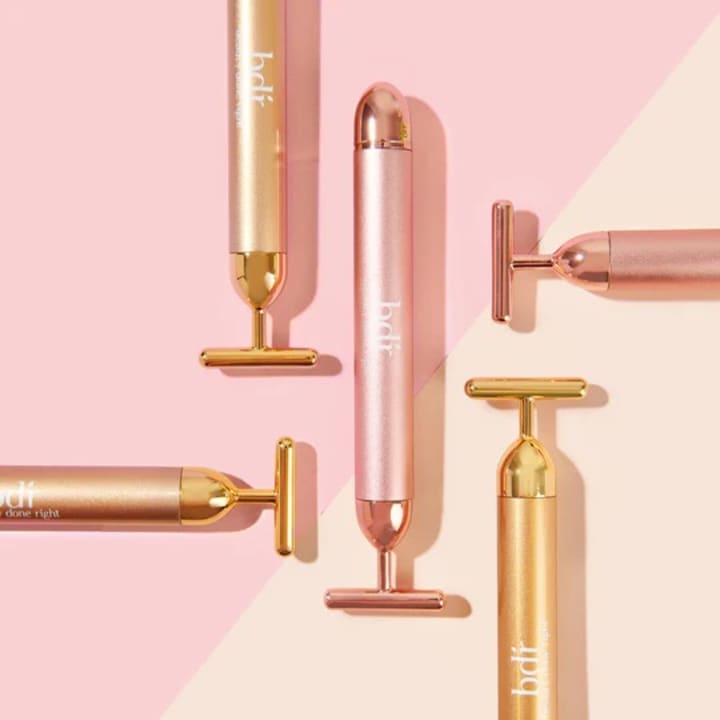 A therapeutic facial massaging tool. Thousands of vibrations are made per second to depuff, lift, and shape the skin. Lift and sculpt using upward movements with medium pressure to increase blood flow circulation. Adjust your pressure according to what feels good. Move the wand in a light downward motion to help promote sinus pressure relief and drainage of fluid build-up.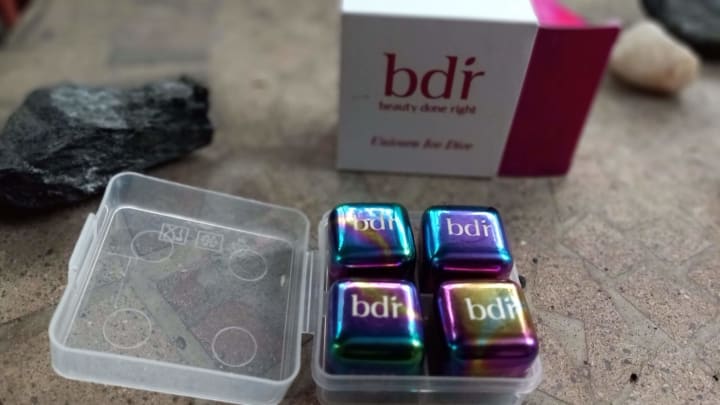 REVIEW
Loving all things beauty, I had to try these sweet trinkets when they came across my desk by BDR. As a bonus, I also got a chance to try their Rose Gold Sculpting Massager too!
Unicorn Ice Dice
The Unicorn Ice Dice are colorful and fun (Coming in gold and platinum as well.). I tried them in chill mode first, as they aid in eliminating puffy eyes, reduce oiliness, ease acne, and more.
Including it in my end-of-the-day routine. As directed, I popped them in the freezer for 10 minutes while I washed my face and applied my nighttime moisturizer. I then massaged the ice dice over my face in a circular motion making sure to target under my eyes and the little acne spots I had. I then applied some acne creme on my acne spots and went to bed. The next day I was surprised the acne and redness were gone! They also work as great as a way to cool yourself down at the end of a hot summer day. Who knew a little square cube could be so versatile?
Warm mode - The warm or heat mode's goal is to help Increase blood flow and soothes, easing stress and tension in the facial muscles. They advised you not to apply any creams or lotions beforehand, so I set the dice in warm water for 20 to 30 seconds, not washing my face at all. They warm up fast and retain heat really well. You get a container with four of them, so when one got cold, I picked up another one continuing my facial massage. The moment the warm ice dice touch your face, it is instant relaxation as you realize how much tension you hold in your face. The warm mode also works great for those who suffer from sinus and allergy issues. ssssss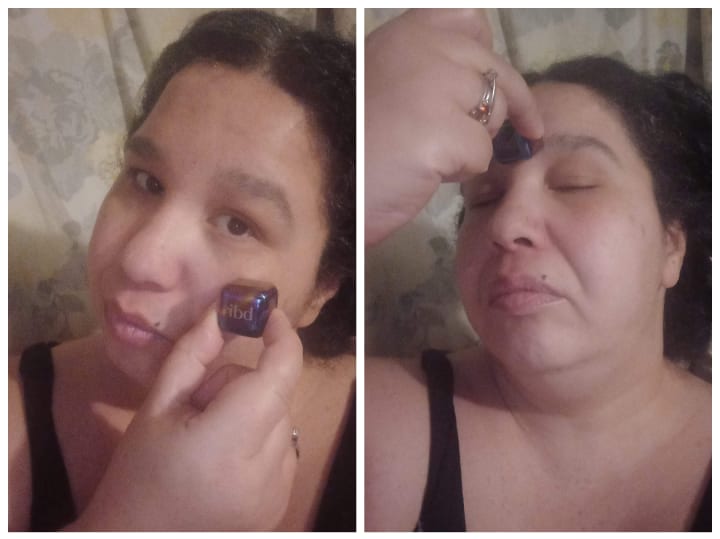 Rose Gold Sculpting Massager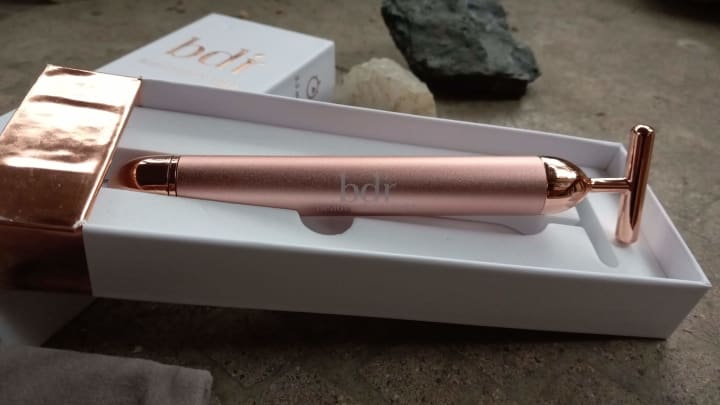 I was initially skeptical, but now this is my favorite beauty tool. It has an easy-to-follow facial map to guide you on how to use it. I use it in the morning and before bed. The morning use invigorates, and the bedtime use relaxes. It even got me through the afternoon as a pick-me-up instead of coffee!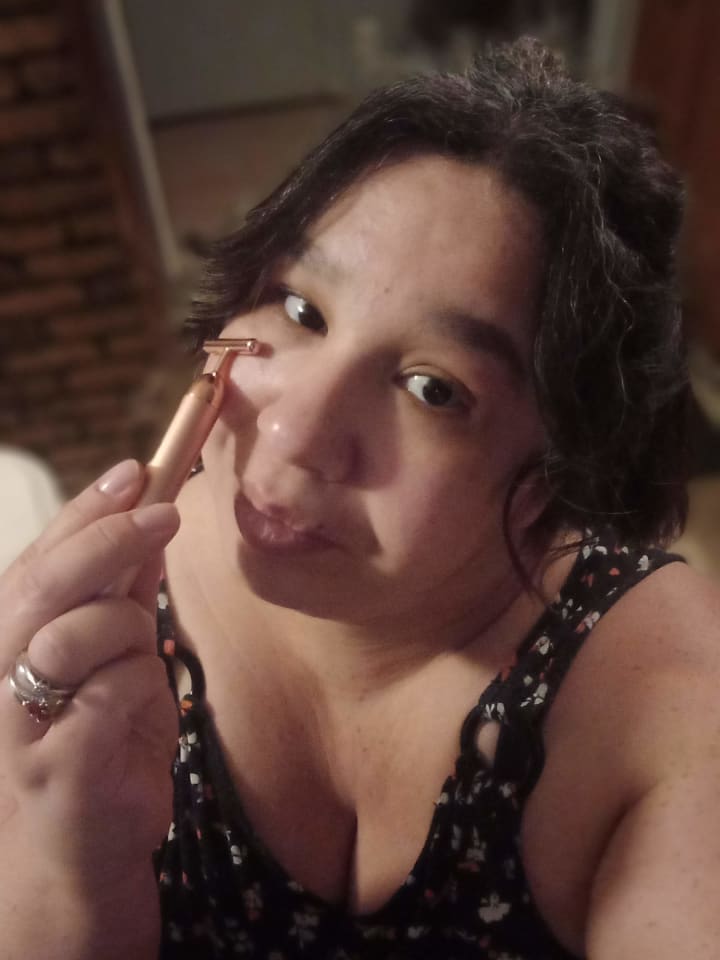 While I'm unsure if it's toning and sculpting my face, I can say it also has other health benefits. Use the sculpting massager and massage away inflamed sinus headaches or let the tiny pulsating vibrations soothe aching pounding temples brought on by a tension headache. (Also available in 24k gold.)
ABOUT BDR (Beauty Done Right)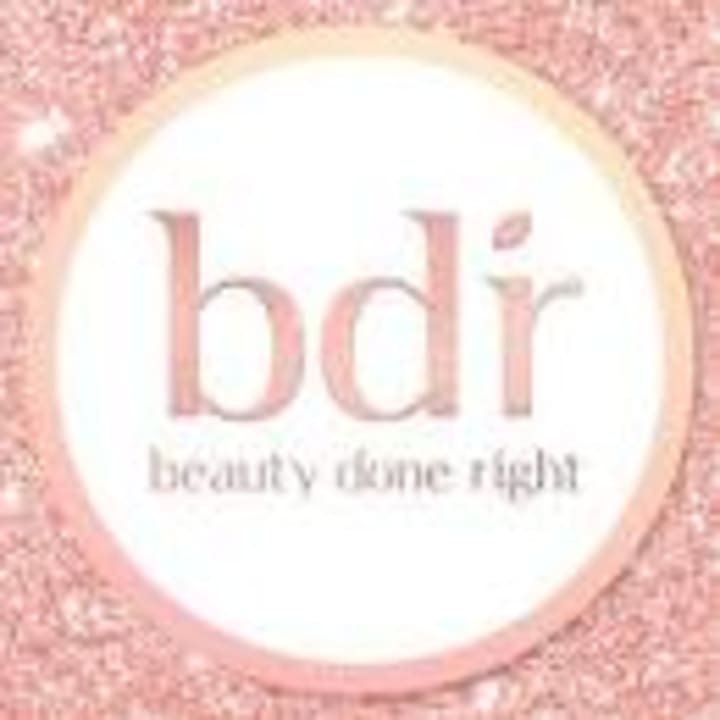 Beauty Done Right (BDR) is founded on the notion that true beauty includes the state of mind. Society has recognized beauty based on looks, placing unrealistic standards. Our mission is to emphasize the moments that make you feel good. If it makes you feel good, that's beauty done right.
Founder Bianca Edwards lost her mother when she was a teenager to Multiple Sclerosis in 1997. She always remembered her mother's beauty, though, and her rituals. That is why Beauty Done Right is committed to donating a percentage of proceeds to the National MS Society in memory of Denise Henry.
Learn more about BDR at https://www.bdrbeautydoneright.com/
About the Creator
Janny C is an established freelance writer. A bit of a jack of all trades writer Janny has found a niche in beauty writing, earning a reputation as a beauty product reviewer, which she shares here on Vocal Media.
Reader insights
Be the first to share your insights about this piece.
Add your insights