Asian Gals and Pastels
Achieving the Impossible: Cotton Candy Pink exists, but why won't any hairstylists say yes to me?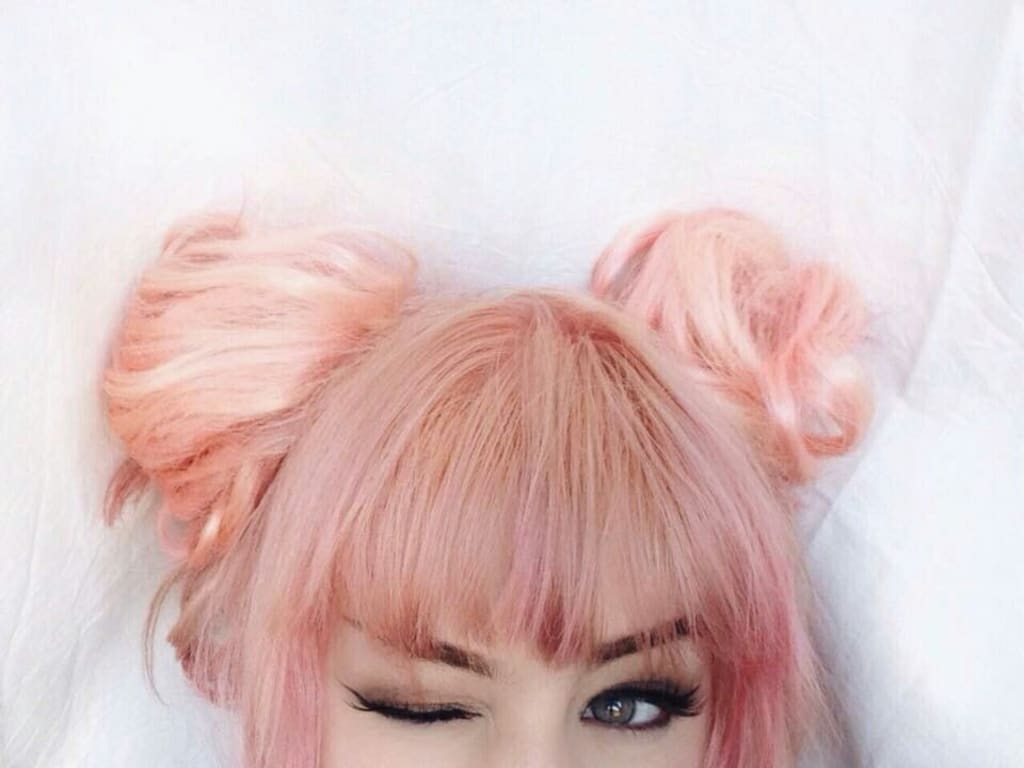 Asian girls represent a population of women who have been known to showcase beautiful, healthy dark hair and small, delicate, doll-like facial features that are highlighted with hashtags of 'cute' and 'kawaii,' ever decadent in big, bright eyes and milk chocolate irises. When they smile, they share a curiosity that animates the mind in multiple dimensions from rainbows and frolicking unicorns and pandas, to the polar representation of broken innocence and destruction of a purity that can only be a describing element in Asian women.
But taking ourselves away from the TL; DR description of the Asian illustration, we focus on the modern-day take-away that is: Asian women in cartoons. This is, of course, not to say that animated men in cartoons and anime don't also wear colorfully alternative colored hair choices, but it is the Asian woman who portray these sweet, cotton candy colored hairstyles in today's day and age.
As an Asian adult myself, I've experimented with a number of vibrant hair color choices: from brown, to red, to purple, and even an afro-ed rainbow for a styling hair competition (FYI: We were finalists that year as well). And even as I begin to explore my next colored adventure, I continue to encounter problems with hairstylists who hesitate and more often than not, downright refuse to take my hair into the world of pastels. The reasons are just, of course, yet my day-to-day life continues to taunt me with demonstrations of Asian women from all over the world, passing me on the streets with their sweet pinks and beautiful lavenders…a feat that I feel will be something I will, simply put, never achieve.
The process is simple: to bring a dark pigment of hair color into the light (so to speak), a variety of bleaching levels are required depending on how dark your virgin hair is. Asian hair is at the top of the difficulty list due to their blackest-of-black pigments. While science deems this status as "extremely healthy," there is no alternative way to achieve unicorn beauty standards without a little bit of pain, in this case, an ironically un-healthy dose of bleach. The bleaching process can be done multiple times if your hair is dark enough that it requires such, although this process is similar to the number of times a cancer patient may undergoes chemo in a relatively healthy, safe environment. In other words: not so great health-wise.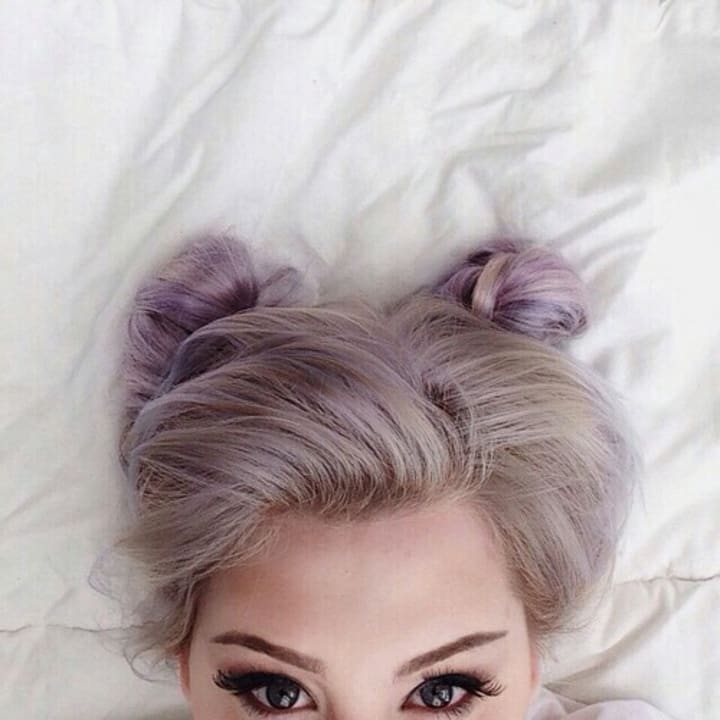 But how else does the average Asian achieve these uniquely strange beauty standards nowadays? The short answer is: you don't. Unless you are brave enough to attempt a go at it on your own in your own home (which I would NOT recommend, and not even by experience but just by common sense), no hairstylist or beauty professional will make an attempt to try this because the reality is: what hairstylists want to be known for getting their hands dirty in what could possibly be the most challenging hair project to grace mankind and be known as the failure? You are only dooming yourself, even if your hairstylist is Asian themselves.
Yet, the fact is known that this process IS possible. It has been done and it walks our streets at this very moment. Aqua, pink, lavender and grey, all of them smiling up at you from their feebly average height of 5'2." Ask these Asian girls how they got their hair the way it is and they will tell you that they are in the midst of forgoing their fourth bleaching treatment, or that it cost them twice as much as their monthly rent that month. Despite the trending social norm, is it really necessary to blacklist such a treatment, even if it means you might lose your hair? The 21st century has been kind to the Hair Gods in that a shaved head is just as beautiful now, and certainly as a backup plan for cotton candy hair.
I still want to try achieving a full head of lavender. And I'm sure at some point I will find someone brave enough to make the leap with me into the coveted pastel universe. But until then, I'll settle for the hummingbird streaks and rainbow afros.
- D. J.