Acne, oily or dry skin, I know a cure. But it isn't cheap...
The world of the sea used to dramatically revitalize your skin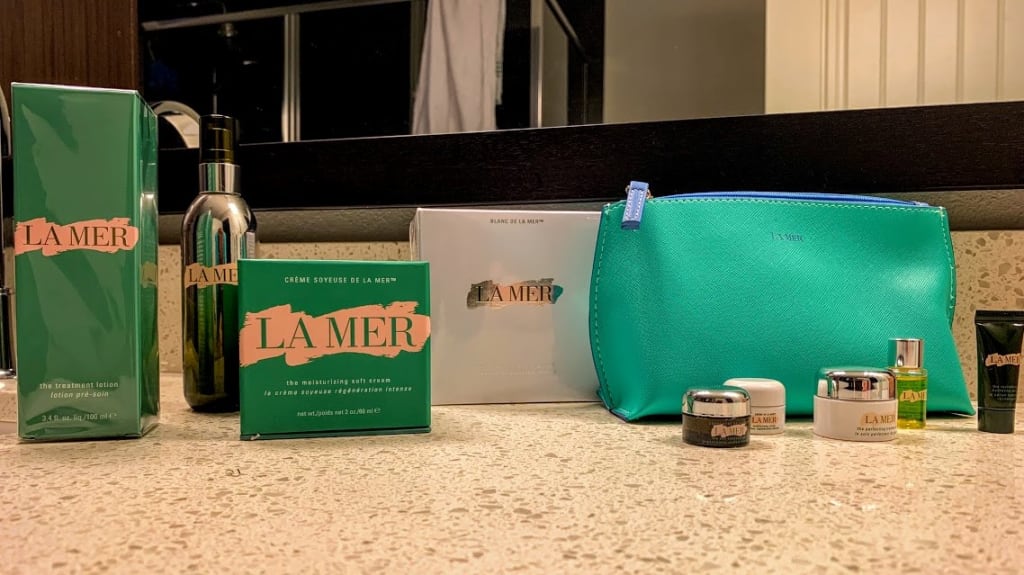 La Mer
You're probably thinking to yourself, "Oh God what injection do I need to get and how much is it going to cost?" or you could be thinking "Hurry up and tell me what the cure is!". I promise I will but chances are if you are reading this then you may be frustrated with constant acne outbreaks or dry skin. Trust me, I used to have the worst skin ever and I hated it. But luckily, I found a product that solved all my skin problems. Now, before I tell you what it is I used to clear all this up I am going to give you a little back story of how I came to find the cure, La Mer.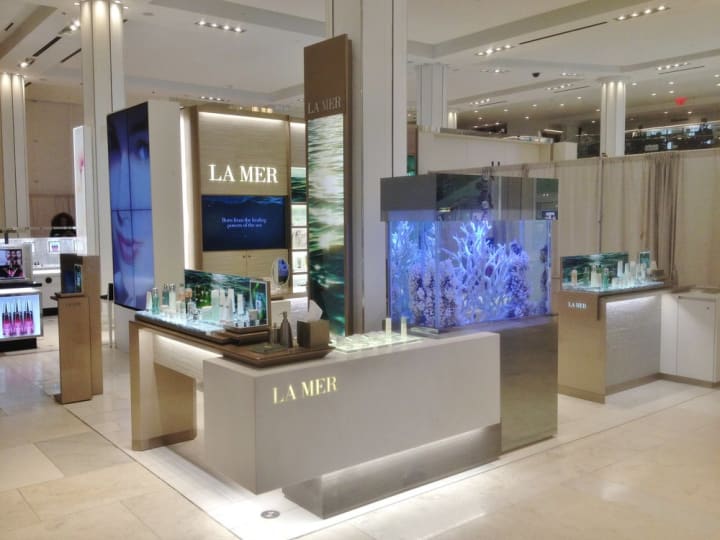 Everything from the marble floor, to the strategically organized Bobbi Brown face cream, and even the racks with only five Prada shirts hanging brings an opulence that only Neiman Marcus can achieve. I adore this store because they introduced me to a product line of facial cleanses and creams that has drastically improved my skin. The extraordinary Crème del La Mer, which at first I balked at due to the overwhelming price tag. After my first use of La Mer I quickly understood the reasoning for the cost because it truly revitalizes and brings the skin back to life. I am forever grateful to this store for introducing me to La Mer. My hope is for your experience to be the same as mine.
Let's cut to the chase, price tag. For right now do not worry about the price because I am going to give you tips on getting the product a lot cheaper, hint eBay. I will focus on the benefits this product brings and later tell you how you can try it out for free and get it cheaper. Let's move on to the La Mer cleanser that will change your life.
This was the product that was recommended for me to use when I was first introduced to La Mer and, my God, does it work. The cost for this is around $100 doll hairs. Just kidding, it's around $100 dollars but it lasts up to 8 months. You only need to pump it once and it will foam up to clean your skin gently. I love everything about this product. The smell is very light and organic, it is not strong. You start by foaming it up with your hands and then gently wash your face. I have very sensitive skin and this did not cause any reactions. In fact, it made my skin feel softer, reduced the redness, and got rid of my ACNE! If you are struggling with acne you should at least try the product. You don't have to spend a dime to try it. You can go to any Bloomingdales or Neiman Marcus and ask for a sample. But I am warning you, once you try it you will love it.
Also, I know COVID has many of us not wanting to go to the mall, so option two would be to purchase it on the La Mer website and if you hate it then you can return it and get a full refund. It does not matter if you used it or not. So remember anything that you get through the La Mer website, if you don't like it you can get a refund. Now lets move on to a few more products I would suggest you using.
The treatment lotion is a liquid lotion that is phenomenal on sensitive skin. The scent is not over bearing and it really leaves a fresh soft skin feel after you apply it. The price tag for this product is a little over $115 but again this should last you 6 months. If you can't afford it then just use the the cleansing gel and whatever lotion you want for your face. Though, I highly recommend you use this lotion. The best thing about this product is it's perfect for both dry or oily skin. Since it is a liquid lotion it gets absorbed quickly to help those with dry skin but because it is liquid it's not heavy like some face lotions can be. The product really helps to calm redness and hydrate your skin evenly. These are the two products I recommend but the next product in the La Mer line is what they are known for.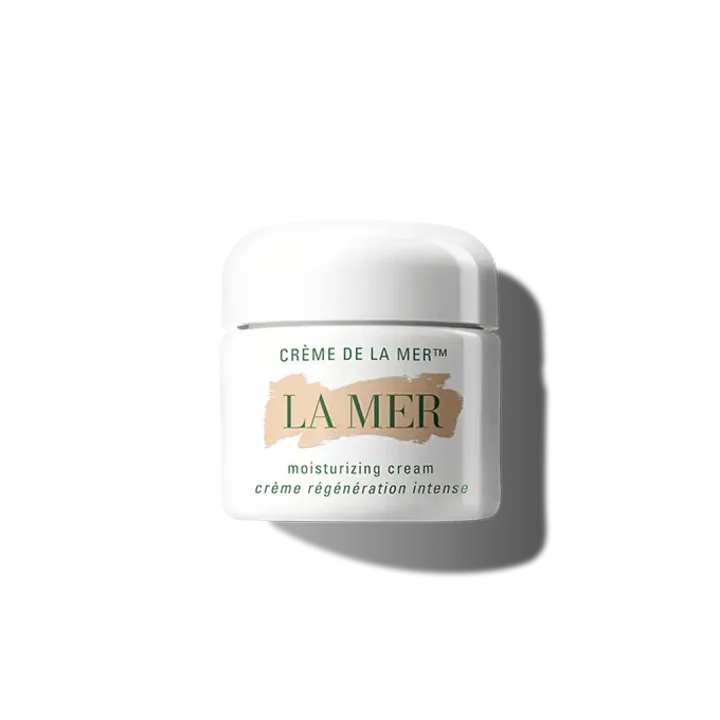 Creme De La Mer, that is the product that started this all. If you do some research on La Mer you will find out the back story of this product. Apparently, a scientist created this product after he got burned pretty badly. Legend has it, he went on to create La Mer which revitalized his skin from the burns. There is more to it but if you want to know the full story head over to their website! Okay so this bad boy over here is amazing but costs $350. I know, it costs more then a Playstation and an iPad. The cost is due to the miracle broth that takes 3 to 4 months to produce. The lotion is meant to hydrate your skin, help with diminishing wrinkles, and transform your skin to youthful appearance. But I am not telling you to buy it, in fact you really don't need to. But if you were ever wanting to get the lotion then there is one place you want to go.
eBay, I've gotten it for as much as $100. Of course, you may encounter a fake, which, has happened once to me and I instantly caught it, but generally speaking they are legitimate and I have been getting it from eBay for almost 5 years now. La Mer also has so many more products that are wonderful but if you really want to have clearer healthier skin. Just try it, I promise you will be very happy with the results. There is a reason why they charge so much money for their products because it works.