7 Things You Should Know About Cosmetology School
Starting Your Career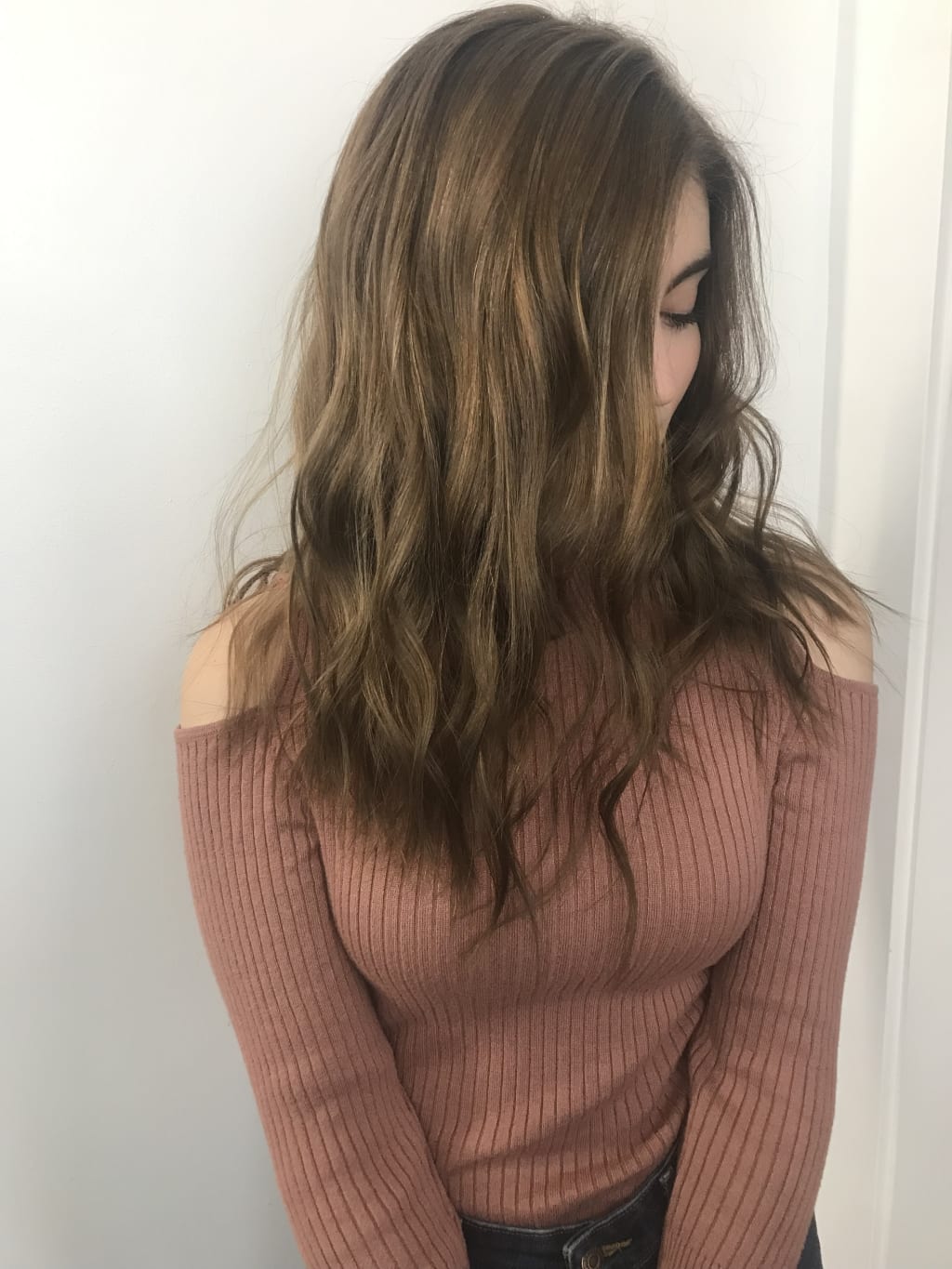 There are many things I didn't know when I entered the field of cosmetology. I thought it would be an easy thing to do. That I would go to school and get this amazing career that would be fun and relaxed. But for some, it's far from fun and relaxed. These points are some of the things that I questioned when I went to school and also see my students question (I'm and instructor at my local hair college). So for those who are thinking about a career in Cosmetology, here are 7 things to know before applying to cosmetology school.
1. It's Not Cheap
If you've ever looked into cosmetology school, you might have noticed the price. The price of how much it is can be determined by where you are currently living . For me, the price was a little over 20,000 dollars (scholarship and kit included). This was very hard for me, because I had to pay for it out of pocket. Most of the schools will accept financial aid. Talked to the owner about those things before signing up for that program.
2. Communication is Key
As a Hairstylist, communication goes one of two ways. The first is you need to understand what the client is saying. Most people don't know the terminology that you learn in school. You have to pick a part what they are saying, and apply that to what you know. If you don't listen, your clients will not come back. A lot of clients are scared to go to certain salons because one time a stylist they had didn't listen. So listen carefully, ask questions, and rephrase things your clients say. The second thing is during your appointment. Talk with them. Be their friend. You will get better responses if you try and talk to them. Sometimes they don't want to talk and that's okay too. Just read their body language and figure out how to communicate with them.
3. It's Itchy
Ladies and gentlemen. Boys and girls. Here's a news flash that I didn't know going into cosmetology school. Hair is SO ITCHY. If you do a lot of men's haircuts or woman's pixies, you will — if not already — find out that hair sticks in your clothing and shoes. It sticks to your skin, face, and everywhere in between. This is because the moment you connect the clippers with the clients hair, the hair that you cut is coming straight to you. It can be very unpleasant and not fun.
4. You Need Basic Anatomy/Chemistry
In almost all the state board tests, you will find a series of questions about the anatomy and chemistry. This is because you are touching another person's body, and mixing chemicals. Wither it be hair dye/bleach, callus removers for pedicures and manicures, or just plan cleaning supplies. You will come in contact with dandruff and medical infections. And you will need to know what to say to your client when that happens. Your schools will teach you what to say and how to approach it. But if you're squeamish or have a hard time with things that flake, ooze, or smell. This might not be the job for you.
5. Your Overall Health Comes into Play
This career can be taxing. Mentally, physically and emotionally. When you're in school, you are put into an environment where it's mostly girls. Girls are mean and ruthless. If you're not prepared for that, get ready. Cause it's hard. You also need to realize that if your going to school full time, you're there most likely 4-5 time a week, 9-5. That's hard on your bank account, on your body, and on yourself. Many schools do provide part time schooling, but this will also mean you will have more time in school. Lastly you are dealing with the public. You are customer service when they are mad. A lot of the time, you need to know how to calm them down without losing business and a client. Mentally and emotionally, it can wear you down.
6. You'll Use Marketing and Business Skills
Knowing how to draw a crowd to you business and learning to be your own boss is a lot of the time, how we earn money. There are corporations that many people go to. But many are looking for flexible hours and more money. Learning how to properly promote yourself is a good skill to have. Instagram, Facebook, and even Twitter are good ways of free advertising. Learning how to make business accounts with them. Having discounts and coupons are amazing and help you gain a good clientele. Reviews on google is also good. Find ways to make yourself known to everyone. If you don't, most likely you'll have a hard time.
7. It's Not for Everyone
Not everyone has the patience, and talent to be a good hairdresser. Many end up dropping out because it's too much pressure or too heavy. This is a great career and many thrive in this type of environment. But some people don't, and have a hard time with becoming successful. It's okay. That is not the end of the world. If you try it and it's not your niche, it's fine. You know have a skill that you can use on family. Find what's best for you. And you alone. No one else can make this decision for you. Try it, fail, and get back up. It's not the end of the world.
I hope these points where helpful. If you become a cosmetologist, welcome to the family. If it's not for you, that's great too! Never give up on finding something that makes you happy.