6 Myths Busted About Swimming With Eyelash Extensions
We have busted out all the myths regarding eyelash extension so you can enjoy swimming in the hot summer without any worry.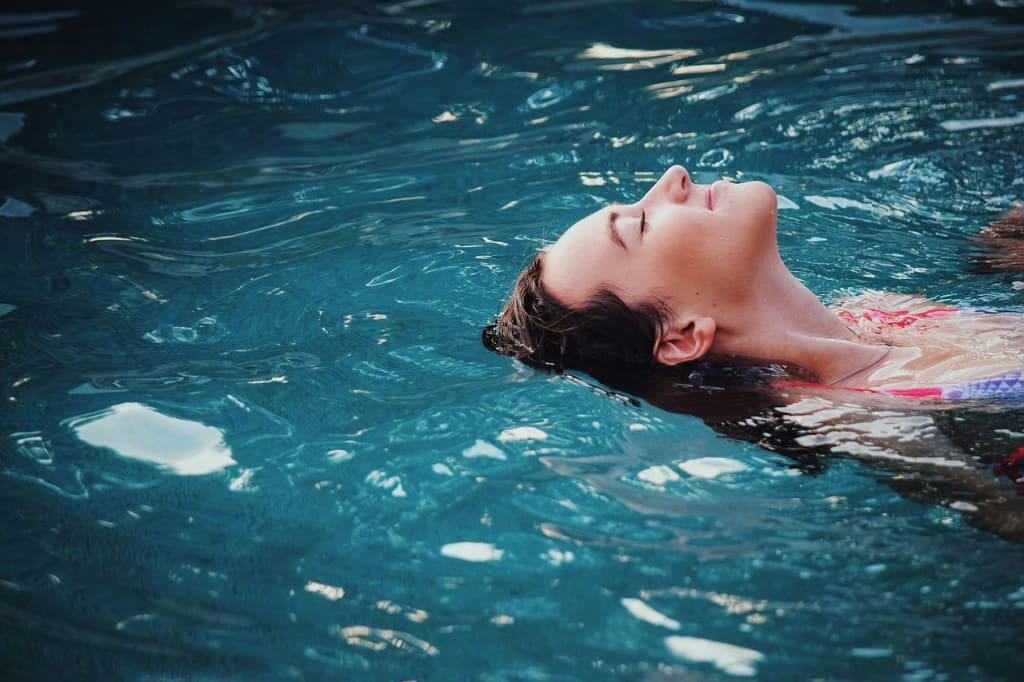 Eyelash extensions are favorite things for ladies who use makeup regularly. They give dreamy voluminous and fuller looks that allow us to ditch the entire eye makeup routine. Especially in summer, they are savior as many of us don't feel like putting on a full face of makeup.
But to keep them looking perfect and fluttery, you need to take care of your lashes. It's recommended to avoid wearing waterproof makeup on top of them. You should also skip certain activities shortly after getting lash extensions.
It's summer and pool season around the corner, and Swimming falls on that list. So let's know if it's the perfect time to set the record on a swimming pool with eyelash extensions or not.
Can you swim with lash extensions? How long should you wait?
You can absolutely swim with eyelash extension. Remember that saltwater and chlorine can affect the retention of lash extension, so we advise cleaning it immediately. Use an oil-free cleanser and brush your extension with a clean mascara wand. The only time you should be aware is you don't expose your lash extension to water if you just get them applied in the first 48 hours. After that, the adhesive used to apply is secure to allow you to get them wet. Ensure that you have steered clear of goggles or other equipment that might put your lashes at risk.
Now, we know that you can freely swim with lash extensions. So let's bust 6 myths about swimming with it.
Myths about lash extension while swimming
Myth 1: You can't take a dive in the pool or swim if you have lash extensions.
False: You can absolutely do swimming with lash extensions. Just keep in mind to give the first 24 hours to your extension to set before getting them wet.
Myth 2: While Swimming, waterproof mascara works the same as well as lash extensions.
False: Nope! Mascara, even waterproof mascaras, will likely smudge or run while swimming. Know what will not make you look like a raccoon while you enjoy your time doing splish splash? Lash extensions! Each extension is bonded directly to your natural lash. It keeps them in place and makes it easy for you to swim.
Myth 3: All lash extensions at Knoxville, TN, are swim-friendly.
True: Here, our professional eyelash extension stylist applies the proper amount of adhesive to cure bonds on your individual extension. So you are always good to take a dip in the pool. But if you're doing laps or splashing through waves, we advise you to throw on a pair of goggles to avoid extra friction to your extensions.
Myth 4: Saltwater or chlorine water is perfectly safe for my lashes.
False: Unfortunately, No. It's not advisable to spend too much time in the ocean or pool when it comes to your lashes. It is because salt can break the extension bond that causes it to detach from your natural lash prematurely. If you already have booked your ocean vacay, grab your goggles and give extra protection to your lashes.
Myth 5: your lashes won't look as fuller and voluminous after you go swimming.
False: They can look the same if you take care of them. Brushing through your lash extension with a clean mascara wand and following a normal care routine is always recommended by professionals after you hit the water. You clean and brush your hair after hitting the pool, right? It's the same for lash extensions. It will keep them looking their absolute best, especially when you take those memorable pictures on vacay saying cheese!
Myth 6: You don't need any special products for lash extensions when you are water-bound!
False: If you don't have any products, we advise you to have a couple of different goodies built specifically to keep your lashes stay for longer. Don't leave home without packing these products for your eyelash extensions from Knoxville. Know how you can apply makeup without ruining your lashes.
Which lash extensions product can help you?
Say goodbye to the many products you'll have to pack and hello to have more room for testimonials!
Lash Sealant: Add this product to your must-have list! Buy longer life sealants to lock your extensions in place for a longer time.
Lash Cleanser: Use an eyelash foaming cleanser that should be oil- and alcohol-free and contains the same pH balance as natural tears. It is suitable for those who have sensitive eyes too. Your lashes will always stay sparkling clean! If you're searching for a lash cleansing brush for your eyelash extensions, Knoxville has that, too!
Wrapping it up:
Easily relax this summer knowing that you can swim with your lash extensions, and they will stay the same. They can be your perfect poolside companion. Just like any relationship, it takes care to make it last. Just follow the lash care swimming practices mentioned above to make sure your lashes stay around for the long haul. We hope that we have solved all your false notions about getting eyelash extensions. Book your appointment now for eyelash extension at Knoxville, TN.