6 Must Try Korean Skincare Products
Want to find good skin care without breaking the bank?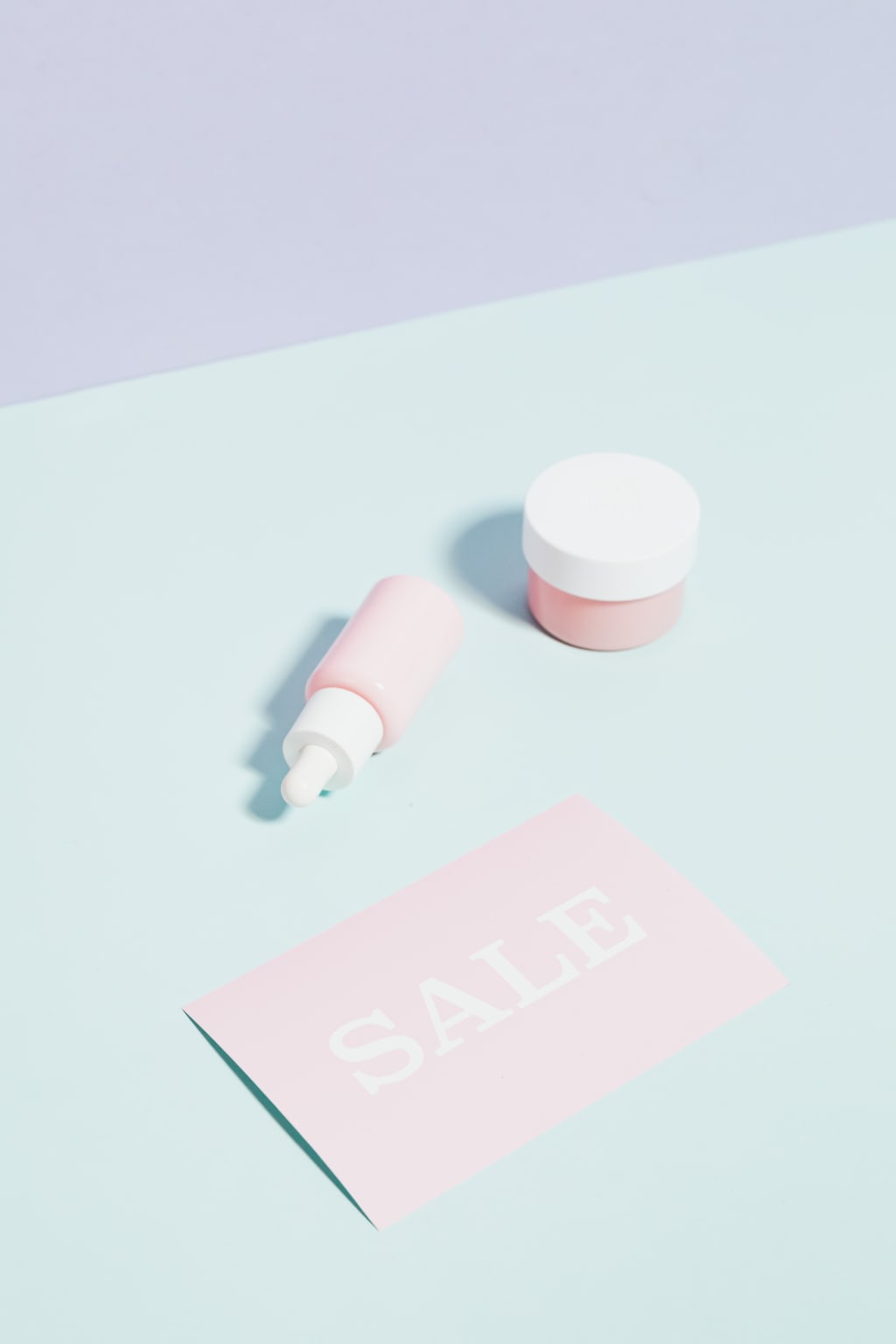 Korean beauty has experienced a surge of popularity in the past 10 years (arguably ever since BB creams became popular). I became interested in Korean skin care after finding out about it through several korean actresses social media. Many Korean skin care products, like Nooni's Marshmallow Whip Maker, have become popular through tiktok trends due to their cute design or innovative function. I am a long-time k-beauty connoisseur – I even worked in South Korea for two years – and I seek out products that don't irritate my skin and that make my skin care routine feel luxurious. Here are my top six skin care picks and where to find them.
NeoGen Real Fresh Foam Cleanser Green Tea ($19)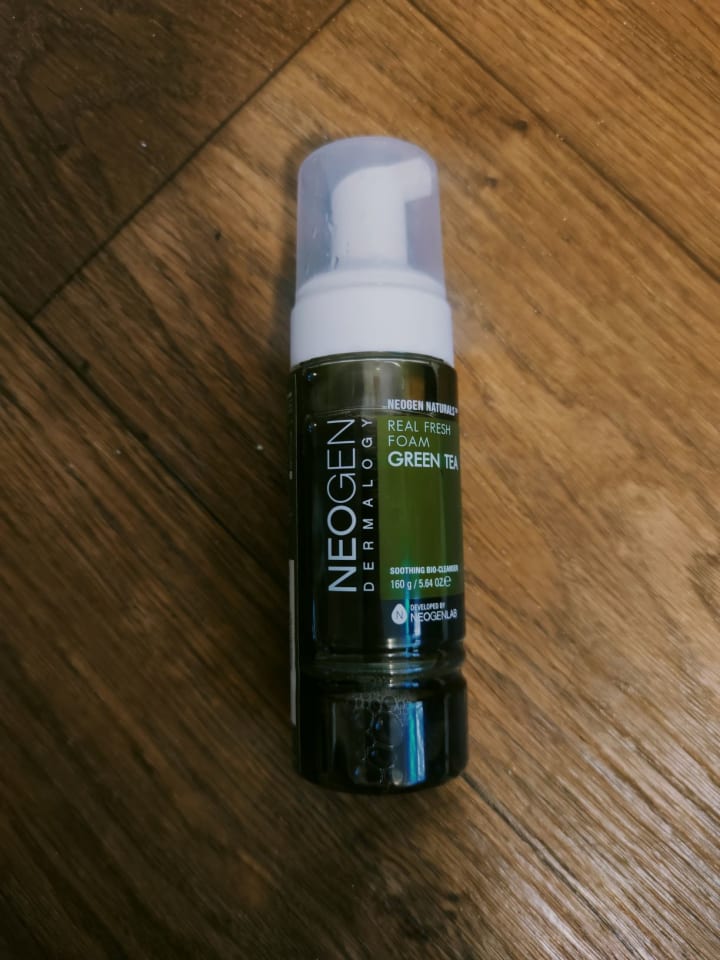 NeoGen is a Korean company which, according to its website, uses "biotechnology to enhance the benefits of natural ingredients." Marketed as "gentle and hydrating," this cleanser lives up to its name. Compared to other cleansers I have used in the past, I found this cleanser to be less harsh and drying. The cute and clever packaging includes real green tea leaves at the bottom. The cleanser comes out in a soft pillows of foam with a mild green tea smell. I recently rebought this cleanser for the second time and it has becoming a staple of my daily routine. The only downside is that the cleanser tends to run out quickly – so be careful with how much you use at one time.
Buy it from NeoGen directly or on Amazon.
Banila Co Clean It Zero Cleansing Balm ($19)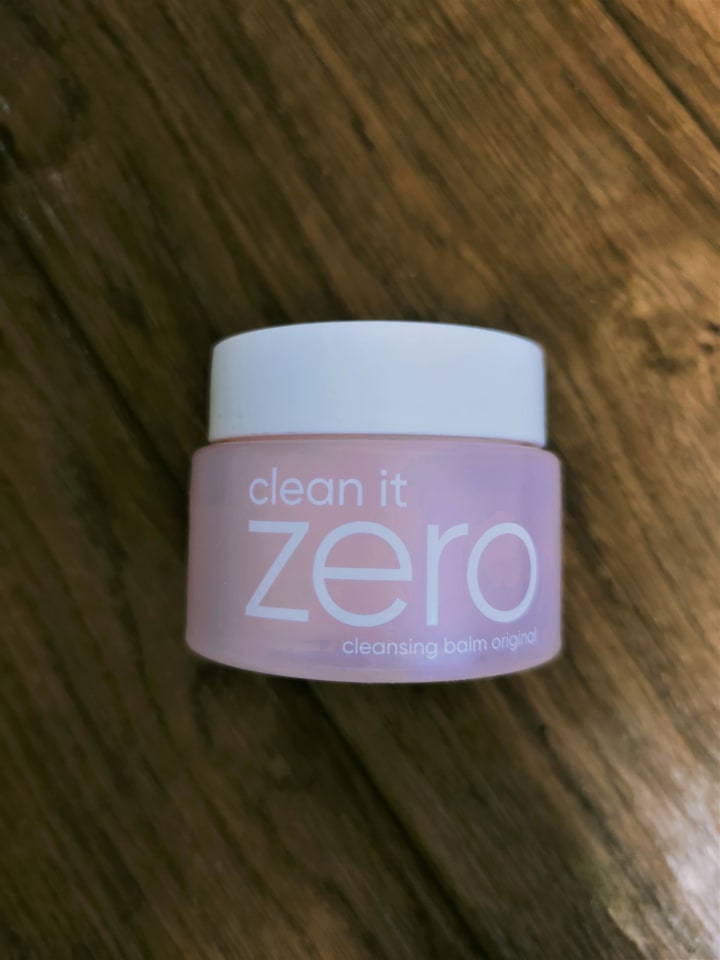 Made without parabins, alcohols and artificial coloring, this cleanser is gentle on my sensitive skin and is not overly drying. Ingredients like glycerin and centella asiatica extract ensure that it cleans your skin gently. I switched to this from micellar water because it was less harsh on my skin. The thick gel slowly melts away in you hands and leaves a light, soft smell. The entire bottle has lasted me over a year. Follow it with a water-based cleanser (like NeoGen's Green Tea Cleanser mentioned above) for best results.
Buy it from Banila Co or on Amazon.
Nature Republic Real Nature Sheet Masks (10 for $10)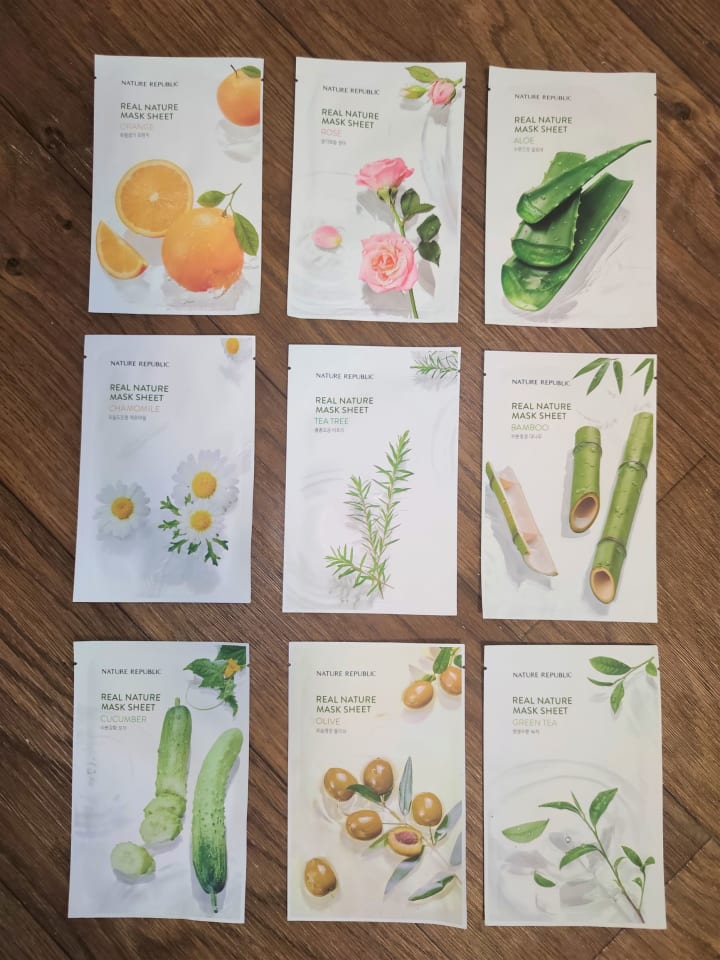 There is a lot I could tell you about Korean face masks. Along with Mediheal masks these Nature Republic masks are among my favorites. They frequently go on sale (for as little as $1 per mask!) and come in a variety of cute packages using natural extracts. I love to give these out as gifts to my friends because who doesn't love a face mask?
Find it currently on sale on Amazon for the price of 10/$10 or directly from Nature Republic for 15/$19.
Mediheal Face Masks – Tea Tree ($2 each)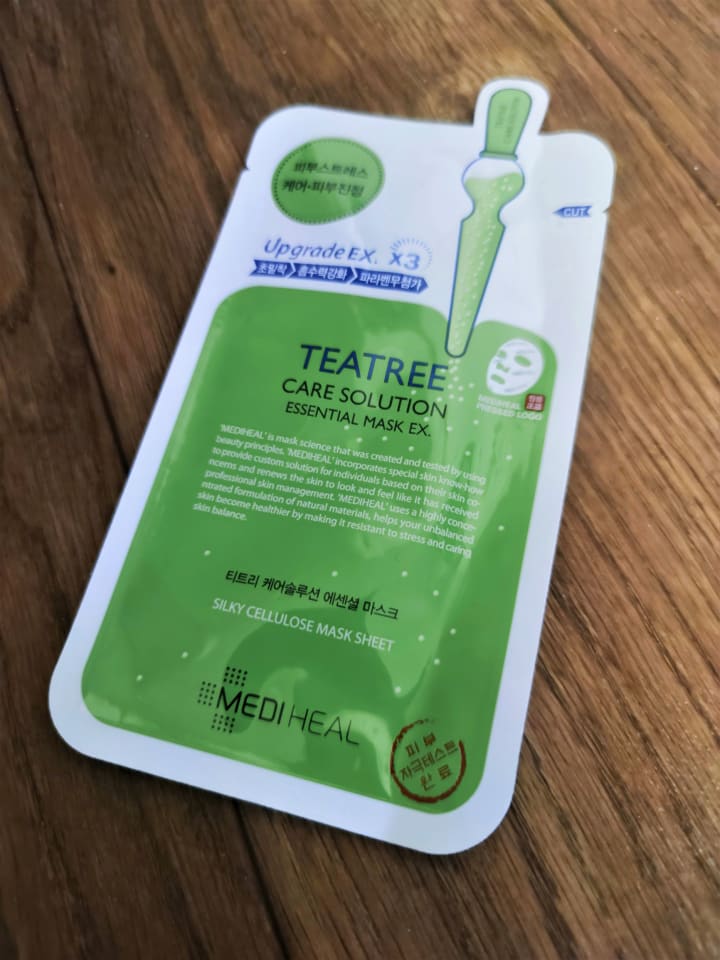 Mediheal masks are one of Korea's best selling masks and I can tell why. I would recommend the tea tree line for anyone suffering from acne like me and the N.M.F. Intensive Hydration mask for dry skin. The first time I met my manager in Korea she took me to a beauty store and bought me a pack of these as a welcome gift. I've been using them ever since. I noticed a significant decrease in outbreaks when using the tea tree variety.
Get it from Mediheal or Amazon.
Some other mask brands to check out are Innisfree and Ariul 7 days.
Laneige Lip Sleeping Mask ($22)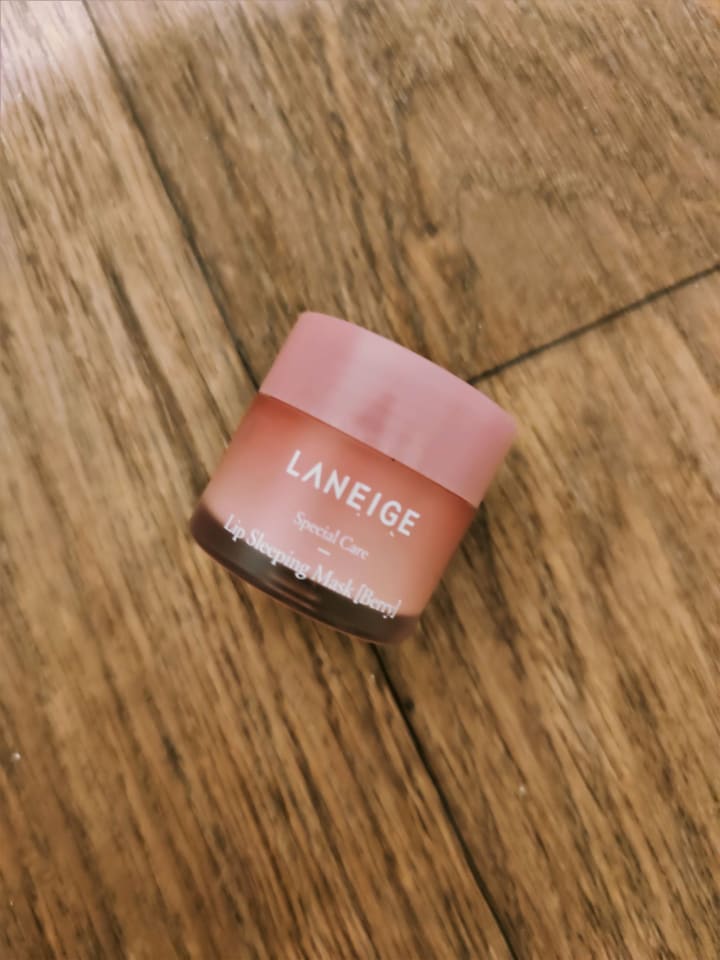 You may have seen this product on your time-line or as endorsed by Halsey. This lip mask not only smells amazing but hydrates your lips overnight using a combination of Vitamin C and antioxidants. I often use this mask in the morning before heading out for the day - it gives my lips a slight berry sheen. However, I would not recommend using it as a lip balm throughout the day as it will actually dry out your lips if overused.
Buy it on Laneige or on Amazon.
Laneige Glowly Skin Makeup Serum ($32)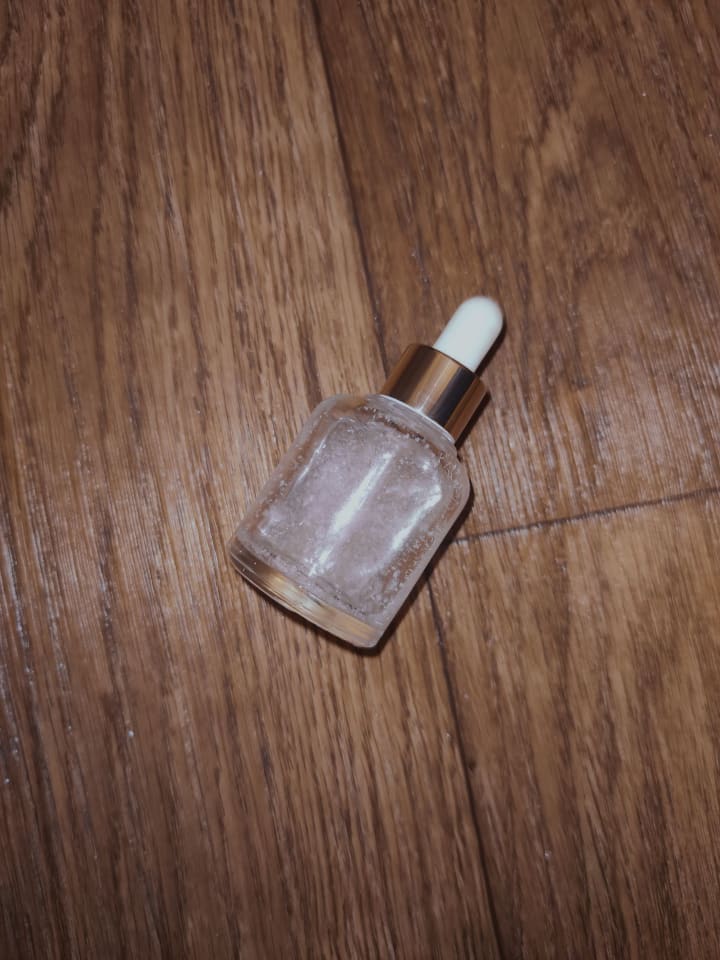 Another Laneige product - this shimmery glowly makeup serum adds a dewy finish to your skin. I pat it on before or after applying foundation. It has lasted me over a year as you only need a small amount. While it is an excellent primer, I cannot say that I see an improvement in my skin quality when I use this product and for that reason I would wait for it to go on sale before repurchasing.
Purchase it at Laneige or at Sephora.
skincare
I have worked abroad as an English teacher for the past 3 years. I worked in South Korea and in Laos.
Receive stories by Inina Kachelmeier in

your feed