5 Dark Lipsticks to Prepare You for Fall
Fall is nearly here!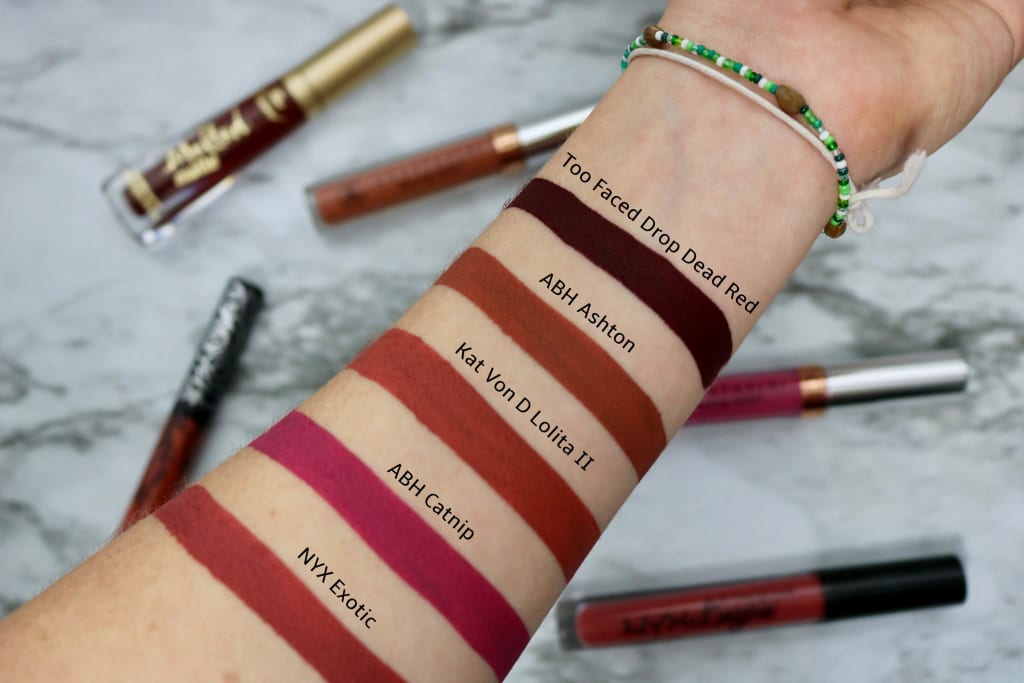 This is a list of my top 5 favorite lip colors to wear when Fall finally comes around, as well as two honorable mentions and a lip topper that pretty much compliments most of them as well.
Keep reading to learn why these are my faves!!
Too Faced Melted Matte in Drop Dead Red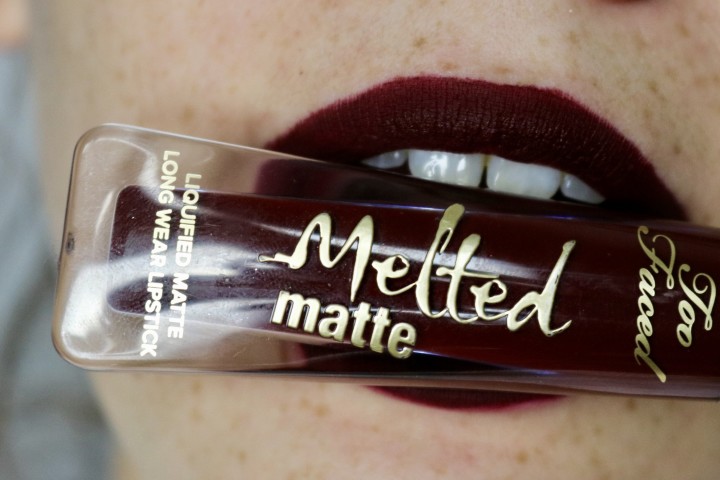 This is an incredibly dark maroon color that can almost come off as too overbearing when not worn correctly. I like to pair this with just a basic winged eyeliner and long lashes to make the lip color really pop, but not make my face look too crowded and distracted. Also because it is such a dark color, and I am so pale, doing an extravagant eye look with it just doesn't look good. Darker skin tones can definitely get away with this color and a beautiful matching eye look. I just can't.
I can't help but really enjoy this color, even though I do save it for special occasions since it is so dark
Tips for application: Use a liner, this one tends to feather. You will have to build up a couple layers to get it to its full intensity, otherwise, it is going to look more purple. Also, THIS ONE STAINS. Be prepared to wear the remnants for at least the whole day after your night out.
Anastasia Beverly Hills Liquid Lipstick in Ashton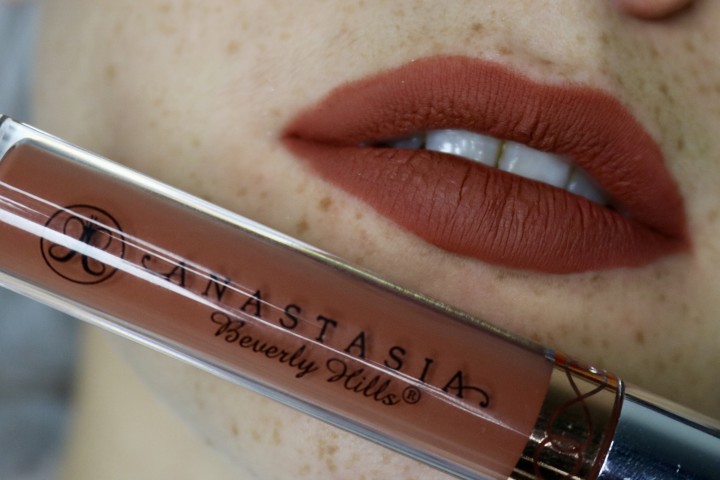 This shade is so pretty on literally every skin tone. It is still a very deep, dark shade, but is more brown toned than the Drop Dead Red. It can definitely be built up to become really dark or can be patted on with your finger to be a more subtle shade. I really enjoy wearing this in the fall because it is, what I call, a fall nude. It is a brown red that goes really well with basic looks as well as a full glam eye look, which is what's really nice about this color. It can be made the center of attention, but it can also be paired with an eye look and not be overbearing on the face.
Side note: ABH Liquid Lipsticks also DO NOT come off until you use a make up wipe or make up remover. Even with a Bite Lip wipe they still did not come off. These are guaranteed to last you all night.
Kat Von D Everlasting Liquid Lipstick in Lolita II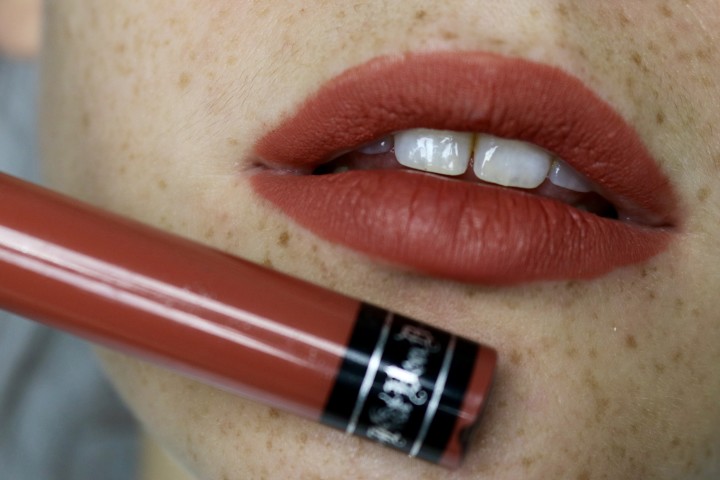 This is my absolute favorite to wear during the fall, and honestly any other time of the year. It is the most perfect orange nude that makes me so happy. I think it compliments my skin tone rather well and goes with a lot of the eye looks I like to wear constantly. The color is more orange than brown, which makes it very different from Ashton, but is just as wearable. I love to wear the orangey-red colors in ABH's Modern Renaissance and compliment it with this lip color pretty much year round. This is definitely a fall color, though, and will be worn accordingly this season. Be ready, Instagram.
Anastasia Beverly Hills Liquid Lipstick in Catnip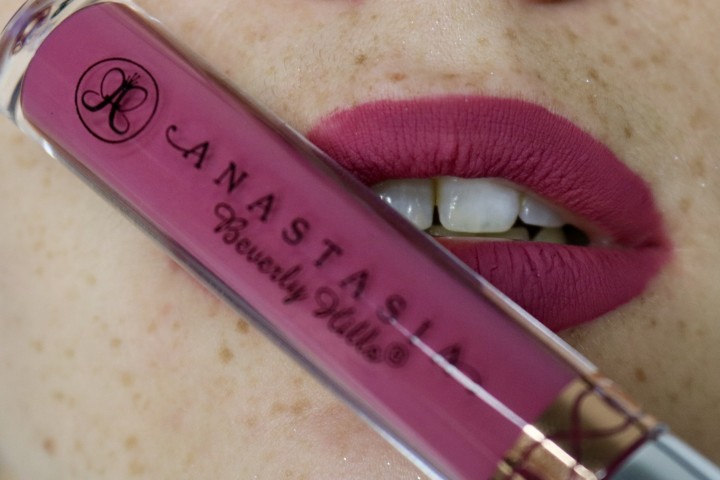 This is the lipstick of my magenta dreams. It is so pretty and something I have yet to have the courage to wear in public, but I cannot wait to now that fall is beginning. The color reminds me of a berry smoothie and is very reminiscent of the end of summer and the beginning of fall. I plan on wearing this color not only on my lips but also on my eyes as eyeliner this fall. It is already inspiring me to create so many eye looks with it, and I will probably end up wearing it more as eyeliner than as lipstick, to be completely honest.
NYX Lip Lingerie in Exotic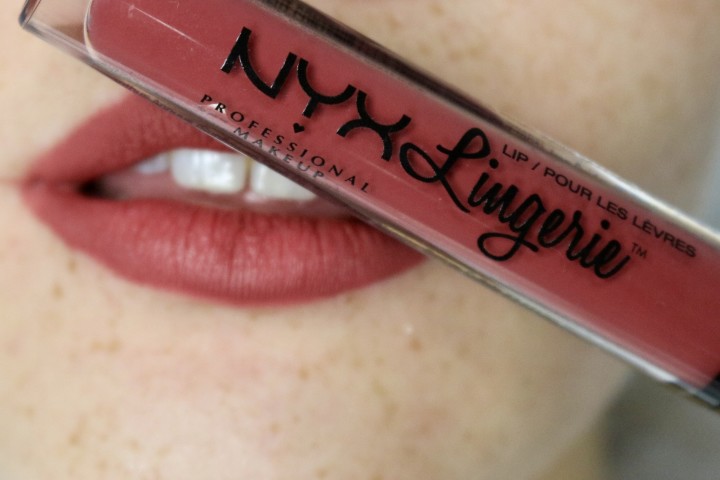 You know I had to include a drugstore fave of mine!! I originally bought this lip color because it was said to be a dupe for Jeffree Star's Gemini, and it does seem to be so online. I do not own Gemini so I cannot vouch for how much of a dupe it really is, but as a color on its own, it is incredibly beautiful. It is the reddest shade of all of the 5 I have mentioned and is incredibly beautiful for this time of year. Especially the awkward transition from summer to fall. It is dark enough to be sultry and beautiful, but light enough to wear in the summer as well. I cannot begin to tell you the amount of use I get from this color and Lolita II as well. Both are my go-to shades this fall and will not leave my vanity until Winter rolls around. Even then, they will continue to make appearances until spring. The burnt red in this color really makes it stand out from the other four I have already mentioned and makes it very suitable for those who don't enjoy the orange/browns that most companies release this time of year.
NYX Velvet Matte in Soft Femme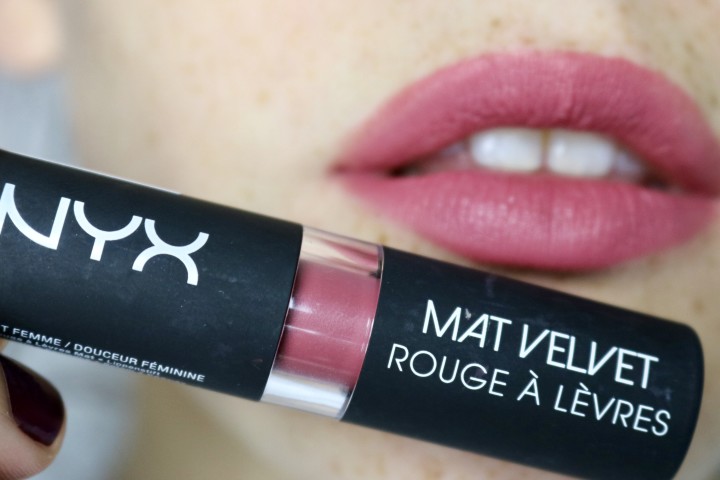 Honorable Mention 1.
This color is so light and fluffy that it's perfect for a daytime fall look. Then to amp up the look for a night out, upgrade to Exotic or Ashton to really enhance the look.
Wet N' Wild Liquid Catsuit in Give Me Mocha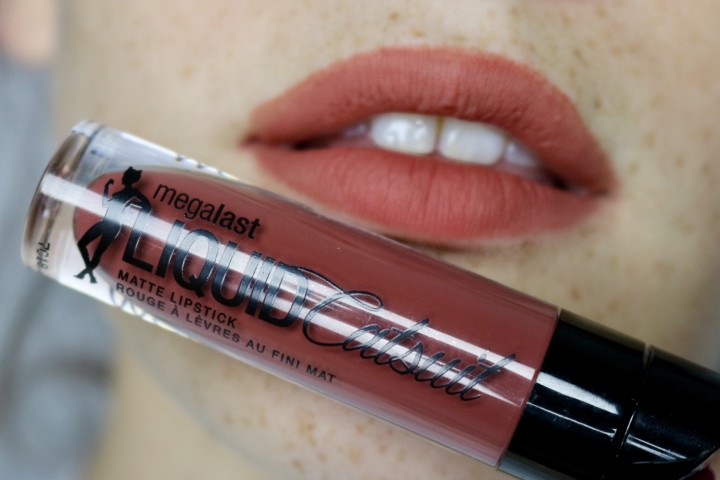 Honorable Mention 2.
I would consider this a near dupe for Lolita II which is my favorite of the five, so of course, I had to include Give Me Mocha in the honorable mentions!! This one almost wears as a lip stain and I really appreciate that as well. It's not heavy and gunky on the lips like a lot of liquid lipsticks can be.
Bite Beauty's Crème Lip Gloss in Rose Pearl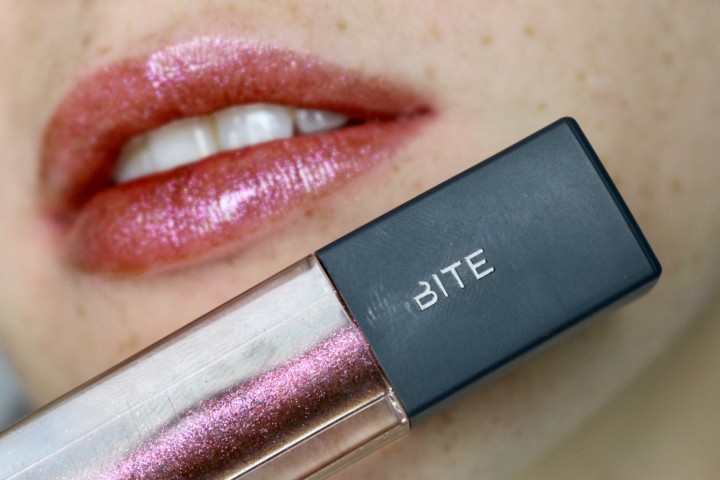 Finally, my favorite way to amp up any lip color. Oh my gosh, I cannot get over how beautiful these lip glosses are. I'm not sure if they are still for sale, but they are truly stunning and look amazing alone or as a lip topper. I definitely recommend them to anyone who loves glitter.
Thanks for reading and let me know what your favorite fall shades are! These were all matte lips, so I'd love to hear of some satin and gloss options as well. Let's chat about it on Instagram (@kennedyyyrosee)! I will have posted the arm swatch picture, so go ahead and leave me a comment on what you thought or some of your own recommendations!
Lots of love,
Ken
product review