5 Beauty Tips You Need to Add to Your Routine
Stay beautiful, babes.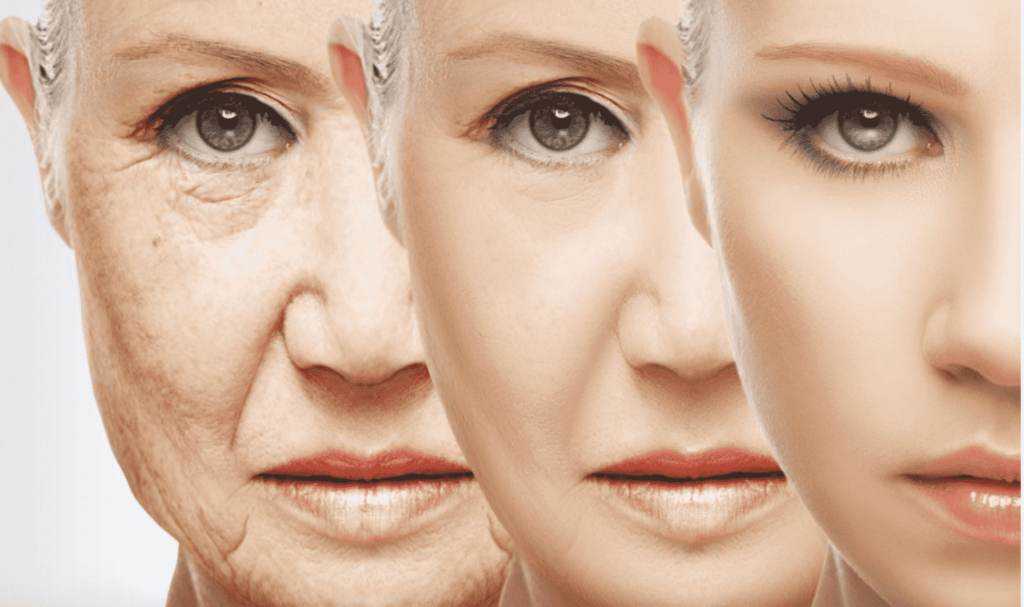 Crinkle-ville. No one wants to live there, and around 30, you realize it's time to up your game...
But, how do you decide what's really going to make a lasting impact on your skin, and enhance elasticity? Ah, it's me. Let me help you out, fam.
First of all, I've seen beautiful people ruin their genes, and I've seen some humble-looking people make a great comeback... What? I have.
And, to be honest, I wasn't taking care of my genes for a while, either (let's just not)...
Anyways... We've all been there. We've all been the 16 year old, begging our mom to sign the tanning form for prom (hash tag, I really want to lose three pounds), and we've all been 21 year old with makeup on at the beach, because Asher is going to be there (hash tag, waste of time).
And, somewhere in between treating our own skin like shit, we blame the sun, our genes, and everything in between.
I'll admit it. My beauty routine used to be insane. I gave in to the daily, heavy makeup, and the 15-step skincare process, and I bought all the expensive creams. What I can tell you from my personal experience in truly clearing my skin and enhancing elasticity in my face naturally is... (drum roll)
...less is more.
Less products, more knowledge. Acknowledge the simplicity of health and beauty.
Simplicity is key, dolls. Your skin needs to breathe. It's so simple, yet anytime we have a skin problem, we cover it. And, anytime we want to increase collagen or remove fine lines, we run straight to the hyper-stimulant treatments, completely ignoring healthy and "holistic" remedies like they are the actual plague.
And, just like weight loss, the faster it works, the faster it disappears, leaving you with yet another expensive beauty habit that depletes your bank account, and strips away your natural beauty.
Your skin? It loves freedom. Your skin? It loves nature. It loves water. It loves air. It loves to be hydrated. It loves to soak up minerals and nutrients, which also come from natural sunlight.
Your body? It is basically your face stretched out over your body. I know—But, how else can I say that and have you actually get it? My point is, we absorb everything. Our face. Our skin. Our minds.
Now, before you think I'm approving oiling in the sun, I said, "natural sunlight." 20 minutes of natural sunlight, with zero products or chemicals on your body, is actually very healthy for your skin (and mood). Anything more than that, and yes—a high quality SPF should be applied, or you should just get out of direct sunlight.
The biggest skin tip that I realized around 25 is that our SPF isn't always helping us. It could actually be hurting your skin, clogging it, creating scars... EVEN if it comes HIGHLY recommended. The truth is, your SPF is either wrinkling (burning those chemicals into your face), or protecting (hydrating and shielding).
But, I had to say this before we get into my first beauty tip, because SPF does not block the sun. I know. But, it's true. It supposed to reduce the amount of UV exposure. Translation? You are catching sun when you're in the sun. Period. The sun is either catching your skin's natural ability to absorb vitamin D and block damaging UV rays, or it's catching the chemicals you rubbed onto your body.
And to be completely frank, vitamin D is essential to your chemical and hormonal balance. That's why in the winter, we don't feel as vibrant.
So, back to my original statement... Is sun ruining your face? Not really. But, are the products you use every day ruining your face? Most likely, which brings me to my top five beauty tips for anti-aging and overall, stress-free wellness.
1. Light Therapy
There's an array of light therapy treatments offered at most spas and beauty salons, that not only boost collagen, but enhance skin complexion. They are also amazingly therapeutic and relaxing.
(Check out my Red Light Therapy post after this one to get the full scoop)
This beauty tip also involves 20 minutes of natural sunlight. Again, I opened this blog post with the math, because I know every article tells you to hide from the sun, and wear chemicals on your face, but... it's aging you.
It is.
Not having healthy exposure to sunlight, and then applying massive amounts of chemicals on your skin and standing in direct sunlight, is like asking the sun to only shine on you (hash tag, I'm a star).
You might as well have an actual bullseye on your back, as you are now an actual sun magnet lathered in chemicals.
"When your skin is exposed to sunlight, it makes vitamin D from cholesterol. The sun's ultraviolet B (UVB) rays hit cholesterol in the skin cells, providing the energy for vitamin D synthesis to occur."—Healthline.com ("How to Safely Get Vitamin D From Sunlight")
For me, it's simple. Less is more, with everything. And, as long as you don't overexpose yourself to sunlight, you will receive a healthy dose of (much needed) natural vitamin D.
Those skin cancer myths? Come from *over*exposure to sunlight (laying out all day), and the chemicals commonly found in most sunscreens on the market.
Really think about that. If you just put your SPF in the sun, what happens? It heats up, and starts activating those chemicals in the lotion. Do you really want them activating while it's on your skin? Me neither.
Beauty Tip #1: Get a healthy dos of sunlight, don't put anything on your skin that you can't pronounce, and invest in a proper mineral zinc SPF
Products: Always Wear A Real SPF. Look for minerals, coconut oil, and zinc oxide. I love Coola Cucumber Mineral for your face during the day (it's really light, so you can wear it under makeup). For the beach, I love Pacifica Spray Natural Mineral Sunscreen, Coconut Probiotic, 50 Sport.
Recommendation: Natural sunlight for 20 minutes a day, and light therapy for 15 minutes, and two times a week, for anti-aging. If you DO hit the beach, have fun—but, sunglasses, a hat, an umbrella, and organic SPF are an absolutely must for balanced sun exposure
2. Vitamin E
I should stop here, because this is the only tip you need for aging.
Lather, bitches, lather... with? Vitamin E.
Go ahead. Go ask any beauty specialist, or any woman over 50 that looks amazing, and I guarantee (if it's not botox), it's vitamin E.
In Europe, they literally crack open vitamin E capsules, and put it on their faces before bed. Why? Vitamin E is an actual superfood for your face.
Anti-aging, ant-inflammatory, anti-bacterial... The list literally goes on, and honestly, you'd leave if I kept going.
So, to sum it up, vitamin E to the beauty world is, basically, coconut oil to the trendy world.
It. Solves. Everything.
Beauty Tip #1: Vitamin E night cream at night, and especially after sun exposure.
Recommendation: Use Vitamin E moisturizing cream every night. Product: Jason; Vitamin E (25,000 IU) Moisturizing Cream, Age Renewal—*Bonus*, it's also made with avocado oil.
3. Hydration Nation
Let's chat... sodium and artificial sugar. Don't leave yet. I'm not taking your entire candy bag away; I'm just throwing down a beauty tip that, honestly, changed my skin.
In the dieting world, we're so busy counting calories, that we forget to look at... well, everything else. I've come to realize that whatever diet you're on is exactly what you'll be looking for, in any product you pick up.
Low carb diet? You're going after carbs. You'll check out the calories, look at the protein, and peak at the fat. Facts. In that exact order, too. The problem? Artificial salts and sugars are part of the game, no matter what diet you're on, and the worst part? They inflame...
...everything.
They inflame your skin from within, giving you a puffy look while dehydrating your organs simultaneously.
What good is a hydro-facial if you head out to lunch, and eat a steak with 1200 milligrams of sodium right after? This is an actual beauty fact, babes... I know, I don't like it either. But, high sodium in your blood stream dehydrates you.
Next time you're in, ask your facial specialist. Not only will she recommend amazing products for your skin-type but, I guarantee her diet GOES with her skincare routine, and she will recommend for you to do the same.
Conclusion? You're not aging; you're dehydrated. The good news? It's all reversible. Yes, reversible. You can naturally reverse this process. So, stay hydrated by eating hydrating foods.
Sure, have the pizza, and order the cheesecake... but, just remember, real is always best. Real foods. Real ingredients. In your products, and also, in your meal plan.
Real will enhance the beauty within you. I know, poetic af. Someone sign me.
Beauty Tip #3: If you wouldn't put it on your face, it probably shouldn't go into your body. I know it's a weird way to say that, but, think about it... Really... think... about it...(disappears into bush like Homer Simpson).
Recommendation: Eat super foods to hydrate your skin from within.
Products: Start including these foods into your diet, and looking for them in your products (think: face wash, body lotion, etc.): olive oil, avocado, turmeric powder, nectarines, walnuts, sweet potatoes, red pepper, high-Omega wild organic fish (salmon), green tea, dark chocolate, sunflower seeds, and tomatoes.
4. Start Using Mineral Make Up
Minerals. Minerals. Minerals.
I can't stress this enough. Lightweight minerals. That's it.
I remember learning about makeup (a.k.a., the best day of my life) and it was always: "enhance." Never: "change."
But, it's like a moth to flame, is it not? There's glitter, there are diamonds, there's HD powder and lip venom. It's exciting af. And, it's the best part about being a girl:
Being... GLAM.
So, as a glamorous, magical, unicorn myself, I feel that. I do. But, your everyday look? It should be you. All you.
You. YOUR face.
It should enhance your natural beauty, while protecting and hydrating your skin. When it comes to daily makeup, I am a big fan of just highlighting your best feature—YOUR best feature.
The truth is, we shouldn't have the same "makeup look," or be painting our faces to look the same as everyone else. Don't get me wrong... I'm all about confidence, doing what works for you, and doing things that make you beautiful. But, I believe we're all beautifully unique.
I also know that being confident is the sexiest quality a woman can have (hash tag, it's me).
So? Let your nose be bigger, let your lips be smaller, let your jaw hit people in the face (hash tag, it really is me, though)... and instead of hiding it, embrace it, because all of these features make YOU you.
Think about inspiration in general... "Love his jacket. Love her hairstyle. Love that eye shadow." It'd be pretty boring if we all wore or did the same thing.
Honestly, to sum this up... it's like your friend with the small boobs, and your friend with the big boobs. Both are equally beautiful in their OWN way. So, embrace that shit, boo, and let people see... YOU.
Beauty Tip #4: Find a makeup routine that doesn't stress you out. In all seriousness, it's not about *not* wearing makeup, or wearing a ton of makeup, or competing. It's literally about how YOU feel. How your skin feels. It's all about finding a simple, healthy makeup routine that's good for YOUR skin. A routine that helps enhance your natural beauty, and of course, gives you that little pep in your step, and boost in confidence, to start your day.
Recommendation: When it comes to your daily makeup routine, it's all about the quick highlight. That's why brows, lips, botox, and lashes have been in since women decided they wanted to shake their ass in feathers, and drink alcohol... What? Anyone? 1920s flapper joke, for all my beauty history buffs.
Anyways, the focus should be on the features that frame your face, to find your personal "face framer" (Is that a word?).
Example: Do you have amazing cheek bones? I don't. Go be a model somewhere else. Do you have amazing eyebrows? That's your center piece. Lashes? Mascara is your new bestie. Lips? Keep that gloss popping, girl.
In a world where we can pay to all look the same, just embrace your natural face. Highlight your best quality, and go enjoy your day.
Products: It depends on your look and skin routine, but, most beauty palaces will carry, like, the best of the best quality products. So, definitely ask next time you get a massage or facial. But, here's a few personal products I use that are light, affordable, and pretty easy to find:
Daytime Makeup: I'm a lash/lip girl so I stick to that:
Coola Cucumber SPF moisturizer
Nars Climax Mascara (or) L'Oreal Original Voluminous Mascara
Rimmel Epic Lip Liner—This is my OG, like Webster days lip liner
Victoria Secret, Minty Shine Lip Gloss (kiss ya later)
Lashes, lips, SPF, done.
Nighttime Makeup: I'll add:
CC Tarte (under eyes) to brighten
Physicians Formula Mineral Wear, Talc-Free, Press Powder (brushed over my Coola SPF)
Hoola Bronzer (for cheeks only)
MAC blonde eyebrow pencil—for touch ups, not drawing (enhance, never draw them)
And, (here comes my guilty pleasure)—Chanel: Les 4 Ombres Eyeshadow Palette. The actual fucking best. $64 retail, and it's worth every penny. The only shadow you need for a night out/ smokey eye
GLAM: Before I move on, if it's glam time, hire the professionals. I'm being serious. No one can enhance your face better than a professional makeup artist. And they are also WORTH every penny (hash tag, wink, clink, love my beauty industry BBs).
5. When In Doubt, Face Mask
Mambo numba fiveee... I'm actually about to be your favorite person eva, and yes, you can find in the tub, bottle full of bub, mama I got that face mask, if you're into gettin'... loved.
What? Face mask is actual love people, and "find me in a face mask" is my now my new hashtag.
I'm actually pairing these two items together, because these wouldn't be "beauty tips" without them, and my typing fingers need an actual espresso, so let's skip the formality on this last one, and I'll just tell you...
Product #1: Shea Moisture: Coconut And Hibiscus Mud Face Mask Packet (stopppp... So much love for this one....find this at Target but it belongs in a golden bottle at Tiffany's). I was genuinely confused after using it. Completely. Polished. Radiant. Skin. So, amazing. You will love it too much, too.
Product #2: Rose Quartz Crystal Face Roller, to de-puff and circulate collagen... I mean, do this while you do anything. It's so easy to use. You legit just roll it on your face wheneva, and once you get your little system down, you'll be happy you started including it. It truly helps with lines on your face, and it's also amazing after a night of drinks.
Alright, that's a wrap for today. If you are loving the blog, you'll love my podcast. It's basically daily wisdom from your fav spirit animal, motivation, health tips, and all things moi.
Check me out on Apple Podcast app, (or) Spotify app! Just search: Chelsea Swift - scroll down (we're not there yet fam, #1 takes time, #winkclink, so scroll... keep going) and click on "The Weekly Podcast" to listen and subscribe. Listen here.