10 Products That Will Give You a Facelift (Without Surgery)
Love Botox, but hate the needle? Check out these products that will give you a facelift without scary needles.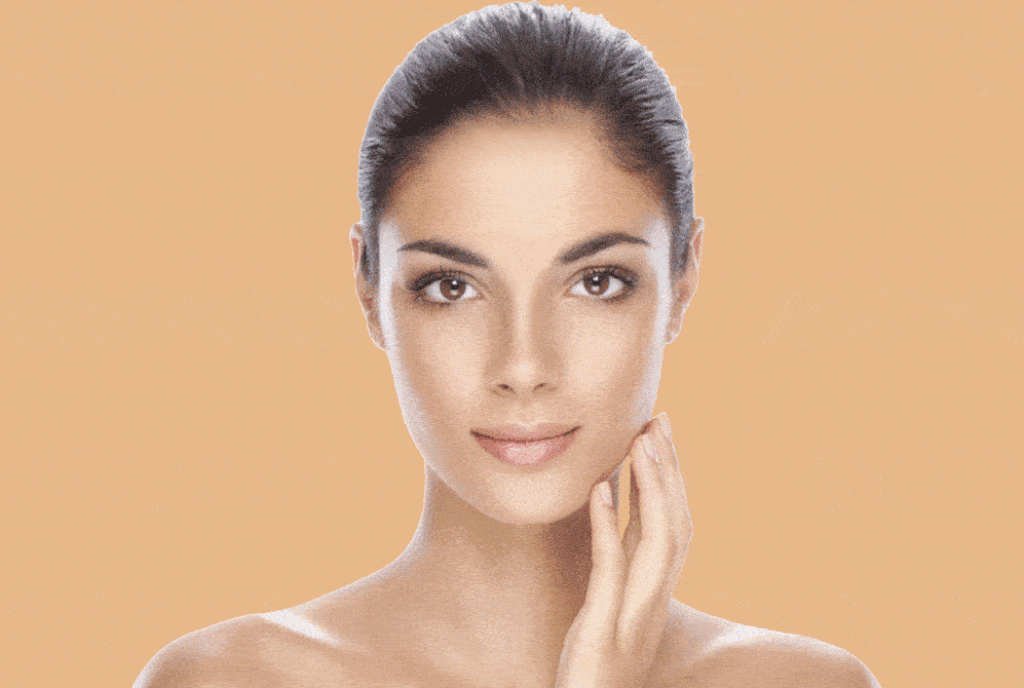 Aging is something that everyone will eventually have to embrace, even if they don't want to. We all will get wrinkles, will get saggy, and at times, won't quite look as well-rested as we ought to. It happens, but science has become amazingly adept at delaying the effects of aging.
Even if you know how to protect yourself from the sun, reap all the benefits of infared sauna, and avoid all the most toxic makeup ingredients, you will have wrinkles eventually.
Most of the time, people who want to fight off aging will hit Botox or get a facelift—but ouch! Both options will hurt your wallet and your face. That's why it's often better to get products that will give you a face lift instead... like the ones below!
Origins is one of those brands that is extremely underrated. This all-organic cosmetic company is known for using rich botanicals and adding spa-like qualities to their products.
The Plantscription Lifting Concentrate Serum is one of their top products that will give you a facelift without the needles, stitches, or several thousand-dollar medical bill. Just apply a thin layer of it on your face in upward strokes, and you'll enjoy a nice tightening effect.
Peter Thomas Roth is one of the hottest names among Instagram models, and it's easy to see why. The company's skincare lines are epic, especially when it comes to anti-aging properties.
Their Instant Firmx lotion one of the most vitamin-packed lotions that will give you a facelift. It's got vitamin C, B5, and retinol palmitate to make sure that your skin looks as fresh and as youthful as possible.
Perhaps two of the most heavily-hit places that people start to see sagging are their faces and neck. That's why there are so many products that will give you a facelift—or facelift-like effects—on store shelves.
Clinique is one of the most esteemed brands when it comes to the science behind their products. Their Lift and Contour Serum has been noted for its immediate and pronounced tightening effect. If you have severely aging skin, this is the best one to try out.
Did you know that Japanese women spend the most time and money on skincare? It's true. Shiseido is one of the top skincare companies from Japan, and their conturing serum definitely stands as a testament to their high quality work.
Along with helping get rid of dead skin, this anti-aging skincare product is known for extremely moisturizing contouring and lifting. In other words, it'll turn back the sands of time pretty quickly .
If you're looking for more exotic products that will give you a facelift, then check out Juara's wares. This nice little serum offers up a fresh dose of hyaluronic acid, algae, and goji berry extract to help firm and plump up skin.
This serum is known for having a very high concentration of antioxidants that help reduce aging and wrinkling caused by free radicals. Fans of oil-free moisturizing serums with a serious punch will love this.
Though the brand may be relatively new compared to Origins or Clinique, Dr. Barbara Sturm's earned a seriously loyal following thanks to the anti-aging skincare products they make. Everything is clinically tested and is science-backed to help nourish and firm aging skin.
If you're looking for beauty products that will give you a facelift on a molecular level, check out Dr. Barbara Sturm's Hyaluronic Serum. It works immediately and does wonders for all skin types.
Vernal Skincare currently has one of the most popular products that will give you a facelift in a pinch. Their Hyaluronic Serum has been a bestseller on Amazon due to its high concentration of nutrients and youth-boosting goodies.
Hyaluronic Acid, also known as HLA, has become a favorite among anti-aging professionals due to its tightening and moisturizing qualities. Just add this to your moisturizing routine, and you'll get a healthier glow in a pinch.
Another doctor-approved product you might want to take a look at is Perricone MD's OVM Serum. Retinol has become a mainstay among dermatology circles because of its excellent skin-boosting traits.
The tightening aspect of this serum is actually given by egg whites. Retinol's free radical fighting effects add an extra pop of power to this firming serum. Around 88 percent of all people notice visible improvement in wrinkles and fine lines after four weeks of use.
Black pine is one of the newest "miracle ingredients" dermatologists have discovered when it comes to anti-aging, firming, and tightening skin. Korres is one of the first companies to use black pine to create products that will give you a facelift.
Just a couple of drops will be enough to revitalize your skin, help clear away dullness, and also give you a tighter visage.
What if you could have your skin reflect the bright and sunny person you really are? That's the concept behind Ole Henriksen's Truth Serum. This brightening serum is filled with Vitamin C and collagen—two serious skin quality boosting ingredients.
If you're looking for brighter skin that also looks dewy as can be, this is your best bet.
Stem cells are the cells in our body with the ability to regenerate, so to a point, it's easy to see why there are products that will give you a facelift that use them. Lancer's unique formula uses stem cells to lift, firm, and moisturize your skin.
It's really hard to find products that will give you a face lift that are so unique, so revolutionary, that they require a patent. However, DermalQuench managed to create one of them!
Ultra-hydrating moisturizers meet an ultra-intense wrinkle cream in this goodie. The end result is a treatment that is clinically proven to work at both hydrating and reducing fine lines.
product review

Sasha Konikovo
Born in the Ukraine and currently a citizen of New York City, Sasha Konikovo has become obsessed with makeup, fashion, and anything that keeps her svelte figure looking sharp. She hopes to marry a billionaire and have a lifestyle like Paris Hilton soon enough.
See all posts by Sasha Konikovo →