Your Upcoming Music Career
Easy Tips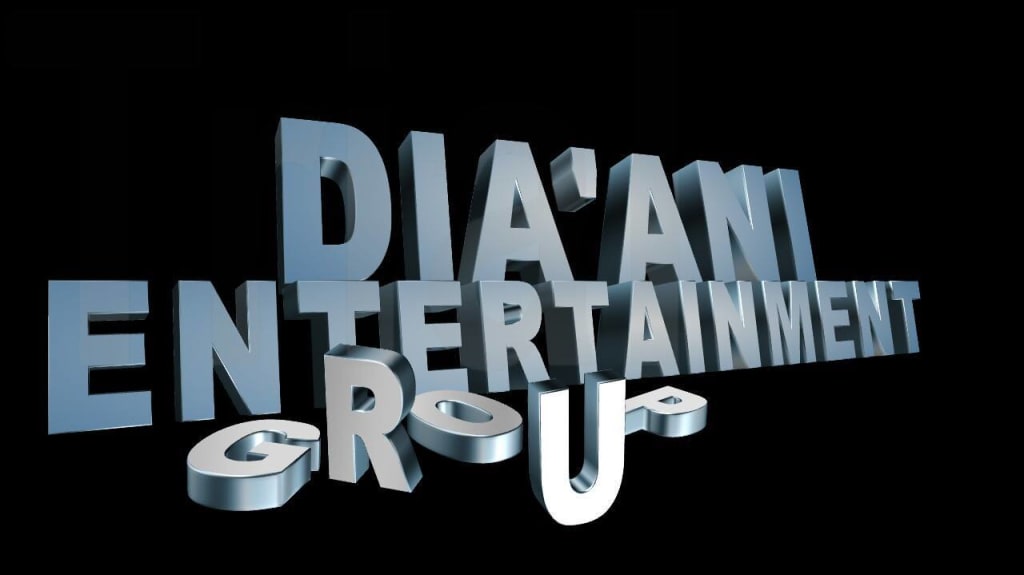 Article by Dia'ani Media, which is a Dia'ani Entertainment Group company under the Dia'ani Franchise. Visit our website via: diaani.solutions
So you've been dreaming of a music career? Do you fantasize about seeing yourself on stage or the big screen every single time you see a celebrity perform or see the latest music videos? Great! The #1 Tip to keep close to your heart is to always remember to never let anyone convince you that you're just a "dreamer". There is a huge difference between "dreaming" and "daydreaming" that only those with true passion fully understand. I do mean the "dreams" you have while awake of course and those are nothing less than your passion creating a mental vision, or blueprint for you to follow. It's called manifestation. Pay special attention to every detail!
Let's dive into the other tips!
Tip #2:
A music industry career in this era is basically 80% business and 20% talent; maybe less recently. Some look for artists that have a following, while others prefer those that they're able to break into the industry. Either way, knowing every aspect of the entertainment business altogether will play the major role in your own success. Many artists walk through the doors bright-eyed and light-hearted wanting to be a star without understanding any of the legal terms or words spoken. Always keep your research current by befriending a lawyer or using Google for more than social media, etc..
Tip #3:
I know that you hear many songs from artists of many different genres that have very different sound qualities. Please....PLEASE understand this fact...if you are financially stable enough to control a strong marketing campaign, feel free to record in your bathroom or closet if you want, but if you're not, your sound quality will murder your career before it begins. I do also understand that some studios charge rates based off of the clientele that they already have, which could be pricey, but there are plenty of engineers that don't have a huge name or huge presence that could take your bathroom/closet track from there to Hollywood sound. This is where you definitely utilize social media to search the globe for those that are able to transform your tracks. They're out there ready to work! There are also those that are happy to have credits on a project just because they're also ready to be discovered. Save money for the best studio or find the best collab opportunity for little $ or nothing up-front.
Tip #4:
Shows! Performances! Features! All of that sounded great huh? Well, here's the thing. If the other few tips are in place, popping up at every venue/open-mic doing shows for next to nothing, if not the nothing, cancels everything else out. KNOW YOUR WORTH! If you plan on taking your career seriously, everyone needs to know. This tip and the next tip will go hand-in-hand; always have 1-2 representatives to scout locations for you. Having someone represent you presents yourself as a business and businesses don't normally do anything for free. Charities and other community functions are cool, but anything outside of those will cause more harm than you may realize. On the other hand, you are just starting out so don't reach the point of being ridiculous or unreasonable with your fees. Good reps will keep you level-headed and you will find that out by the number of your monthly bookings, including that everything else is in place.
Tip #5:
Your reps. Whether it be family, a friend or two, an outside management team, etc., you need reps! Doing business in any field is extremely easy to keep things in the buyer's lane when the buyer has to negotiate directly with the person with the product, or "the product" in your case. Your representative or agency is there to make you seem like you're the best thing to ever walk the planet. Simple marketing and advertising. Again, if everything else is in place, your marketing reps should have no problem placing you where you need to be while putting $ in your pockets or purse. Marketing material and digital content will make this seamless; which introduces the next and last tip...for now.
Tip #6:
CONTENT!!!!! Your physical and digital marketing content/material will toss this whole tip reading into any trash can if your marketing presence looks like that's where it belongs. Let's quickly refer back to the financial aspect of things. If you aren't currently able to be extravagant or outlandish, "blingy" rather, that's fine! Here's the thing...you don't have to be! Simplicity leaves much to the imagination and creates more interest vs. a flyer or other creation that may give a buyer anxiety just from the sight of it. Remember this, if your rep is out there booking you, the buyer hasn't seen you so the mystery mixed with excitement and curiosity is already present. Think about how many gigs you may not convert just due to your marketing presenting either too much of or the wrong image of you without even hearing your music...
Simple tips to give you an idea of your main focus points when you're ready to pursue your dream...your passion. Always feel free to reach out with any other questions or concerns via: diaani.solutions/contact-us
Dennis (Owner)
Dia'ani Media / Dia'ani Franchise
About the Creator
Owner/CEO of Dia'ani Media: diaani.solutions
Broadcast Media, Sound Design/Engineering, Software Development, Hi-Tech, Advertising, Content Creation and more! @diaanimedia
Reader insights
Be the first to share your insights about this piece.
Add your insights