Bust a Rhyme
YBN Cordae; "The Lost Boy" Deep Dive
An analysis of the North Carolina singer and the creation of his debut record "The Lost Boy".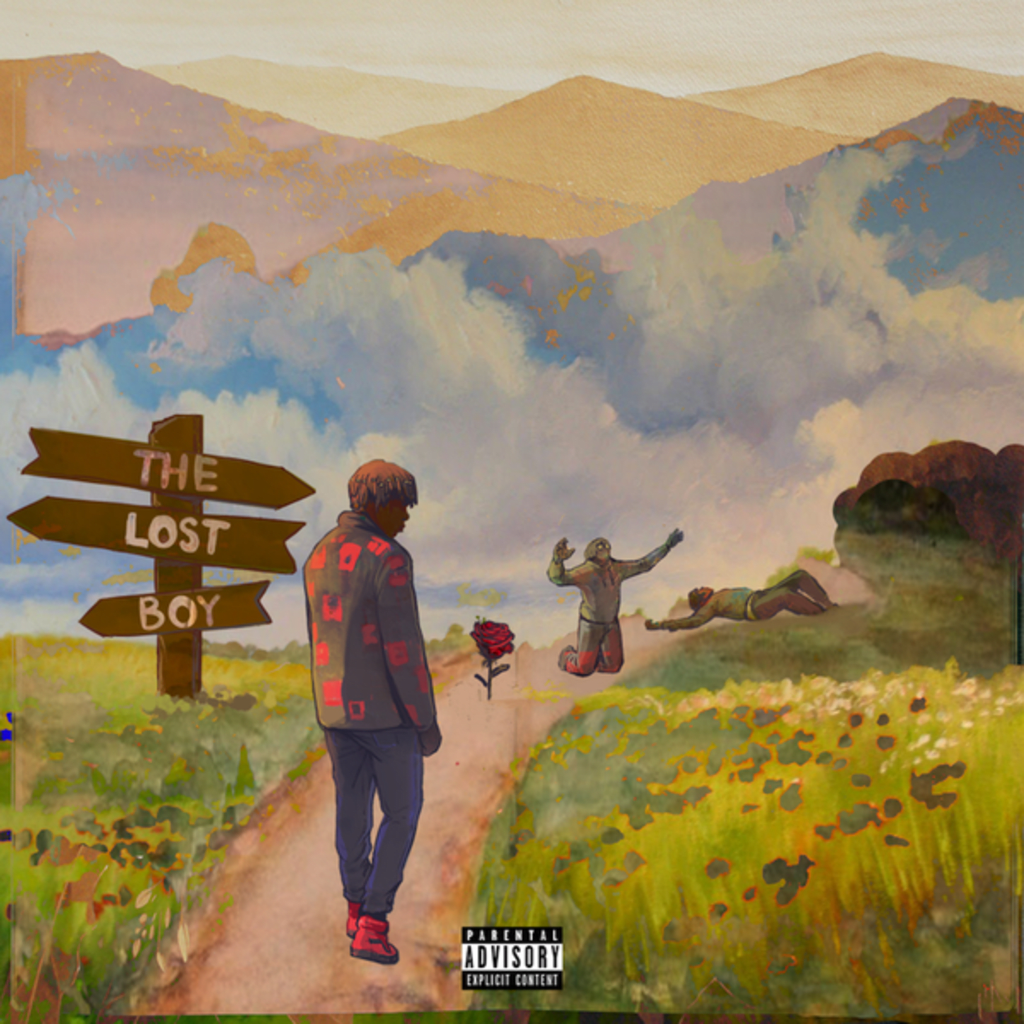 Rapper YBN Cordae has made a name for himself in the competitive hip-hop industry, in such a short period of time, only releasing his debut studio album "The Lost Boy" in 2019. On this record Cordae combines old school hip hop with new contemporary styles, taking influences from his childhood and reworking these sounds to create a fresh new take on the current rap scene.
Cordae Dunston, known by his stage name "YBN Cordae'' is a twenty-one-year-old rapper from North Carolina and now residing in Los Angeles. Cordae's upbringing was heavily influenced by music, and in particular, the hip-hop and rap styles his father and step-father used to listen to. As Cordae grew up, he discovered a passion for rapping the rhymes he heard and found an outlet in creating his own lyrics and stories over the beats of his idols. Cordae says how he "really got into hip-hop" was through YouTube, "I was really interested in Nas.. and the youtube recommended section, you can really get lost in there. And so BigL popped up, Kool G Rap popped up. So that's how I really fell in love with hip-hop" (HardKnockTV, 2018). Besides Cordae's love for music growing up, he also expressed a devotion for literature, reading the works of African American historians and activist figures, W.E.B Du Bois, Thurgood Marshall and Marcus Garvey. Cordae has spoken about reading the works of these historical figures, saying, "...my parents would be like, 'Well if you can read this big ass Harry Potter book, you can read about your own history. You can read this W.E.B Dubois' "The Souls of Black Folk"... So I just became very aware of that... That's what really got me into this headspace." (BET, 2019). By the end of Cordae's senior year in highschool, he decided to put his hobby of rapping on the side, as he embarked in attending Towson University, majoring in Mass Communication. However, midway through his degree, Cordae proceeded with the decision to drop out, stating, "I was always getting good grades in high school… so it just made sense. But while I was there, I was just miserable… I wasn't even recording music." Cordae has expressed how he only attended university to appease his mother's wishes, knowing since he was a teenager that his dream was to become an established rap artist. However, disapproval from his parents prevented him from doing so. He spoke on this topic, "They ain't like it, I don't hold that against them. Rap is the most looked down upon occupation. Nobody wants their kid to come home and say, 'I wanna be an artist." (Complex, 2018). But eventually, Cordae took the plunge, discarding his life of misery for one of achieving his aspirations in Los Angeles.
The "YBN" in Cordae's stage name stands for "Young Boss N*ggaz", a hip-hop collective created Cordae's best friend, and fellow rapper, Nick Simmons, professionally known as "YBN Nahmir''. After deciding to pursue music as a full-time occupation, Cordae contacted Nick Simmons on social media platform Instagram and flew out to Los Angeles to work and collaborate with him. At this time Cordae was still going by the moniker "Entendre", which he later changed to "YBN Cordae'', saying, "What's a better name than the name my mom or my pops gave me. It's a blessing." (Complex, 2018). The "YBN'' signifies his joining the hip-hop crew, YBN, as he reinvents himself as a professional artist. Cordae released three mixtapes under the name Entendre, along with covers of other influential artists, including J.Cole and Eminem. These releases catapulted Cordae into the public eye, with his reinvention of J.Cole's "1985" reaching substantial attention on music media sites, such as Soundcloud. As his popularity increased, so did his desire to succeed in the business and so he signed with the renowned record label, Atlantic Records in September 2018. Cordae has voiced his goals with his music as not just achieving chart success but finds importance in creating music to help those who listen to him. "I don't get too political as it takes away from the authenticity and beauty of my music. If anything, I want to try to escape this reality. That's what my music should do for you." (Highsnobiety, 2019). He cites his childhood as one of his most prominent inspirations for his music, "The way I grew up influenced my music… I've witnessed a lot of things and fucked with different people from all different walks of life. I think this means I can appeal to everybody and that's what I want to do." (Highsnobiety, 2019).
In July 2019, YBN Cordae released his first studio album, titled, "The Lost Boy". The album reached critical success, peaking at #13 on the Billboard 200 (Wikipedia, 2019). The record itself discusses topics relating to dysfunctional family life, detriments of social media and drug addictions, all of which Cordae has personal associations. But along with these assumably depressing themes of the album, the overall overtone sheds light on staying positive and pursuing your dreams. Cordae said to Highsnobiety on his feelings about the album, "I represent what a lost boy is and the idea of finding your path. I like the idea that a rose can grow from concrete and that's what I want this music to embody." His songs "Family Matters", "Thousand Words" and "Bad Idea" speak messages that deeply resonate in the themes of the album. "Family Matters" delves into the lives of Cordae's family members and despite the suffering, they endure, he thanks them for the support they continue to give him. The laid back instrumental with the chill-hop style drum beats, keyboard and electric guitar accents create a soundscape for the listener to sit back and genuinely listen to the lyrical content Cordae is presenting, his voice grabbing full attention. The lyrics Cordae rap paint a clear picture for the listener, for example, "I got another cousin, she the same age as me. Our lifestyles completely different and basically. Her baby dad beat her ass, what I hate to see. Her black eye as I cried, it's a daily thing, uh. And here I am chasin' dreams". The guilt Cordae feels is transposed to the listener as we can visualize the situation with every word he relays. A compelling stylistic aspect within the instrumental is the use of ensemble clapping and group vocals overlayed on featured artist, Arin Ray's smooth vocals during the chorus. This detail defines the meaning of family Cordae describes, as they are standing with him, singing and clapping along. His family is celebrating the tribute he created for them and supporting him as he chases his dreams. The track "Thousand Words" provides social commentary on the false realities we portray on social media sites and how these lives we create are based on lies. The whimsical instrumental driven by electric guitar, ascending keyboard and female backing vocals mirror a soundscape that is almost too perfect. This soundscape reflects the fabricated lives we portray on social media. As Cordae voices his opinion on the ever so relevant topic, he raps the intellectual lyrics, "The lifestyle you advertise was quite strategized. Make a minimal amount, and then we maximize. These n*ggas cappin' with lies how they capitalize. Creating they own perceptions, what a massive facade. Digital marketing schemes even broader regime". Cordae is knowledgeable about the uses of social media, speaking further than just Instagram models and celebrities, but in the grand spectrum of marketers, and their strategies to manipulate our social media addictions. Coming from a background in Mass Communication, Cordae utilizes the knowledge he learnt from his degree and educates his followers in a song that criticizes our obsession with portraying a perfect reality.
Lastly, the track "Bad Idea" speaks on Cordae, and his peers' (specifically Chance the Rapper as he features on this track) struggles with succeeding in the competitive music industry, yet still offering optimism as he assures his listeners to rise above the trials they encounter. The lyrics speak on his journey through stardom, and how he will always remain humble as he is reminded of his beginnings, rapping, "I know myself all too well to be a stranger of pain. Despite it all, we remainin' the same. I'm just changin' the game. Heart pure, never tainted with fame". The instrumental samples Roberta Flack and Donny Hathaway's 1972 song, "Be Real Black For Me", changing the traditional piano playing to a gospel church organ and adding gospel choir backing vocals. These details are reflected in Cordae's African American heritage as he speaks himself as a reason of hope for his fellow members of the black community. He raps the lines, "So don't you shed a tear. 'Cause there'll be better years. I live life by faith, nigga, instead of fear. God cryin', thunderstorms is Heaven tears. The feelin' of lost hope, shit is never here. 'Cause we gon' make it happen by any means".
Speaking on the production of "The Lost Boy" album, Cordae says, "I just wanted to express myself and be vulnerable… Fuck an artist; I'm a human being at the end of the day. So I'm just expressing myself and being more vulnerable. It's like just speaking my truths" (Billboard, 2019). The piece of work Cordae presented to his listeners is not only a reflection of his own life but shares a message that anyone can overcome any obstacles life throws at you. The roadmap to success was not easy for Cordae, making decisions to drop out of university, and overcoming times of working multiple jobs to make ends meet. Cordae and his peers on the album express their ups and downs in a combination of chill and hard-hitting instrumental content, intellectual musicianship and with an undeniable, passionate performance.