Xavier Toscano's Music Makes You Feel Good
EDM for Your Soul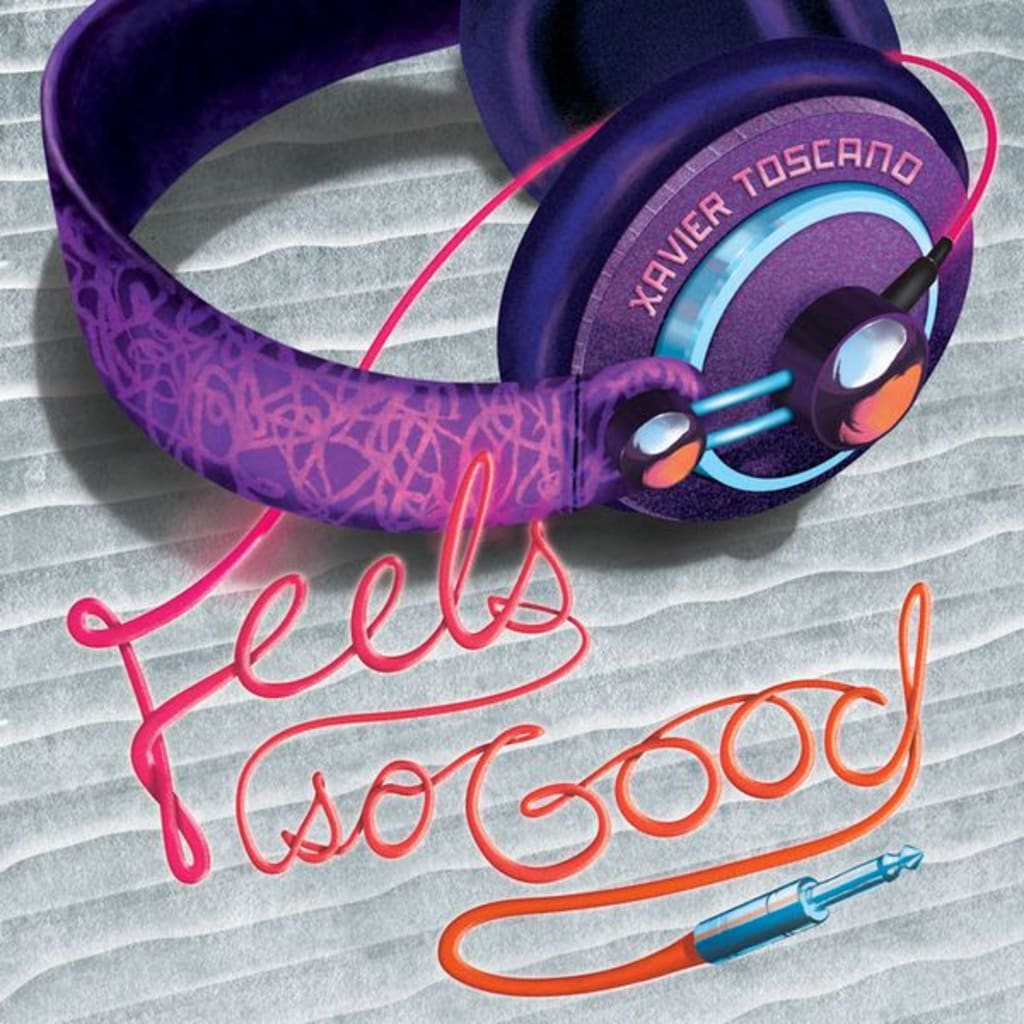 An energetic debut album from Xavier Toscano, Feels So Good is a collection of EDM that will stick in your head and move your soul. It's hard not to want to move when any of these songs start playing, even the slowest of them. The beats are intense and soulful, from the intro on.
The title track is a brief intro that lasts less than a minute but gives you a feel of what to expect from the rest of this album. It sets the mood, and that's a good mood that says life is good.
"Never gonna stop 'cause it feels so good, and it feels so good and I'm never gonna stop…"
Infectious is a good word to use to describe this album. It's full of earworms and dance beats, but it has something more than just a beat. Toscano is a lyricist, so you're getting more out of these dance tracks than beats—you get something worth listening to. Don't just get lost in the groove—take a moment to focus on what's being said. You'll find joy, empowerment, and more within the lyrics on this album.
"Never Wanna Leave" is a love song, and it's beautifully rendered. Love songs don't have to be slow to be romantic. This is a very upbeat track, but you feel the love and passion through the lyrics. Toscano's vocals stand out in this song as well. He has an amazing range and great control over his voice. It's a pleasure to listen to him sing, because of his vocal ability and the words of the songs. This is an album of well-rounded music that leaves nothing out when it comes to creating greatness.
"The Remedy (Feel Alright)" starts out with more of a dance music sound, without the talent vivid in these other songs, but it grows and progresses, and Toscano still shows his writing skills. The robotic sounds throughout this song make it something that will be extremely appealing to the EDM crowd, giving it a more authentic dance music sound.
"Runaway" is one of my favorite tracks on this album. It's one of those songs that really gets stuck in your head. It's not just the lyrics that pulsate in your mind long after you've finished listening; the beat does too. This is a terrific song that is really motivating in the sound, but in the lyrics it's passionate.
"Watch Out It's On" is another great dance track on this album. It has an R&B feel to it that makes it stand out on the album. The lyrics are fast, poetic, and tongue-twisting. I could see this song having some synchronized moves created to its beat and lyrics. It's just that kind of "catchy."
"Unstoppable Fever," an experiment in "disco-funk," is a strange and interesting song. I am not sure how I feel about it, still. It's an interesting song, but the strange continuous background sound takes something away from the rest of the song. If that were removed, it would be amazing. It definitely has a disco beat.
There are eleven total tracks on this dance-inspiring album. No two songs sound the same. You can expect beat changes throughout and something that will make you want to groove within every single song.
Toscano hails from the San Francisco Bay Area. According to his bio, Toscano "believes that pop music is the soundtrack to our lives." It's a good thing he's busy working on that soundtrack because without talented creators like him the world would be a very quiet place. Learn more about Toscano, and get a taste of his tunes, at his website.
This collection of dance greatness is brought to you by the good people of Whiplash PR & Marketing.
album reviews