Women In Music Edition: The best Alternative albums from the late 2010s
Let's admit, women have been running the game for many years now. We're revisiting some of the best alternative albums made by the music industry's best women.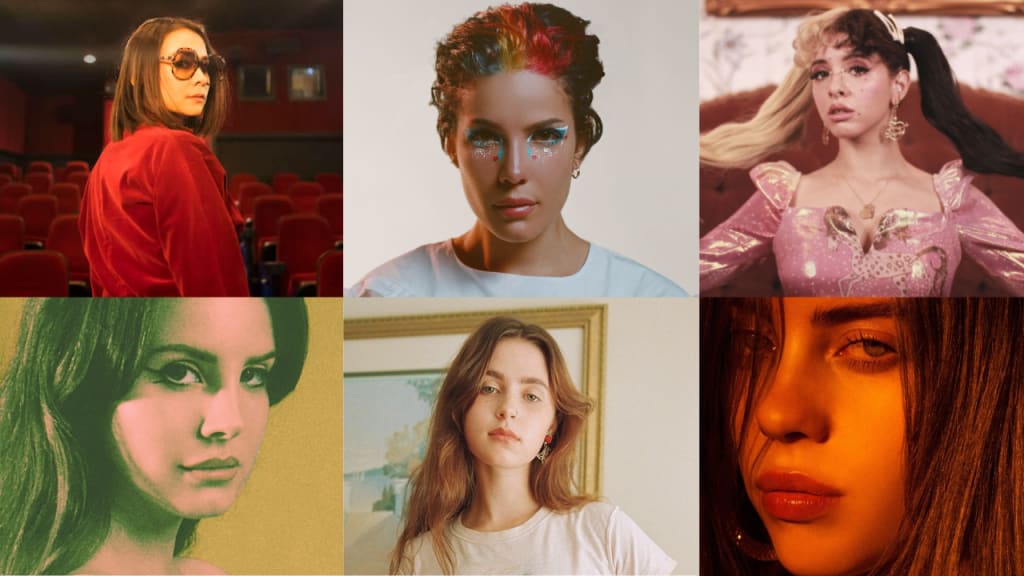 Left to right: Front row (Mitski, Halsey, & Melanie Martinez) Second row (Lana Del Rey, Clairo, & Billie Eilish)
The influence that women have in the music industry is unreal. What's even more unreal is that these powerful ladies have been carrying the game in music for years on end. What's different about this group of creative, inspiring individuals is not just the "alternative" part, but the chilling and genre-bearing storytelling invisibly inked in the songwriting. Young, growing, or old, these singers express their vulnerabilities and emotions in this list of style-changing albums not just for the alt-pop genre, but for the listeners as well.
OPINION
We rounded up the best female-fronted albums that the late 2010s had to offer.
Billie Eilish ("dont smile at me," "WHEN WE ALL FALL ASLEEP, WHERE DO WE GO?"), Mitski ("Puberty 2, "Be The Cowboy"), Halsey ("hopeless fountain kingdom" & "Manic"), each boast two different projects on our list.
Other notable releases include BENEE's "Hey U X," Lana Del Rey's "Lust for Life," HAIM's "Women In Music Pt. III," and Rina Sawayama's self-titled debut studio album "SAWAYAMA."
All of our picks are listed below in chronological order.
For the most part, women were responsible for the best music of this alternative era.
Female artists served an abundant feast of albums these past years, from depressive ballads and salty-folk comebacks to genre-bending debuts and poetic cottagecore.
1.
Puberty 2 is not just an album, but more of soul-bearing poetry which includes love, depression, alienation, and racial identity.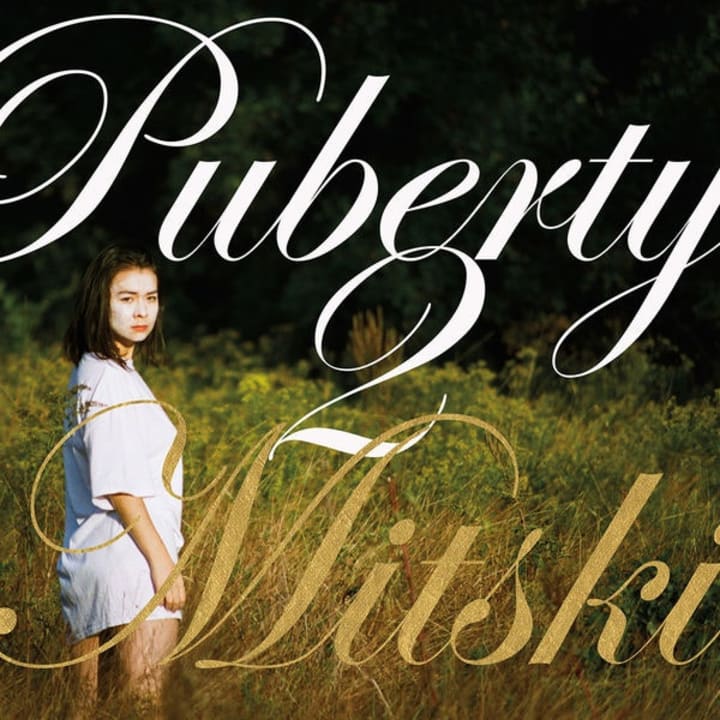 The Japan-born, New York-based singer, Mitski Miyawaki's fourth studio album praises her emotional delivery and lyrically complex themes. The gasping-for-breath pleas such as "I Bet on Losing Dogs", and "Your Best American Girl" is the album's most notable and creative works. In this rapid burst of punk rage, Mitski repeatedly juxtaposes existential ideas with the pedestrian concerns of life. "My Body's Made of Crushed Little Stars" highlights the disconnect between the grand scope of her thoughts and the reality of what she needs to do to survive in society. Rather than deal with the mundanities of living, she seeks to die in a manner that will imbue her life with meaning.
2.
Melodrama is a mix of heartbreak and self-disillusionment in solitude, but also reflecting on past lovers and future opportunities.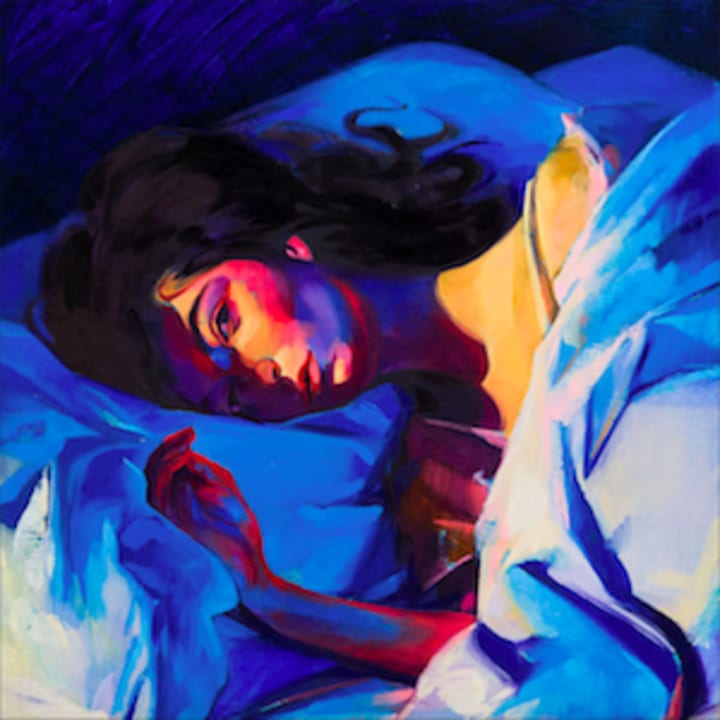 Lorde captures emotions like none other. Her second album is a masterful study of being a young woman, a sleek and humid pop record full of grief and hedonism, crafted with the utmost care and wisdom. Compositions as "Green Light" and "Perfect Places" are upbeat and eclectic songs laced with an un-noticeable streak of heartbreak and fear. Songs like "Sober" and "Homemade Dynamite" detail the desire to tell someone how you feel about them while wondering how it will be once the liquor wears down. "The Louvre" is a slightly-manic analysis of a newly-sparked romance comparing it to a painting hung behind the quintessential works of the Louvre itself, while "Supercut" is about Lorde reviewing her most joyful memories from a previous relationship and realizing the illusion is no longer present. Oh, we forget the best one but the saddest one. "Liability" is a pop-piano ballad, where she sways alone wondering if she's too complicated to find love, it is heartrending and uncomfortably relatable.
3.
The rising pop star, Halsey's sophomore album goes for experiments that are full of anhedonic drama. It's ambitious and nuanced, though calculating both love and hate.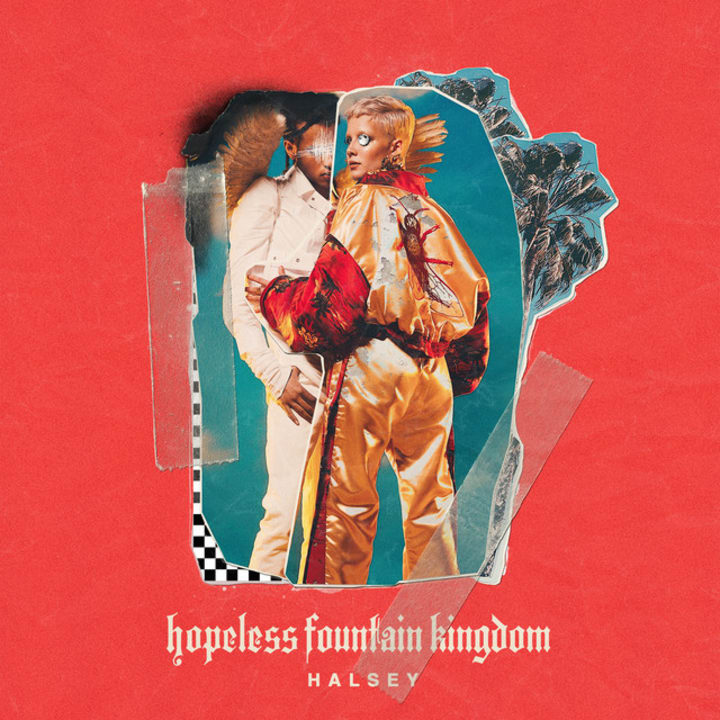 Ashley Frangipane or Halsey's second LP comes with a backstory to rival an ARG. She revealed that the Hopeless Fountain Kingdom itself is a sort of purgatory for people who are too bad for heaven, but too good for hell. It's a work of art with its angels and even its demons. This is certainly less outwardly exploitative than the antiquated pop model of finding a teen, then corrupting their fictionalized innocent image for public ogling. The concept is ambitious, but the product ticks all the boxes: the staid breakup ballad "Bad at Love", the outspoken and edgy "Walls Could Talk", depressing R&B dilettantism of "Alone", the heart-thud pace and breathless quotables in "Heaven in Hiding", the begging and manic in "Now Or Never" and the Lauren Jauregui-assisted "Strangers".
4.
The debut EP by the Los Angeles teen nudges things along nicely with its minimalist beats and lifting-yet-sinister lyricism.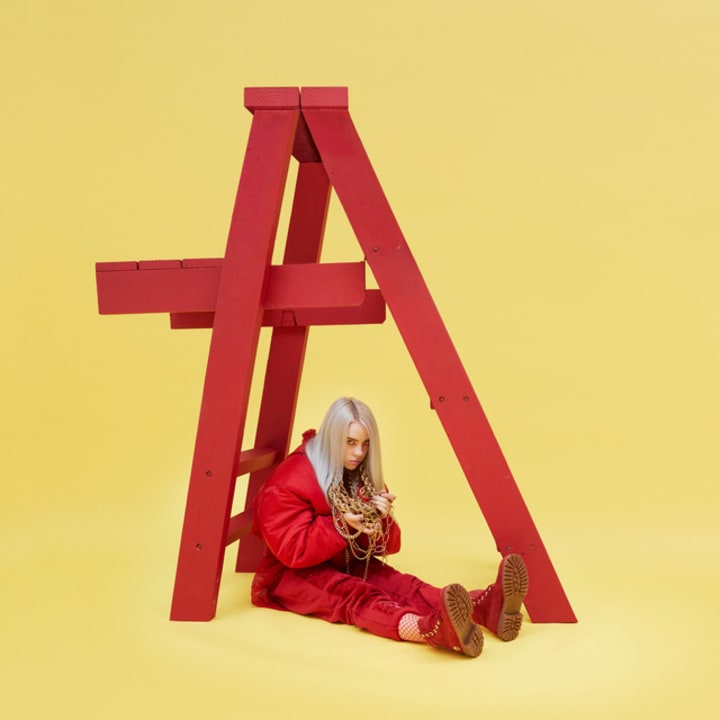 The irresistible hooks and haunting vocals of bedroom production "Ocean Eyes" made Billie Eilish an internet sensation. "Ocean Eyes" remains unnervingly assured, while the infectious pop of "Bellyache" holds a surrealist, macabre edge. "My Boy" is a sinister and edgy track about how her boy ain't honest. "COPYCAT", the nervously anticipated opener, is Eilish's response to people she felt kept copying everything she was doing. The following track, "idontwannabeyouanymore", was conceived when Eilish was suffering from depression and features her singing about self-doubt and low self-esteem. Her voice—melancholy, theatrical, and soaring—impresses throughout and bears comparison to Lorde and Lana Del Rey. It's hard to believe this all came from a 15-year-old.
5.
Sophie Allison's excellent studio debut is a compact album of clear melodies, plainspoken lyrics, and the impossibly tangled logic of infatuation.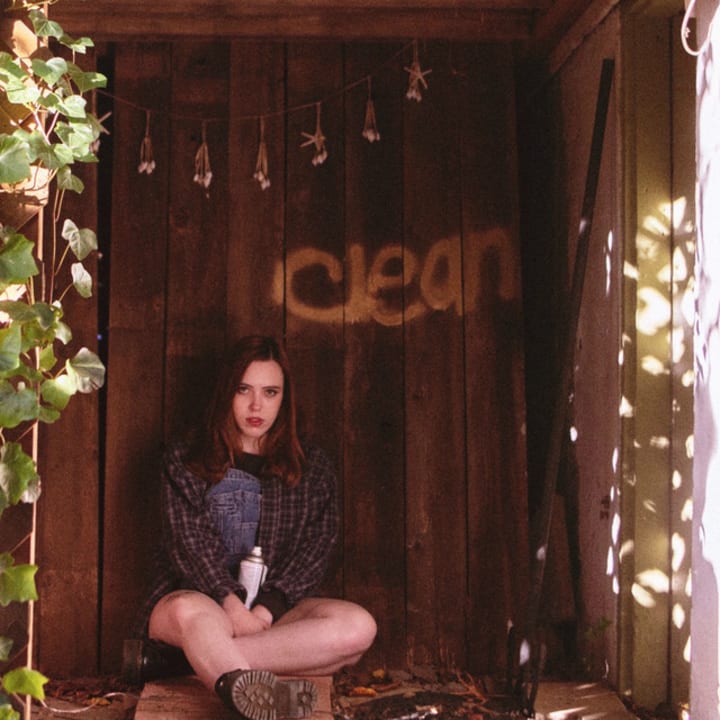 The 20-year-old Sophie Allison, under the alias Soccer Mommy, from Nashville, Tennessee, has something more valuable: humble relatability. Her hazy singing can be conversational and appealingly flat. She sounds like a person you might know. Still trading in piercing vulnerability, Clean is Allison's excellent studio debut: a compact album of clear melodies, plainspoken lyrics, and the impossibly tangled logic of infatuation. Clean has only subtle flourishes. In Clean's songs, lovers become wolves ("Wildflowers"); crushes linger with world-ending gravity ("Last Girl"); disaffected stoner girls become godly ("Cool"). Allison is caught between who she is and who she wants to be, singing such self-loathing songs as, "Flaw" & "Skin". But her dry voice itself deflects the anguish; it's empowering. Clean is that much-cooler indie record Taylor once sung of. Below the surface, its spark gleams like a secret.
6.
Snail Mail's striking debut album is emotionally wise, musically clear, and encompasses the once and future sound of indie rock.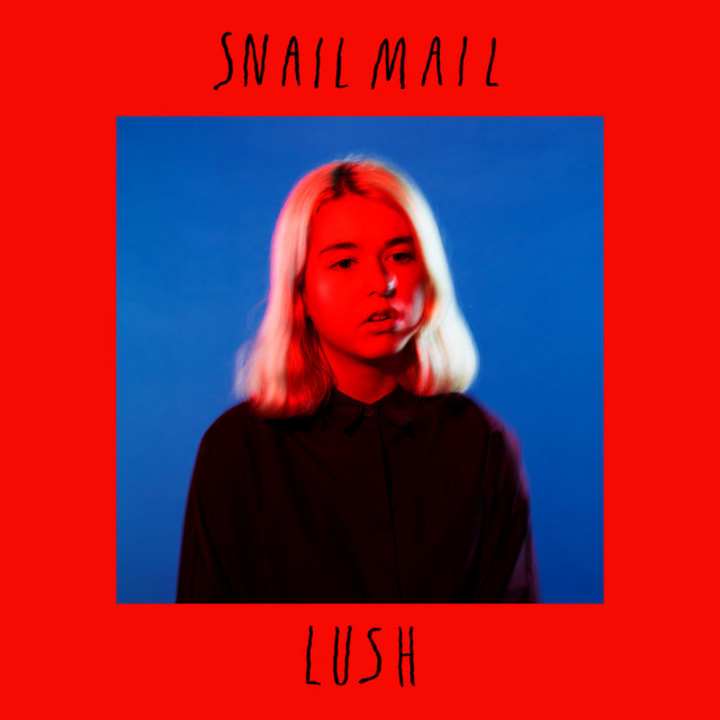 Sincerity is Lindsey Jordan or her project Snail Mail's superpower. When she claims "I'll never love anyone else" on her debut album, Lush, she is not moping—she sounds psyched, turning the sad sentiment into a singalong, as a rush of bass, drums, and jangling chords raise her up high. "Heat Wave" begins warily, with Jordan pining in yesterday's clothes, her voice a groggy croak. There are intimate appeals, the kind that often comes with watery eyes and trembling chins. But when Jordan sings them, it's as if she's staring directly at the person in question, commanding in her vulnerability. This attitude defines Lush, and Jordan turns it into a mantra on "Full Control", the song in which she finds her moving past another failed romance, done with waiting for someone to love her back. Lindsey Jordan does not have all the answers. But, in music and life, she knows what she wants, and she's unafraid to ask for more.
7.
The fifth album from the singular songwriter is her greatest to date. From the music to her emotions, Mitski has the power to make the complex seem dazzlingly clear.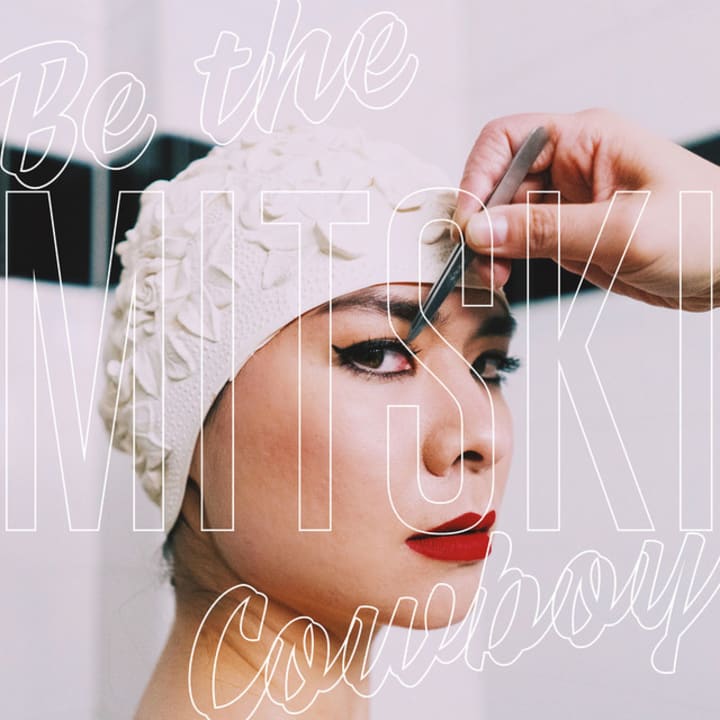 Be the Cowboy, displays Mitski's knowledge of song structure and her ability to bend any idea to her will. These 14 complex compositions warp the pop textbook into something more knotty and internal, creating a unique zone where the then 27-year-old thrives: She's never sounded so large, even in the record's quietest moments. In this way, Be the Cowboy radiates assurance. Whereas 2016's Puberty 2 was drenched in distortion, here, Mitski and her longtime producer Patrick Hyland avoid the sound almost entirely. Without the guitar and her typically doubled vocals, she allows herself to crack; for the first time, she seems fully content with the vulnerability. Mitski is a peerless excavator of her own anxieties, infatuations, and ugliness and she examines them all through the lens of fame. At the end of the video for the disco-pop banger "Nobody," the camera pans back to reveal her to be another performer under the studio lights as she recovers from a "semi-fugue state". Those themes are also displayed on "Washing Machine Heart" and "Me and My Husband". She's candid about how making music can be as depleting as it is fulfilling. In the album's last breaths, the spotlight slowly fades from Mitski. She might be exhausted, but she is insatiable.
8.
The debut album from the meteoric Los Angeles-native pop star lives in a world of its own: gothic, bass-heavy, at turns daring and quite beautiful in itself. It's a mix of everything.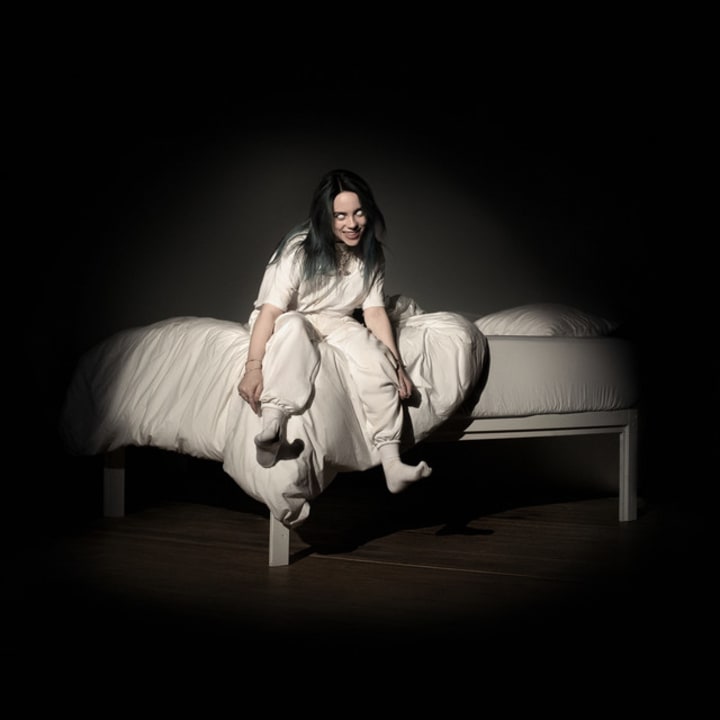 Beginning with the haunting alt-pop smash debut EP "dont smile at me" in early 2017, Billie Eilish made it clear she was a new kind of pop star—an overtly awkward introvert who favors chilling melodies, moody beats, creepy videos, and a teasing crudeness à la Tyler, The Creator. Billie, who is both beleaguered and fascinated by night terrors and sleep paralysis, has a complicated relationship with her subconscious, all of that being displayed on her debut full-length album. Of course, the then 17-year-old Eilish is still waiting for her teeth to straighten out. For its intro "!!!!!!!", Eilish removes her much-loathed transparent braces in a series of lightly gross, ASMR-worthy slurps, and proclaims, "I have taken out my Invisalign and this is the album", followed by a creepy but mouthful laugh. In "you should see me in a crown," she lulls the listener into a false idyll with her murmured lilt, then leaps off the cliff of a tectonic dubstep bass drop, her sneer fully audible. "Xanny" plumbs sincere anxiety over more marrow-shaking bass, the kind that could blast apart a few pairs of headphones. Eilish's voice crossfades over the narcoleptic beat, and slips into full despair, whimpering her most self-aware lines on the record: "Please don't try to kiss me on the sidewalk/On your cigarette break/I can't afford to love someone/Who isn't dying by mistake in Silver Lake." Eilish's lyrics wonderfully underscore how all teen angst is both fiercely sincere and an effect of being only partially informed. A similar spirit drives "bury a friend." Despite the vocoder-style distortion, Eilish's voice feels even more intimate as she hisses, "Step on the glass, staple your tongue" in a farcical singsong. Still, all Eilish's weaponry can't stop her most overtly pop track, "bad guy," from going stale. Over the rubbery electro beat, she says she's the "Make-your-girlfriend-mad type/Might-seduce-your-dad type." The quieter moments of When We Fall Asleep nod more to Eilish's past, and to mixed results. Much like her first EP, they skew glum instead of macabre, even briefly twee. "wish you were gay" spotlights Eilish's vocals, which deserved better than being spackled with canned studio laughter and self-involved lyrics. Throw in a cheeky, extended riff on an episode of "The Office" on "my strange addiction"—which smatters in clips of the Dunder Mifflin crew reacting to Michael Scott's own contentious creative efforts—and you have an album as widely collagist as a teen's bedroom wall.
9.
On Claire Cottrill's debut album, the young viral star moves beyond the lo-fi bedroom-pop of her early recordings and into a restrained, detailed style of songwriting all her own.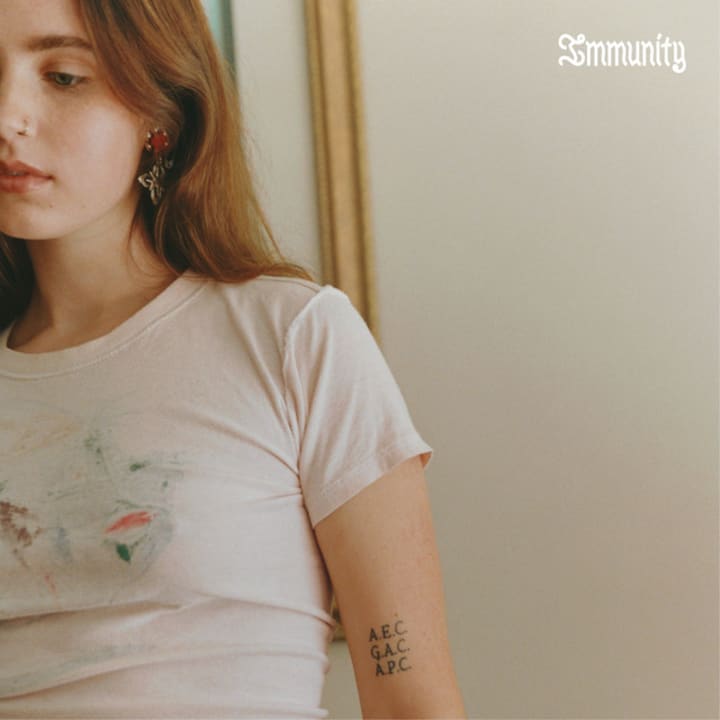 With her D-I-Y 2017 track "Pretty Girl," Clairo became the premier case study for how the internet can instantly blow up homespun artists. But with her full-length debut album, the ATL-ier indie-pop phenom betrays a bold artistic vision that can no longer be contained by her bedroom walls. Perils do lie this way; much of Immunity approaches the very sad, very posh, and very produced ballads of adult-contemporary drears like "Feel Something". Immunity achieves just the right balance of focus and fuzz, expanding Clairo's sonic vocabulary with neo-soul vibes, jazzy piano lines, and boom-bopped drum breaks while framing her most brutally honest tracks—like the breakup lament "Bags" and same-sex-love anthem "Sofia"—with gritty intensity and blown-out distortion. Throughout the album, Clairo tries to reconcile her desire for independence with her need for intimacy, an emotional tug-of-war that reaches its zenith on the momentous closer "I Wouldn't Ask You," a stark, defiant piano ballad that cedes to the warm embrace of its ecstatic chillwave outro. Cottrill's voice exudes a quiet warmth and intimacy, whether confessing a personal crisis on "Alewife". Clairo sings, and though she's referring to her crush, she could just as well be singing about Immunity. The effort sounds effortless. She has worked hard to make it sound this easy. That's who she is. Perfect.
10.
On her elegant and complex fifth album, Lana sings exquisitely of freedom and transformation and the wreckage of being alive.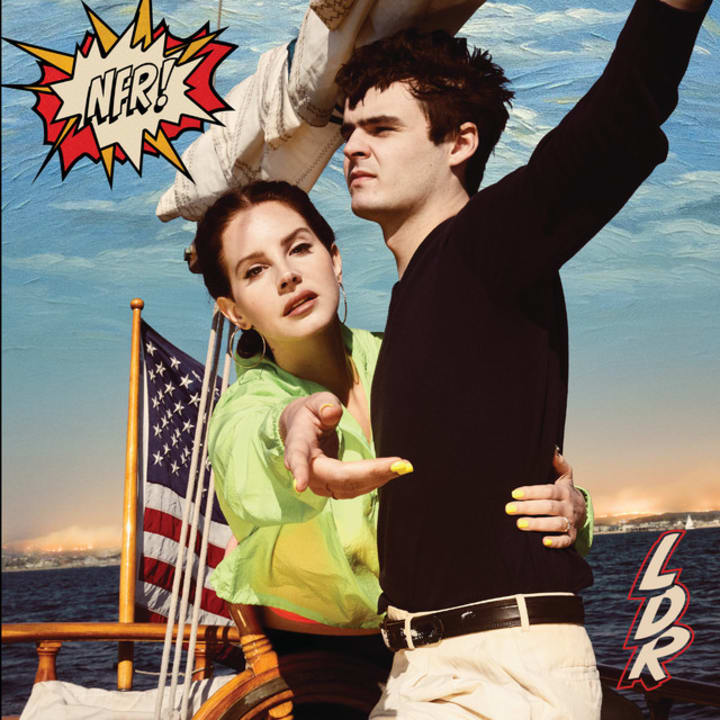 Part of the fun of listening to Lana Del Rey's ethereal lullabies is the sly sense of humor that brings them back down to earth. Tucked inside her dreamscapes about Hollywood and the Hamptons are reminders—and celebrations—of just how empty these places can be. Here, on her sixth album, she fixes her gaze on another place primed for exploration: the art world. Winking and vivid, Norman Fucking Rockwell! is a conceptual riff on the rules that govern integrity and authenticity from an artist who has made a career out of breaking them. This paradox becomes a theme on Rockwell, a canvas upon which she paints with sincerity and satire and challenges you to spot the difference. (On "The Next Best American Record," she sings, "We were so obsessed with writing the next best American record/'Cause we were just that good/It was just that good.") Whether she's wistfully nostalgic or jaded and detached is up for interpretation—really, everything is. The album's finale, "hope is a dangerous thing for a woman like me to have - but I have it," is packaged like a confessional—first-person, reflective, sung over simple piano chords—but it's also flamboyantly cinematic, interweaving references to Sylvia Plath and Slim Aarons with anecdotes from Del Rey's own life to make us question, again, what's real. Here, she suggests something even bolder: that the only thing more dangerous than a complicated woman is one who refuses to give up. Lana's pillars are intact before you even hit play: glamour, eccentricity, the absurd, wit. "Your poetry's bad and you blame the news," she proclaims on the title track, with a raised eyebrow, and this forthright song grows more savage from there. On a nine-and-a-half-minute lullaby called "Venice Bitch," she sings the line "fresh out of fucks forever" like a lilting lady of the canyon—in pop tradition, Lana treats California like a conceptual promised land, and here is the smoggy sprawl, stretching into a neo-psychedelic ballad for a new age of acid festival jams. She curses like the sailors on the cover. She employs old-school lingo on the one hand ("Catch ya on the flipside") and a narcotic slur on the other. And there is no other pop star who could palatably cover Sublime's "Doin' Time" and turn its mall-reggae into something so balmy and sweet. Above all, Norman Fucking Rockwell! is the sound of a heart-shattering and reforming just to shatter again—of troubled people attempting to navigate the mess of love. Her ache is from empathy: for our crumbling world, for the down and out, for lovers at war with their minds. "If he's a serial killer/Then what's the worst that can happen to a girl that's already hurt?" she sings like a crime novelist on "Happiness Is a Butterfly," which is to say it is fleeting, setting herself up for a kind of heartbreak so torturous it should be possible to have it surgically removed. Many of these exquisitely narrated songs contain reminders that the trappings of masculinity—breaches in communication, emotional stiltedness, fear of vulnerability—come from the same toxic status quo as systemic patriarchy. On the wrenching "California," Lana processes as much: "You don't ever have to be stronger than you really are," confessing in a tumbling rush that "I shouldn't have done it but I read it in your letter/You said to a friend that you wished you were doing better." Each word is on a pedestal; the song exists to amplify them. Her faint country warble wells more with each verse, and it's devastating. Radiating new dimensions of sensitivity and eloquence, "Mariners Apartment Complex" is a towering peak on Norman Fuckng Rockwell!, a four-minute drama about fateful potential romantic energy. But its turbulent grandeur could speak to the whole Lana Del Rey story. "You took my sadness out of context" and "They mistook my kindness for weakness" are bold refusals to be misunderstood. Referencing Elton John with her pristine declaration "I ain't no candle in the wind," a phrase originally inspired by the early deaths of Marilyn Monroe and Janis Joplin, is a patent embrace of life from a woman who once wrote, "I wish I was dead." When she sings, "I fucked up, I know that, but Jesus/Can't a girl just do the best she can?" it could be a mic-dropping rebuttal to the ludicrous standards she faced from the start (and the overblown, Internet-engineered Lana outrage that now seems sexist and pathetic). The Hollywood author Eve Babitz once wrote, "Once it is established you are you and everyone else is merely perfect, ordinarily factory-like perfect… you can wreak all the havoc you want." Lana's evolution follows suit. "Mariners Apartment Complex" is the sort of ballad that makes teens want to bang on pianos and spill their souls. Lana zooms out to find her zenith. A piano ballad to close down the bar at the end of the world, "The greatest" collapses time as if Lana is writing the zeitgeist on a typewriter, her lines raving up with fevered reference to rock'n'roll and depression and a proverbial "Kokomo." Turning the weight of a generation into light, her words crest like the white of a tidal wave—"L.A.'s in flames, it's a getting hot/Kanye West is blonde and gone/'Life On Mars' ain't just a song/Oh, the livestream's almost on"—and they feel on arrival to have existed forever. As ever, Lana regards the despondency of existence as a realist, offering a funhouse reflection of the way we live. But hope does not elude us yet. And Lana has an anthem for that, too. The title of Norman Fucking Rockwell!'s grand finale is itself a doomy 16-word poem called "hope is a dangerous thing for a woman like me to have - but I have it." In a piercing falsetto we rarely if ever hear from Lana, perhaps saved for her most pressing truth, she touches the sky: "I have it, I have it, I have it." And when she does, you believe her.
11.
The sophmore LP from the New York-native is a story of pain and passion, both tasting the same in a pastel-painted world with pop-polished and edgy-entitled records.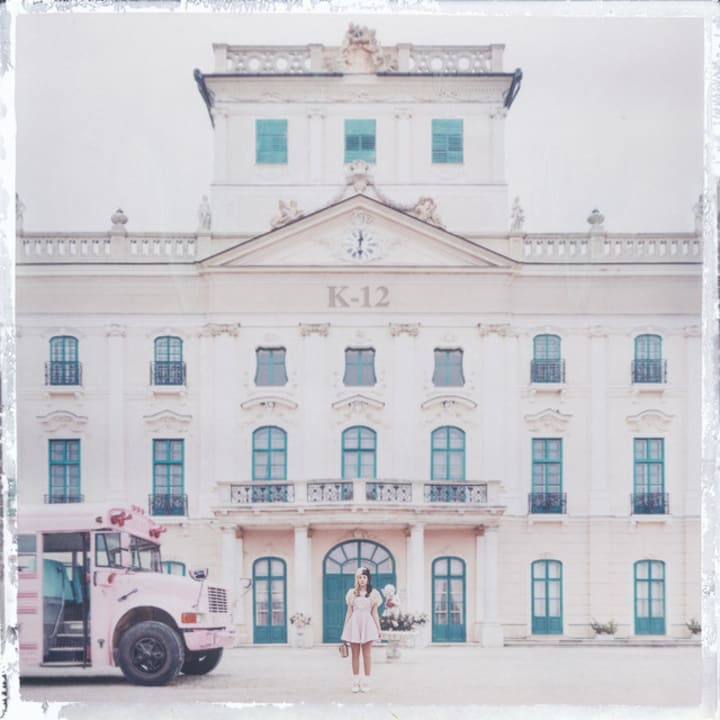 For the sequel to her 2015 musical and visual album Cry Baby, the singer-songwriter brings us up to speed with the title character, now in her teens, navigating a pastel-colored world of cruel kids and drugged-up school authorities. "K-12," tells a contemporary tale of self-acceptance. The pop-driven narrative has matured along with Cry Baby, approaching topics like bulimia ("Orange Juice"), self-worth ("Strawberry Shortcake," "Show & Tell"), and social pressures ("Lunchbox Friends") with sensitivity and humanity.
12.
The breathtaking songs of Angel Olsen's fifth album are fleshed out by grand gestures about romance, authenticity, and being simply at the sole mercy of how we all feel.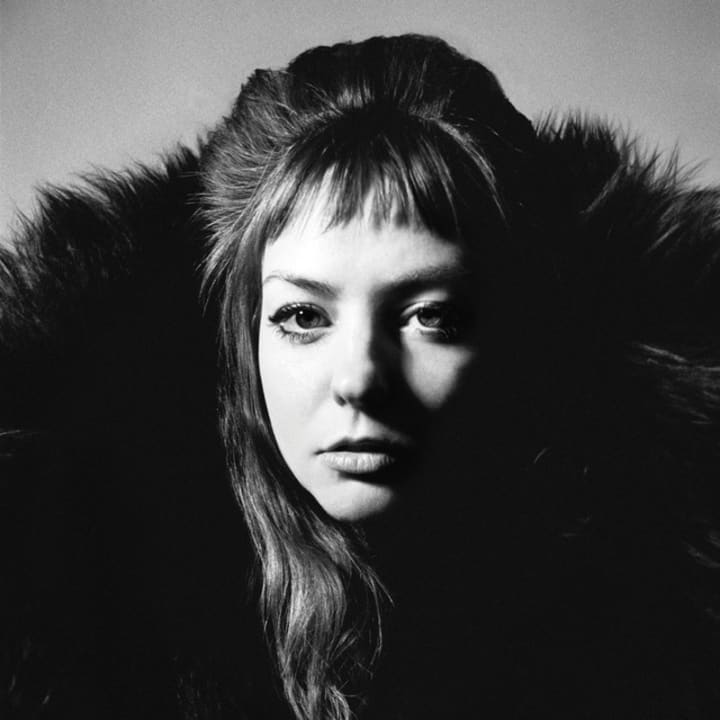 As befitting its title, Angel Olsen's fourth full-length album is in fact two albums. There's a stripped-down guitar-centric version, much in league with what one might expect from the Asheville, North Carolina-based singer-songwriter, which will be released on its own at some point in the future. And then there's this: those same songs exploded with lush arrangements that maximize unease. The follow-up to her 2016 breakthrough "MY WOMAN", nevertheless, the songs are as big and important and interesting as they come, using grand orchestral flourishes to alternately lull and disorient. Angel Olsen is a natural at writing mantras for jaded souls. Not that All Mirrors is just a strong wind that blows in and leaves you undone. Olsen has described All Mirrors as an "angry" record, and even when she isn't explicitly cursing "DREAM ON DREAM ON DREAM ON" on the skyrocketing "Lark" at an ex who failed to register her desires, the synth-abetted production seethes and shudders, grandeur and ruin existing side by side. But it's a playful album, too, one that traces the full scope of heartbreak. "What It Is" canters along as Olsen mocks herself for giving in to love's charade: "You just wanted to forget/That your heart was full of shit!" she sings in a cadence that suggests a sarcastically wagged finger. With its elongated violin notes, "Tonight" is fit for the last flush of romance in a silver-screen love story. She finds the nuance and enduring pleasure in her game of faces. While "Too Easy" sends up undying devotion, with moony girl-groupies to spare, Olsen willfully dedicates herself to someone else on "New Love Cassette". We fall in love again and again because a little self-sabotage never stopped anyone. Olsen suggests that nihilism and optimism are closer than you think, that what feels like knowing yourself is almost always revealed as delusion. On All Mirrors, she glories in that tumult, and the sparks that fly illuminate her bravura turn.
13.
BENEE's second EP is her most emotional and well-constructed work, and it's even her most assured composition. It's short, sweet, and to the point.
Auckland's Stella "BENEE" Bennett released her first two EPs before hitting age 20, so it's no surprise she oozes confidence on these five songs, starting with the slow and easy bounce of the catchy opener "Find an Island." Beyond colorful touches like the affectionate nod to Arabic music's double harmonic scales on "Monsta," these tracks' grooves are spiked with an emotional resonance that draws equally from Bennett's vulnerable singing and scathing lyrics. "I know I fucked up/I'm just a loser," she breezily intones on "Supalonely" against a sticky beat, a couched disco vibe, and a suave guest verse from New York singer Gus Dapperton. It's the sort of self-aware DIY pop that recalls Tones and I as much as it does The Cardigans. It's a handful of songs that showcase where she is here and now.
14.
Written from her own perspective, Halsey's third album flips lonely self-awareness into a kind of strength. But some of its most compelling moments are tedium of modern pop.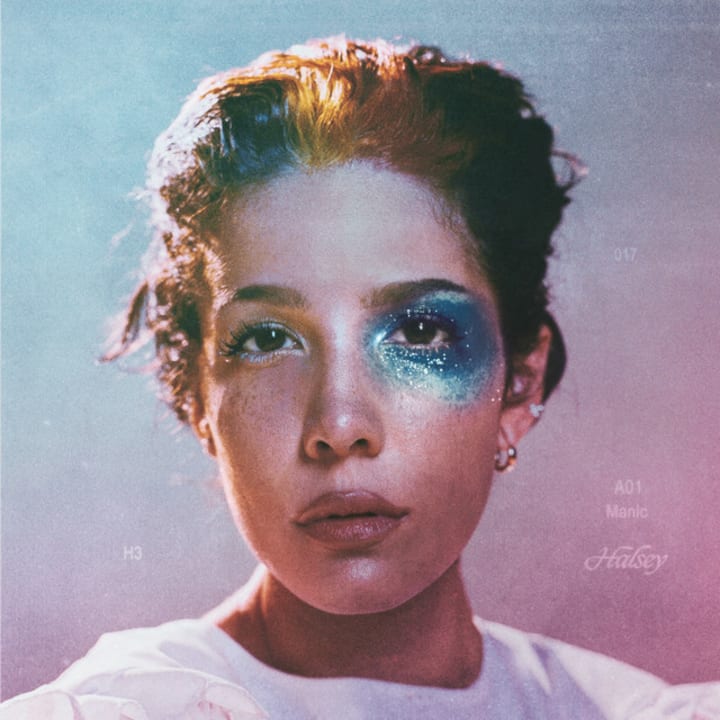 Many of the songs on the 25-year-old's emotional third album Manic were written from the eye of the storm. The result is a poetic and courageous work that traces heartbreak, health, and personal growth. Manic, the third album by Halsey is an unlikely, but effective, manifestation of this new convention. I can imagine many listeners finding comfort across its 16 songs, and similarly bridging angst and self-discovery to navigate personal crises of their own. "Without Me" and the country-pop manifesto "You Should Be Sad," are rooted in the exploration of deep pain and what Halsey has described as an interest in "female rage." Notably, Halsey describes the album as the first project she has written as herself, New Jersey's Ashley Frangipane, and not under the protective cover of her alter ego. Unlike 2017's hopeless fountain kingdom, Manic is not structured around an elaborate fictional framework. She does well in framing some of those personal experiences as concepts, on standout songs like the pop-rock drunk-texting anthem "3 am" and the melodramatic revenge drama "killing boys," both of which manage to flip lonely self-awareness into a kind of strength. On the former, a song that deserves a bright future as a karaoke classic, she begs: "My insecurities are hurtin' me/Someone please come and flirt with me." Who among us hasn't been there? Alongside guest appearances from alternative star Alanis Morissette, rising alt-pop teen Dominic Fike, and SUGA of the K-Pop music group BTS, some of the world's foremost hitmakers and shapers of the amorphous and chameleonic pop are felt far from acutely on their own tracks. Though Manic features Halsey's take on a handful of different genres—broody pop-R&B reminiscent of her early work; alt-rock-lite that is an aesthetic match to her persona; twangy country-pop sure to find a home on certain segments of pop radio—much of it has the same reflective surface and, at some points, the depth of an oil slick. The Morissette collab "Alanis' Interlude," which features a reference to John Mayer's "Your Body Is a Wonderland," is almost too irritating to endure: "Your pussy is a wonderland," the pair warbles, infinitely more times than necessary. It is a low point for someone who is at times a clever songwriter. Despite some missteps, Halsey's appeal is clear: It's a singularly difficult time to be a young person, and she is warmly attuned to that reality. "I don't wanna be somebody in America just fighting the hysteria," she sings on the album opener "Ashley," framing her personal frustrations within the broader sociopolitical context shaping our collective experiences. What does it mean to be a woman in pain in a country that dismisses you? What is the significance of loneliness in a society that seems to require it? How much compassion does a broken self deserve? On Manic, Halsey proves she isn't quite the radical she thinks she is. But maybe she doesn't have to be.
15.
The second album from Sophie Allison is piercing and unpredictable. In contrast to its bigger and brighter sound, the mood is grimmer, the emotional truth darker than ever.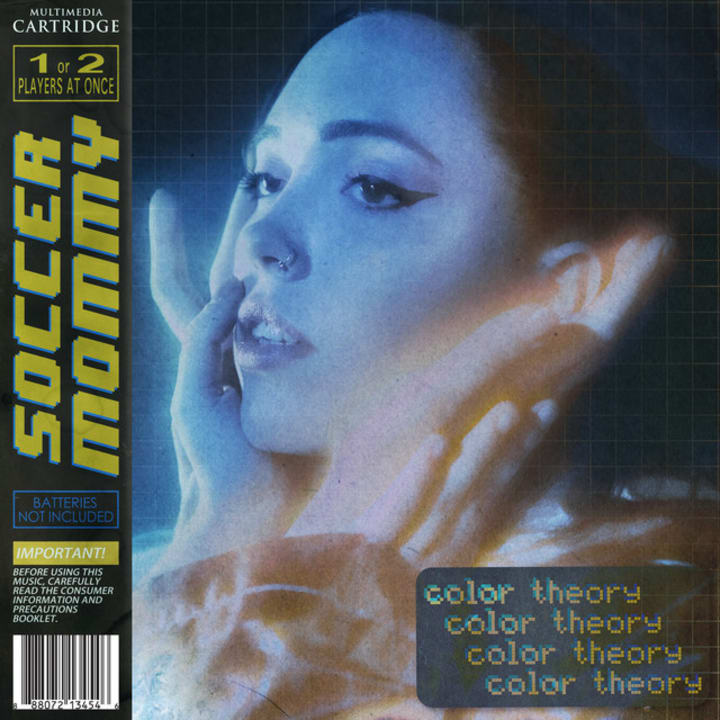 The Nashville guitarist and songwriter's color theory is steeped in feelings of alienation, depression, loneliness, and anxiety, all presented with confidence belying her 22 years. When Sophie Allison sings, she sounds wide-open and guarded, casual and intense, intimate and coolly removed. In her best songs as Soccer Mommy, a piercing line —"I don't wanna be your fucking dog," for example, from "Your Dog"—wriggles away from direct interpretation as she delivers it, turning from declaration to hypothesis. Some of the magnetism of her pop-inflected indie rock comes from the winding shape of her melodies; in their unpredictable motion, they often resemble counterpoint written to a root melody that's been erased. But a lot of her power derives from the immediacy of her voice—when she opens her mouth it's as if a spotlight appears. The songwriting of her earliest direct-to-Bandcamp material was still hazy at the edges, but by her 2018 studio debut Clean, a world-class indie rock singer-songwriter was standing in her place. It doesn't always happen this way, but the acclaim followed her swiftly and her fanbase multiplied. "color theory" exhibits much of the growth—and some of the growing pains—that usually attend massive transformations. And its something special about Allison.
16.
Fiona Apple's fifth record is unbound, a wild symphony of the everyday, an unyielding masterpiece. None of her music released has ever sounded quite like Fetch The Bolt Cutters.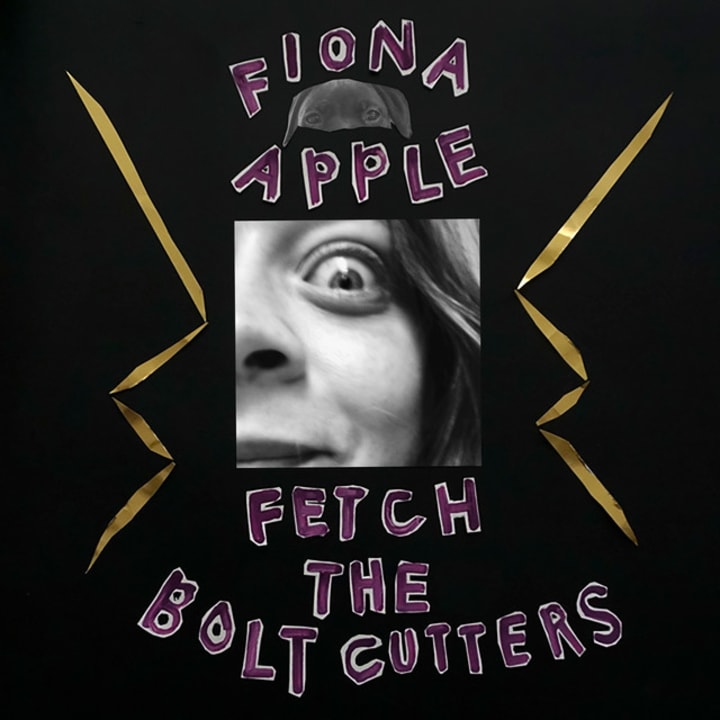 Art can expose the lies. The early music of Fiona Apple was so much about grand betrayals by inadequate men and the patriarchal world. Did it teach you to hate yourself? Did it teach you to bury your pain, to let it calcify, to build a gate around your heart that quiets the reaches of your one and only voice? Fetch the bolt cutters. Fiona Apple's fifth record is unbound. No music has ever sounded quite like it. There is a tendency among songwriters, as they get older, to refine—to use fewer words to allow for easier melodies. But to refine is to reel back, to withdraw. Apple does the opposite, reimagining her music to accommodate even more words, more of herself: "You've got to get what you want/How you want it/But so do I," she sings on "Drumset," grasping at every self-determined syllable. A number of Fetch the Bolt Cutters' rough-hewn tracks sound like they might collapse at any moment, only to pick themselves up with a smirk of cool relief. And on "Relay," after listing off a series of things she resents about an ex, she offers a critique of our hyper-socially-mediated world so savage it practically demands a standing ovation." The title track, and the album's peak, is like a teenage girl's diary, detailing the futility of fighting your way through a friendship, crying, and the secret power of a Kate Bush song. Apple sings of how the cool girls in school damaged her self-esteem, how the strength of your mind does not guarantee the fortitude of your heart. The energy centers of the song are reversed—the verses slink with gravity, the choruses are steadied and light. "Fetch the bolt cutters," Apple sings like a spell, "I've been in here too long." She has always strung words together like armor, but "Fetch the Bolt Cutters" feels designed to protect us. However you interpret it, the line, the song, and the album speak the language of transcendence. Apple alluded to how the world can disconnect us from ourselves. Fetch the Bolt Cutters is full of audacious scenes like this, where Apple narrates, in vivid detail, experiences we just don't typically hear in songs.
17.
The Paramore singer's debut solo album is emotionally vulnerable and musically ambitious, one that finds catharsis in the brambles of experimental pop production.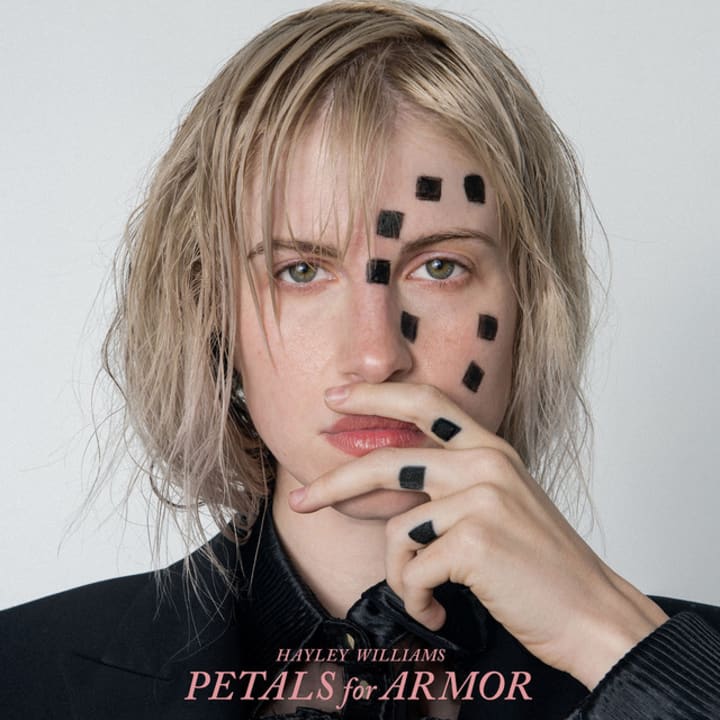 The murkiness inherent to mental health is an exemplary snapshot from her solo debut, Petals for Armor: intense emotional vulnerability couched in the creature comforts of her homestead. On Petals for Armor—originally released as three distinct EPs—Williams traces a meandering, multi-faceted path to recovery, one that might ring familiar to anyone who's undergone the taxing process of intensive therapy. "Leave It Alone," one of the earliest songs Williams wrote for the record, addresses the cruelty and irony of loss with chilling clarity: "If you know how to love/Best prepare to grieve," she sings, her voice tipping upward, knowingly, on the last word of each line. The instrumentation, thick with gently sloping violins, brings to mind a post-rock dirge, invoking the leaden air of mourning without veering into maudlin sap. On "Rose/Lotus/Violet/Iris," joined by the disaffected chorus of Julien Baker, Phoebe Bridgers, and Lucy Dacus, she conjures a similarly haunted atmosphere, opening with ghostly, swirling vocals dense with delay. But despite the overcast mood, the lyrics hesitantly tell a story of regrowth. On "Cinnamon," an uptempo ode to the comforts of nesting and making a home, Williams creates layered melodies with her vocals, beginning with animalistic yells of "ahh" and "ooh" and taking a sharp turn with highly syncopated, all-business enunciation on the versus: "Home is where I'm feminine/Smells like citrus and cinnamon," she sings cooly, moving through the syllables of the final words like a percussive triplet. We're left with a vision of Williams that mirrors the strongest moments on Petals for Armor, one that takes the long way to enlightenment.
18.
On her second album, Phoebe Bridgers defines her songwriting: candid, multi-dimensional, slyly psychedelic, and full of heart. Her music has become a world unto itself.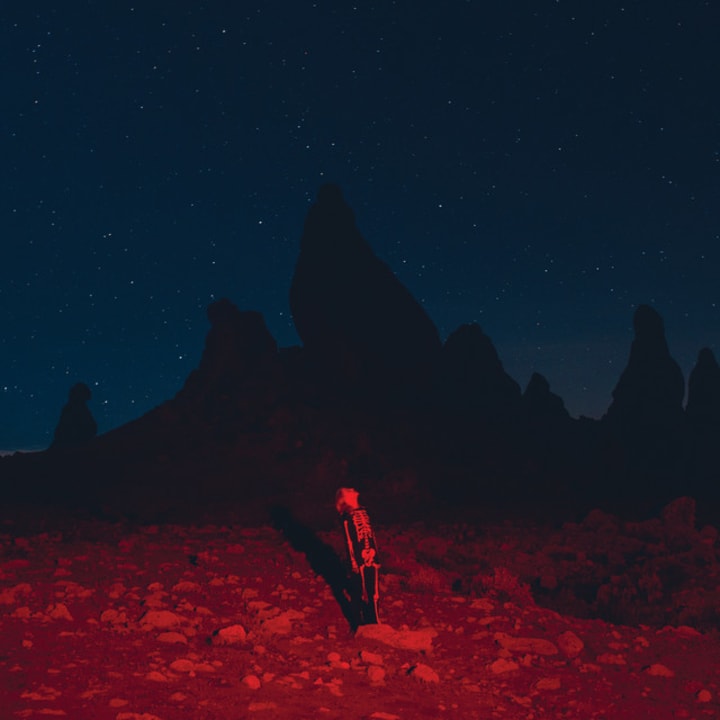 If there is a recurring theme to be found in Phoebe Bridgers' second solo LP, it's the idea of having these inner personal issues while there's bigger turmoil in the world—like a diary about your crush during the apocalypse. Punisher is a set of folk and bedroom pop that's at once comforting and haunting, a refuge and a fever dream. Phoebe Bridgers is a master of collapse. The California native writes songs for those moments when things fall apart when language fails when you long for so much distance that you need a spaceship to reach it. From there, she is able to find a sense of purpose, or at least make a plan. "When I get back I'll lay around/Then I'll get up and lay back down," goes a couplet in "I Know the End," the closing track of her stunning second album Punisher. Across the song's two halves, she tethers the anxiety of leaving home to a vivid depiction of an actual apocalypse: lightning crashes, fire rises, people scream. "Yeah, I guess the end is here," she deadpans. Her delivery is light, insistent—the casual tone you use to convey passing thoughts to the closest person in the room. "Garden Song," is a marvel not only for how seamlessly its lyrics bind fantasies and nightmares, burning houses and blooming flowers but also for how each element of its slyly psychedelic arrangement travels along with her words. The fingerpicked riff is played on a guitar that seems to be dissolving; a low, male voice comes in like a record playing at the wrong speed; a steady pulse seems to rise from somewhere deep in your headphones.
19.
Taylor Swift's eighth album is a sweater-weather record filled with cinematic love songs and rich fictional details. Its her breakthrough as a rising-alt artist during quarantine.
Written and recorded remotely during the first few months of the global pandemic, folklore finds the 30-year-old singer-songwriter teaming up with The National's Aaron Dessner and longtime collaborator Jack Antonoff for a set of ruminative and relatively lo-fi bedroom pop that's worlds away from its predecessor. When Swift opens "the 1"—a sly hybrid of plaintive piano and her naturally bouncy delivery—with "I'm doing good, I'm on some new shit," you'd be forgiven for thinking it was another update from quarantine or a comment on her broadening sensibilities. But Swift's channeled her considerable energies into writing songs here that double as short stories and character studies, from Proustian flashbacks ("cardigan," which bears shades of Lana Del Rey) to outcast widows ("the last great american dynasty") and doomed relationships ("exile," a heavy-hearted duet with Bon Iver's Justin Vernon). It's a work of great texture and imagination. "Your braids like a pattern/Love you to the moon and to Saturn," she sings on "seven," the tale of two friends plotting an escape. "Passed down like folk songs, the love lasts so long." For a songwriter who has mined such rich detail from a life lived largely in public, it only makes sense that she'd eventually find inspiration in isolation. Like the rest of us, Taylor Swift knows she's had better summers before and she'll have better summers again. At least she's made very thoughtful use of this one, surely.
20.
Filipino-born and British-raised Beatrice Laus uses the slanted melodies and flannel-loving aesthetics of '90s alternative rock in service of massive pop hooks.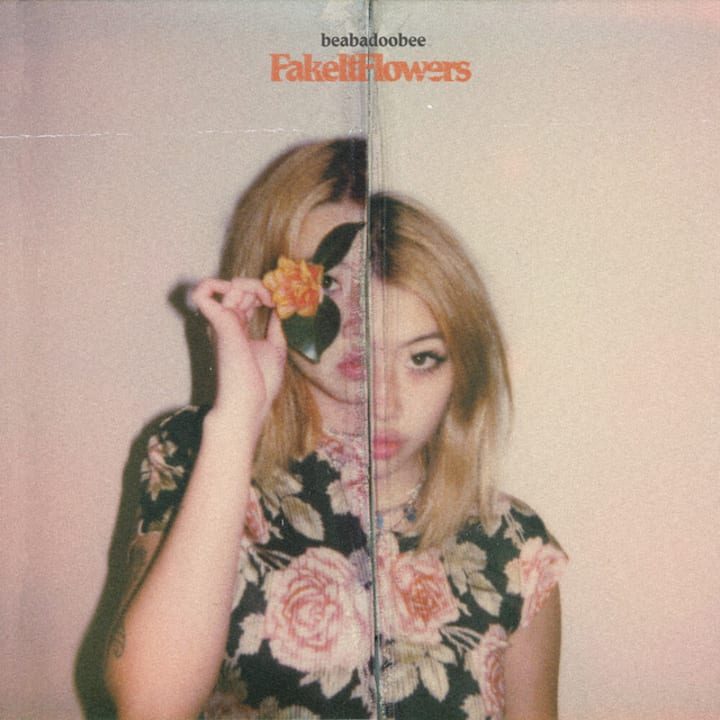 The debut studio full-length album from beabadoobee is relentless in its pursuit of a massive hook. "Worth It" refashions the lush strings of Britpop into a climactic motif that builds with each arena-sized refrain; "Charlie Brown" pairs subdued verses with simple, shout-along chorus, practically built for Laus's imaginary big screen getaway-car syncs. And where "Coffee" and other early singles relied on predictable chord progressions, Kristi reaches for open tunings and sly tempo changes on "Dye It Red" and "Care," achieving an intuitive approach to pop that still scans as left-of-center. But like a good soundtrack in a CW drama, her music still operates best in the background. Despite her love for '90s alt-rock poets, a closer listen reveals her writing to be disappointingly prosaic. Her lyrics seem designed for shape, rather than color, rising to the level of math class margin notes and locker graffiti: "Kiss my ass/You don't know jack," she sings on "Dye It Red," with almost comically sentimental delivery. The album is broadly about the trials and tribulations of young love, specifically with boyfriend Soren Harrison, but it rarely escapes the most straightforward expression of those thoughts—"It's hard cause it sucks," she moans on "Further Away"; "I think I want to marry him," she sings blissfully on "Yoshimi, Forest, Magdalene." Fake It Flowers is an album of vibes: It uses the slanted melodies and flannel-loving aesthetics of alternative rock in service of pop hooks that are almost impressively simplistic and repetitive. The hope, as she tells it, is that you sing these songs into your mirror, blast them in your car, and scribble them into a diary post-breakup. Too often, she jumps to John Hughes-ian climaxes without laying the foundation that would grant them the proper emotional heft. But Laus shines as a guitarist and a composer; even the sternest skeptics might be forced to headbang once the power chords crash in on a particularly distorted chorus. Fake It Flowers is pretty much her whole life in one album.
In a total of 20 albums, let's name each one for you.
Mitski - Puberty 2 (2016)
Lorde - Melodrama (2017)
Halsey - hopeless fountain kingdom (2017)
Billie Eilish - dont smile at me (2017)
Soccer Mommy - Clean (2018)
Snail Mail - Lush (2018)
Mitski - Be the Cowboy (2018)
Clairo - Immunity (2019)
Billie Eilish - WHEN WE ALL FALL ASLEEP, WHERE DO WE GO? (2019)
Lana Del Rey - Norman Fucking Rockwell! (2019)
Melanie Martinez - K-12 (2019)
Angel Olsen - All Mirrors (2019)
BENEE - Stella & Steve (2019)
Halsey - Manic (2020)
Soccer Mommy - color theory (2020)
Fiona Apple - Fetch The Bolt Cutters (2020)
Hayley Williams - Petals for Armor (2020)
Phoebe Bridgers - Punisher (2020)
Taylor Swift - folklore (2020)
beabadoobee - Fake It Flowers (2020)