Who Is Singer Reina Mora?
Puerto Rican Roots Abound In "Trouble"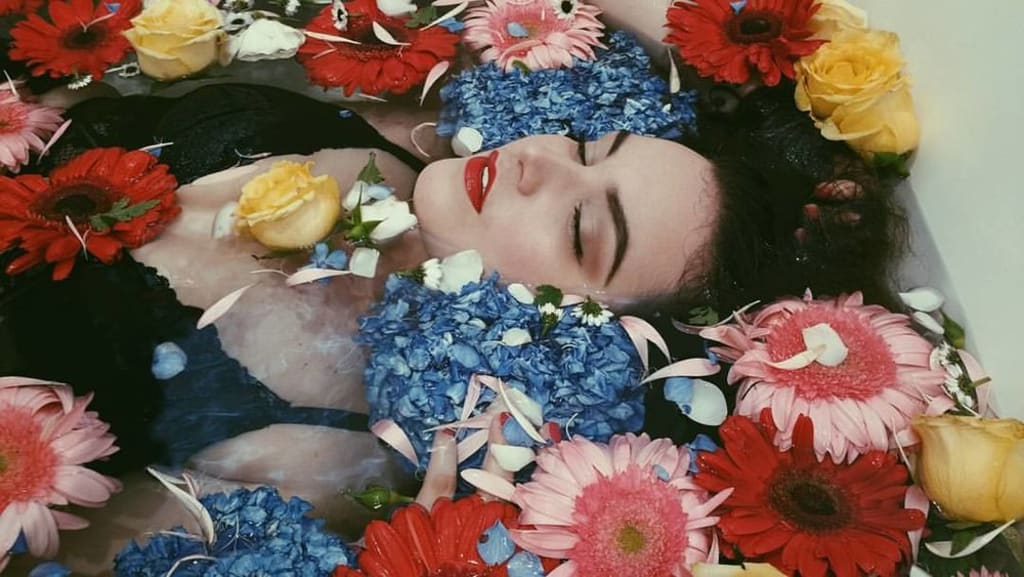 Reina Mora is a moniker, a stage name. The talented songstress behind this name is Leeane Melendez. While I've said in numerous previous reviews that I'm against using a "band" name for a solo artist, I have no issue with stage names, especially when it's this cool. A multi-talented singer, Melendez once fronted metal, rock, and even electronica bands. Knowing this, and then listening to her new single "Trouble," you'll notice this is one woman that has a voice that can take her places. What an amazing range.
The L.A. based singer has already been places, well-traveled as a lead singer and all. With her newest adventure under the guise of Reina Mora, Melendez is getting back to her roots. Her new music is all about the Latin sound and her own multi-cultural background. You can feel her passion in the music.
The biggest difference in the music she did and the music she's doing? Her upcoming full-length album, Birds Eye View, is more of a pop album, maybe a bit of an alternative and sometimes rock sound, but it's pop. Luckily, it's good pop.
There is nothing about the song "Trouble" that doesn't scream Latin pop music. She has no trouble making this an interesting song. It has a romantic beat perfect for dancing with the one you love. It's upbeat and sounds amazing.
Reina Mora is a talented singer with a strong voice. She has a desirable range for the music she's doing, which is much different than metal, that's for sure. Her voice gives the song's lyrics even more power.
There is something both sexy and somewhat dark about this song. It's in the lyrics, the vocals, and especially in the instruments that are backing up this talented performer. According to the singer, this song is about being in control of your own sexuality.
"I wanted to write a song about being seductive and empowered as a woman with that sexuality and not be ashamed of it."
Intrigued by this artist's sound I wanted to get a taste of some of her other work, which I was able to do on the videos page of her website. There you'll find a few videos, including a cover of a Ryan Adams song that is absolutely beautiful. On this cover of "If I Am A Stranger," Reina bares her heart and soul. The song is so raw and fresh and does great justice to the original.
If you want to feel sad, nostalgic, and be amazed at the same time, check out her cover of "Last Christmas" on that same page. While I enjoy the original version of this song, I think this is the best cover I've ever heard. Reina Mora's smoky vocals sound amazing with these sad and beautiful lyrics.
Of course, those two tracks do not embody that Latin sound, but they are both great covers that give you a taste of the talent behind this singer. I am now extremely interested in hearing some of her singing as a rocker and metalhead. I am sure it was divine.
More than that, however, I am looking forward to the release of Birds Eye View. If you go only by the sound of "Trouble" it's guaranteed to be a great sounding collection of music. I have hopes that Reina Mora does some slow and romantic songs to go along with the spunkier dance beats.
I wasn't able to track down the exact expected release date of the new album, but I'm sure if we all keep an eye on the website we'll know when it's time.