Top 10 Luke Bryan Songs
Record Breaking Country Artist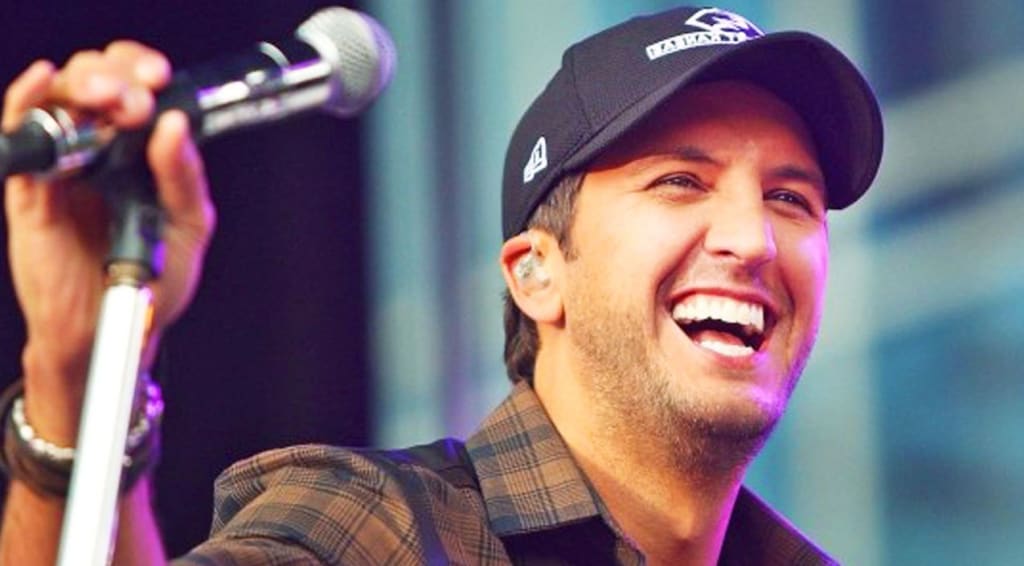 We all know Luke Bryan for his hip-thrusts, but he's known for a lot more than that. Bryan, one of the most successful country-artist in Nashville has toppled Billboard charts with a numerous amount of his songs and has received 30 plus awards, and counting.
Bryan has received the Academy of Country Music Awards, the Country Music Association Awards "Entertainer of the Year" award, and has sold over seven million albums and 27 million singles worldwide.
When it comes to Bryan's music, it's a hard task to rank his songs. He's put out many hits that are different from one another, experimenting with a country sound to adding hip-hop and rap into his style.
Take a look at the Luke Bryan songs that made my top ten list.
This particular song has become a piece of Bryan's live shows since it spent a week at the top of charts in February 2012. The song, in many ways, sums up how Bryan's fans feel about watching one of his performances, and wishing the evening didn't have to end. Trust me, I've been one of those three times, and I sill don't want the night to end!
"Fast" is a song that has a reflective state of mind that highlights how quickly time passes by, without us even realizing. This song allowed Bryan to make history, becoming the first artist to have six number one singles from one album—Kill The Lights.
"That's My Kind of Night" adds an interesting country-rap style to Bryan's traditional songs. The song features big tires, corn rows (on a farm), a feel-good bottle of booze, and love under the moonlight, however, fans often disregard this and just sing and dance along with the catchy up-beat tempo.
Bryan steered away from his party vibe hits with "Drink A Beer," offering fans a heartfelt approach to how he felt after his brother and sister passed away (at different stages of their life, yet young). The song, actually co-written by Chris Stapleton, has been performed live and captures the hearts of millions of fans who, too, can relate. It perhaps is one of the best performances Bryan gives his fans.
There's something about this song pegging a couple first meeting while a particular song was played on the radio, and her wanting to...play it again. This one is pretty catchy, too. You'll find yourself singing, "play it again, play it again, play it again," and then you'll want to (literally) play it again!
"Scarecrows" isn't the typical Bryan song fans are used to, however, the beautifully written metaphorically song about growing up and leaving a hometown is similar to a scarecrow—wherever you go in life, your roots, like a scarecrow, will always stay.
When you ask someone what Bryan song(s) they know, "Country Girl (Shake it for Me)'"will be the quick answer. This vibrant, fun song was influenced by hip-hop, offering the sound an infectious groove. Bryan, who's known for his hip-thrusting, gives his female fans a reason to go crazy during this particular hit.
Written by Cole Swindell, this song compares feelings to an old beach roller caster ride, where it goes up and down. The imagery in "Roller Coaster" is rather different than any of Bryan's other songs.
When I saw Luke Bryan for the second time, it was delayed because of rain. However, none of us fans were upset because like Bryan has sung many times before, 'rain is a good thing!' This song, written by Bryan and Dallas Davis, was written about an old joke they had about rainy days leading to whiskey, pegging rain as a good thing. Perhaps it is, when you see Bryan, himself, perform it live. On top of that, you will find yourself singing, "Rain makes corn / Corn makes whiskey / Whiskey makes my baby feel a little frisky,"—that, I can promise you!
This particular song didn't make it to any country charts, but it holds a particular place for dog owners, like myself. Bryan sings it from his perspective about him and his dog, Bandit. No matter how many times I've listened to "Little Boys Grow Up and Dogs Get Old," I still find myself wiping the tears strolling from my eyes.
list