Toggo Ultrarock Makes EDM Rock
New single "Cannonball" is an interesting listen.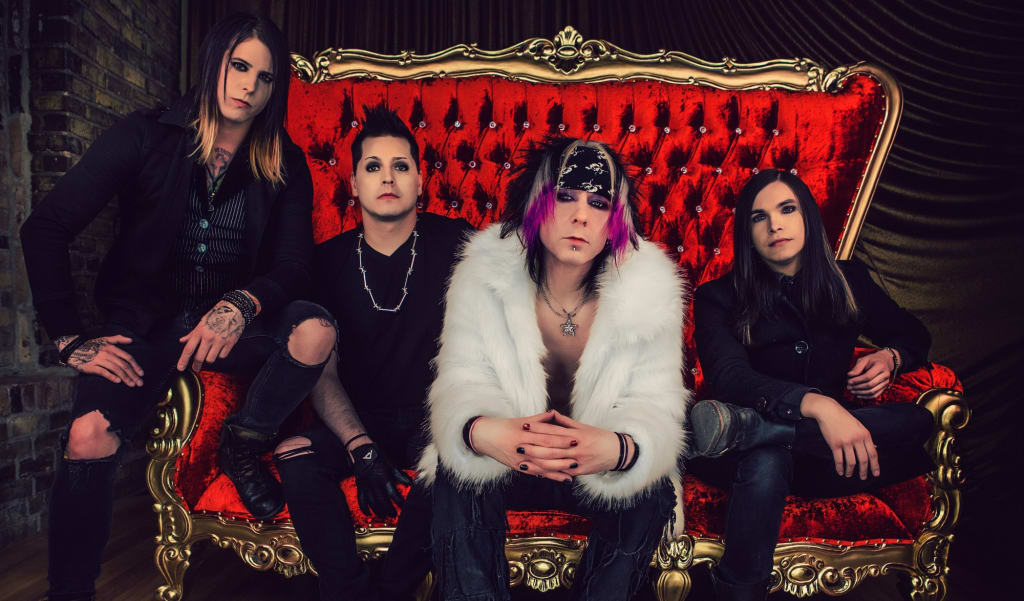 If you're an EDM fan and like the music you've heard recently from EDM performers like Skrillex and deadmau5, you might like Toggo's music. His new single, Cannonball, kind of sounds like 80s glam rock mixed with an EDM sound. And, to look at Toggo you'd get that vibe as well. From his hairstyle down to his jeans. It kind of makes the sound of his music a bit surprising but in a good way.
While Toggo's music isn't something I would normally listen to I kind of dug the beat to this particular tune. It has a great dance beat and would make for a great addition to any workout playlist. But, you're going to need to be a fan of dance music if you want to get into this particular song (you'll learn later that not all of his stuff sounds like this). It's extremely upbeat.
I especially dug the video. It's very artistic and telling. It begins with a view of some artwork that almost looks like anime, and then it fades into real life where a guy is kind of following a girl (hate to make it sound stalker-like, but videos seem to like to do that, don't they?). Anyway, unlike one of those videos where you just watch the singer perform, this video tells a story, while also giving you a glimpse of Toggo live in concert.
Unlike what you'd generally expect from EDM, however, Toggo isn't just some dude with a mixing machine and a DJ setup. According to the biography, he has available, Toggo has a full band. They consist of Johnny Santoro on guitars, Tony Erickson on drums, and Jay Stevenson on bass (at least on Cannonball). You get a glimpse of a full band in the video as well. I wouldn't compare his music to Trent Reznor's at all, but Trent does his music on his own and then tours with a band.
The video is kind of cool, and Toggo has some wild hair. But I needed to hear more. Luckily, Toggo has some other music available on his Soundcloud page.
Perfect For Just One Day is a bit of a slower song. If for any reason you didn't like Toggo's vocals in the previous song, you're going to hate this one (I've gotten different reactions to his vocals as I've been listening to his music). I like that this song isn't a dance song and it seems to have some more reflection on the actual instrumentation (at least the guitar anyway). It's very acoustic and singer/songwriter sounding.
Sonic Boom is more dance-like again. The drums seem to stand out a lot in this one. It also has more of a rock sound to it, where Cannonball had more or a pop sound to it. I like this one the best out of the music I've listened to so far from Toggo. If you didn't like Cannonball you should give this one a listen before you give up on this musical talent.
I also listened to Monday Morning, which is another good one. It's not a dance song. It has kind of a rock singer/songwriter sound and kind of reminded me of some early Marvelous 3 or even early solo Butch Walker stuff.
Toggo has a knack for writing good lyrics, whether he's doing the dance music thing or the more rock/acoustic sounding stuff. The songs are sometimes deep and always interesting. If you like rock, EDM, pop, and other genres he's worth checking out.
product review
bands