This Is Blank Spaces
Lockdown with a new album on the cards? Not a problem.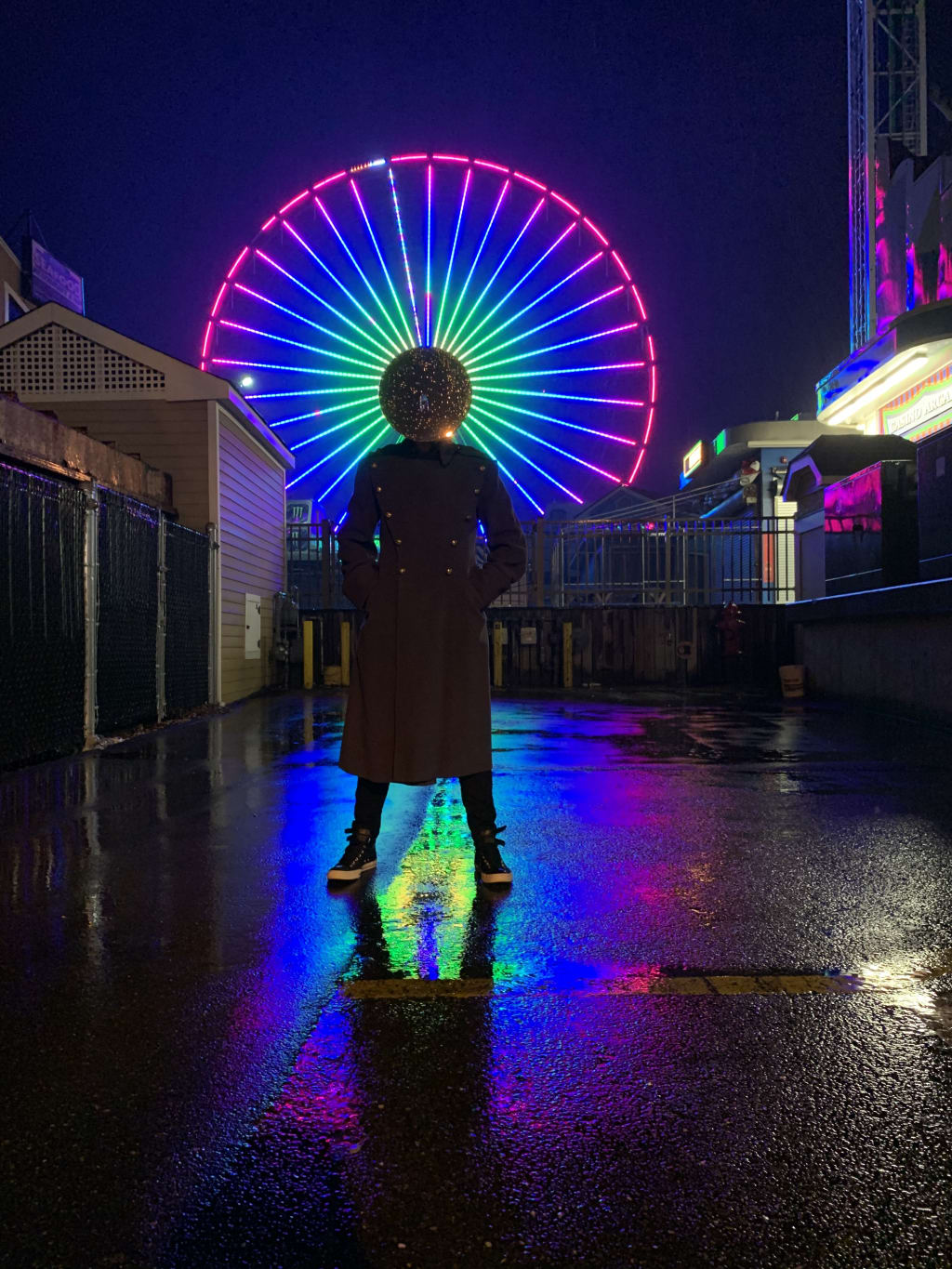 © Blank Spaces/Daniel Gallagher
There is nothing quite like finding new music that lightens up the world a little. When this happens while stuck staring at the same four walls for weeks on end during a lockdown in the middle of a depressing global pandemic, finding good new music helps take the edge off the mind numbing combined boredom and fear is like striking a particularly nice seam of gold. This is what you might experience with the second album by Blank Spaces 'A Home Away From Home', released on 1 May 2020, via bandcamp, pointing to some musical talent that the world should hear more about, and in this interview with Daniel Gallagher, singer, songwriter and guitarist, we will do just that.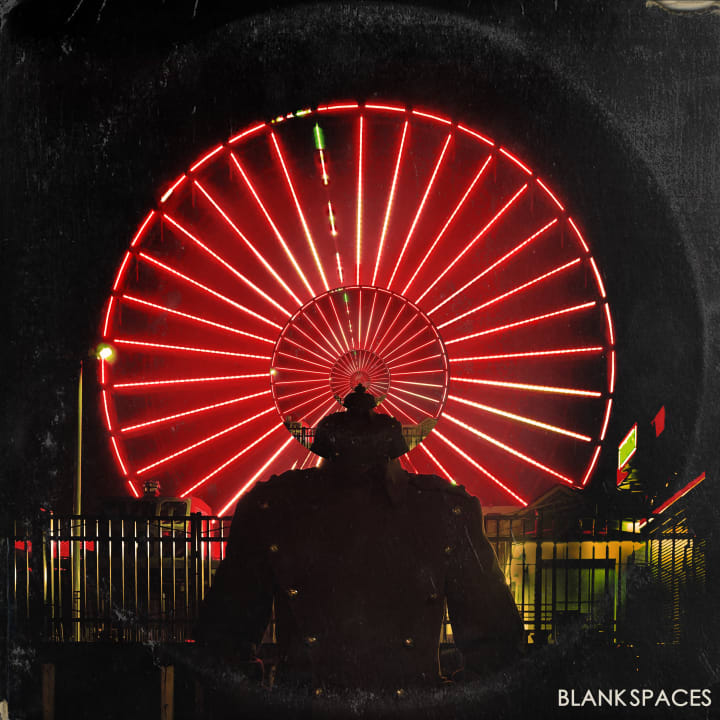 Opening song 'Note To Self' comes across initially as what you could describe as a 'lockdown anthem' by virtue of its lyrics about sitting indoors in a sort of state of mental static. "A few people have asked if 'Note To Self' is about the frustration of being stuck at home during the lockdown but it's a little older than that though the lyrics fit the current situation well." Daniel says, "That song was written sort of as a motivator to myself to change my own situation. I'd been wanting to move to New York to start afresh and in the song I'm encouraging myself to escape the monotony of the daily life I had at the time."
Many of the songs of 'A Home Away From Home' touch on personal subjects. As Daniel says, "'Sound Of Her Heartbeat' is very much my ode to New York, one of my favourite sights is driving over the Williamsburg Bridge into Manhattan at night with the city all lit up, and I started writing the lyrics on one such trip over.
"My move to the States has influenced the themes on a number of other songs, with 'My Heart Skips', 'Magnet For Trouble' and 'Waiting On A Promise' being about my now wife and the long distance relationship we were going through as I went through various visa issues etc. 'Sedition' and 'Sharpen Their Knives' reflect my feelings about the last few years of the people in power in the US and the UK."
How did he come to be involved in music? "Growing up I was always surrounded by music. I was given a present of a guitar at the age of seven but didn't really get into playing till my early teens. Since the age of 14, I've been in bands playing every grotty pub in England, first on bass then on guitar. Prior to Blank Spaces I was in a band called Cazals that did quite well. We toured for five years straight and released an album in 2008 that I think still holds up.
"After Cazals broke up I spent the very little money we had split between us, on buying old analogue tape recording equipment. Over a couple of months I managed to build a pretty decent 16 track tape studio in my bedroom, much to my neighbours delight. I had lots of ideas for songs and with the help of my then flatmate Martin Dubka, who's a really talented producer, I started experimenting with recording songs on my own and working with the limitations of vintage equipment and tape. Those recordings turned into the first Blank Spaces album 'Memory Man'.
"The name Blank Spaces came from an idea I had for a band logo based on the word game Hangman. I liked the idea of the band name missing the vowels necessitating someone to guess the 'blank spaces'."
In terms of the Blank Spaces sound, Daniel describes it as, "New wave indie with a touch of wannabe guitar hero." What about influences? "For Blank Spaces I'd say there are certain albums that have inspired the vibe / sound I want my songs to have such as Talking Heads 'Fear Of Music', 'Soul Mining' by The The, 'Neu!' by Neu!, Paul McCartney's 'McCartney II' and Robert Palmer's 'Clues'. Then there are maybe more modern touches from other bands I love such as Hot Chip, LCD Soundsystem, Blood Orange, Ratatat and John Frusciante that I hear creeping in."
On others involved in the production of 'A Home Away From Home', Daniel says, "I'd been gigging as Blank Spaces with Warren Stubbs, who also drummed in Cazals and had moved to New York a few years ahead of me, and a friend Ray Malo joined us on bass. To produce the album my old flatmate Martin flew over and we hired our friend Daniel's [Collás of Phenomenal Handclap Band] studio in Brooklyn for 10 days to record. A few friends would pop by and would make them do percussion and gang vocals with us, stuff like that. Martin then mixed it back in the UK."
When it comes to song writing, it seems to be an ongoing process for Daniel, "The majority of songs tend to come to me in parts, such as a guitar riff idea will materialise one day, then on another day maybe a verse melody and some words. I have a million pieces of songs and at some point my brain will say, "oh that would be good with that" and I'll put the song together.
"Once in a while a song will sort of pour out of me in one go, a track called 'Start' from my first album was like that. I think that was written in 30 minutes. On 'A Home Away From Home', a song like 'Sound Of Her Heartbeat' was very focused, I knew what I wanted to say in that song but I took my time to get the words and music right. 'Magnet For Trouble' is a riff I'd tried to turn into a song for a while but live the song would always seem to fall flat. In the studio I worked on the arrangement and we managed to get a great version of it together."
With half the world under lockdown from Covid-19, it is a difficult time all over for the music industry, with some, such as Alanis Morrissette postponing new albums, and live shows an impossibility, unless streamed. But this didn't deter Daniel when it came to releasing 'A Home Away From Home'. Managing this while being coping with being in lockdown is quite impressive. "With the lockdown happening I really took it as a challenge to be as productive as I could." He says. "Thankfully I had just got back the masters of the album before the pandemic but I didn't have any artwork, videos or release plan. So I set about learning the best way to self-release the record, downloaded some video editing software and made two videos of footage I'd taken with some friends. And one night, I found a Ferris wheel with its lights still going at the Jersey Shore with my wife and we shot the album cover. It is incredible how much you can do yourself, if you really have the time and patience to make mistakes, thanks to music, video and photographic software."
And his plans post lockdown? "I've a good few songs in the works, which I've been making rough demos of but I need to look at setting up another home studio. I can't see there being live shows for a while so I'll probably concentrate on writing and recording and look to release another EP or album for early next year if possible."
Finally, what would be Daniel's dream achievement as a musician? "It sounds quite small but this is the second Blank Spaces album and neither have had a physical release, so I'd love to get the two albums released on vinyl. I'm very proud of the artwork on both so to have proper vinyl versions would be really cool. On a grander scale I'd love to do a cross country US tour, I've only ever played shows in New York and LA so to pack into a van and do a few months tour would be really fun."
Both 'A Home Away From Home' and 'Memory Man' are available on bandcamp.