The Yellow Rose of Texas was a woman of color
The legendary song's original lyrics were changed .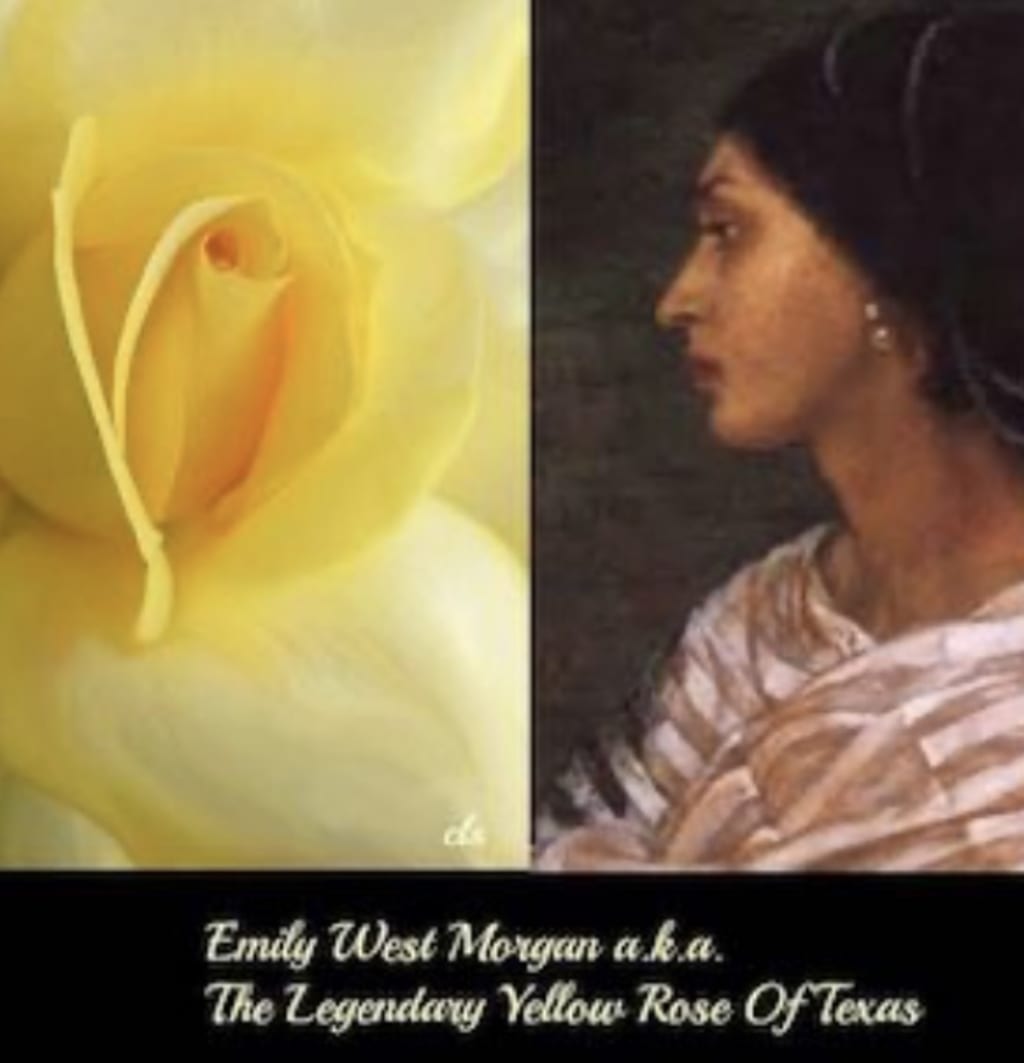 I was recently watching the 10 episode show Texas Rising and was intrigued with the character, Emily West, a woman of mixed racial heritage. At the end of the final episode, clips were shown of the actors who portrayed the characters, images of the real people, and a brief history. I was surprised to find that Emily, also known as Emily Morgan was the inspiration for the popular song, The Yellow Rose of Texas. I had never associated the color of the rose with the hue of the woman's skin but suddenly it all made sense.
Light skinned black women are often referred to as"high yellow." I have been called this far too many times in my life by people of my own race. Once a white male in a nursing home would stutter and tell me, "Get away you high yellow" whenever I went into his room. I often wondered what the back story was behind his behavior, but never got to find out. I do however have some background information regarding Emily and the popular song. Archives from the University of Texas reveal that the original lyrics of The Yellow Rose of Texas were written as if a black man had penned them, but no author is given credit. The Following is a portion of those early verses.
There's a yellow rose in Texas, that I am going to see,
No other darky [sic] knows her, no darky only me
She cryed [sic] so when I left her it like to broke my heart,
And if I ever find her, we nevermore will part.
She's the sweetest rose of color this darky ever knew,
Her eyes are bright as diamonds, they sparkle like the dew;
You may talk about your Dearest May, and sing of Rosa Lee,
But the Yellow Rose of Texas beats the belles of Tennessee.
Here is a modern version of the popular song.
If the lyrics were penned this way then the song would have been written by an African American male during slavery and could not have initially been about West. The lyrics were changed 25 years later to what many people sing today. Modern singers have given their own adaptation of the song. This song has a catchy toon that makes you want to dance and clap, but there is some humor here as well. Numerous people over the decades probably imagined the "Yellow Rose" as a blonde-haired Caucasian female. I have to wonder how many people who don't believe in dating outside their race have sung this tune without knowing the legend? How many would never have allowed the lyrics to come out of their mouths if they knew the origin and that the "Yellow Rose" was for all intents and purposes a black woman?
Emily West was a free woman of color, of mixed race, possibly black and white. Her skin tone was referred to as "high yellow". She was born in New Haven, Connecticut and in 1835 she was contracted to work for one year as an indentured servant for James Morgan in New York. This is why she is sometimes referred to as Emily Morgan. Her servitude was at Morgan's Point, Texas, as a housekeeper at the New Washington Association's hotel. Just a few months later, on April 16, 1836, West and along with others at the hotel was kidnapped by the Mexican cavalry.
She was forced to travel with General Antonio López de Santa Anna as he and his army prepared to face the troops led by Sam Houston. Morgan ended up in the Mexican camp on April 21 when Houston's force attacked and won the Battle of San Jacinto in only 18 minutes. Legend says that Santa Anna was caught with his pants down, figuratively. and literally. as he was allegedly having with West when the attack took place. This story was recorded in 1842, in the journal of Englishman William Bollaert who had been given the details by Sam Houston. Once Henderson Shuffler suggested that West fit the description of the girl in the popular folk song about the Yellow Rose, the legend grew. In 1986 the story was picked up by the Texas Sesquicentennial.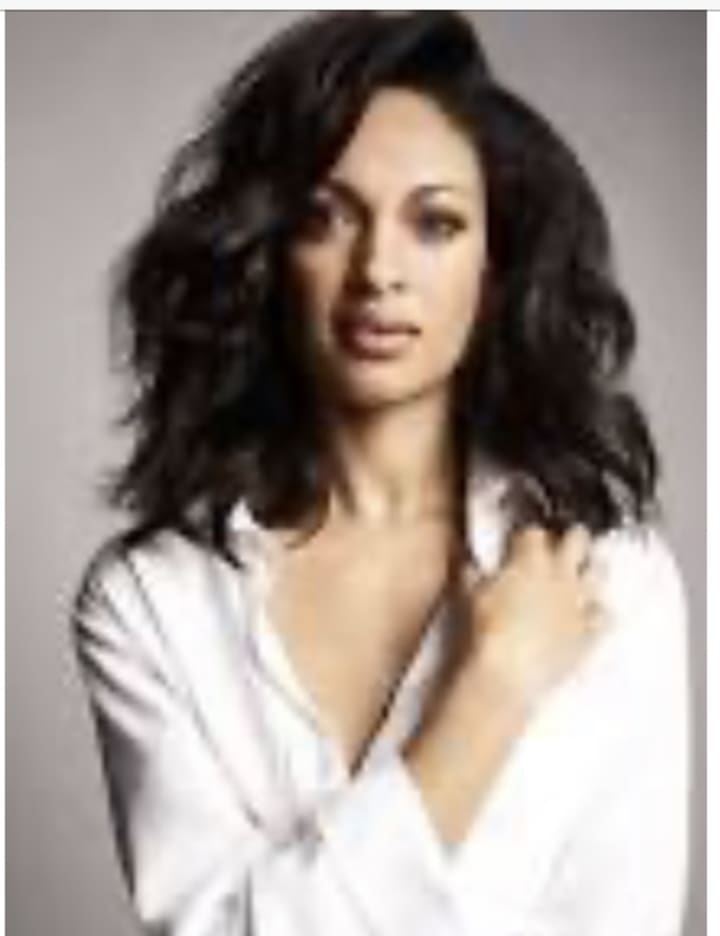 Philip Thomas Tucker, a historian questions the validity of the story because Santa Anna was very much opposed to the "intermingling of races." Santa Anna had been quoted as saying that much of Mexico's political troubles were due to this issue and said "We have failed because of our deplorable racial mixture, and the responsibility for this sad state of affairs lies with the Spanish missionaries who saved the Indian from extinction."] This sounds as if he were talking about the Comancheros who were part Native American and part Mexican. This would have nothing to do with his lusting after a young woman of color.
Also, during slavery in America, there were plantation owners who despised blacks and thought them to be no more than animals, yet they cheated on their wives with slave women and produced biracial children. This indicates that it is possible that Santa Anna disagreed with race-mixing while having a relationship with Emily West. US Senator Strom Thurmond believed in racial segregation but it came out in later years that when he was in his 20's, he had a daughter by his family's 15 year old maid. Her name was Essie Mae Washington Wade.
Emily West decided to leave Teas after the Battle of San Jacinto, but the papers that declared her a "free" woman had been lost. Major Isaac Moreland, who was the commandant of the garrison at Galveston, vouched for Emily when she applied for a passport. It is possible that she returned to New York in March 1837, but no one knows for certain. This is a fascinating tale that many consider as nothing more than folklore, but as they say, "Truth is often stranger than fiction." I do believe that Emily West Morgan was indeed the "accidental heroine of Texas."