The Pandemic Playlist
In times like this, music is one of the ways our world will heal. A soundtrack to our lives.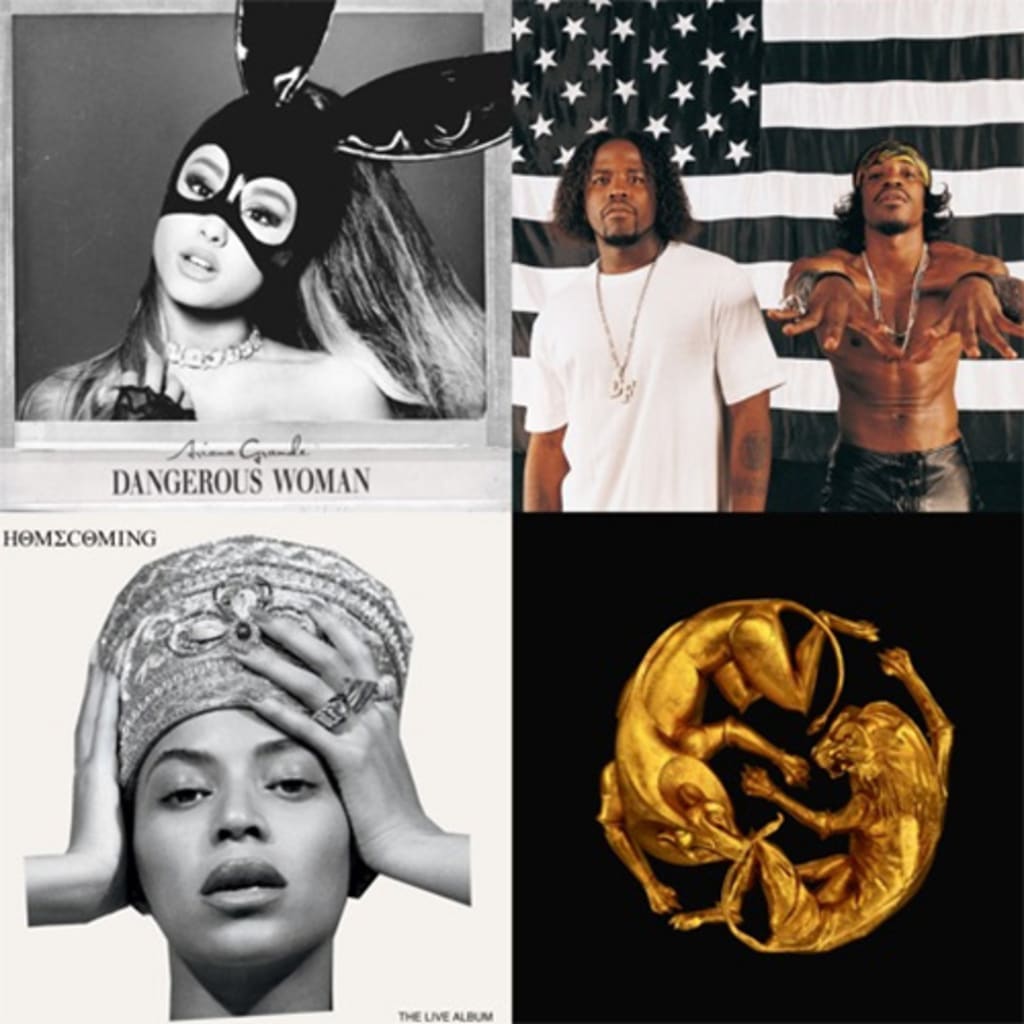 Many will say that a pandemic was inevitable for our world, but a lot of us had no idea what come upon all of us. I must admit that the beginning of what we'll call "the sweep" wasn't something I took seriously, just like a lot of citizens who won't allow themselves to grasp the fact that our world is changing through a tragic and unbearable process. During this time, I faced my own personal tragedy. Losing a family member during a worldwide lockdown, on top of the scary virus plaguing our earth, it put me in a space of realizing what life truly is all about.
As a writer, I was glad to know I had something to keep my mind from going to really dark places during these moments of isolation. I had my writing, and I also had music. I mean through out my life music has always been apart of my emotions, I could always find a song that relates to whatever mood I'm in, and through these uncertain times of fear of the unknown, and constant worry for the health of our loved ones, ourselves and the world, it's pretty much easy to find a catalog of songs to set the mood to lay on your floor and sob your eyes out. But for me I wanted to do everything I could to keep my spirits high, because as we go into our 3rd month on lockdown, it gets a lot harder to remain positive throughout the constant increase in death and the beginning of a new reality.
Through music, I not only found peace, but I also found myself as well. I've used this time to look back on my 26 years of living, the person I was before is far different from the person I am today, and every important moment in my life had a theme song. But during this time where I needed happiness, confidence, love, and courage, I made a soundtrack. I wanted a soundtrack that gave me a wave of emotions, no matter if it was sadness, anger or happiness. I learned that the best way to get through anything is to express every emotion you feel. The beginning of my soundtrack starts off with Michael Jackson's 'Earth Song' that spoke about how important it is to stop thinking of ourselves and focus on the world we leave in, the world that has spent so much time on greed, and hate that we neglect it and face so much disaster. Expressing the anger to how much our world leaders care so little about our lives is expressed in Michael's 'They Don't Really Care About Us' Anthem.
But throughout such rage for what our world has come to, I've found hope In the new world we face, optimistic for the future and staying positive with Ariana Grande's 'Be Alright' and the need to remind myself of why we are on this earth with Beyoncé's 'BIGGER.' My soundtrack takes me on a journey of self discovery and acceptance with who I am today with songs like 'Closet Freak' by Cee-Lo Green that expresses Liberation for one's self and 'So Fresh, So Clean' by OutKast that gives just the right amount of confidence in myself to get up, and keep going. Through it all, I am reminded of being capable of falling in love, and finding new love authentically with Sabrina Claudio's 'Natural.' And the most important part to get through anything in life, is always knowing to 'Live in the Moment' as told by Portugal. The Man. From there, it's just a need to have fun and develop some serious twerk skills if you're like me who loves anything Nicki Minaj, Missy Elliot, and Megan Thee Stallion.
I created a soundtrack that is more than just music to my ears, it's a life boat that I know is going to save me, and keep me a float through the times that we're facing, and anyone who reads this may not have my taste in music, but I hope my soundtrack inspires you to create your own.
playlist
I don't see myself doing anything else in life but writing. To inform, to inspire to entertain.