The Geek Girl's Fifty Breakup Songs
Songs to turn up when love life hits a low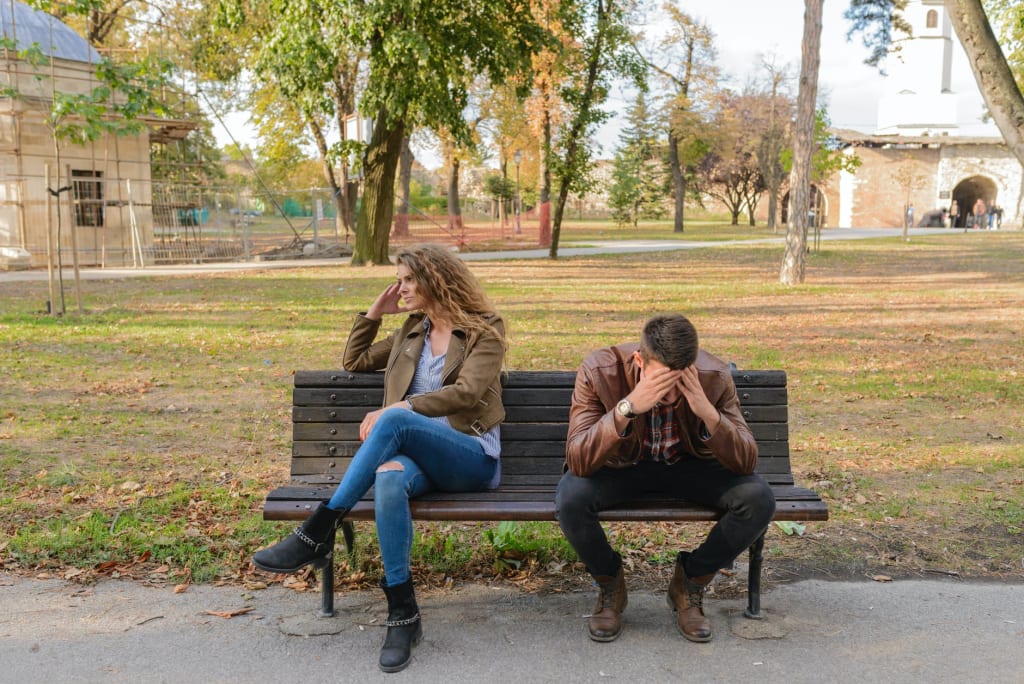 Three or four years ago, a significant relationship I was in came to an end. Creating a themed playlist on Spotify, titled with the broken heart and skull-and-crossbones emojis, was one of my ways of coping with the loss and aftermath.
I need to keep the past where it is, so I won't delve into that point of my life. I only refer to it to set up some context for this list. Actually, only a fraction of these tracks made up its earliest version. The influences on its growth were, of course, the cycling stages of grief over the former relationship, along with additional experiences in my return to dating afterwords, some of which ended in me being ghosted (and as such, I later added the ghost emoji to the playlist title).
Last summer, I finally met someone who, like me, wasn't messing around with dating and relationships! He should be my last first kiss, so I shouldn't be needing this list anymore. But I at least wanted to share it before doing away with it.
The complete playlist is nearly three and a half hours long, consisting of old/classic pop and rock. Some may be obvious choices, but I hope others are new/fresh for you. There's not a lot of rhyme or reason to the organization, but I think there's a little bit for everything connected to the emotions of a failed or ended relationship: the depression of it being over, the anger of being wronged, the regret of something done wrong, the disgust if they come crawling back, the aches of loneliness, the empowerment/acceptance of singleness, and the determination to move on.
Ditch the Bridgett Jones mope to "All By Myself" and drown your sorrows in some of these songs:
1.Rolling in the Deep- Adele
2.Me, Myself, and I- G-Eazy and Bebe Rexha
3.Ridin' Solo- Jason Derulo
4.Bad Day- David Powter
5.Bulletproof- La Roux
6.She Works Hard for the Money- Donna Summers
7.Straight Up- Paula Abdul
*8.Zombie- The Cranberries
9.You Oughta Know- Alanis Morissette
10.It's My Life- Bon Jovi
11.Payphone- Maroon 5 (feat. Wiz Khalifa)
12.Believe- Cher
13.No Scrubs- TLC
14.Forget You- CeeLo Green
15.Really Don't Care- Demi Lovato and Cher Lloyd
16.Should've Said No- Taylor Swift
17.Wide Awake- Katy Perry
18.I Hung My Head- Sting (originally off his album, Mercury Falling, but I was drawn to a pretty instrumental version of this song on his Symphonicities album)
19.Goodbye Yellow Brick Road- Elton John
20.Let it Be- The Beatles
21.Always Something There to Remind Me- Naked Eyes
22.My Lovin' (You're Never Gonna Get It)- En Vogue
23.Gives You Hell- The All-American Rejects
24.Broke 'n' Brokenhearted- Def Leppard
25.I Want Love- Elton John
26.Takin' Back My Heart- Cher
27.Same Old Love- Selena Gomez
28.Another Lonely Night- Adam Lambert
*29.Separate Ways (World's Apart)- Journey
*30. I'll Be Alright Without You- Journey
*31.Ask the Lonely- Journey
*32.Send Her My Love- Journey
*33.Who's Crying Now- Journey
34.You Give Love a Bad Name- Bon Jovi
35.Owner of a Lonely Heart- Yes
*36.Gone- TobyMac
*37.And So it Goes- Billy Joel
38.I'll Never Fall in Love Again- Dionne Warwick
39.Someone Like You- Adele
40.I Can't Make You Love Me- Bonnie Raitt
41.Because of You- Kelly Clarkson
*42.Rip it Out- Ace Frehley
*43.By Myself-Peter Criss
*44.Back on the Streets- Vinnie Vincent Invasion
*45.Now that You're Gone- Gene Simmons
*46.Wouldn't You Like to Know Me?- Paul Stanley
47.Your Woman- White Town
48.Cry on my Guitar- Miles Kane
49.Don't Mess Me Around- Clare Maguire
50.You're Beautiful- James Blunt
Additional notes on the songs:
*8: Maybe an odd fit for this list, but its just one of my favorite "angry" songs.
*29-33: I don't know how I ended up with so many fitting tracks from Journey
*36: 51 songs actually show on the Spotify playlist because I have both the original track and a remix of this song.
*37: I don't think many of my playlists are complete without a Billy Joel song.
*42-46: I explored the work of KISS as a band and their alternative projects last year, which showed rather plainly on my Spotify 2020 wrap-up playlist.