The Complex Journey of Justin Bieber and Selena Gomez
Fame, Love, and Healing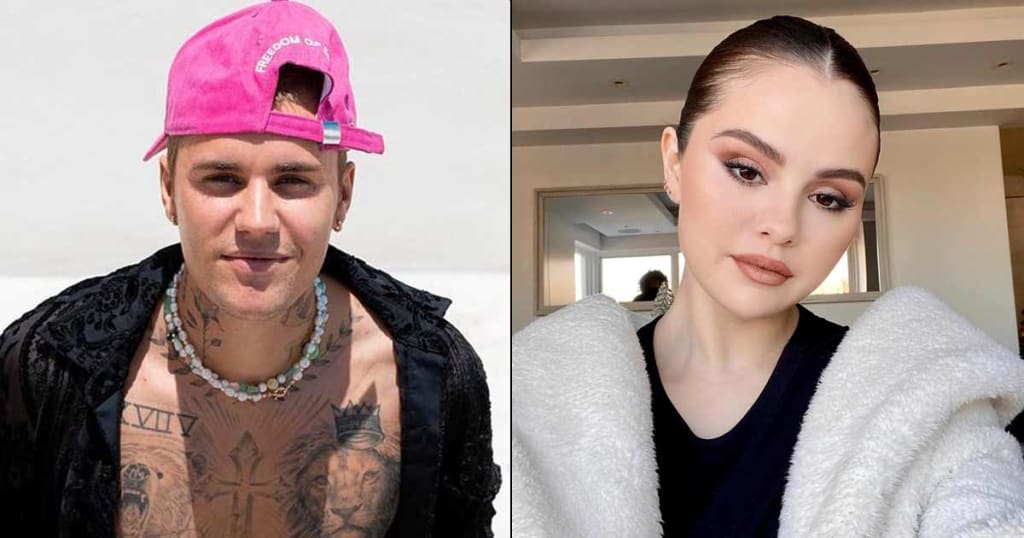 The intertwined narratives of Justin Bieber and Selena Gomez have been a source of fascination for fans worldwide. Their tumultuous relationship, marked by ups and downs, has been a captivating saga in the world of pop culture. In this comprehensive exploration, we delve into their illustrious careers, the myriad challenges they faced, and how they navigated the treacherous waters of fame, love, and personal growth.
The Early Fame Years:
Both Justin Bieber and Selena Gomez embarked on their respective journeys to stardom at an extraordinarily young age. Selena's career began with a memorable role in the beloved children's show "Barney & Friends." This early exposure to the entertainment world paved the way for her to shine brightly as she later took on the lead role in Disney Channel's "Wizards of Waverly Place." It was during this time that she began to hone her musical talents, ultimately delivering chart-topping hits like "Come & Get It," showcasing her remarkable versatility.
In contrast, Justin Bieber's rise to fame was a unique digital-age phenomenon. He kickstarted his career by sharing cover songs on YouTube, where his raw talent garnered the attention of talent manager Scooter Braun. Scooter would go on to become his mentor, and at the tender age of 15, Bieber inked a deal with Island Records. His debut single, "One Time," introduced the world to the young heartthrob, and he swiftly followed up with an album, "My World 2.0," which featured chart-toppers such as "Baby" and "Somebody to Love." Justin's concerts sold out within minutes, and he became the ultimate teenage heartthrob, capturing the adoration of millions.
The Beginnings of Jelena:
The paths of Justin Bieber and Selena Gomez intersected in 2011, when they were both burgeoning stars with enormous fan followings. Their chemistry was undeniable, and their public appearances ignited rumors and speculation. Jelena, as they came to be known, soon became one of the most closely watched celebrity couples of their generation. Fans around the world were invested in their love story, eagerly anticipating every romantic gesture and public outing.
The Turbulent Relationship:
Behind the glitz and glamour of their celebrity status lay a relationship fraught with challenges. Selena Gomez later opened up about the tumultuous nature of her romance with Bieber. She candidly discussed enduring body-shaming, feeling pressured to maintain a specific image, and suffering emotional abuse during their time together. Her introspection culminated in the 2019 release of "Lose You to Love Me," a deeply personal song that laid bare the emotional toll of their relationship.
The Breakup and New Beginnings:
The Jelena rollercoaster took a shocking turn in March 2018 when Justin Bieber began dating model Hailey Baldwin, whom he would eventually marry. The abrupt end of their relationship left fans wondering about the untold details of their split. Selena, determined to heal and move forward, distanced herself from the drama.
However, the lingering feelings between Justin and Selena added complexity to his newfound relationship with Hailey. Despite his commitment to Hailey, it was apparent that his history with Selena continued to impact him emotionally.
The Aftermath:
In the wake of their breakup, Selena Gomez embarked on a journey of self-discovery and healing. She remained open about her battle with lupus, an autoimmune disease for which there is currently no cure. Selena's devoted fan base rallied around her, offering unwavering support and defending her against online hate.
Hailey Baldwin, now Hailey Bieber, found herself entangled in the complexities of the Bieber-Gomez narrative. Accusations of obsession with Selena, particularly concerning her choice to get a tattoo that seemed to mirror one of Selena's, only added to the intrigue surrounding their dynamic.
Conclusion:
In conclusion, Justin Bieber and Selena Gomez have not only navigated the turbulent waters of fame but also used their platforms for philanthropic efforts. They've raised awareness and funds for various charitable causes, including cancer research and mental health initiatives.
As of my last update in September 2021, the story of Justin Bieber and Selena Gomez continues to evolve. Their journeys have been marked by growth, healing, and the pursuit of their individual passions. While their paths have diverged, their impact on the entertainment world and their legacies continue to resonate with fans worldwide. We can only wish them the best as they navigate their unique journeys, hoping for peaceful and fulfilling lives.
Reader insights
Be the first to share your insights about this piece.
Add your insights