Taylor Swift's folklore VS. evermore
Taylor's Newest Albums Battle It Out (IMO!)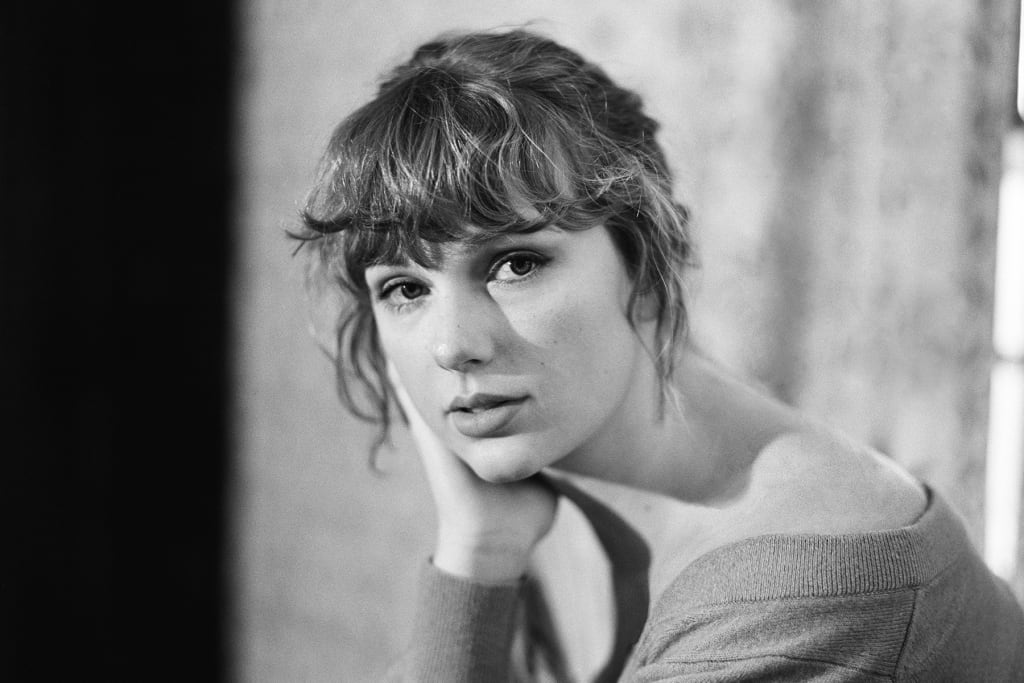 In the most 2020 fashion, Taylor Swift has dropped not one but TWO absolute bombs on us this year. But instead of leaving mushroom clouds and mass destruction in her wake, the angel that is T-Swizzle has instead graced all of us inferior earthly peasants with the excessive grand total of thirty-two (THIRTY-TWO!!!) songs to chew our ears off with and pretend we live in a world in which this year didn't happen. Tay has traded in pandemics and elections for teenage love triangles and climbing seven-foot trees and being the suspect of your dead friend's husband's murder. This is a feat made achievable by way of Miss Taylor Swift's ability to manipulate a story, to twist and turn her words into the shapes of narratives that she sends out to us lowly humans on her angelic soundwaves.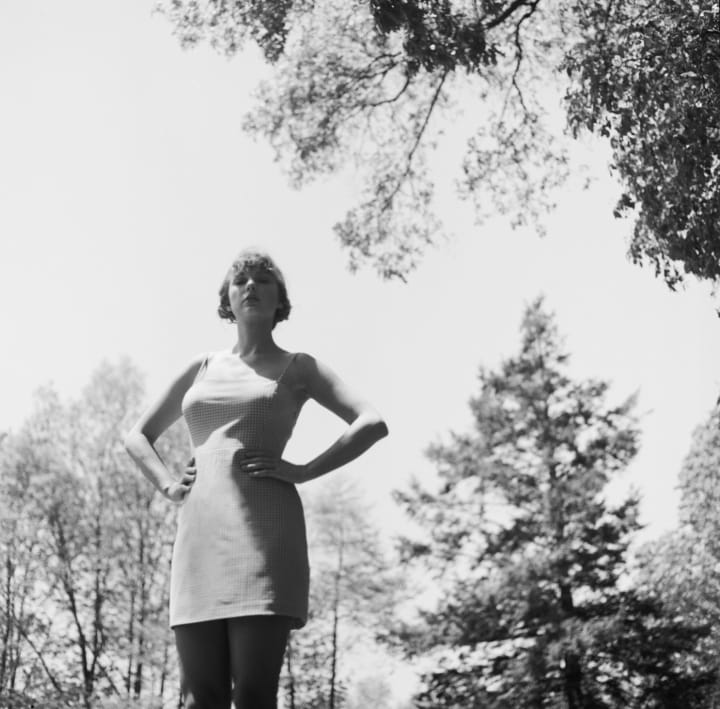 Stepping back from producing purely auto-biographical work, Taylor has found new forest to explore in the field of fictional storytelling, and it is this experimentation with new styles of narrative through both her lyrics and music that transcends her faithful listeners (me especially) beyond the realms of 2020. And as much as I don't want to be here, as much as I, and I'm sure a lot of y'all, wish to exist in a universe in which this Year of Our Lord Twenty-Twenty just...didn't…. happen…?, it would be ignorant of me to not acknowledge that these albums, these glorious albums, happened because of 2020. Taylor may be heaven on earth, but she, just like all us mortals, were not immune to the effects of this year. She too had to quarantine, had to self-isolate from the threat of a war that is still spreading on our fingertips, even if her version of lockdown looked a little different to most (I don't know about you, but I don't have no cabin in the woods).
These are quarantine albums, folklore and evermore, and they're mutually exclusive to the year we all want to forget. Some songs I liked, some songs I didn't, and some songs I loved (like, they haven't been off repeat). Even without the whole chaos of the build-up and hectic anticipation of months of marketing and intricate easter-eggs signalling the next Taylor era, in fact, perhaps because these albums were without the bells and whilstles usually attached, folklore and evermore are a pair of surprise sister albums that prove to show Taylor is the elite musician we all suspected her of being. And because these albums are sister albums, I'm going to rate them side-by-side, not compare them, simply list the songs that grace their track lists from not-best to best (because there's no such thing as a 'worst' Taylor song).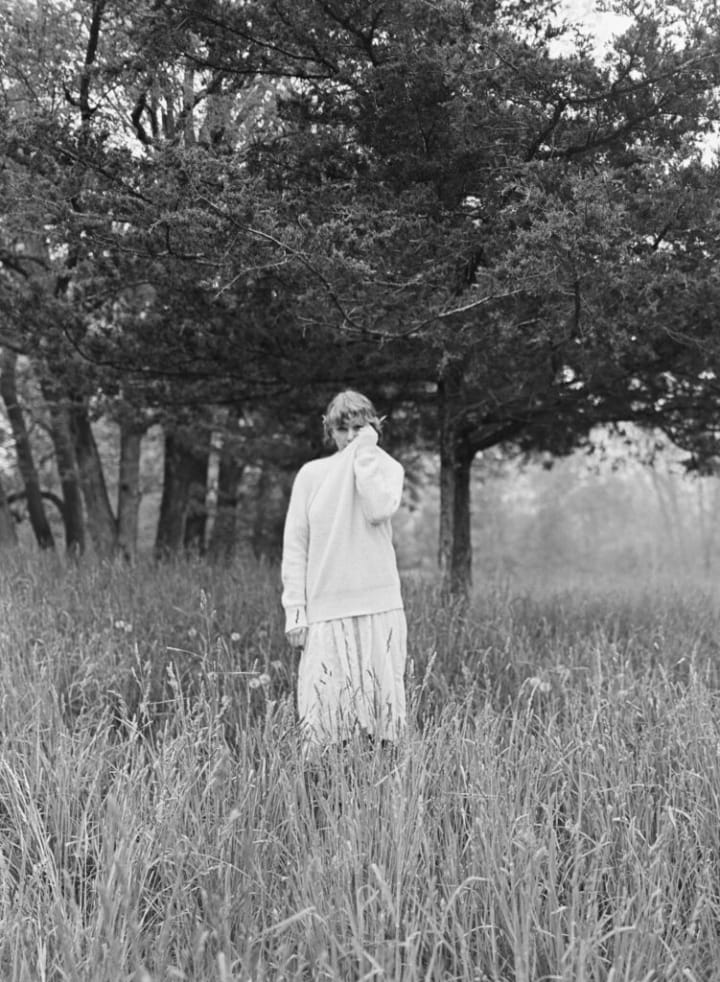 17. exile (feat. Bon Iver)
Ok, I'm sorry, I hate to be this person and perhaps this is an unpopular opinion, but…if I'm listening to a Taylor album...I…didn't ask for...anyone else…? Sorry, Bon Iver, but, um, leave. And also, this song is just excessively melodramatic; hearing your boyfriend sing it in the next room ain't enough reason to produce it professionally.
16. illicit affairs
It's just a little too slow for my liking. There's nothing wrong with slowness, but both the sadness of the story and the sadness of the music really bring the vibe down.
15. hoax / tolerate it
Again, it's not the slowness the gets me down, but just the over-dramatic sadness. I definitely tolerate (hehe) hoax more than tolerate it, perhaps maybe because hearing Taylor talk about the meaning behind hoax in the Long Pond Studio Session film of folklore performances was sadly sweet, but these are both the best of the not-best for me.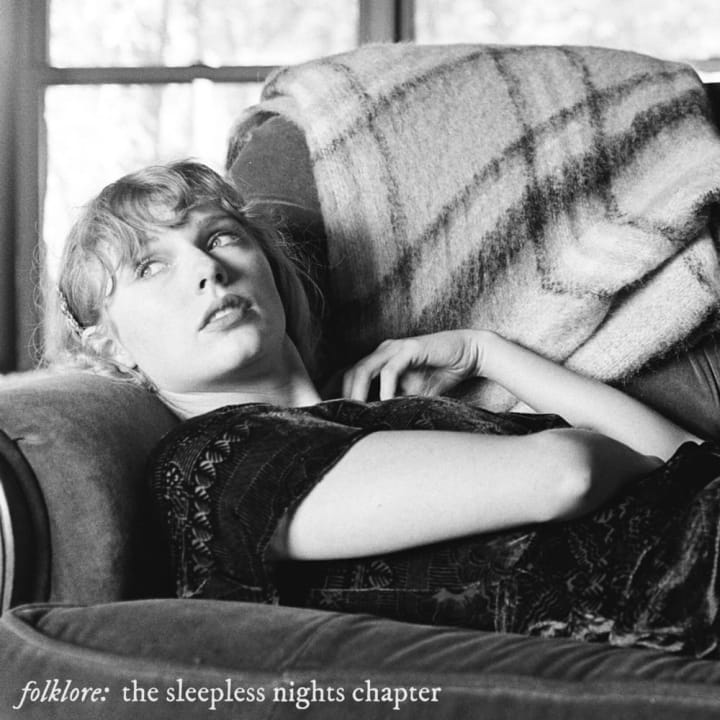 14. the lakes / coney island (feat. The National)
I know this isn't a good enough reason to have the lakes all the way down here, but since it was a bonus track that came out almost two whole weeks after the rest of the folklore album, I just haven't had the same amount of listening time with it to bond us together. coney island, on the other hand, is just tremendously boring. I see how others may vibe massively with a song like this, and I definitely appreciate it musically, but I'm not the biggest The National fan so I don't much care for this collab. (Again, I didn't ask for it…? lol)
13. mad woman / closure
I'm into mad woman, don't get me wrong, but there's too many gems on folklore so this one falls a little bit lower than it should have to. I consider mad woman as the younger, sadder sister to Taylor's 2019 The Man. closure, on the other hand, just blatantly doesn't do it for me. The tune feels weirdly aggressive by way of jumping up and down, even though the tone feels like it should be more playful. It kind of feels like a song that hasn't been finished.
12. seven / dorothea
I don't hate seven, in fact, I love the lyrics, that whole narrative of just wanting to be a kid again that climbs trees and doesn't know why the neighbour's dad is angry all the time and believing that one day you'll just run away to India together and never look back. But the music for me gets a little whiney after a few listens. For this reason, I know not to overplay seven so to keep it feeling like the first time I heard it. dorothea, however, feels whiney from the first listen. Maybe it's just me, but I just don't really vibe.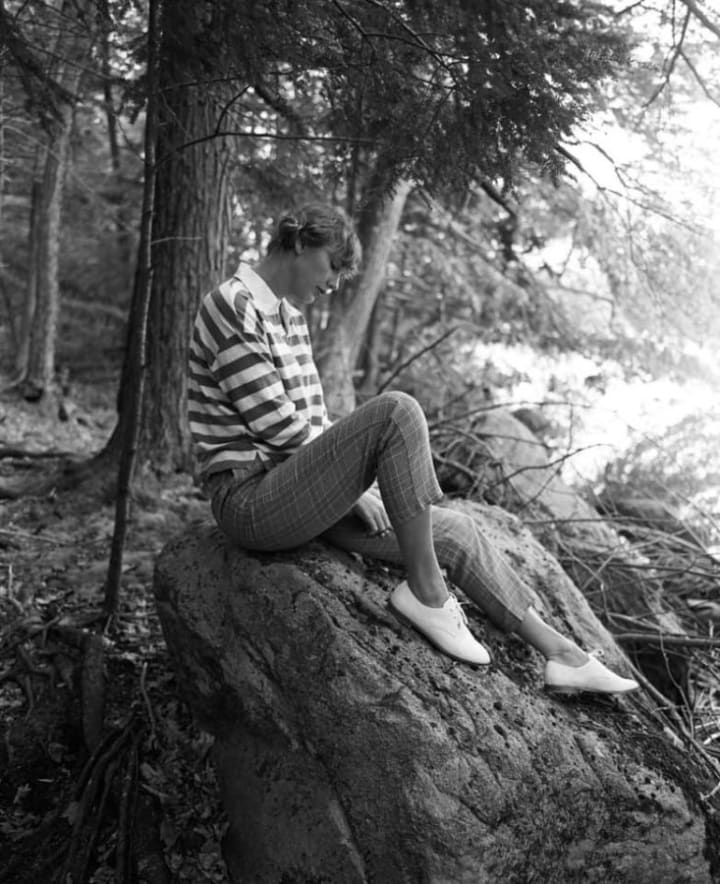 11. mirrorball / cowboy like me
Both these songs are ones that have grown on me since their first listens, and continue to do so. They're not my favourites, but perhaps they may be one day.
10. the last great American dynasty / marjorie
I absolutely love the lyrics and storytelling of both of these songs. Especially the last great american dynasty, and the twist at the end when Taylor reveals that it is indeed HER (dun dun duuun) who now owns that saltbox house on the coast is super epic. We're getting in the field of songs now that I don't necessarily dislike, but there's just so many likeable ones that I need to distinguish them numerically somehow.
9. this is me trying / no body, no crime (feat. HAIM)
I don't hate the collab on no body, no crime, but I can't help but wonder if that's because you can't really even vocally hear HAIM. Kind of like…what's the point then? this is me trying is lyrically insane, I find the melody a bit whatever, but the general scope of the song is very Taylor 2020, and I respect that. also… I was so ahead of the curve, the curve became a sphere… fucking phenomenal.
8. betty / ivy
I don't especially love ivy, but it's growing on me immensely (growing like ivy lol). I do, however, love it musically. The country elements, the banjo and all, is such a vibe. As are the country elements of betty. Both of these tunes really feel like Taylor was being serious when she sung that whole bit of honey, I rose up from the dead, I do it all the time. The old Taylor? Yeah, she ain't dead.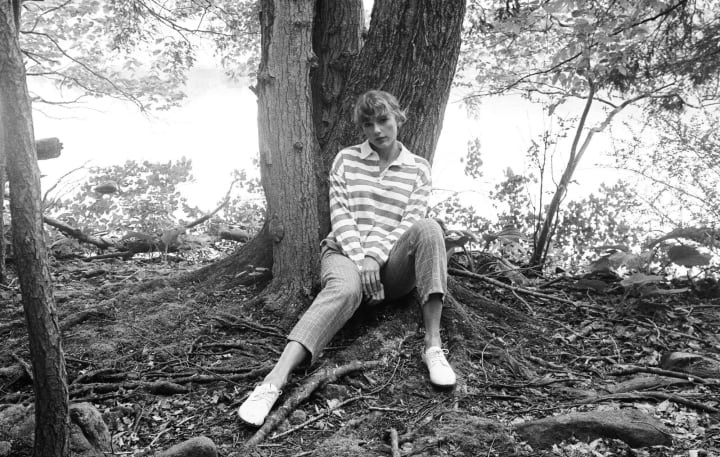 7. epiphany / champagne problems
epiphany on a whole as a song I understand is boring and maybe a little too melodramatic with the sweeping drones and echoing vocals, but I kind of love it for that. In July when folklore was released, this was a song I tended to find myself crying in the car to a lot. We were at that point in the year where the world was in complete shambles, as it still is now, but added on that was the scariness because of the sheer newness of everything. Right now, in December, we're all well aware of how fucked a year it's been. But back then in July, epiphany really captured the utter despair of it all, how our hearts were continually broken day after day as the war around us grew thicker, and it became harder and harder to see the light, if any, at the end of the tunnel. For that, for the way it caught these feelings and this moment of our lives and paralleled it to the wars that have come before us, epiphany sound-tracked my days for a while there. But now that the light is easier to see and the end of this tunnel is growing clearer, I'm sound-tracking my days to brighter songs. epiphany is the sort of song I'll listen to when I want to remember what living through this year was like .
6. august / happiness
I didn't care for august the first few listens, but once I took on board the novelty of the love-triangle songs, I loved the storytelling aspect of it, especially because it's from the perspective that we so easily love to demonise (the mistress). happiness, alternatively, I loved from the first listen. It's the complete perfect balance of despair and hope, of hurt and forgiveness, of love and hate, both self-inflicted and from someone that was once yours.
5. the 1 / gold rush
These are both super fun jams, I can't help but boogie in my seat as I write this. the 1 for me was the obvious opener for not only just the folklore album but this whole era of new Taylor music. I'm doing good, I'm on some new shit, been saying yes instead of no. She manages to capture the mood of the forthcoming direction she's heading, whilst also making note of the life changes that I'm sure a lot of us can relate to this year. We've all had to do a bit of a life reset, a re-think of our choices and where we are and where we want to be headed. The lead into gold rush is super fun, followed by that pumping beat and rhythmic melody. Superb.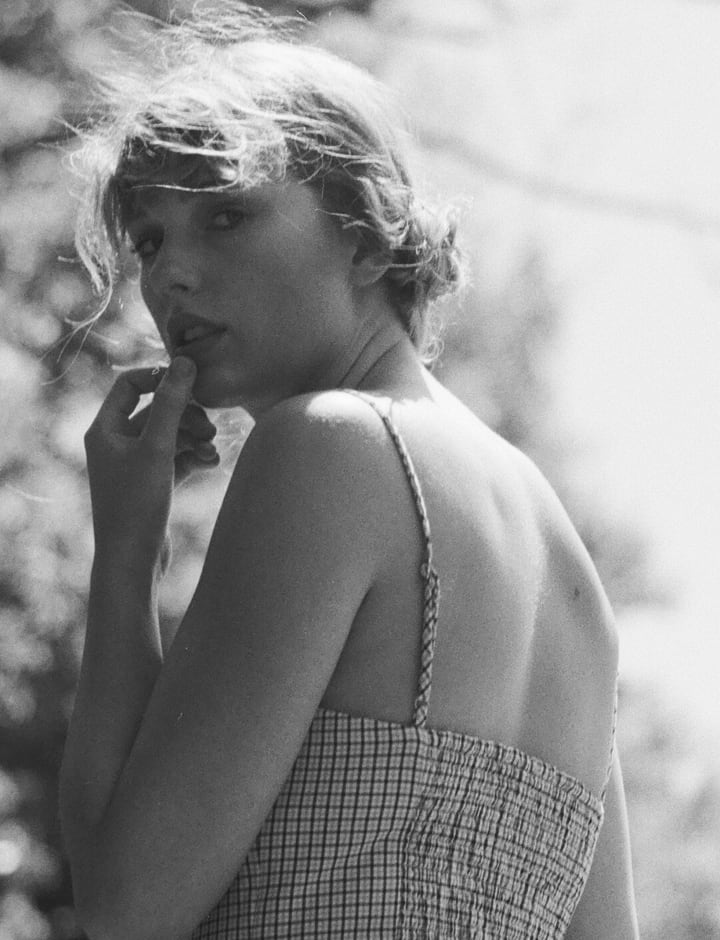 4. invisible string / long story short
These songs are comparable in their utterly wholesome and upbeat stories. They're similar in the way that a lot of what Taylor is known for is the whole: oh, I've been hurt, I'm sad, but I found you, so I'm happy now. There's always been a sense of naivety in this line of thinking, this neat beginning-middle-and-happy-ending of things, but it feels like now Taylor approaches it from a more mature angle. Whether or not that's because she thinks she's actually finally found her happy ending in Joe Alwyn, or maybe she's just aware enough to enjoy the ending that serves her at the present, even this ending isn't forever.
3. cardigan / willow
Both these tunes happen to be the first singles from both albums, along with complementary music videos. Whilst I loved the cardigan video, and maybe the surprise and novelty of new Taylor music has something to do with my absolute adoration of this song, the willow music video can get in the bin (it's not good, it's not necessary). My favourite part of the whole cardigan/betty/august love-triangle situation is the lyrical dichotomy between James in betty using his youth as an excuse for his infidelity, whilst Betty in cardigan cites her youth as her reason for maturity. We love to denounce teenage romance as mere silliness in the fabric of our coming of age, but the chord that Taylor hits of being young and believing that you do, you really really do, feel like you know everything, that your feelings and your actions and your ideas are valid and important, this chord is sharp, and it rings really bloody true. willow follows a similar airiness with its music. It's light enough to make for easy listening, whilst dense enough to provide something to hold onto. Lyrically, it's fun, but the line about coming back stronger than a 90's trend is shit. Taylor, it was perfectly fine up until then, please pull a ME! and go back and edit it out in real time.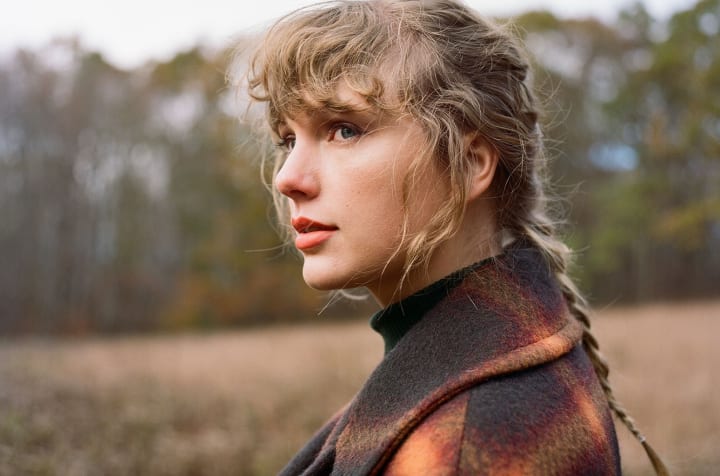 2. my tears ricochet / evermore (feat. Bon Iver)
This was hard, choosing between my number twos and number ones from each. They were both very close contenders. my tears ricochet felt like Taylor was punching me from my headphones straight to my heart over and over and over again, each line hitting a different nerve and stopping blood supply to my brain, whilst assisting an over-supply of saline to my tear ducts. Lyrically, it's the best on the album, the story it tells of someone being dead to you, only to have them haunt you for the rest of your life is genius. The partnering of this devastation with the more electronic undertones is a pair I didn't know I needed, yet Taylor executes incredibly. evermore is also a lyrical standout on the album of its namesake. Look, I have to admit, I do completely skip over the Bon Iver contribution in this song, and the heftiness of its length (over 5 minutes) allows me to do so without feeling like I'm not getting a whole song. Bon Iver? I just don't care for your music. Taylor Swift? Can you please warn me before you rip my heart to shreds and crush it with your vintage brogues before delicately collecting its pieces and putting me back together? This, my friends, is what this song does to me. She had me the whole ride, the whole journey of pain realised, pain mourned, and pain conquered. (Besides the duet part, of course).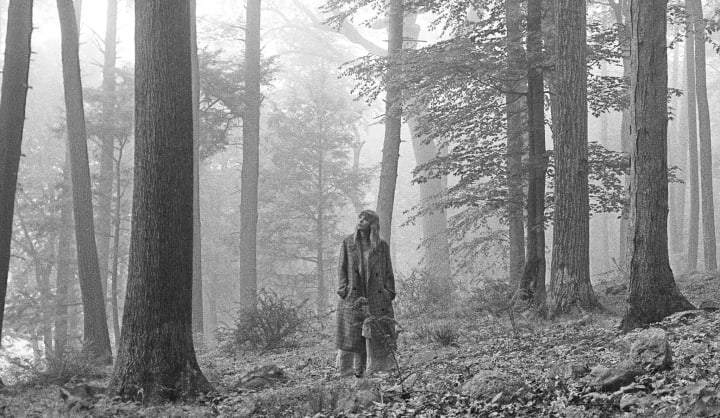 1. peace / 'tis the damn season
And here we are, finally, the top dogs. Not only the top dogs, but the underdogs, in my opinion. 'tis the damn season is no doubt a Christmas song, that's for sure. And usually, they're the worst, the absolute bloody worst. But 'tis the damn season is so much more than a lame-ass pine tree, mistletoe, snowy December song. Every corner of this song is both simultaneously exciting and depressing. The whole idea of being yours for the weekend in the spirit of the holidays, and of wanting to hold someone close because it's too jarring to be lonely at Christmas time, is crushingly beautiful. I bloody love this song.
Ok, here it is. I'm fully aware that peace is not a fan favourite, that it's considered boring and plain and whatever. BUT I DON'T CARE. I simply do not care. If there were ever a song that could detail Taylor and the past decade or two that she's grown and hurt and failed and fallen, and in all of that, amongst everything, detailed how she's continued nonetheless to make music and to put her heart on the line and to accept the pain with the art, it's peace. And where peace for her is a song about living how she has, in an eye so public and so critical of who she is and the effect of that on the people she loves, peace is also a song for all of us who have continued to choose love despite the pain that it carries, despite the pain that we are sometimes the committers of. peace is the song for me. It's not a song I'd usually care much for, but, perhaps just as Taylor has proved with folklore and evermore, it's a piece that has meant something a little different in the scope of a year we have all bore reluctant witness to.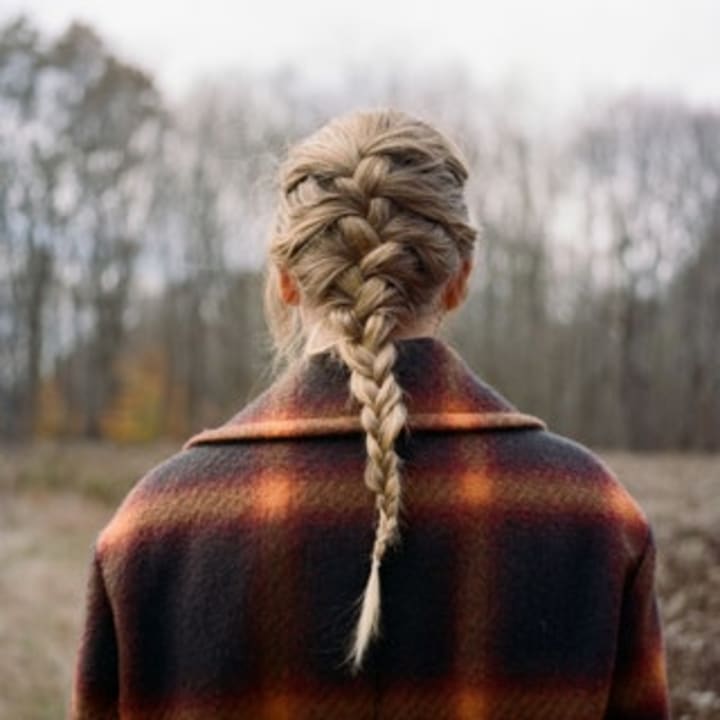 album reviews
About the author
I'm just a girl - standing in front of a boy - asking him to read my goddam creative writing.
// 21 / creative writing student / Melbourne, Australia / writer / photographer / hugh grant-enthusiast //
email me at : [email protected]
Reader insights
Be the first to share your insights about this piece.
Add your insights