Silverstiles 'Slow to Burn'
Album Review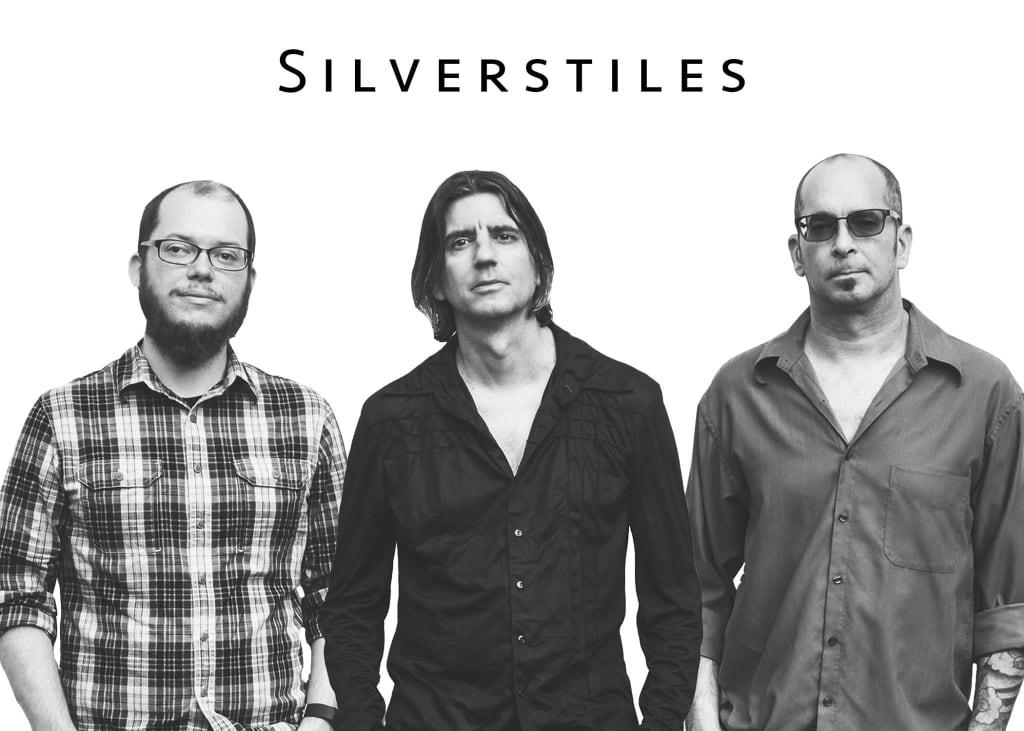 The music you hear on the radio comes a dime a dozen. Everything begins to sound the same. Where is the creativity? Where is the need and drive to make something new?
And then you take a gander at your own local music scene; this is where you're sure to find some gems. This is the location of the music that will set your soul ablaze again, make you feel the music once more, and have you spending money and leaving your house just to get a glimpse of live music on the stage in an intimate setting without all of the gimmicks the rock stars use.
One of the local gems in Grand Rapids is Silverstiles. This band has made a change or two since their humble beginnings, but the changes have helped the band grow into something you want to hear.
The Band
Silverstiles is John Bruni on guitar and vocals, Keith Jaissle on bass, and Danny McCoy on drums. Their band plays around the Grand Rapids area at the usual clubs and dives. A city rife with local music, art, and creatives of all kinds, it makes sense that a band with such an eclectic sound would have a chance to thrive here.
Described as "California country meets rust-belt rock," you'll get a feel of this and more when you listen. In one of my previous reviews, from a two-song EP leading up to this release, I made some Beatles comparisons. The band has a vintage rock feel that really sparks my interest.
The Album
Slow to Burn begins with "Chasing Down a Dream." This is one of those tracks that has a California sound. It's a free-spirited track that makes you long for sunny days and the summer time. The lyrics to this one make me hopeful; it makes me want to chase down my own dreams.
"Two Day" is my absolute favorite Silverstiles song. This song has such a vintage 60s sound to it. It's a song that makes me gracefully sway each time I listen. It's something you'd imagine having heard at Woodstock. I love the beat to this one.
"California Fault Line" is one of my favorites to hear live from these guys. It's a rusty song with a bit of anger in those vocals. I like the gritty edge to this track.
"Golden Hour," much like the rest of the songs from Silverstiles, expresses a talent in lyric writing. Bruni is growing into his singing abilities, and his lyric style adds to the raw power of this band; it adds to the feeling of being within the song and the lyrics for the listener.
The recording style on this album makes each song integrate well with the others. While the band bends genres a bit, you understand how each track can tie in together to make a well-rounded album.
The true stand-out song on this collection is "Lonely American Nights." This is a melody that truly expresses the band's influence from the creative talents of Warren Zevon (RIP). There is something peaceful about this song, yet it's nearly heartbreaking.
That's just a little glimpse into this collection of musical poetry from Silverstiles. The album contains a total of 12 songs—all worth listening to.
For the latest on shows and new music, follow Silverstiles on Facebook. You can also check out (and purchase) their music on Bandcamp.
If you enjoyed this review, please check out some of my other music reviews here on Beat. I've been writing music reviews on and offline since 2000.