Shake the Internet
Virtual Dance Parties to Heal the world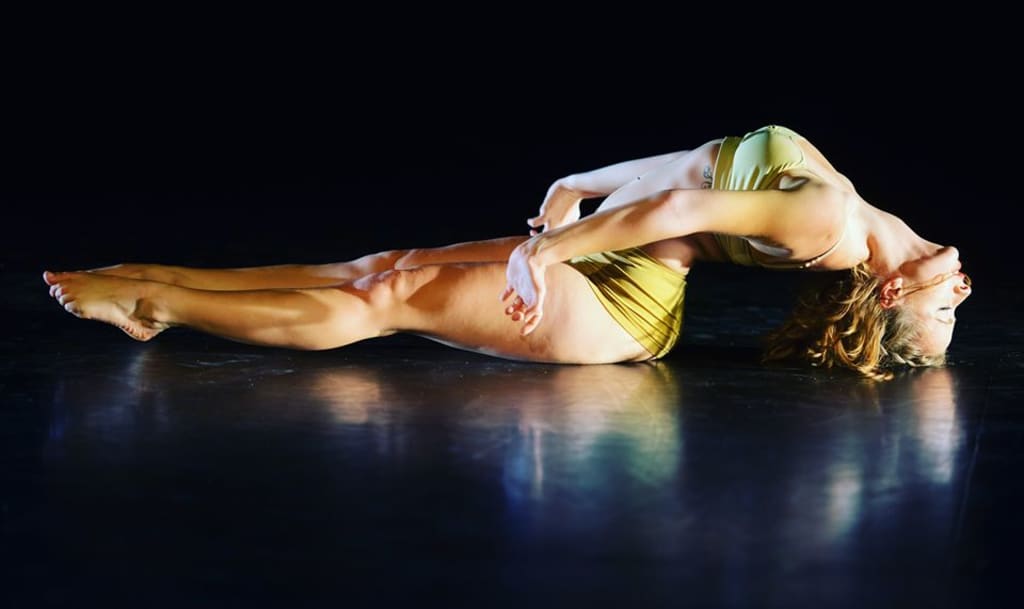 A moment of my first solo choreographed piece I performed live!
When I hear the beat of a bongo and guera working together with a bass and some guitar plucking, my entire spine tingles. I can close my eyes now and imagine the flashing lights in the club, the hand guiding me paso por paso, vuelta por vuelta through a Bachata, a Salsa, a Cumbia. My heart feeling light, my brain empty of all feelings but the euphoria brought on by synchronized movement with friends and strangers alike. There is something about the connection that needs no words, the mutual understanding of you and I dancing while surrounded by others doing the same. Everyone from different backgrounds with different reasons, but sharing the same purpose, to move together. Dance heals us, dance creates a safe space, dance creates connections.
One of my several passions in life is dance! My favorite forms are Latin American social dance, but I have studied and trained in modern dance, ballet, jazz, contact improvisation and Senegalese dance. Although I am passionate about dance, I am also passionate about bringing people together and creating new "norms" in social dance and the behavior that surrounds it. I don't believe that a male needs to lead and encourage all gender identities dancing together and leading. I believe all racial, ethnic, economic, gender, and ideological backgrounds can learn and grow from each other on (and off) the dance floor. There is no shape or size of a human being better for dancing than the one you've got! And I believe ANYONE CAN DANCE! But in order to dance, especially in group settings, one must throw fear to the side forget about judgement and release themselves to the rhythms. You dance as well as you feel dancing.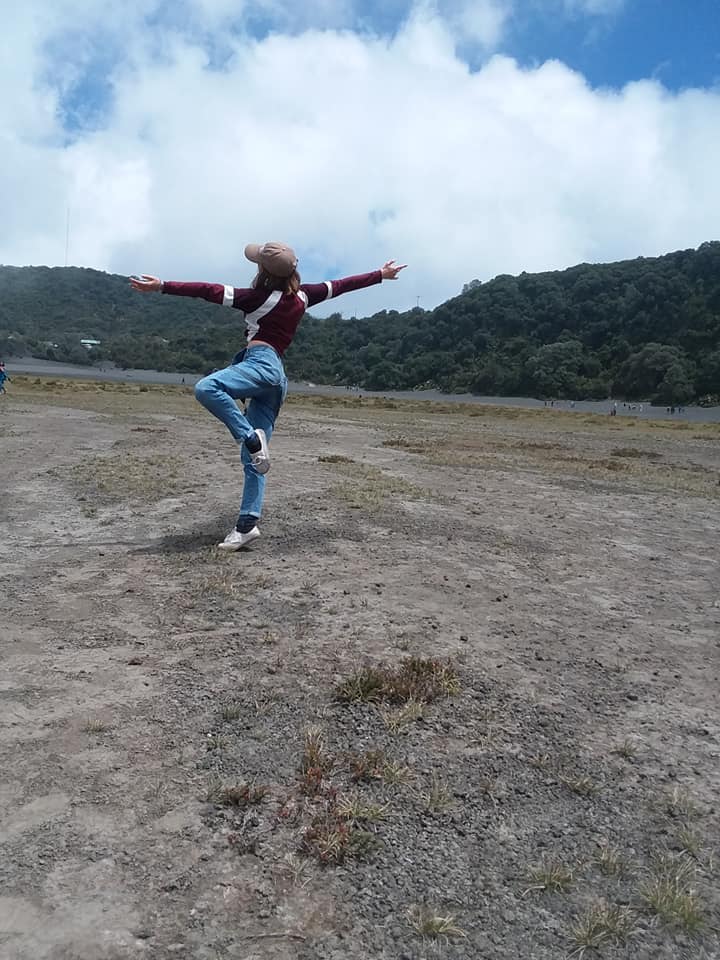 My dream job would be creating this experience for everyone. I want to create safe spaces where others support each other in moving their bodies and feeling joy. In a world without COVID-19 I would create pop up dance learning experiences with performances involved by my own dance company. I did this in order to graduate with my Bachelors degree. I created a three hour dance experience with five choreographed pieces by a group of performers I taught to dance in five Latin Social dance forms. Between performances the audience had the opportunity to participate in learning each of the dance forms that were performed by being pulled into the performance space from my dancers and myself and being taught the steps. You didn't have to dance the same forms either, you were also free to move to the music in whatever way felt good to you. The mood was electric and my friends, family, and strangers all took the opportunity to move in this space together where you were permissioned to move in whatever way felt good, with other humans, and learn together in a low stakes environment. The performance space was set up to feel like a club with a bar, a DJ, and all the spontaneity that comes along with being in a club. I was extremely successful in creating this environment and left feeling like this can't be the last time.
In my life I have always possessed two skills; dancing and making others want to dance. Coupling those skills with a strong ability to plan a party, recreating this performance/class/club experience is my dream job. Creating spaces with all the freedom of a club with the structure of learning how to move together and create connections is my passion.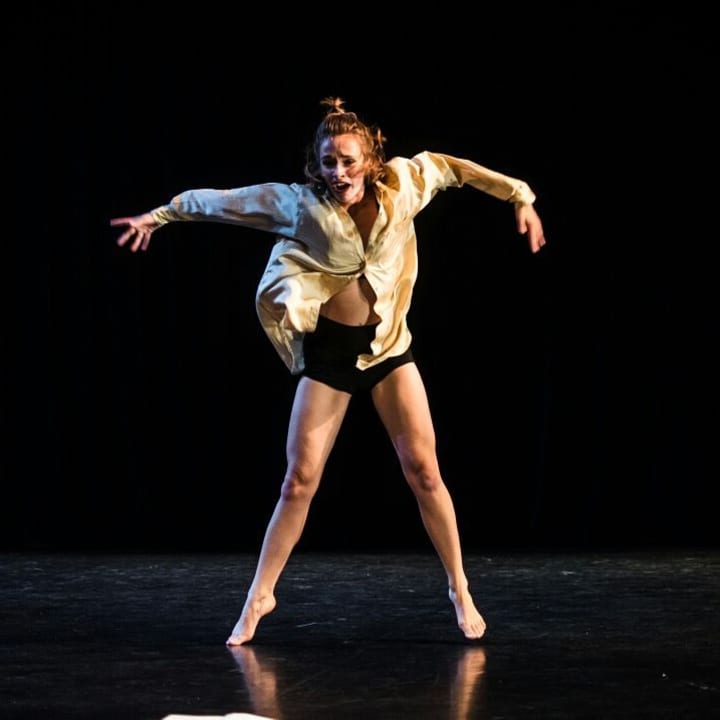 Unfortunately we live in a world where moving together has been put on pause. A world where a simple touch could do so much harm to a person with no intention of causing any harm. Using memberful I would create a similar space to what I created physically, but on the internet and with more learning opportunities.
I would host a weekly (or bi-weekly depending on the needs of my users) virtual dance party where all forms of dance are included. The party would include moments of teaching dance as well as spotlight people using their own creative movement through a voluntary basis. Throughout the week I would put up or send out virtual mini lessons where you can learn a new dance step or movement. This could also highlight other dancers and their own creative movement. I would create a feedback forum for budding choreographers as well as post my own choreography for feedback. The feedback methods would encourage observation based feedback rather than opinion based feedback in order to create a structure that supports rather than overwhelms those willing to share choreographic work. I would create a weekly newsletter about dance events happening in the online world as well as spotlighting some of my favorite movers and shakers in the dance world. I would also write blog posts spotlighting specific dance forms and their origins and growth overtime. I deeply believe in giving alllll the credit where it is due and learning the history of the forms we practice and the people who created them is one way we can do this. I have extensive and forever growing knowledge of dance forms from all over the world from my studies in and out of school mixed with in person experiences from my world travels. The goal is to create a space where we can be educated together about dance while simultaneously creating dance connections and growing together as movers.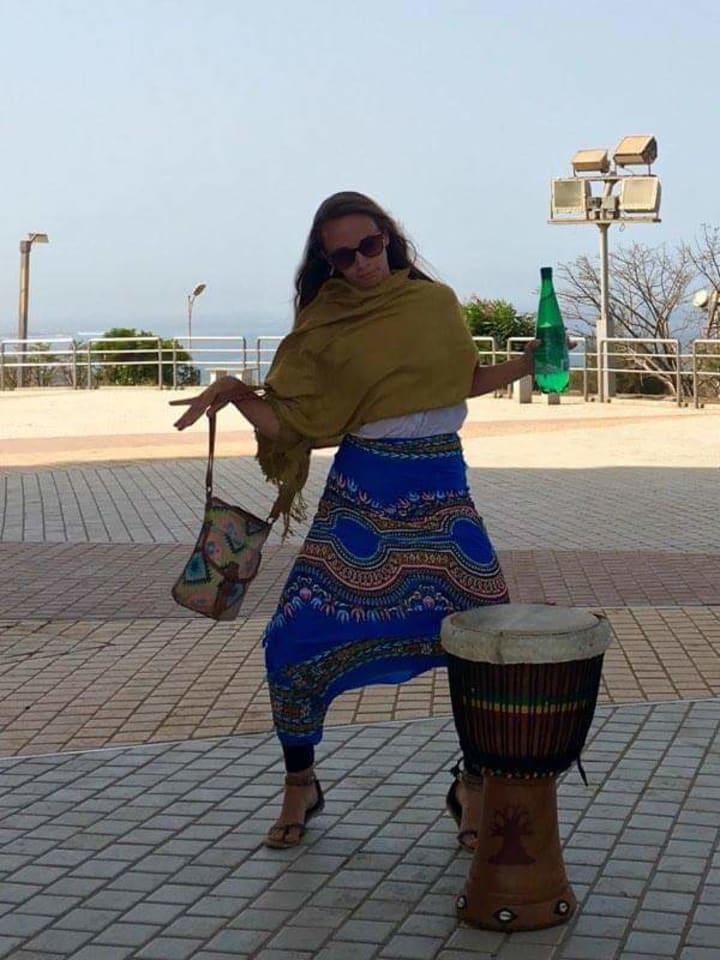 I believe that with my ability to start the party we could create an online community with dance and learning at the center of it and heal as a group. Dance is something that has magical properties. It changes your state of mind completely and can be used to improve your mood, connect with others, or simply forget about life for a while. I want to use my knowledge of dance and loving energy to connect myself and others in an online community where we can all forget about life for a while and shake it out.
(Disclaimer: I have not included photos from my group performances because I don't have permission from all people involved to publicly post those photos <3)