See the 'Oceanside' With Dru Cutler
A Haunting Baritone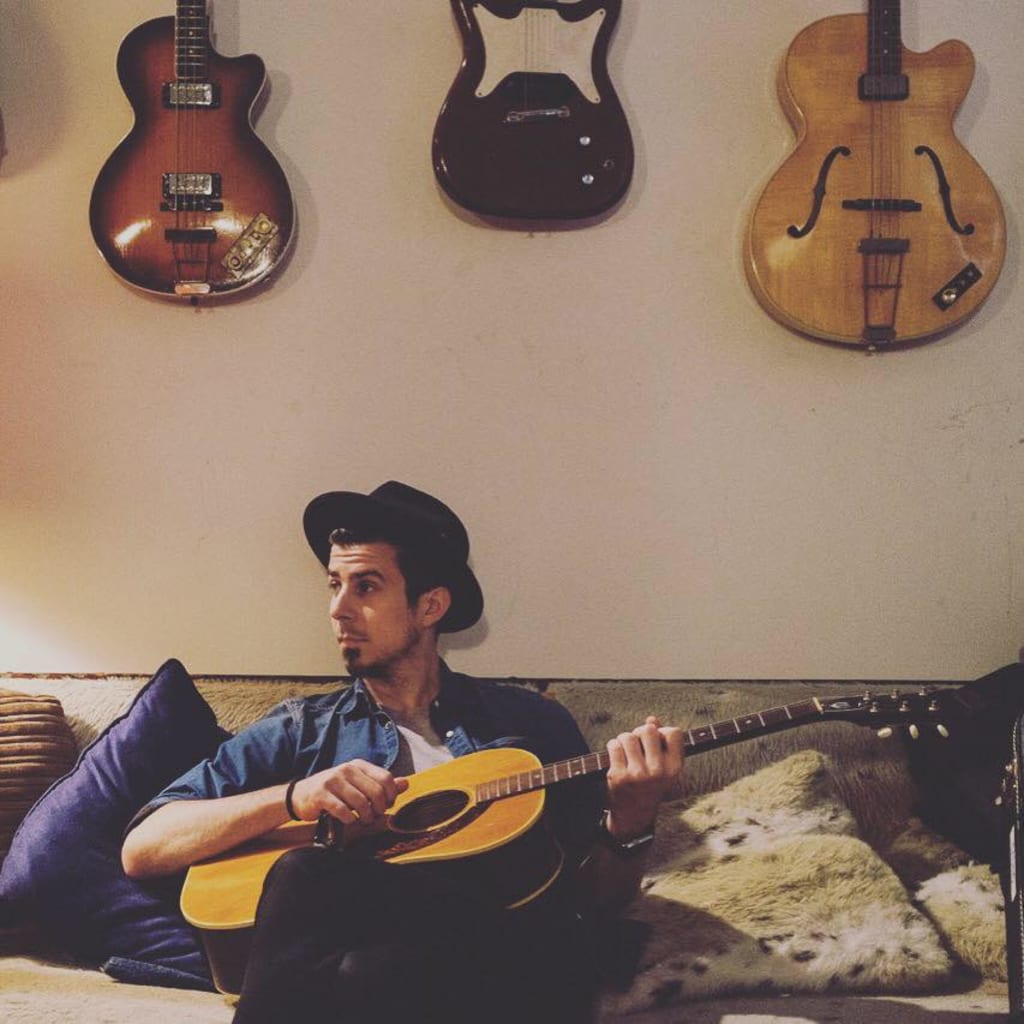 Like most independent singer/songwriters, Dru Cutler is just as comfortable playing solo with his trusty acoustic guitar as he is playing music with a backing band, and he does both. He started his music career in his hometown of Tampa, after dropping a hundred bucks on a used guitar from a pawn shop. He started his first band at the ripe age of 14. While his influences in his teens were more of a punk nature, his current music is mellowed out and beautifully styled.
Dubbed a "Jack-Of-All-Music-Trades," Cutler has written jingles, played in cover bands, and even composed music for the film industry. And, he is, of course, a recording artist. He's known for his baritone voice (and he sings in the same register as Leonard Cohen did). He definitely has talent.
Now based in Brooklyn, Cutler has a new full-length album coming out soon. He just released a new single, 'ala' an EP preview, from Bring Closer The Distance. That single is "Oceanside." The bonus is that there is a B-side to this single (this makes me miss the time of cassette singles), a re-imagining of Cohen's "Dance Me To The End Of Love." Why not sing a song from a late great musical genius, especially when you share the same baritone register?
"Oceanside" is a deep song with a big story within the lyrics. It speaks of elections, being apart from the people in your life, getting away from it all… It's about life. The drums almost put you in a trance, where you're simply lost at the oceanside, watching the waves crash. Part of what makes this a great song is that you can see the ocean while you listen. The lyrics are visual. The musicians Cutler chose to work with on this track know how to be one with their instruments.
The lyrics say:
There's a wave in my heart and it's saying goodbyeI don't care if it's broken. . . I need the waves of the oceanSome kinda feelingI'm healing.
I'm healing, too, after listening to this song. Cutler has a Ryan Adams-esque feel to his music (another great musician and lyricist). If the rest of the new album is as good as this song Cutler will be selling them like hotcakes.
But now to the song we've all been waiting for. Cutler's version of "Dance Me To The End Of Love" is only a touch more upbeat sounding than Cohen's original version. It's beautiful, with a violin solo that is haunting. The entire song, though beautifully rendered, has a bit of a haunting sound to it, which seems fitting. You can definitely see the similarity in Cutler's vocals to Cohen's in this cover. It's spooky. He most definitely does the song justice.
Between these two songs, I am looking forward to hearing the full-length album. According to the press release for Bring Closer The Distance, this new album has a bit of a difference from Cutler's debut album, Familiar, which came out in 2016. That album had a focus on memories and nostalgia, while this new one is about reaching out to the people that have been in the singer's life and focusing more on personal stories. He has songs about his father, his stepmom, and more. It's an expression of his life and gives off a vulnerability his previous album didn't.
If you're looking for some excellent music from a talented singer/songwriter, you've found it. If you like the music of Leonard Cohen, you'll really want to listen to this cover. You can keep up-to-date on Cutler's music at his website.
album reviews