Rhythm and Dues
Tony Marino's "Rhythm And Dues is dynamic, multi-dimensional, and immensely gratifying." (jamsphere)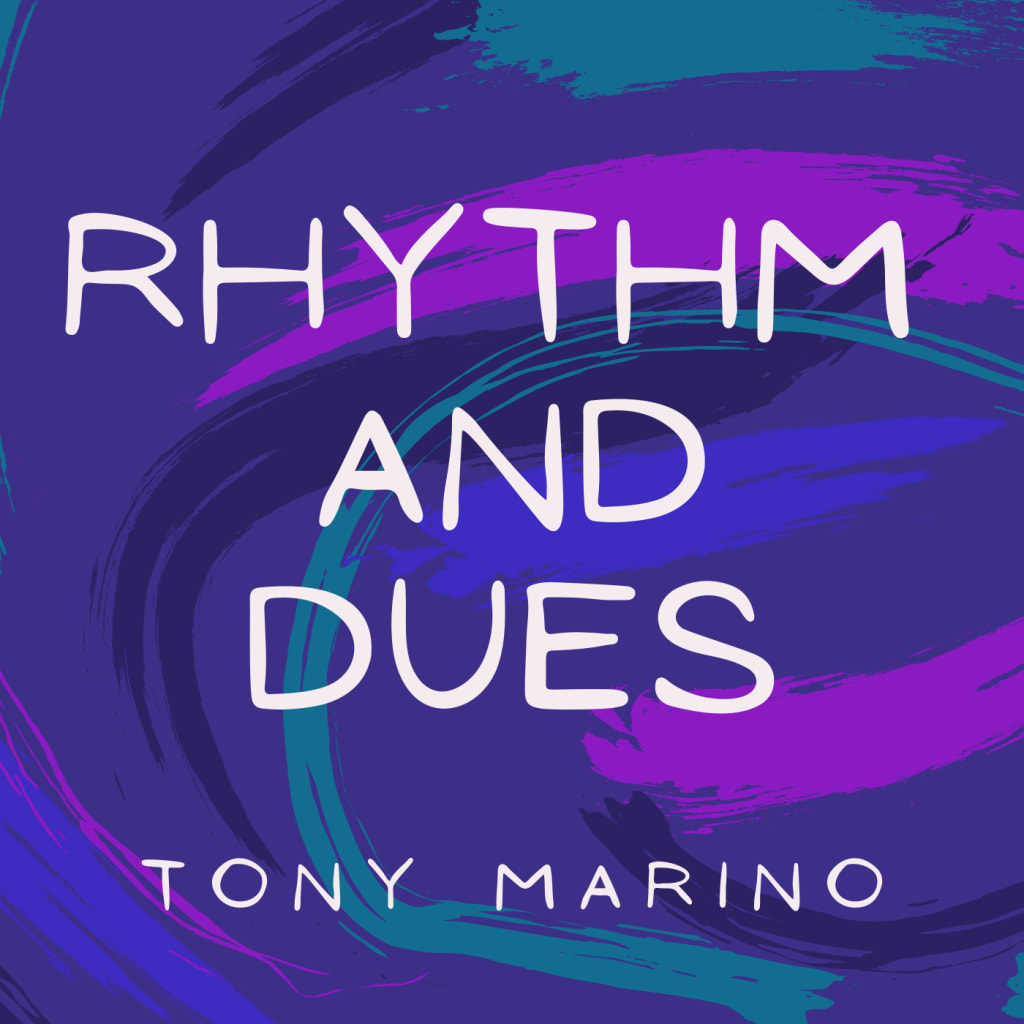 Tony Marino Rhythm And Dues ℗ Toneman Productions
Tony Marino goes for a playful, rambunctious mixture of pop, Latin jazz, progressive rock, and more on the joyous "Rhythm and Dues". Within the whole of the album there is a living, breathing organic spirit behind it. A clear ear for melody takes shape and the flow of the work feels so poignant. Purely instrumental the dexterity of the arrangements comes from the tremendous flexibility and versatility of the sound itself. Done to perfection, there is a dreamy scope to it, one that appears to be infinitely catchy as well. Over the course of the entire album a narrative of sorts takes shape all without needing to say a single word. (review: Beach Sloth / Entropy)
How long have you been creating music?
I started taking piano lessons after hearing Leon Russell and Marc Benno's album "Look Inside the Asylum Choir" back in 1968.
What is it about music that makes you feel passionate?
It is a great way for me to express myself and to interact with other musicians and listeners.
Do you have a preferred genre?
I love many genres. I have a special place in my heart for Brazilian Jazz, Bebop, Afro-Cuban Jazz, and Tango.
Your latest album is called 'Rhythm and Dues'. Is there special meaning in the title?
A common cliche is "You got to pay your dues" and of course one of my favorite styles of music is Rhythm and Blues. My latest album "Rhythm and Dues" is a play on words. I dedicated this project and the title song to Leon Russell and Marc Benno.
Could you describe your creative process on your latest album 'Rhythm and Dues'? Where did the ideas come from, how were they transformed in your mind, what did you start with and how do you refine these beginnings into the finished work of art?
Every one of my compositions are inspired by my family, friends, places, and situations that I have been in throughout my life. When I start a project, I usually pick out what instruments I am going to use, and I start from the first song to the last song until I have enough material to complete a project.
Fried Chicken – This is dedicated to everyone who likes "Fried Chicken".
Couldn't Be Better – This is dedicated to my family.
Milt's – This is dedicated to Milton Magwood, who owned Milt's Auto Repair in South Philly.
Jamaican Rum – This was inspired by our Honeymoon.
Beachside Café – This song was inspired by the times we ate at the Beachside Café when we lived in Santa Barbara.
Go With the Flow – This was inspired by letting things go that are out of our control.
What's Next – This is inspired by our journey through life.
Tenacity – This is dedicated to the late great jazz trombonist, arranger, and composer J.J. Johnson.
Rhythm & Dues – This was inspired by Leon Russell and Marc Benno's "Look Inside the Asylum Choir" Album.
Broad & Porter – When I was growing up in South Philly, I have many memories of shopping at Overbeck's Drug Store, George's Hardware, George the Butcher's, Al's Rainbow Sporting Goods, Al Whites' Music, and Lerro's Candies. I used to get my hair cut at Red's Barber Shop and pick-up dry-cleaned clothes at Bambi's Cleaners and, of course, there was Sharky's Bar.
How long did this album take to make from start to finish, recording-wise?
I wrote all the material and arrangements while I recorded this project in 2 months. It took two additional weeks to mix and master.
How has the reaction to 'Rhythm and Dues' been?
This project has earned me my fourth Global Music Award. I am very grateful for the positive reviews, downloads, and radio plays that this album has received. I also appreciate the curators that have added me to their playlists.
In terms of the overall composition, do you have a favorite song on this album and why?
I can't really say which is my favorite composition because every song has a special meaning to me.
What is the best song you ever released and why?
Since each song has a special meaning and inspired by people and places in my life, I will leave the answer to this question to the people who listen to my music.
Have you or would you create a song with lyrics?
I have written songs with lyrics. My voice is terrible and since I don't sing very well, I prefer to write instrumental music.
Do you create music for yourself or for fans?
Every song has a special meaning and is dedicated to family, friends, and things that I have experienced throughout my life.
Share a magical moment or positive experience that has happened during your career.
Throughout the years, I have really been blessed with meeting, studying, and playing with many of my heroes. There are so many people who have helped me and continue to help me develop as a musician, a composer, an engineer and as a person. The most magical moment in my life is meeting and marrying my wife who has supported me over the past 3 decades and being blessed with a wonderful son and daughter.
Playing live or recording in studio? Do you have a preference?
Over the past several years, I have been concentrating on writing and recording at home. It is financially impossible for me to keep a band together playing original jazz to the level I want without external financial backing.
What song(s) do you wish you would've written?
A Night in Tunisia, Confirmation, Libertango, In A Mellow Tone, Rebulico, A Ra, Sambou Sambou, Minha Saudade, Song for My Son, Chega De Saudade, Pra Mim, Moment's Notice, Armando's Rhumba, Sicily, What Do I Want for Christmas, the songs from the Doors LA Women album, many of Stevie Wonder songs and many others.
Would you like to travel to other countries to perform your music? If so, what would be your first stop?
I would love to play all over the world, however; I do not like to fly.
Are there any musicians who inspire you? What qualities do you admire about them?
There are so many musicians that have inspired me over the years. Most recently, I have really enjoyed listening to Hermeto Pascoal and his band. He is a great composer; an unbelievable multi-instrumentalist and his band is one of the best that I have ever heard. Most of the material that Hermeto and his band perform are original compositions.
Who's your ideal musician to collaborate with and why?
People who are: easy to work with, dependable, honest, loyal, respectful, punctual, open minded, sober, positive and play and write a variety of genres.
Is there an instrument which you woud like to learn and why?
I am happy being a keyboard player. This gives me the ability to play all instruments without having to master the difficulties associated with each instrument's nuances.
Are you currently working on any projects we should look out for?
I have completed a new album of original music that is scheduled to be released early next year and I am currently writing and recording new material for a piano solo album that we are planning on releasing sometime in 2023.
Did I forget to ask something? Something you would like to say, that I did not address.
I would like to thank my family, friends, reviewers, teachers, musicians, radio stations, DJs, curators, social media outlets and listeners who continue to support me over the many years I have been writing and recording music.
Keep up to date with Tony Marino's music at any of the following: IG, tonymarino.us, Spotify, Apple Music, Amazon and more. Of course, HipHopMomma will keep you to date too.
To become a featured artist at HipHopMomma simply follow this >LINK.
About the Creator
Inviting music fans to explore new music from around the world
Hip Hop Momma supports and promotes seasoned & emerging artist of all genres ...
http://hiphopmomma.com
Reader insights
Be the first to share your insights about this piece.
Add your insights