Review of "Thoughts" by Tionne "T-Boz" Watkins
T-Boz's thoughts come to life within the pages of this wonderful book.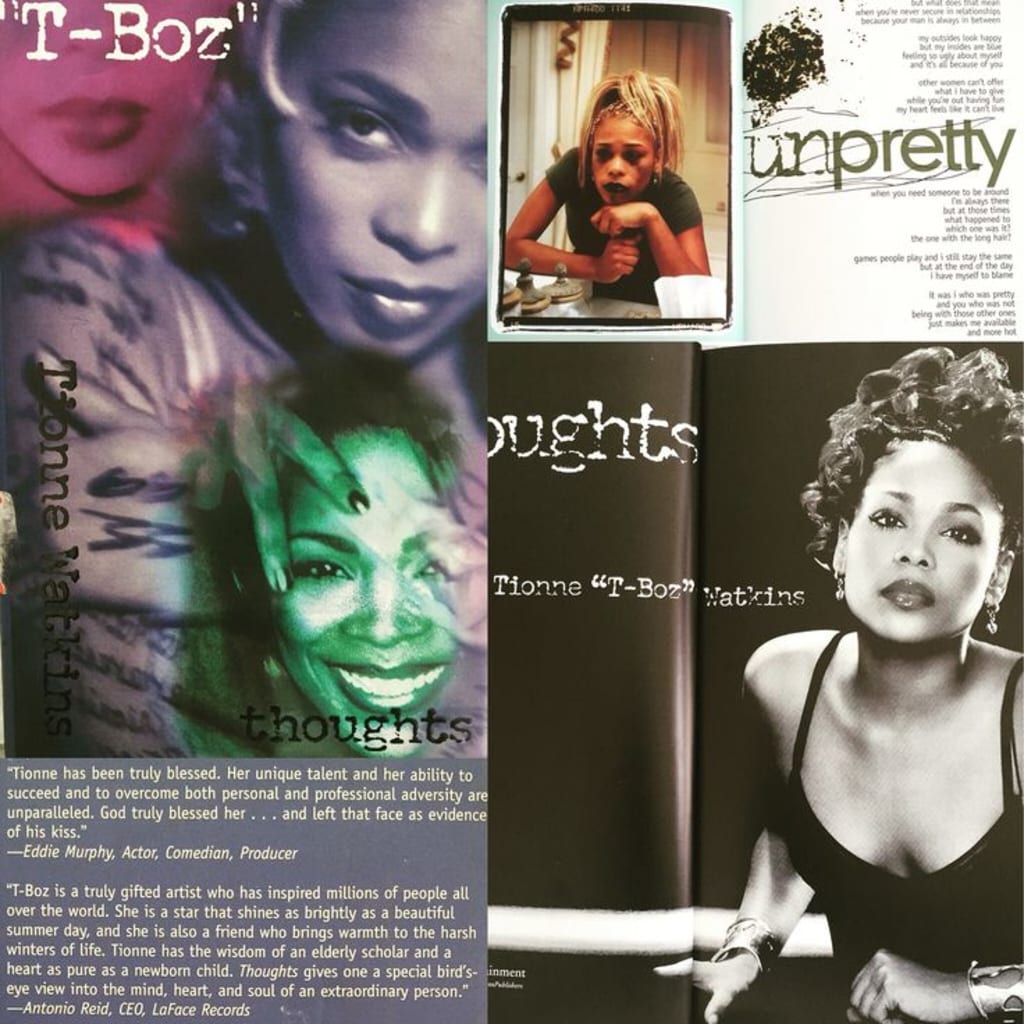 "Thoughts" is a book collection of poems, essays, and pictures written by Tionne "T-Boz" Watkins, lead singer of TLC. She is known for her smoky and sultry yet unadulterated vocal stylings on all of the group's legendary albums. Actually, one of TLC's biggest hit songs was written by T-Boz and first appeared as a poem in "Thoughts" called "UnPretty". It was written about the unfair standards and pressure placed upon people to look a certain way, to adhere only to a certain standard of beauty. The song was well received.
"Thoughts" is autobiographical; T-Boz talks about everything from her career, to her personal life, to her lifelong battle with Sickle Cell Anemia, to her struggle to have a baby and the risks involved because of the disorder. This book is not a regular autobiography; all of her poems, essays, and photos put together in this book tell her wonderful story of courage and triumph. T-Boz put photos in the book that portray everything from her childhood in Atlanta to photos from her personal life, her public life with the rest of TLC, her famous and non-famous friends and colleagues. The essays in the book reveal funny things that happened and other anecdotes, including stories from the road and backstage stories from the countless events that the group attended during their career. There are also stories about the serious and compelling events that took place in T-Boz's life that made her the strong woman that she is today. "Thoughts" is one of my favorite books to date. She bares her heart and soul throughout this book. Other subjects that T-Boz talks about include the rough experiences she had during her high-school years and being abandoned by her father when she was young; in sharing these personal stories T-Boz really allows people to get to know her and her life story.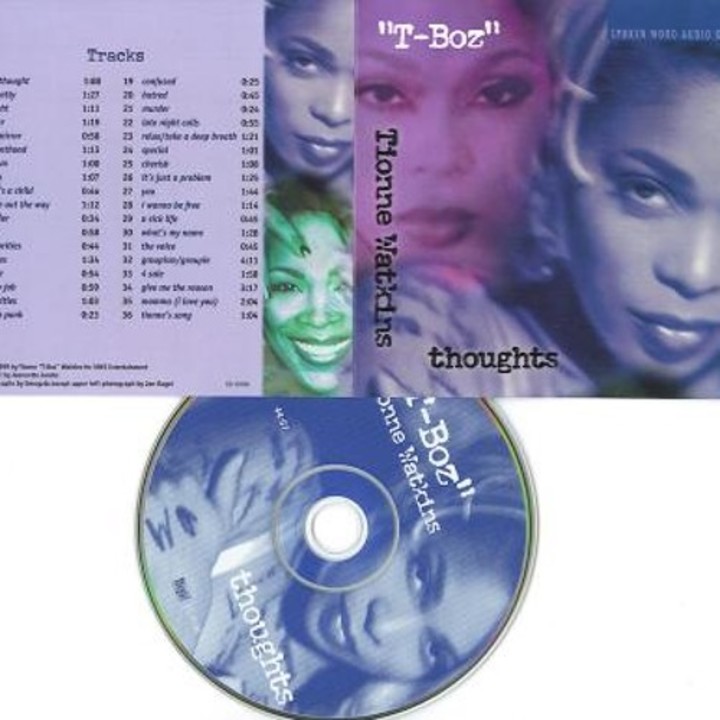 "UnPretty" went on to become a massive hit for TLC on their album 'Fanmail,' released by the group in 1999. The music video placed the group in a futuristic meditation and isolation chamber surrounded by a microscopic meadow and garden. Also in the video are scenes which show people dealing with the problems that the lyrics in the song are addressing. There is a scene in the music video, for example, depicting a boyfriend pressuring his girlfriend to get breast augmentations, not for her but for him, and you can clearly see the girl's resistance. Certain editions of the book come with a compact disc with someone reading the book to you. I love this book, just as I love T-Boz herself and TLC. I was lucky to be able to get my hands on a copy of this book when it officially came out–it was and is a fine addition to my bookshelf, and a great read.
T-Boz revealed another one of her talents in the writing of this book, that being her talent as a poet and writer. I also want to mention that with every poem there is a accompanying photo to compliment the subject of each poem in the book. Through these photos the reader gets to meet the Watkins family; we meet her beloved mother and grandmother.
Recently, she released another book, a memoir about her ongoing and lifelong battle with sickle cell anemia titled "A Sick Life." In the book, T-Boz discusses how, even though she has to live with this disorder her entire life, she never lets it stop her from living the blessed and charmed life that she has been given to live - it's a life beyond her wildest dreams.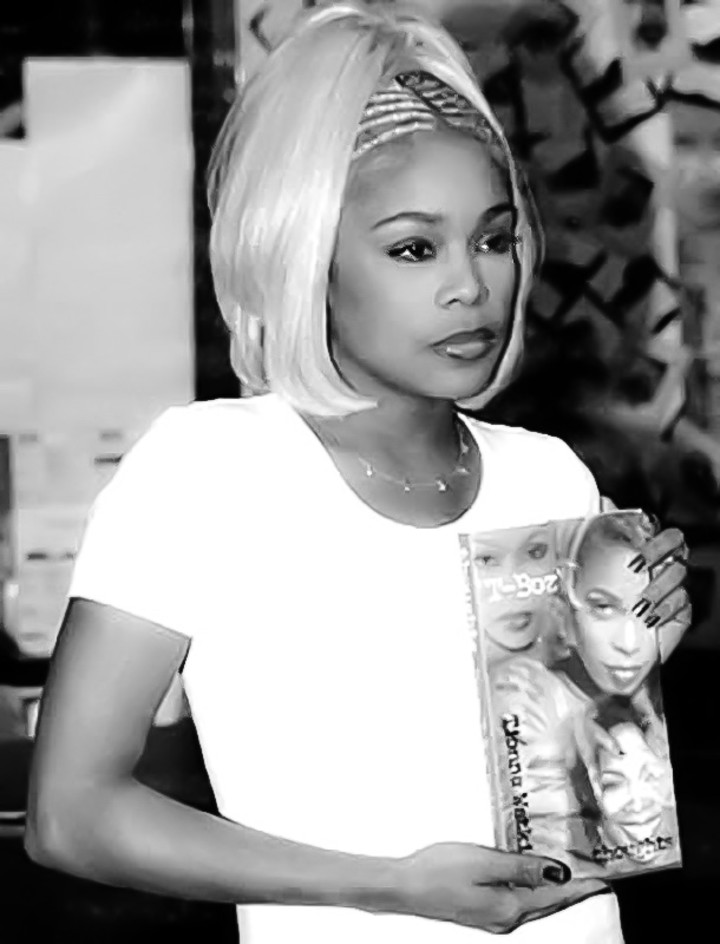 product review
book reviews
pop culture
vintage