Phil Lomac's 'Northern Cities Southern Stars'
Album Review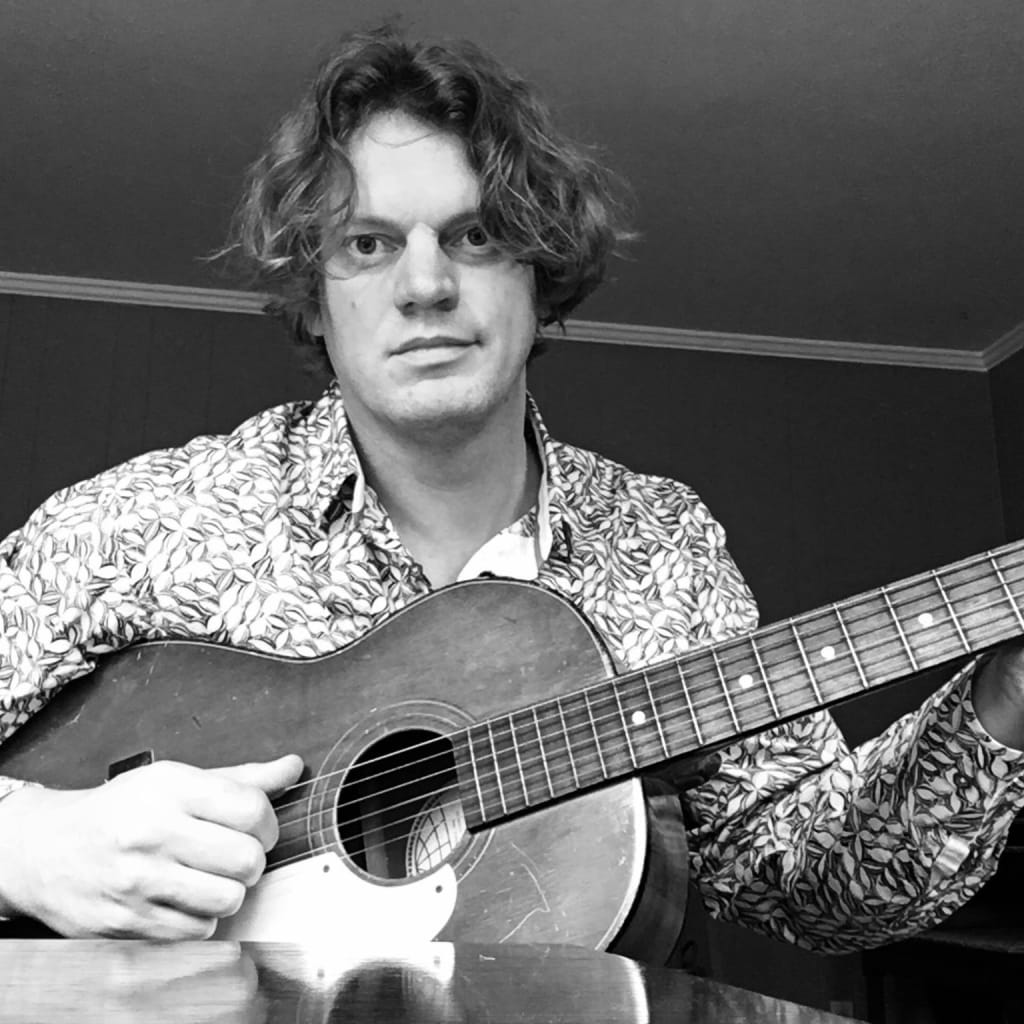 There are many reasons musicians and bands are doing everything themselves these days. The DIY music scene is huge and still growing, from house concerts hosting bands to bands putting out their own records. Phil Lomac, a DIY musician who currently calls Charlotte, North Carolina his home, recently put out a new album in which he plays all the instruments and produced it himself as well. This is not uncommon. The days of digital music made some big changes in the music industry, and just like self-published authors, musicians want to make music on their own terms and might just want to get their stuff out there for people to hear, rather than being concerned about getting rich or signing contracts.
One of the things that I really like about Lomac's music, and this album, is that you don't just hear the standard guitar, bass, and drums. He includes keyboards and even banjo on some songs. His percussion is programmed.
His music can be best described as a combination of blues, folk music, and alternative pop. It's catchy with an Americana feel to it. It's music that may be best enjoyed by fans of Wilco, Tom Petty, and Elliot Smith.
There are seven tracks on the album, titled Northern Cities Southern Stars, all of them following that folk rock, bluesy, pop alternative sound, but not at all sounding exactly the same. Lomac has a great musical range when it comes to both vocals and the instruments he's backing his voice up with.
"Northern Lights" is a really good introduction to Lomac's music. I really enjoy his lyrical style. Take the time to listen to the lyrics of this one. It reminds me of poetry set to music. It has this Americana feel to it, but has an indie pop sound too.
"World Of Pain" slows down a bit from the sound of the previous song. I feel like this one has an even deeper lyrical meaning. Lomac can really make you think and feel with his songs. I love that about them. I prefer to listen to songs that make me feel or make me able to relate to what I am hearing.
In those first two songs, I feel like Lomac was holding back a bit on his vocals. He gets louder and sounds stronger on the track "Read The Message." It feels like this song wants you to focus even more on Lomac's vocals and lyrics: "Are we late or just in time, read the message in the warning sign."
"Don't Know What Love Is" is a mesmerizing ditty about not knowing what love is. Sometimes you just start to go through the motions and you forget the point. I feel like that is part of the idea/concept of this song.
"No More Troubles" really has a bluesy tone to it. The opening music made me think a little of Ray Lamontagne's music. I really enjoy Lomac's vocals in this one, and I feel like he is expressing true passion in his voice on it. I definitely wish there were no more troubles in this world…
"Talking To Myself" is an excellent storyteller that allows your imagination to become part of the song. I could see the story he was telling here, while staring at my own walls with no relief in sight. This is my favorite song off the album.
The final song is "Don't Give Me Those Lines." This one has a little bit of a country dance beat to it. I could almost picture people line dancing to this one. It's a very catchy tune. If you don't like country, it also kind of has a Tom Petty feel to it.
album reviews