Pay the Toll By Kate Seger
Klass Reviews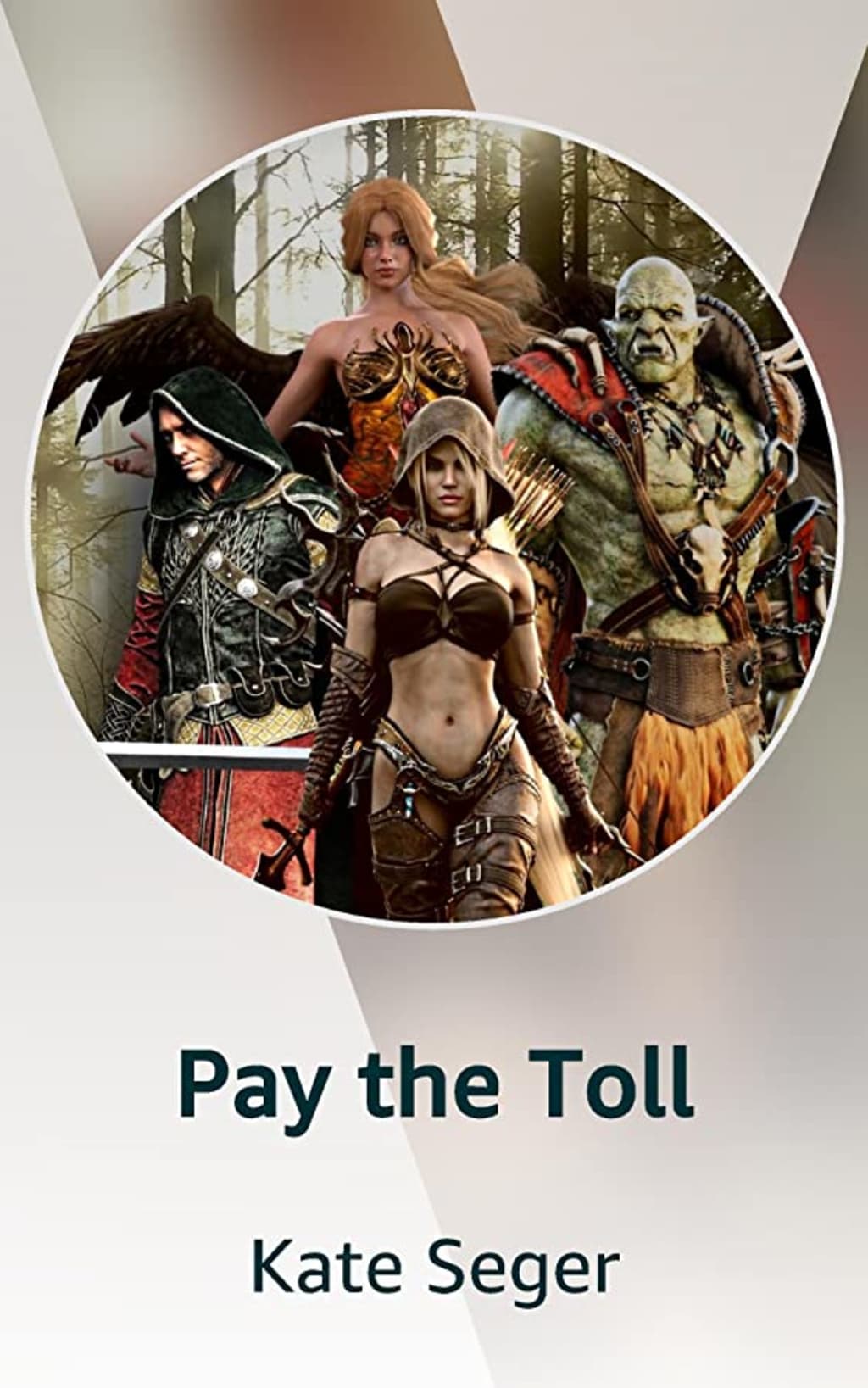 Everyone who knows me, knows I love reading good "smut!" I was introduced to "Penthouse Letters" by a buddy in the early 2000's and have never looked back. Sure I enjoy reading other genres, but well-written smut is very satisfying to read when you have quiet private time.
Over the years I have read and reviewed many books. I even read some romance and smut, but not all were to my standards. In recent times I stumbled across a few authors who write within my preferred parameters and choose to read their works without being asked or hired. Kate Seger is one of those authors. In fact, she is one of my top three authors I recommend on my website.
One of Kate's many projects is a Kindlevella called Pay the Toll. This project checks all my boxes. Its in my favorite genre to read and write, "Fantasy," and also in another I enjoy for private time, "Smut." This series may not be for everyone, but I promise that if you are accepting of both genres, you may feel the same as I do about it.
It's like Three's Company but with one woman and two men, making it more like "Three's a Crowd." Lyle starts off with a bad first impression that you need to read for yourself. If you grew up in the 80's or before then you may have seen movies that pushed the envelope that now fall under the title "Cult Classics." This Kindlevella series is just that! It's a Cult Classic in the making.
Of course there's foul language and provocative scenes, but there are also conflicts and adventurous scenes as well. I mean, who besides me was curious how popular "Princess Bride" would be if the Fezzik would have bedded the runaway princess? We all have an inner pervert full of curiosities and fetishes that excite us. Reading Pay the Toll will surely sate those urges as it fulfills your every fantasy and curiosity of what might happen when a troll has relations with a petite tree elf.
Seger nails it with her story, plot twists, and overall surprise seasonings. Some may accuse this tale of being like Howard the Duck and having "bestiality" in it. Those people who are offended are probably the ones actually having sex with animals. The rest of us are merely curious and scientific and choose to live vicariously through reading about it.
This is truly a Five-Star read for those of us who enjoy such genres being blended together. Word choices are everything and Seger is M.C. Escher of the art of writing! I haven't rad as many projects from one author since the forced readings written by Edgar Allen Poe and William Shakespeare. Sure, she may be an acquired taste, but since I am not a picky eater, I consider myself lucky to have tasted, or read her works.
This Kindlevella project is an ongoing series and has not completed yet. Kindlevella release episodes as scheduled by the authors who write them. I have read episodes 1-25 by the time I sat down to write this review and I must say that I am looking forward to future episodes. The descriptions used for various scenes or body parts in situations are lewd and humorous as I prefer, making the story more enjoyable and personal rather than reading like a textbook and boring the readers.
If I remember accurately, this is the second project of Kate Seger's that I have reviewed professionally. Expect many more reviews in the future since her work is among my personal favorites. My favorite line from the series so far is "***, hot milky-white ropes of it, shot into Nemet's face, painting her from forehead to chin."
Can you agree with me that word choices are what helps hold your interest in a story? They at least add seasoning like salt and pepper.
About the Creator
I have a passion for writing. As a published author for nearly two decades, it pleases me to have a platform such as Vocal to share my works for free.
"I never apologize for who I am!"-W.S. Klass.
Reader insights
Be the first to share your insights about this piece.
Add your insights