Pale Monsters Are New Wave Masters
Check out 'All This Time We Wait'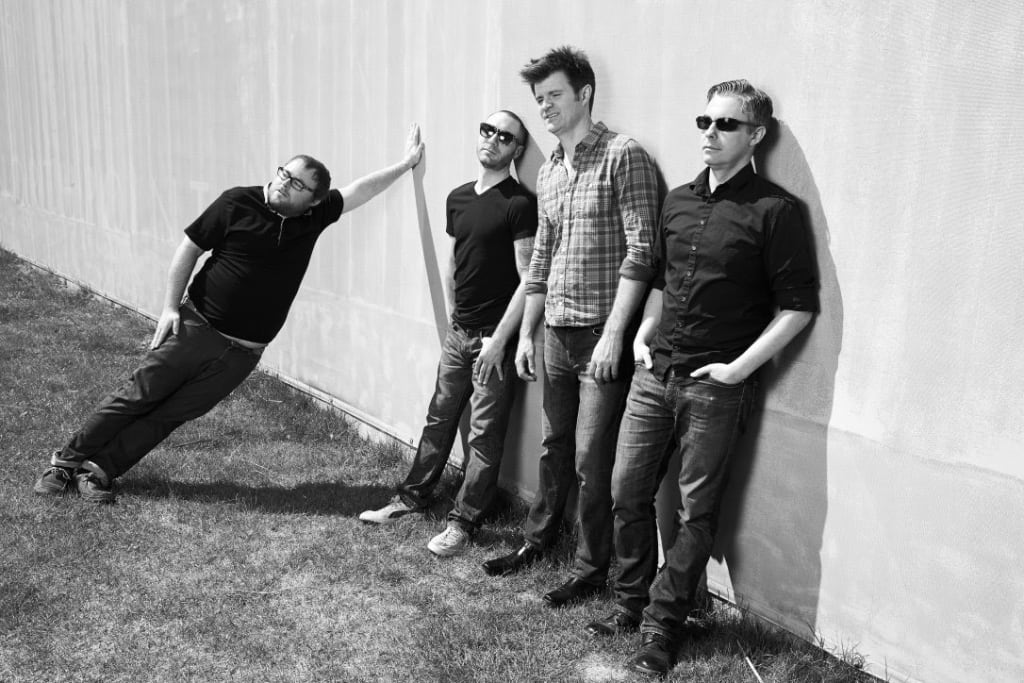 Pale Monsters is a Boston-based band with a new album slated to come out sometime in March. They have a clever sound that is definitely a flashback to the 80s, with a synthpop and new wave vibe that is worthy of praise. They're not the only band around these days that have this sound, but they are doing it well if you want to take my word for it. The guys behind the music are Chris Mulvey on vocals/guitar, Mike Ward on synthesizer/guitar, Kevin McGrath on bass/vocals, and Travis Richter on drums/percussion.
There are a lot of influences behind the music Pale Monsters is making, from David Bowie to The Talking Heads and from The Beatles to Nina Simone, just to name a few (the band has great taste in music). While the band's music sways more to a new wave sound, they have an alternative art-rock feel as well. They've managed to blend the 80s synthpop sounds into some music that still sounds as though it comes from the current decade. Mulvey's vocals are akin to those you'd expect from new age bands of the past.
Even though their new album, Are You Feeling Alive?, won't be available until March, you can check out the single they released a few months ago, "All This Time We Wait". It will be the first track on the new release.
With laser gun blasts, clever guitar work, and everything you'd expect from a synth-enhanced band, this song is super cool. It had me nostalgic for the 80s. I now feel like I need to watch some Brat Pack movies and maybe even The Wedding Singer. The lyrics are interesting, and they are only enhanced by Mulvey's excellent vocals. This is a catchy tune that will be stuck in your head for hours. I love it.
I was lucky enough to get a peek at the entire new album, so I want to tell you a little bit about what you can expect from the rest of it when it's available in March.
The album's title track has a wavy feel to it (you'll get what I'm talking about when you hear it the first time). So far this entire album stays with that vintage new wave sound, and I love that about it. This particular song has some guitar licks in it that give it somewhat of a surf-rock sound too.
As you keep listening to the album you'll keep noticing an emphasis on the guitars. This is great, and another thing that gives it that vintage feel. This band is really unique, and I love that even though each song fits the same genre of music they all have their own sound as well. This isn't cookie cutter music.
"Until The End," one of my favorite tracks, still has spacy sounds to it, but the heavy guitar tracks had me thinking of some of the music from the Eddie and The Cruisers movies. Talk about flashbacks. This album will have you feeling feelings you haven't felt in a long time.
"The Dead" has a beautiful slow start to it and is almost haunting. This is another song that stands out in this 10-song collection, which includes one remix and two remixed/remastered tracks from the band. "The Dead" makes me want to slow dance. It's sad, but it makes you want to hold someone tight and sway to the music.
Fans of anything from New Order to The Talking Heads and The Police to David Bowie will revel in the sounds on this album. Just take a listen to that single and judge for yourself.