Nehedar's Music Is Beautiful Genius
Music that will make you love music again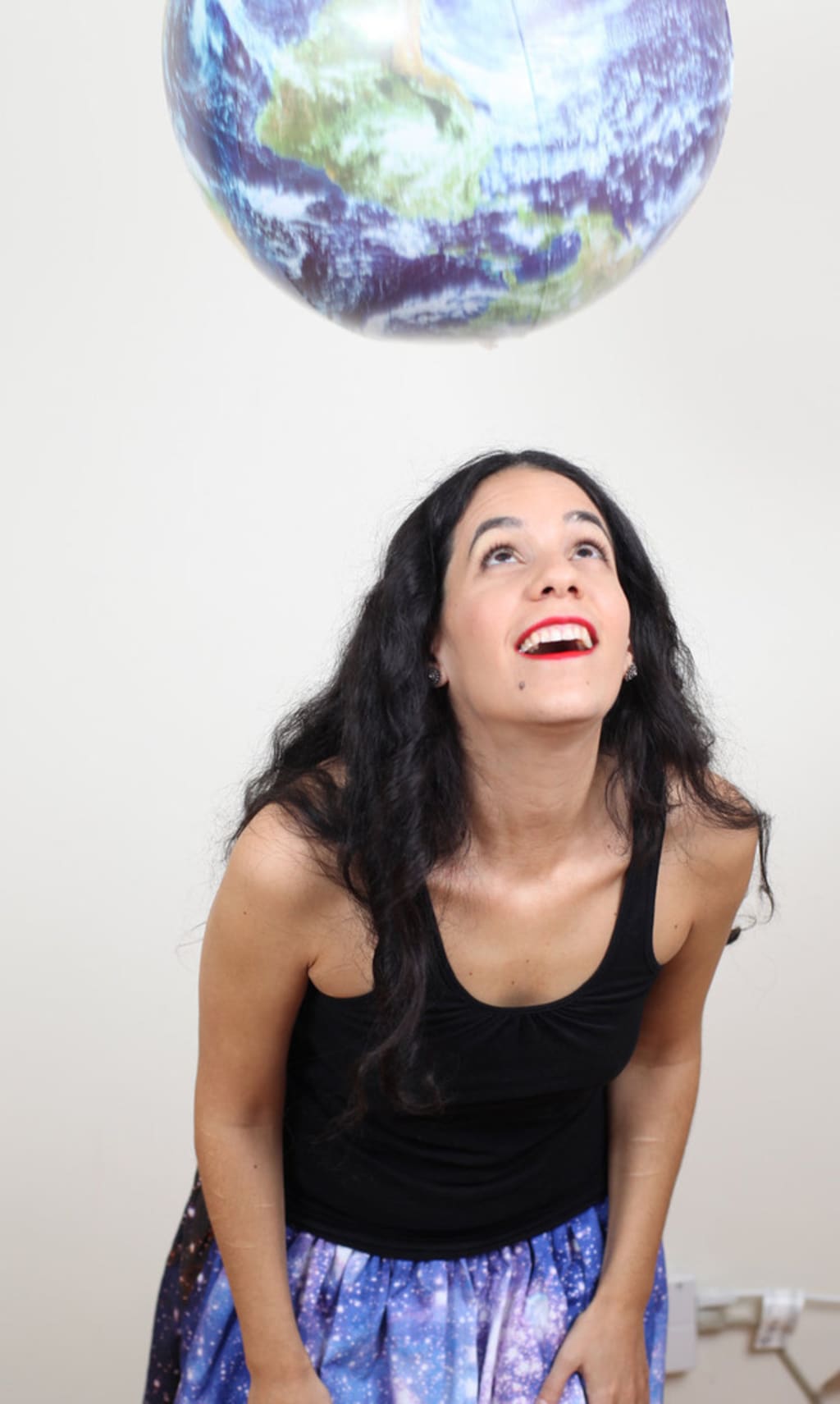 I am always itching to hear new music that reminds me of the old days when music didn't all always sound the same. I am happy to have found it in an album from a talented singer/songwriter, Emilia Cataldo, from NYC.
If you like the synth and pop sensibilities of early 90s music, like the song "Missing" by Everything But The Girl, you will enjoy this creative and eclectic musical effort by Nehedar. Her voice reminds me of so many of the musical geniuses of the 80s and 90s women's music movement (you'll understand what I mean when your listen to even just the first track on this album, "The Story"). The album is 'Hello Abyss'. I say hello to some refreshing music that is like an homage to a generation of music I desperately miss.
This is music you'd imagine hearing at an 80s or 90s dance club/party. "Catacomb" has a light beat to it that will allow you to move and could be a great tune for walking workouts. It will definitely work to put a beat in your step. "Shedding Skin" is a motivational song (or that's how I hear it). "Shedding skin is so invigorating." I can seriously relate to that, in so many ways.
"How" kind of has a Natalie Merchant vibe to it, or maybe even reminiscent of Suzanne Vega. It's very folksy in some ways, but rough and powerful as well. Like the rest of the songs, it is well written and keeps you intrigued. Cataldo knows how to write lyrics, and her voice is spot on.
"Happy Birthday" is lyrically beautiful. This one encapsulates that singer/songwriter sound of old. This would make a beautiful album to have been recreated on MTV's Unplugged (do they even do that anymore?). It's evident that Cataldo has been performing since 2003.
"You're Beautiful When You Fall Apart" is one of my favorite songs on this album. It's got a heavier rock beat to it. It's extremely powerful, yet Cataldo's voice doesn't break once, no matter how high she goes. There is also an amazing guitar solo in this song, which (from what I can tell) is performed by Shaul Zuckerberg.
"Fear And Love" continues the excellence the rest of this album is filled with. You'll be amazed at how wonderfully in control of her voice Cataldo is. "The Grudge" has an interesting intro, but it isn't as dark a song as you might think it would be by the title. It has a very peppy sound and is more about people holding grudges as opposed to the horror movie of the same name.
"Tonight Tonight" sounds like something that would have fit well in one of my favorite romantic movies of the 80s and 90s, maybe 'Say Anything" or something like that. The keys on this song are beautiful and give it a sense of wonder. The final of the 10 songs, "Sotah," has more of a singer/songwriter feel than the other songs, in the beginning. The guitar picking is calm but then leads into a crescendo that will have you hooked.
If, like me, you've been longing for a retro sound with a powerful woman lead, you have it right here. Nehedar's 'Hello Abyss' is nothing less than creative and musical genius. If my previous comparisons weren't enough to make you want to check out this album, the bio describes it as "The Go-Gos meets Alanis Morissette." If you like music, if you like powerful and beautiful female vocals, and if you need a break from all of the country and metal music, this is an album worth getting your hands on. It may become the new soundtrack to your life, it's that good.