n5316n Drops High Energy Single "XOXO" + Interview
We sat down with "n5316n" & took a dive into his world.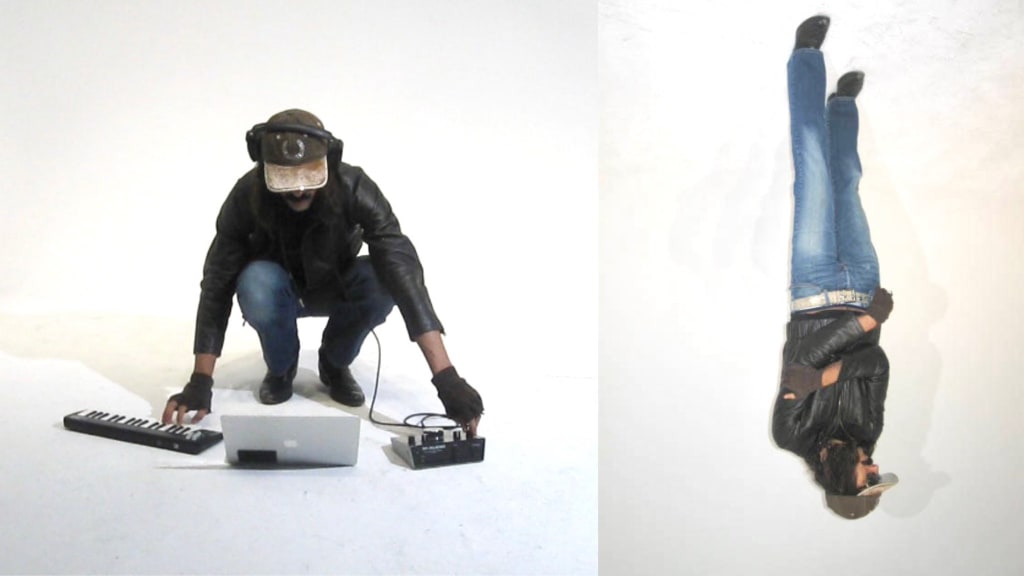 n5316n (Nelson) is the music alias for Nelson Zavarella, a Venezuelan born, Denver based producer and DJ who has steadily developed his own sonic world for the better part of the last decade. He went quiet for a while after previously preforming as "ZAV" & "BRIGHTMOUR" but reemerged with his first single titled "POSES" over the summer of 2022. He followed up "POSES" with his sophomore release "HALCYON" a highly danceable fast paced track that'll get any rave going. His most recent release "XOXO" is a conglomeration of genres including pop, reggaetón, and post-hardcore, which in his words "encompasses all the music I love and grew up listening to into one track." n5316n shifts, alters and plays with the boundaries of contemporary art, culture, and fashion in a boundless experience. Defying genre constraints and incapable of being put in a box n5316n is a true DIY artist in every sense of the word, writing, producing, and creating everything all from his home. We sat down with n5316n to tell us what he's been up to.
Hey Nelson how's it going!? Can you tell us about your background and how you got started in music?
n5316n: I was born in Caracas, Venezuela on February 4th. At the age of 4, I moved to Orlando, Florida. Growing up my parents would only listen to classic Latin music which is all I knew for the longest time. When I was in the 5th grade a classmate of mine was wearing an MTV shirt and I asked him what that was he told me it was a TV channel where they play show music videos. That was the day that everything changed, I got home and found MTV and the first thing I saw was a Fall Out Boy music video for Sugar We're Going Down I was instantly hooked. Shortly after I found out what LimeWire was, I started downloading all their music (with my parents' permission of course ;) lol. That year for Christmas I BEGGED my mom to buy me a guitar, so she did. I would spend all my free time listening to music and learning how to play, all my favorite songs, that's when I knew music was what I wanted to do as a career.
Haha nice, we were big Fall Out Boy fans as well. What got you into producing and DJing? Your previous music projects were more on the EDM side right?
n5316n: Yeah, so I discovered what Ultra Music Festival was and was blown away, not only did I want to attend but that was when I decided I wanted to become a DJ. During my Junior year of high school I was around 16 years old I started DJing at house parties and started to build a small fanbase consisting mainly of kids I went to school with. I was producing for about 2 years at that point and was ready to start sharing my music but needed to have an artist name so I went with the name ZAV (first 3 letters of my last name) I released a song and posted it on Twitter and all my friends from school started sharing it, at that point the whole school knew me as "ZAV".
Sounds like you had a good time in high school! Can you tell us about any particularly memorable moments or experiences from your career so far?
n5316n: In the spring of my senior year, I put out a song called "BOUNCE" that was the song that pretty much changed my life. The day I put it out it got over 2k plays and my friend Rolando sent it to "Bro Safari" who was very prominent at the time and he followed me and started supporting my music, it also reached #1 on the blog house.net (if you remember these days you a real one lol) I started playing at local nightclubs and had to have my parents come with me because I wasn't 18 yet.. so silly. That summer I graduated high school and didn't want to do anything except try and build a music career, a friend of mine tagged me in a Facebook post for a contest to play at a music festival, I ended up winning the contest and at the festival gained a ton of new fans. I was approached by a manager and that was when everything changed for me. I started opening up for major artists, pretty much every EDM show in Orlando, would play events at Miami Music Week, and got a monthly residency at one of the most popular nightclubs in Tallahassee. I was essentially living my dreams, the hotels, car service, getting paid to DJ and produce. In 2015 I got the opportunity to play mainstage at EDC Orlando which was one of the biggest goals I had set for myself. Around that time I started experimenting with different genres and broke away from just making big-room house music.
Dope! So you lived in LA for a bit right? What made you want to leave Florida and move to LA? How was your experience living there?
n5316n: Yeah, so as I grew older and developed my taste I realized I hit a ceiling being in Orlando and decided to move to Los Angeles in 2018. I found this "creative living" program which led me to move into a 2 bedroom apartment with 10 people.. it was as you can imagine very chaotic and smelly lol. The day I moved in I met Jason known creatively as REGALJASON and we hit it off instantly because he studied music at Full Sail University in Orlando. I swear if I would've showed up an hour later I wouldn't have met him, he was moving out as I was moving in. We started hanging out a bunch and going to events together, if it wasn't for him my LA experience wouldn't have been as fun. At the time I was rediscovering myself and trying to develop my own sound, I dropped the ZAV brand and spent all my time producing different styles a lot of it being weirdo experimental music (I was extremely inspired by Flume at the time) I showed Jason a track I was working on (if you're familiar with Jason's music it was the song BULLETS) which was a pretty experimental song and he fell in love with it and decided to write to it, which at the time was huge for me because I was facing a lot of rejection due to my music being "weird" or "hard to place" he gave me the confidence to be myself and make whatever my Lil heart desired. From there we produced a whole EP (MEGAFUANA which if you haven't heard you should go listen to it not just saying that because I worked on it too) in 2019 I was ready to start rereleasing my own music after years of developing. I created a new alias called 'BRIGHTMOUR" which was the street I grew up on in Orlando. I made a music video with my good friend and roommate at the time Matthew Harris, for my debut release as "BRIGHTMOUR".
That's awesome, seems like divine timing with how that all worked out! So tell us more about "BRIGHTMOUR" and what came after that that led you to start n5316n.
n5316n: So the BRIGHTMOUR debut single was called "DELTA" We spent like 9 months gathering footage for the video it was so much fun. I released the song on March 20th, 2020.. we all know what happened in March of 2020 lol not the greatest time to release music as the whole world shut down in fear. I was honestly pretty burnt out at the time as well and saw it as an opportunity to take a hiatus. During that time my friend Nick aka Aquariux literally forced me to download Coinbase and get into crypto, like every day would call me "bro download Coinbase and buy crypto (XRP specifically) this is the future". So I did, and from there went down the rabbit hole, and got hooked instantly. Just like when I fell in love with music I spent all my time learning about crypto, blockchain, web3 and how the finance world works (which we aren't taught in school bc if we were oh boy the current system wouldn't have lasted it made to keep us poor but that's a story for a different day) I took all my savings and went all into crypto, in November of 2020 I decided to leave LA and go back home to Orlando. I took all the knowledge I gained from 100-hour weeks learning about crypto and started a consulting firm, teaching people about crypto, how to set up wallets and how to not fall for scams and get rekted. (NO FINANCIAL ADVICE I SWEAR) from there I started my career in finance, learning how to trade, and interning at blockchain startups, and financial firms that whole thing. I was really stoked bc yeah I did pretty well and had a ton of amazing opportunities in that world but something was missing, I didn't make music for literally 2 years kinda weird now that I think about it. I ended up leaving Orlando in December to move to Denver. The bear market was in full effect so I decided to start making music and using social media again. That's when I decided to start a new project "n5316n".
Wow, what a journey! Thank you for sharing your story with us! Do you have an projects or upcoming releases planned?
n5316n: Thanks for having me! Yes, I have my debut EP as n5316n coming out later this year. The EP is titled "BRIGHTMOUR" haha. The whole point of this project is to take everything that makes me, me, my experiences and blend it all together. Many goal is to have fun with it. Very excited to share!
We can't wait to take a listen! One last question, why did you go with the name "n5316n"
n5316n: Well n5316n is Nelson in Reverse Ordinal Gematria (Numberology).. if you know you know.
Haha dope! Well thanks again for taking the time to sit down with us, we can't wait to see what comes next!
Keep up with n5316n on his socials!
Interview by Valentino Horne via SERENITY_BLISS
Reader insights
Be the first to share your insights about this piece.
Add your insights