My Top 30 Eighties Songs
A playlist that crosses pandemics and may even make you smile
Bronski Beat "Small Time Boy" The first real "gay video" to appear on MTV
I once was the queen of the "mixtape" back when the "mixtape" was a thing. I had an ear for a good mix. I knew just the right track to follow from whatever came before. My fingers were deft with the record/pause combo that made for smooth change-overs, along with a skill for "fading out" the previous song or at the end of a tape that was not quite long enough.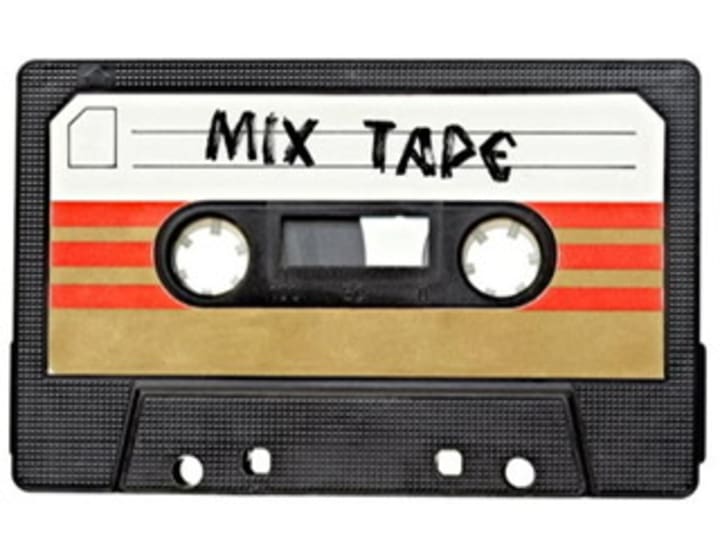 Friends sought me out and asked that I make up something funky for their birthday parties or shindigs. I had several cassettes that I kept and loaned out to partying friends of all ages and stages. No one could mix it up quite like me!
Us folks of the 80s remember the fear that our precious vinyl collection would be scratched, broken or sat on during a wild party. How we, the hosts, were always hovering close to our Technics turntable while drunken guests flipped the discs and slopped their beer on our collection.
The cassette tape enabled us to pack away the turntable and breathe a sigh of relief. Even better was the double-deck cassette player with auto-reverse. Those tapes just kept on playing, and no one had to put their mitts on your music.
The worst that could happen to a cassette was that it came unravelled, nothing an HB pencil couldn't fix.
"New Order" flowed into "Siouxsie and the Banshees" and flowed into "The Cure" and "The Specials". Those were the days. The days when music was so "serious".
We took our cult bands seriously; we dressed like them, moped like them, and partied like them.
The cassettes themselves were always the TDK brand with a pencilled label. Imaginatively named "Party Tape 1", "Party Tape 2", and "Lisa's Party Tape". When compact discs entered the fray, I continued to make "mixed tapes" it just meant that I was (usually illegally) downloading MP3 files and organising them onto discs instead of tapes.
The "fade out" was a thing of the past, and the discs were labelled with a permanent marker.
For over a decade now, anyone can make a "mixtape". It's called a "playlist", and there is almost no limit to what music you can access to put on it. Spotify, Google Music, Amazon, and Apple Music can give you nearly every artist you want from any era you desire. These streaming services are organised by artists, genre, era and everything in between. Playlists are available at the touch of a screen. The album has almost become meaningless. Nobody owns music anymore.
I hold onto the crates of compact discs and vinyl that I own because I have a secret fear that one day all the "cloud" music will disappear in a puff of binary oblivion.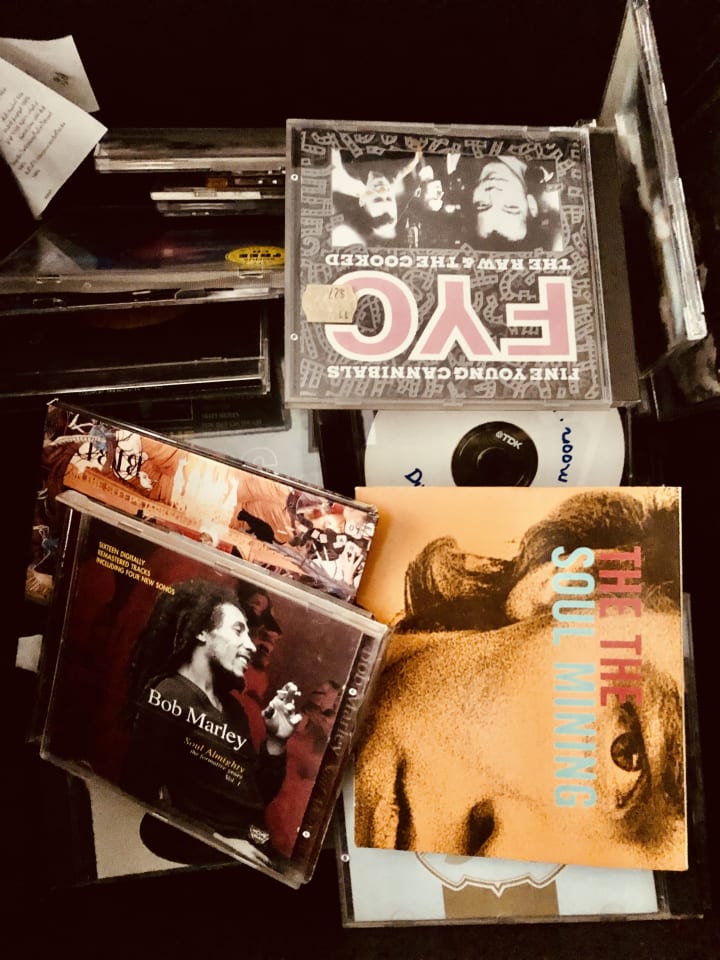 My Spotify playlist "Lisa's top 30 80s songs" was made a couple of years ago when a friend challenged me to develop my top 30 80s songs. It took me hours. What to put in and, more importantly, what to leave out!?
With current social distancing requirements and being unable to attend live music shows that I have always taken for granted, I find myself returning to my lists. This one in particular.
The AIDS Pandemic
This list takes me back to a time when there was another pandemic. The grim reaper of the 1980s HIV AIDS campaigns was a regular occurrence on televisions worldwide. HIV AIDS was spread through the exchange of bodily fluids. People were scared of having unprotected sex, and the advertising campaigns of the time were designed to scare us into keeping our pants on.
Of course, we were not forced into a "shutdown", but it was a quarantine of sorts. According to the World Health Organisation, around 35 million people have died from AIDS since the pandemic in the early 80s. There is no cure for AIDS, and it remains a major global health issue. AIDS has become a manageable chronic health condition, with over 37 million people living with HIV today.
Mad Cow Disease
I was living and working in the United Kingdom at that same time, and "Mad Cow Disease" was rife. Bovine spongiform encephalopathy was a disease that cows contracted after discovering that cows shouldn't eat meat products (whoever would have thought!). This consequently caused a disease in humans who consumed beef products. Creutzfeldt-Jakob disease (vCJD) causes massive degenerative dementia in humans and can lay dormant for years. Therefore, I can now not donate blood products or blood for the rest of my life. Not because I have CJD but because I may be affected by this disease at some point in my later life.
My list is 30 songs that were the soundtrack to my life in the 1980s and still have significance for me now.
I love music in its many forms and genres, so I don't tend to dwell in the past, but I do like to dip my toes back into that pool now and then.
My song choices are mainly British and primarily alternative. Compared to the popular songs of the time, most of my favourites were pretty "underground" and mainly dark. My choice of dress and the places I frequented were also of the same calibre, even down to my black lipstick and dark-coloured clothing.
You may smile when you see that my list also contains some crooning white soul classics in "Hall and Oates", "I Can't go for That" (one of the most sampled tracks by hip hop artists of the 2000s, apparently), and George Michael's "Careless Whispers" as well as the supremely danceable gay anthem "Bronski Beat" performing "Small Town Boy"; the dulcet tones of Kate Bush "Wuthering Heights" and Sinead O'Connor performing Prince's "Nothing Compares 2 U".
I wasn't all Morrissey (The Smiths) doom and gloom; I also liked to belt out a ballad and dance to oblivion. Enjoy my list and smile (if you can).
80s music
About the author
Freelance writer, amateur photographer, occasional performer of personal stories @Barefaced Stories. Lover of nature, music and art. I write content and copy for small businesses and teach part time in Perth, Western Australia
Reader insights
Be the first to share your insights about this piece.
Add your insights