My Musical Hero: Dave Gahan!
How the Depeche Mode Singer Impacted My Life!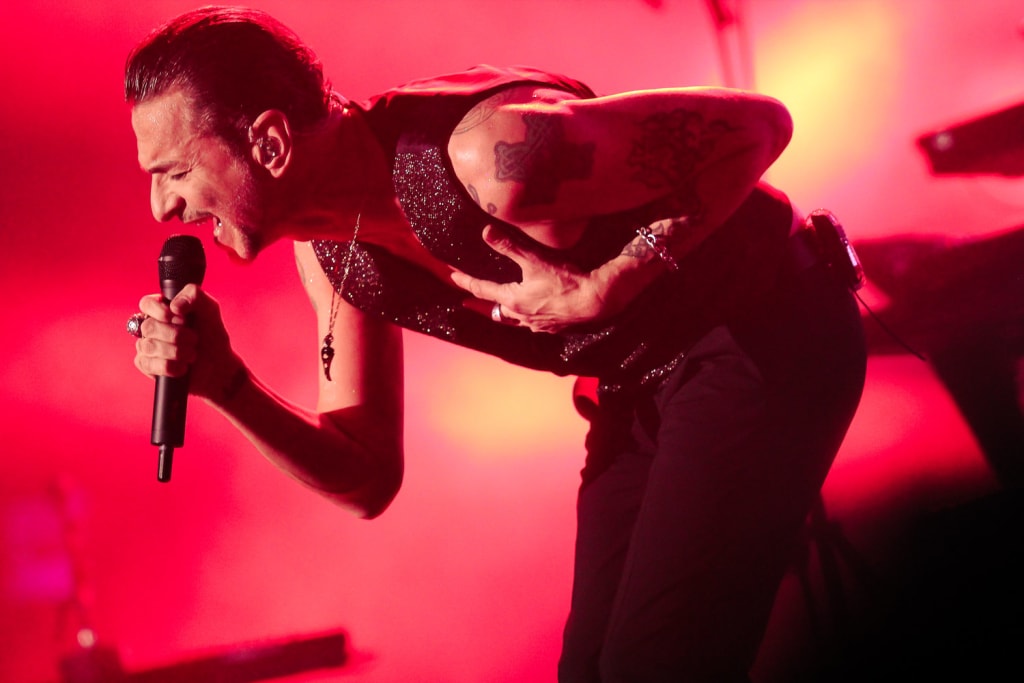 My family has always been very passionate about music. I grew up watching my mother and grandfather give many enthusiastic speeches on their favorite singers and songs. As such, I understood from a young age the profound impact that music can have on people. Due to this interest, I often watched VH1's Behind The Music. One evening in 1998, I caught an episode on the band Depeche Mode. I had heard of Depeche Mode, but wasn't super familiar with them.
As I watched the program, I was immediately enthralled by the snippets of music videos and live performances that played throughout the episode! I knew right then that I had to find out more about this band! This led me to purchase Depeche Mode's The Singles 86-98 album. I loved it! I was especially drawn to their lead singer Dave Gahan's voice.
Gahan had such a magical singing ability. Never had I heard a singer who could evoke emotion like him. I was very touched, and his singing registered with me in a deep and profound way!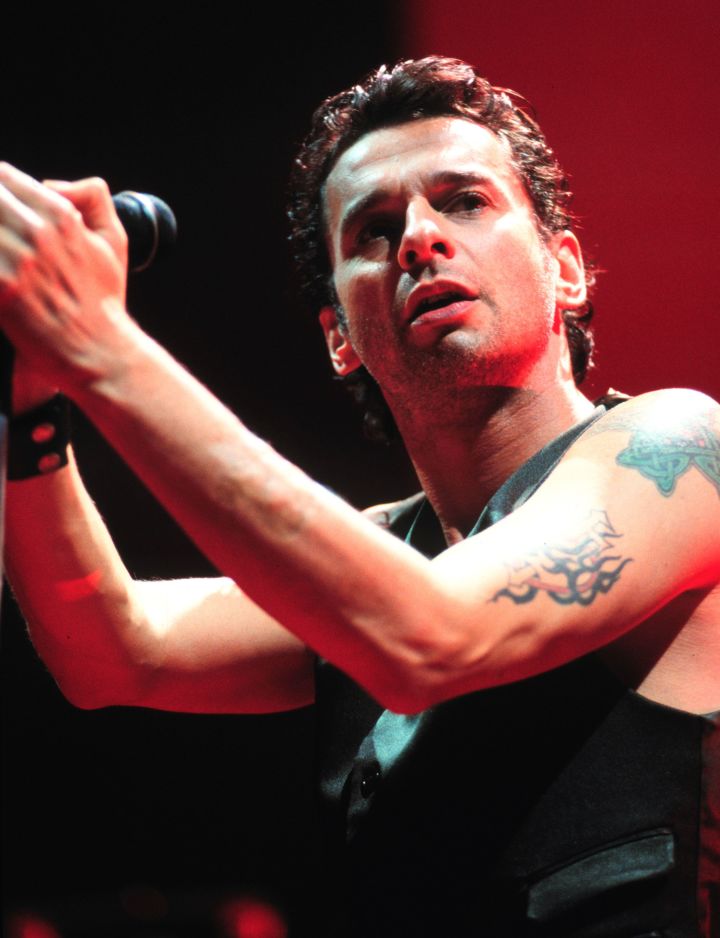 Depeche Mode quickly became my favorite band, and I soon started collecting the rest of their albums (as well as concert videos, vinyls, posters, tapes, and stickers). I was extremely happy to learn the band had a new album, called Exciter, on the way (which I adored).  I even named my Live Journal account "Gahan_Man."
This was appropriate, as Dave Gahan's voice became the soundtrack to my life, and helped me process the things around me. Whether I was happy, sad, reflective, or frustrated—I could listen to Dave sing, and it would help me better take in and deal with the events in my life.
This became especially useful, as when I turned 18, I came out to my family as gay. My mother was enraged at this news (going as far as saying she hopes I die of AIDS). I was kicked out of the house, and had to live on a friend's couch. Needless to say, my life was in major upheaval. However, Depeche Mode and Dave Gahan were a great comfort to me during this period. In just a matter of weeks, I found my own place and set my life back on track. I met a great support group at a local gay drop-in centre, and the main coordinator turned out to be a huge Depeche Mode fan (which gave us LOTS to talk about). Eventually, my family and I did reconcile, too.  
In 2002, I caught a headline on MuchMoreMusic (a Canadian equivalent of MTV), that said "Solo Mode."
Dave Gahan was about to put out a solo album! I was elated! On June 3, 2003, I arrived at the record store first thing in the morning to make sure I got his solo debut, Paper Monsters.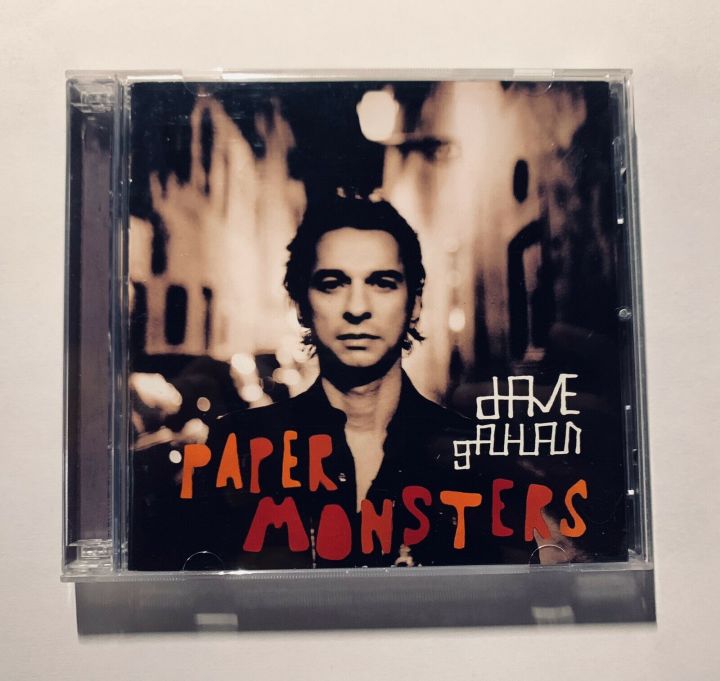 I loved that album, and played it religiously throughout the summer. During parties with friends, I would always make sure to play a number of songs off the album. A few months after the record came out, I got to see Dave Gahan live in concert. I was front-row center (wearing a Dave Gahan T-shirt). When he walked out on stage and began to sing "Hidden Houses," I cried. I was so overcome with emotion. There was the man who had become the soundtrack to my life, doing what he does best—performing like a true musical deity. I had a sign that said "Gahan is My Own Personal Jesus," and when he sang that song, I threw the sign on stage. I remember Dave walking over to it, then looking down and smiling brightly at it! It felt good, that something I did made Dave Gahan smile, since his music and performances made me smile (and happy) many times!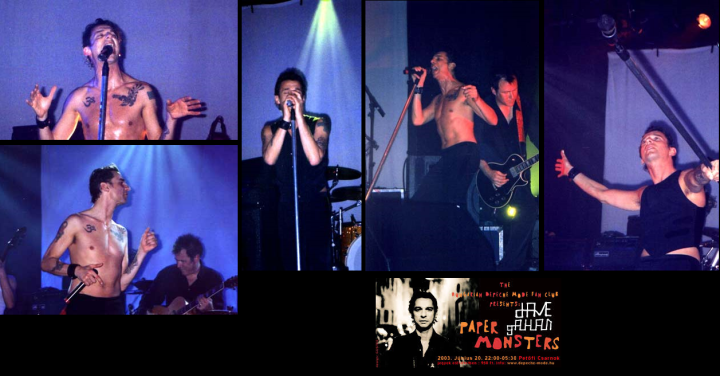 After the concert, I started my own Dave Gahan website. Shortly after, his Live Monsters DVD came out. As with Paper Monsters, I played it many times. I even had several sleepovers and get-togethers with friends where we would watch the concert film.
Since that time, I have fallen in love with every subsequent Dave Gahan release (whether it be with Depeche Mode, or one of his solo projects).
Dave Gahan has truly brought much joy and comfort to my life, helping me both deal with pain and disruption (but also helping me to better channel in the happiness and love of good times). Where words fail, music speaks (and no music speaks to me more than that of Dave Gahan)!