Playlists
My Go-To Playlist of Songs
I listen to these songs while completing my house chores, so I can be more energized!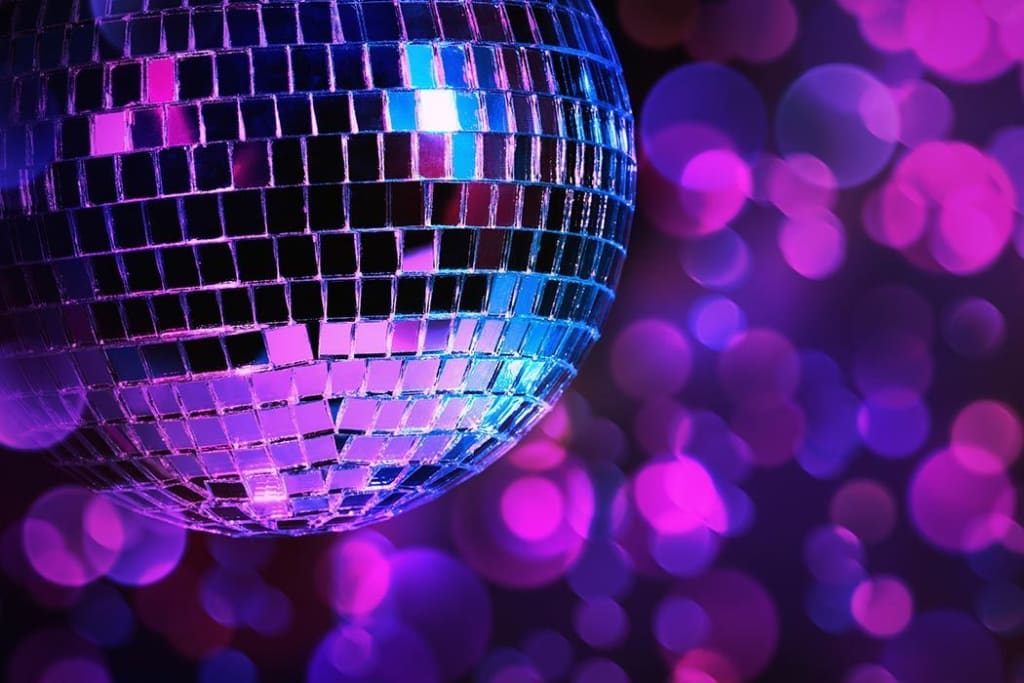 Since I don't really have specific songs that I listen to while doing any form of sit-down work such as doing assignments for school or studying, I decided to do a playlist of tunes that I listo specifically for doing my household chores. Since the summer of 2018, I have been residing in an independent living facility for people with multiple abilities, with the majority of the tenants having some form of mental health issue and/or dual diagnosis. Every day, I always make sure that my apartment is immaculate, otherwise I won't function properly. If my place is not clean enough, I will either be stressed out or won't leave the house until it is clean enough. I usually like to do them during the day when I have enough energy, so I can concentrate better. Every night, I usually do not perform any heavy household chores unless it is necessary. Without music, I will not be able to complete my chores as music helps gives my energy a good kick. I will also get discouraged, easily fatigued and distracted when I don't have upbeat music in the background. I often despise doing household chores, so a playlist of upbeat music or listening to a particular song on Apple Music or YouTube motivates me to complete my chores. On certain days, I would even dance to some of the songs as I am completing my household chores as an excuse to burn extra calories and enjoy doing my chores a bit more. Some days I get moody when I have to do a load of household chores, so I like to cheer myself up by dancing or finding a new playlist of all kinds of songs that I think I would enjoy.
The genres of music that I listen to vary based on my mood and the kind of chores I am doing at the time. With that being said, I mainly listen to dance music because it boosts my energy, gets me moving around my apartment and the types of instruments/beats attract my attention. As I said in one of my previous music-related blogs, I determine the best song based on the instruments, the beat, the voice and the things I visualize while listening to the song. The subgenres of dance music that I typically enjoy are electronic, house, progressive, EDM, rave, drum and bass and dance hits in foreign languages like Mandarin, Japanese, Russian, German, Vietnamese and Hungarian, even though I do not know all of these languages.
Below are my 10 favourite upbeat songs and playists of dance hits for when I am completing my household chores:
1. Russian Hits from the 90's and 2000's- Multiple Artists
2. Russian Techno/Dance Hits from 2019- Multiple Artists
3. Nightcore- Joyride
4. Nightcore- Highland
5. Phrase- Babylon
6. I'm The King- Looperman
7. Nupel Beats- No Pain (Instrumental Version)
8. SheemanBeats- With the Purpose (Instrumental Hip Hop)
9. The Killers- All The Things That I've Done (Morels Pink Noise Vox Mix)
10. Chinese Dance Hits from 2016- Multiple Artists and DJFly
Other than listening to songs by groups and artists such as The Killers, I also love listening to one of my favourite anime-inspired techno groups called Nightcore. After listening to a random song remixed by Nightcore, I became a fan when I was 15 years old. I continue to listen and enjoy most of the songs by Nightcore as an adult. Their music is very uplifting and extremely unique which naturally gives my energy a good kick. When I am doing my chores, I often listen to Nightcore alongside the other side above. I also enjoy listening to various genres such as alternative, hip-hop, rap and rock because these genres are also upbeat and amusing to move around to. The songs are both instrumental and vocal and I would often find them on YouTube or SoundCloud. The songs I listen to while I am completing my household tasks don't always include techno or dance hits. As long as the song has a pleasant beat and is not too slow, I would give any song a listen.
I hope this blog inspires you to complete your chores on the days when you don't want to clean your house! Don't forget to like, send me a tip and share this story with your family and friends. Feel free to follow me on Instagram under the name of naturalbibliophile22 to connect and be in the loop for upcming Vocal stories! Take care and have a beautiful week! Cheers!