Multiple Celebrations For Elvis Presley's 85th birth date anniversary on January 8th.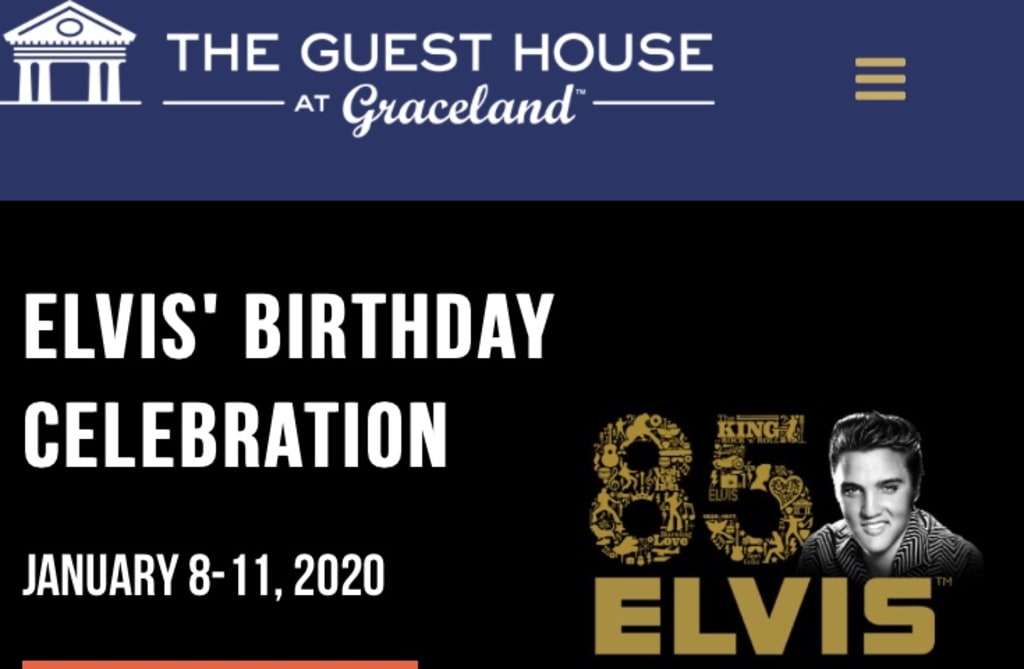 Four day celebration for the king of rock
Elvis Presley was born on January 8th 1935, He passed away on August 26th 1977. Just like with the death of president John F Kennedy, most people can recall where they were or what they were doing when the news broke that Elvis had died. His loyal fans were in shock and disbelief, but have continued to keep his memory alive for forty four years after his untimely demise at age 42. Each year, on the dates of his birth and death there are special occasions to honor the singer. His faithful devotees find ways to express their love, and this year will be no different.
Had he lived, Elvis would have been 85 years old in 2020 and those who thought highly of him will showcase their affection in a variety of ways. The entertainet's former manager Jerry Schilling and his ex wife Priscilla Presley, will be on hand for a four day birth date celebration in Memphis. Every year on January 8th fans of the popular singer converge on Graceland to celebrate his music, movies, life, and legacy. The festivities this year will take place from January 8th until the 11th. In 2015 the icon's daughter, and only child Lisa Marie showed up to observe his 80th birthday celebration. There has been no announcement regarding whether Lisa Marie will participate in 2020.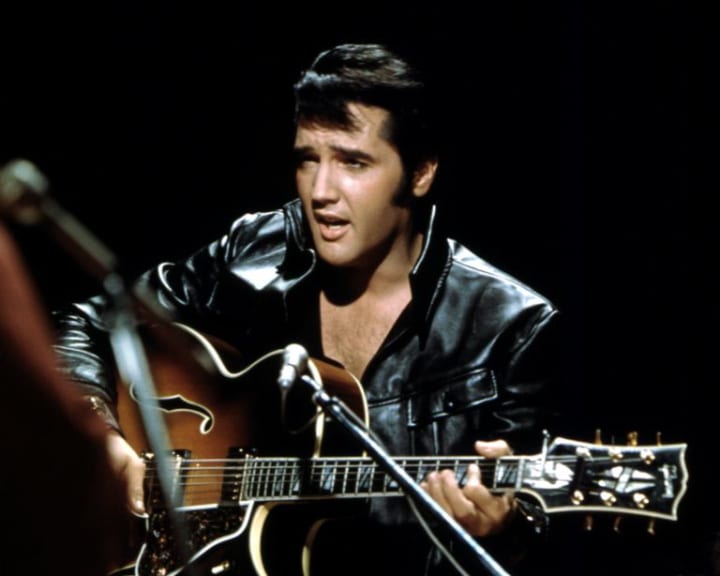 Elvis was a controversial yet beloved entertainer and his songs and movies continue to be popular today. Not long ago a collection of his favorite gospel songs were re-released on DVD which is a testament to the popularity of his music. There is even a Facebook page set up to honor Mr. Presley that has over 2.8 million followers. According to Elvis.net the singer was entered into the Guinness Book of world records five times for the following:
1. Most hit singles in the United States
2. Most his albums by a US artist with
3. Most weeks on the UK singles chart.
4. Most consecutive weeks on UK singles chart
5. Most hit albums on UK charts.
Elvis purchased his home, which he named Graceland when he was only 22. His fans have continued to enjoy going there in his memory. This year for his 85th birth date observance there will be an auction of Elvis memorabilia. All items are from third party collectors but they have been verified as authentic.
There will also be complimentary birthday cake and coffee served at Vernon's Smokehouse, which is across the street from the mansion. This will take place immediately following the ceremony. The event is free and open to the public. Graceland will also offer concerts, tours, tribute shows and proclamations in honor of Elvis. On January 8th there will be celebrations in other venue's as well. Austin based Chuy's Tex Mex restaurant locations in Southlake, Arlington, and Fort Worth will have free giveaways. The restaurant will also offer a special "Elvis Fried Chicken" platter which consists of fried chicken battered in crushed Lay's potato chips, topped with cheese and green chile.
Royal Caribbean is sponsoring a 2020 cruise for Elvis fans that will offer entertainment and other honors to the rock and roll icon. The cruise is being billed as "the ultimate adventure" for Elvis fans. Royal Caribbean is presenting the themed event on February 1 2020 in honor of Elvis's 85th birthday. The Adventure of the Seas will be leaving from Fort Lauderdale, Florida. and from there. passengers will head to Curacao, Bonaire, Aruba and back to Florida for eight nights filled with musical fun.
If you can't make it to Graceland, the Bradford Exchange is offering a gold statue of Elvis Presly for the commemoration of the singer's 85 anniversary that sells for $99.99. You can also shop online at the Graceland store's website to purchase Elvis merchandise in honor of the king of rock and roll's 85th anniversary.