More Amazing Music From Brendan McMahon
'About Joe' Album Review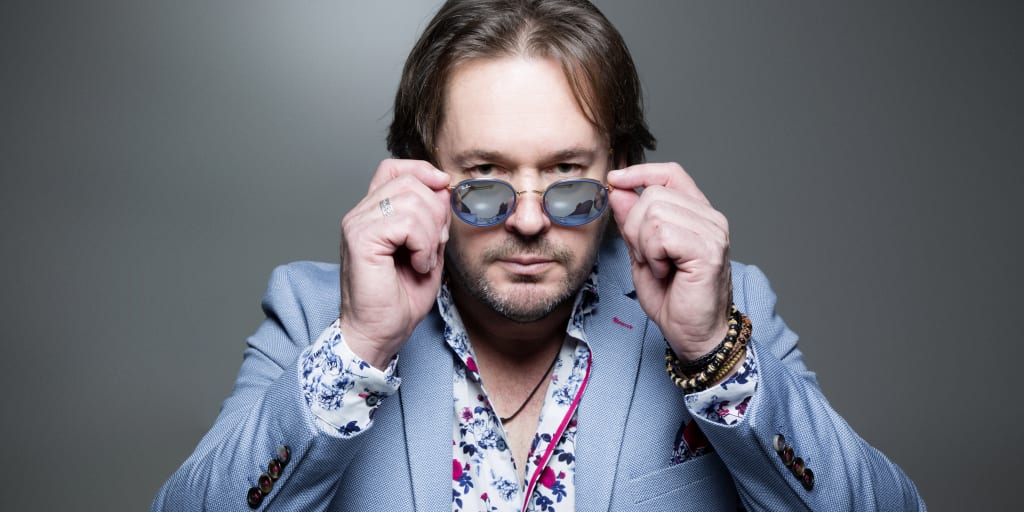 It wasn't that long ago that I was first introduced to the music of Melbourne, Australia's Brendan McMahon. Not that long ago, I reviewed his album that came out last year, Universalist. It was a good album. Music I enjoyed and I hope many others have enjoyed since I told you about it on here. As great as that album was, I was far more amazed by McMahon's new EP, About Joe.
Every single track on About Joe had me hooked. This is an album full of stories. There are five songs within that sound like a joyous blend of pop, rock, folk, blues, and Celtic beauty.
"Home" has a mellow sound that seems almost as though it came out of the 80s. It has kind of a Bruce Springsteen vibe to it. McMahon's vocals are amazing, and the background vocals on this add a home-like feel to the song. This song feels both sad and happy at the same time, somehow.
"Gentleman Joe" keeps that same mellow and vintage vibe going on throughout this EP. One of the bands that come to my mind when I listen to this album is John Cafferty and The Beaver Brown Band. One of their popular songs was "On the Dark Side," from the Eddie & The Cruisers movie (check the band out if you haven't heard of them). Anyway, their music tells stories, and so does this music.
Described as being an inspiring song, in the press release, "Gentleman Joe" has some great lyrics:
"I believe, I believe…there's something so wrong…I believe, I believe, it could be so strong…"
"Fall Down" picks up the pace on this album. I found this track to be very inspirational and motivational. I think this is my favorite song of the five. It's just like a safe and warm hug that wraps you up in its lyrics.
"Alive" is a mostly guitar-driven track. It starts out with such a powerful beat. This is a visual song. The lyrics will have you seeing the things that McMahon is describing… at least the things that can be pictured. Obviously, you can't picture the scent of perfume. While I like this song, it's not really as good as the three before it (in my opinion, which might not matter to you). It is an extremely lively song.
"Doctor" finishes the EP off with some darker sounds that I found intriguing from the first note. McMahon's vocals even have a darker tone to them in this track. It's not just the sound of the instruments taking on that gloomier edge.
There's a story behind this track. The press release describes that this song was "inspired by the story told by a young Australian soldier." It says that he was a "young surfer who thought joining the military would give more purpose to his life." He became a member of SAS, which is a special group of Aussie armed forces. He lost both of his legs while fighting in Afghanistan when his vehicle went over a landmine.
"Tell me, now, how I'm supposed to live…"
This song touches base on the tragedies in life and the things that many of us take for granted. It's a sad song, that's for sure. The drums fuel this amazingly dark and beautiful song. Just consider keeping some tissues close by while you listen.
I am amazed by this EP. I think that if you enjoy music of any kind you could get into the tracks on this album. It's so beautifully written and full of stories, expression, and peace. Listen.
Follow Brendan McMahon on Facebook.
Check out his music on Spotify.
This Australian goodness has been brought to you by the good people of Whiplash Pr & Marketing.