Matteo Scher is the Next Billy Joel
So talented and only twenty years old!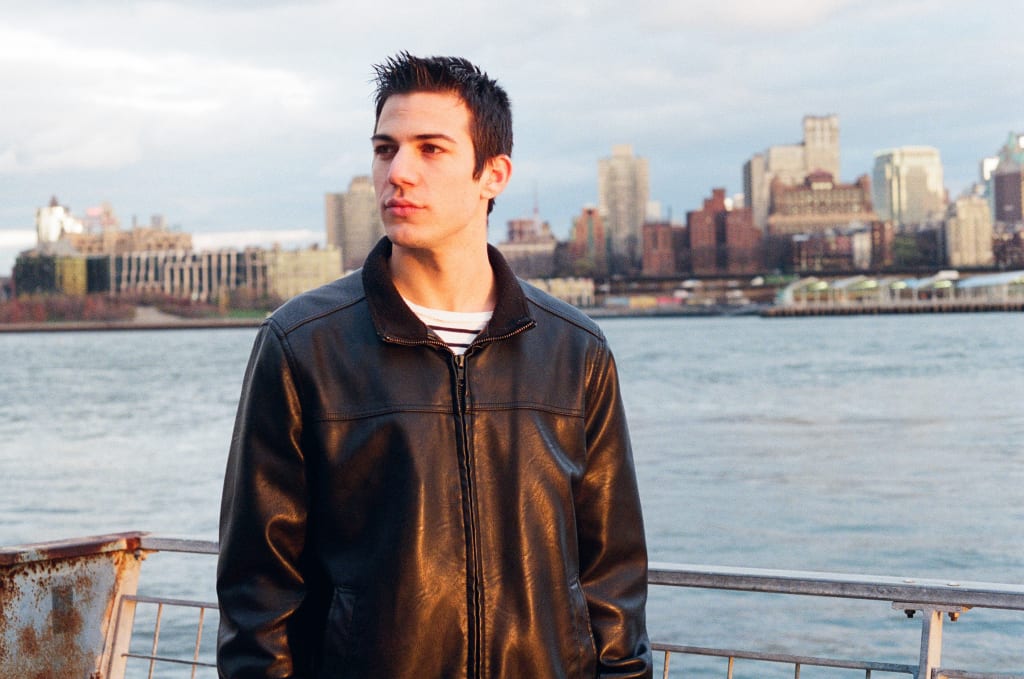 If you take a moment to listen to this new EP from 20-year-old Matteo Scher the first thing you'll likely think of when the piano keys are struck and Scher starts to croon is Billy Joel. This kid has the talent of the Piano Man. There is no doubt about it. Scher is amazing and this 4-song EP is full of proof of this young man's talent.
His music could also be compared to that of the great Sir Elton John. However, it also has a pop sound to it that could make it great for Top 40 radio stations, not just for people that like mellow music and prefer adult contemporary.
I really enjoyed the first song on this EP, "New York and Me". It doesn't sound like much in the beginning, but the song picks up with an amazing chorus that I can't get enough of. Scher has a solid voice. He stays on pitch and never has any key-change problems. This is pretty amazing to hear from someone so young.
"Something Good," the title track, has a more mellow sound than the rest of the album, but it's still a great tune to listen to. It's a love song, or maybe a broken hearted song. It's kind of hard to tell, but it's a good song nonetheless. Sometimes it's hard to know if you share the same exact feelings with someone, and this song kind of touches base on that concept with its well-written lyrics.
"Forget" has a neat beat to it that really caught my attention. Scher's voice seems to be a little deeper on this song, but I think that works for this song and it helps show his diversity even more. "So I'll pretend that I'm strong and forget that I'm missing you." This is just one line from the song, but it says so much. It's another love-laced, broken-hearted song, but it's still beautiful.
My favorite track on this EP is most definitely "Painkiller." This particular song sounds like almost a perfect blend of Elton John and Billy Joel to me. The lyrics, the vocals, and the piano are what will stand out in the beginning. The farther you get into the song you'll find some amazing guitar work, bordering on a country song at times. "You're my addiction." This song is now my addiction. It goes from kind of a mellow sound into something powerful that demands your attention. You'll understand when you listen.
It's evident that Scher was born into a musical family. His talent is something that had to come with nurturing in the field of music. According to his bio, he started off with piano, which lead to some violin lessons, and then he picked up the guitar. Luckily he was blessed with an amazing singing voice as well.
His first EP was recorded under the mentoring of the talented Alicia Keys, in 2015. Now Scher spends most of his time playing piano and singing around New York City. I'd pay to see him!
"New York and Me" was the first single released off this EP, and according to Scher, "I wrote this in the summer of 2016 after a full year of living in the city. The song is about people, artist's in general who live in New York, love New York and ultimately leave New York and while this pains me, it's ultimately ok, because I know that without a doubt, that will have to come back through someday."
I always find it amazing to hear the "behind the scenes" stories about the songs people write. Singer/songwriter night's at local bars are some of my favorite evenings. If Scher ever makes his way to Grand Rapids he'll have two fans in the audience because my boyfriend was in here while I did this review complimenting the talents of this young gentleman.
album reviews
indie
song reviews